WHAT IS EDGE? | WHERE | COST
As ambitious women, we often feel alone. The reality is that many of us struggle with the same challenges both personally and professionally, but we solve them in isolation. We need a vehicle through which to share best practices across companies and industries and learn together in our collective experience.

We need a way to: Redefine! Reinvest! Refresh!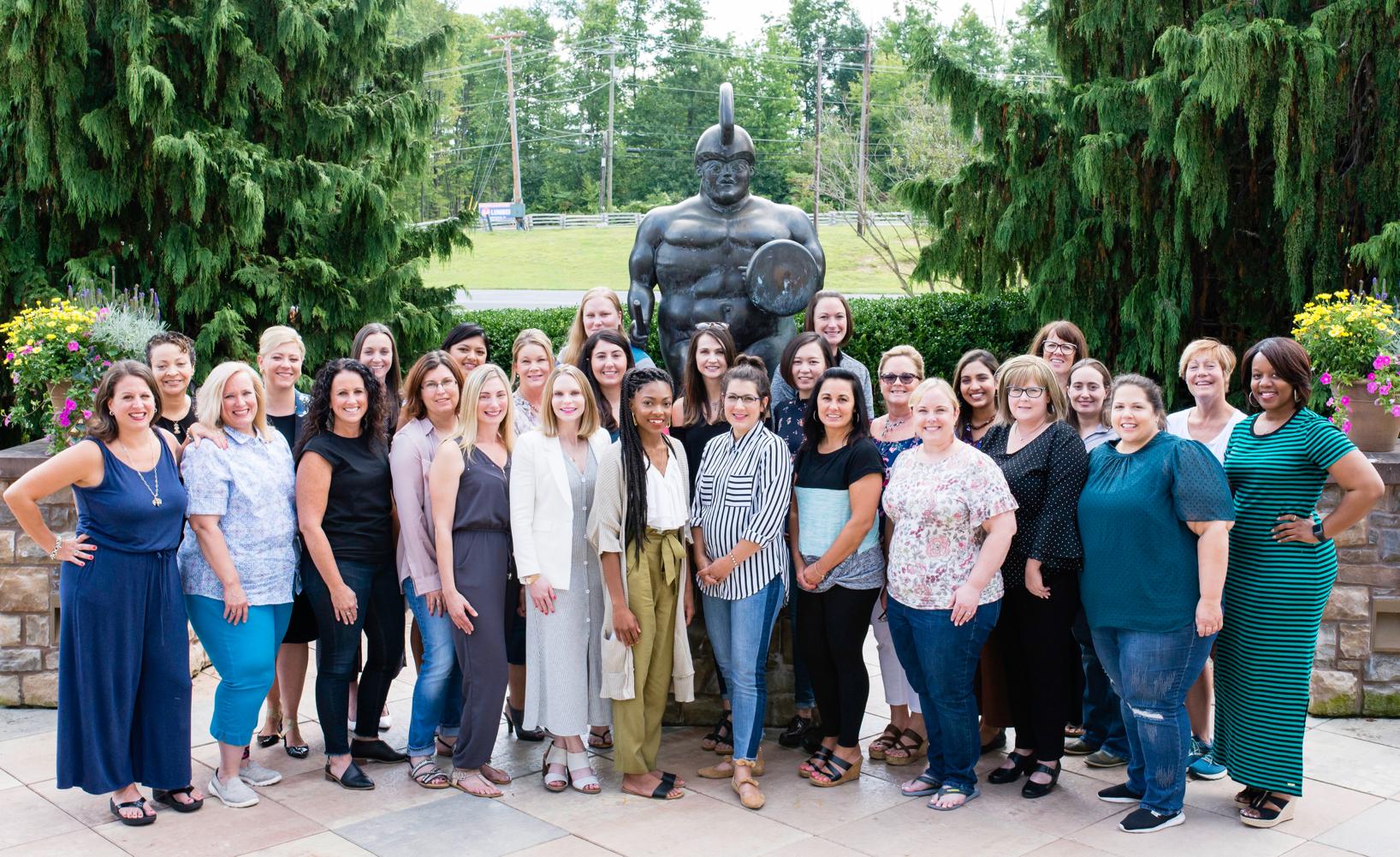 The Pittsburgh Technology Council and EDGE Leadership Solutions invite you to connect with us for a bold and results-driven leadership experience that tackles provocative and timely issues facing all leaders today. This experience will help you:

REDEFINE your goals and objectives, both professional and personally. You will partner with a community of women, across companies and industries, to celebrate your successes (so far), target "what's next", explore resources and options, clarify direction and share best practices. You will become part of a peer network that will continue to be a source of resources and support for years to come.

REINVEST in yourself. Now, more than ever, women leaders need a broad knowledge of practical business skills that will expand their leadership capacity. Learn to create a powerful "personal brand" that will propel you forward. Understand how to engage and enlist advocates, mentors and sponsors to provide solid business guidance and be a champion for you along the way.

REFRESH your career! REFRESH your life! REFRESH yourself! As part of this program, we'll be asking you what YOU are struggling with; what has YOU stuck or feeling like you aren't living to your potential; what YOU need to achieve your best self! Based on your answers, our facilitator, Christy Uffelman, will tailor the program to provide you with the tools and knowledge she has learned from working with over 200 industry leaders each year! Her goal is to provide you with the best of best!

Who should attend?
* High performing women that are looking to grow professionally more in two days than they have grown in the past year.
* Women who feel stuck where they are currently and want a "jump start" to get to that next step in their life and career
* Women that are looking to be invested in and invest in others over the course of two intensive days.

The EDGE Experience is typically 9 months but we have distilled the best elements of EDGE and put them into a two-day intensive retreat to jump start your life and professional development. Believe us, you don't want to miss this!

WHAT THE RETREAT INCLUDES:
* Overnight Accommodations at designated resort location
* All Meals during the retreat
* 2 Days of an EDGE Experience networking with women leaders from Pittsburgh and the surrounding areas.

COST: $2,199 inclusive per Member / $2,800 inclusive per Non-Member
*Deadline to register EXTENDED to August 14, 2020!

WHEN: Thursday, August 20 & Friday, August 21, 2020
WHERE: Nemacolin Woodlands Resort, 1000 Lafayette Drive, Farmington, PA 15437


AGENDA: (subject to change)
Day 1
12:00 pm – 1:00 pm – Check-in and Registration
1:00 pm – 5:00 pm – First Session
5:00 pm – 7:30 pm – Dinner as a group

Day 2
8:00 am – 8:45 am – Breakfast
9:00 am – 12:00 pm – Session 2
12:00 pm – 1:30 pm – Lunch as a group
2:00 pm – 5:00 pm – Session 3
COVID Updates:
We are following all of the state & local regulations for COVID related restrictions. In addition we are also following the rules of Nemacolin Woodlands Resort & the CDC. Please take a moment to review those guidelines and let us know about any other questions you may have.

http://www.nemacolin.com/pdf/Nemacolin_COVID_19_Action_Plan_pdf.pdf
https://www.cdc.gov/coronavirus/2019-ncov/prevent-getting-sick/prevention.html
Any questions please contact Andrea Krueger at andrea.k.krueger@gmail.com.

Info session calls happening every Thursday at 11:30 am!
If you're interested in joining an Info Session call - CLICK HERE!