Spring 2024 Mentor Application


L.A.U.N.C.H. Spring 2024 Cohort hosted by Fortyx80, in partnership with the Pittsburgh Technology Council
The L.A.U.N.C.H. program transforms the natural curiosity of high school girls, in grades 10 and 11, into a voice of leadership in the STEM industry. Through our comprehensive program, high school girls will gain insight into their leadership style and be equipped with the confidence to pursue a successful career path in STEM. Through their engagement, our participants experience growth as leaders and exit the program prepared to create positive changes in their chosen career path. There is no cost for program participation and all applicants earn a stipend upon completion.
"When I dare to be powerful - to use my strength in the service of my vision, then it becomes less and less important whether I am afraid." ~ Audre Lorde
---
L.A.U.N.C.H. Encompasses: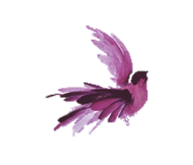 Integration of the Janet Phan's 5 Thriving Elements found in her book, Boldly You:
Show up for yourself
Build your confidence
Be open minded
Be situationally aware
Be biased for action
Meaningful engagement with women professionals in STEM as mentors and advisors.
Guest speakers on personal brand, entrepreneurship, and financial literacy.
STEM based field trips customized to the interest of the cohort.
Building of both peer and professional networks.
Customized lessons aligned to the PA Career Education and Work standards.
A capstone project in the form of a plan for entrepreneurship or plan for advocacy with the integration of tech.
---
Now accepting applications for the Spring Cohort.
Who Should Apply: 10th and 11th Grade Girls interested in gaining career and leadership skills in the world of STEM.
*ALL PARTS OF L.A.U.N.C.H. ARE MANDATORY COMPONENTS OF THE PROGRAM
---
Spring Cohort Dates
Due date to apply: February 18, 2024
Chosen Participants Announced: February 20, 2024
Retreat: CoLab18 | Nova Place | 100 S. Commons, Suite 100, Pittsburgh, PA 15212
March 8: 6:00 PM - 9:00 PM
March 9: 9:00 AM - 5:00 PM
March 10: 2:00 PM - 4:30 PM
Virtual Meetings via Zoom
March 19: 7:00-8:30 PM
March 26: 7:00-8:30 PM
April 2: 7:00-8:30 PM
April 9: 7:00-8:30 PM
Field Trip/Tour: Community College of Allegheny County, 8701 Perry Highway, Pittsburgh, PA 15237
TBA
Field Trip/Job Shadow: Pittsburgh Technical College, 1111 McKee Rd, Oakdale, PA 15071
April 16 OR April 23: 9:00 AM-5:00 PM
Field Trip/Tour: Magee Women's Research Institute and Foundation, 204 Craft Ave, Pittsburgh, PA 15213
TBA
Final Celebration, In-Person: Alloy 26, Nova Place, 100 S. Commons, Suite 102, Pittsburgh, PA 15212
April 23, 5:00-7:00 PM
---
L.A.U.N.C.H. Mentor Network:
As a female professional working in a STEM organization, we invite you to mentor these young women and encourage them to secure an active role in the future of STEM. Your commitment can be anywhere from 2-7 hours of volunteer time per cohort, spread out over 10 weeks, depending on your level of involvement. Info meeting and materials distribution will take place prior to cohort start date. Mentor happy hours and meet-ups take place quarterly.
A female working in a STEM organization can be a:
• Panelist during our opening retreat: "Female Leaders in STEM"
• Participate in our Speed Mentoring Day
• One-on-one mentor throughout the program
• Virtual guest speaker
Past Mentors:
Our young women ladies of L.A.U.N.C.H. have the opportunity to work with female leaders in STEM from the following companies:
Shzoom
Snowflake
BNY Mellon
PNC
Innovation Works
Allegheny County Airport Authority
SESCO Ent.
FedEx
Viatris
Lucas Systems
UPMC
Snapology
Sheetz
DICKS Sporting Goods
Meta
Amazon
TeleTracking
Beamdata
Rockwell Automation