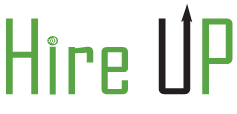 Click here for JOB SEEKER REGISTRATION
Looking to recruit the next generation of top technology talent for part and full-time positions or internships?
The Pittsburgh Technology Council's Hire UP can help. Hire UP convenes top students from all Pittsburgh colleges and universities, for a top-tech job fair.

Students studying information technology, engineering, traditional sciences, and more will be looking to learn about opportunities at your company. Light refreshments will be available throughout the event for both recruiters and job-seekers.

*We will be adding a virtual component so that you can connect with job seekers from outside of the region as well.

This event will feature a special VIRTUAL student workshop titled "How to Present Yourself" and a profession photographer taking head shots. Students who attend the prep session will be able to get a head shot for FREE.

If you are looking for a job or wanting to strengthen your professional brand, attend this workshop to learn about how to present yourself, interview techniques, resume tips, and overall best practices.

Register for the job seeker prep session here.
If you are an employer looking to recruit, you need to be at Hire UP! Space is limited, so please register today.
WHEN: Tuesday, November 2, 2022, 3:00 PM - 7:00 PM
LOCATION: University of Pittsburgh, William Pitt Union, Ballroom & Kurtzman Room (Main Floor), 3959 Fifth Avenue, Pittsburgh, PA 15213
CAMPUS MAP: https://www.map.pitt.edu/

PARKING: Parking for William Pitt Union (WPU) is available in the Soldiers & Sailors Parking Garage directly across 5th Avenue from WPU, with the entrance on Bigelow Blvd: 4390 Bigelow Blvd, Pittsburgh, PA 15213. Some street parking is also available. Parking is self-pay.
RECRUITERS:
Your registration includes up to 2 attendees from your company and one virtual recruiter from the location of your choice. Please register (see registration instructions below) and pay for 1 person online; our Events team will contact you for the additional information needed.
-Each exhibitor will receive one 6' table, access to wi-fi and power and an e-copy of all job seeker resumes collected at the event (within 10 days post-event)
-Recruiter Registration: (see registration instructions below)

AGENDA:
3:00-4:00 p.m. - Recruiter check-in and set-up
4:00-7:00 p.m. - Event open, job-seeker check-in/registration available
COST:
PTC Members | $499 Early Bird | $599 after October 7
Non Members | $799 Early Bird | $899 after October 7

REGISTRATION & PAYMENT POLICY:
Online Registration will close 1-2 days prior to event. Pre-Registration is always requested, when possible, so that we may best plan for your arrival. Walk-in registrants, when accepted, must pay onsite (additional fee required) with a credit card or check to obtain entry to the event, no exceptions. Refunds requested less than 2 business days prior to the event will not be granted. Substitutions are welcome.

CONTACT INFORMATION:
For content or logistics questions - Program Director: Marie Pelloni, Director of Talent, STEM, & Workforce Innovation Initiatives, mpelloni@pghtech.org
For registration questions - Megan Colf, Assistant Director of Event Management, mcolf@pghtech.org
For sponsorship questions - Ashley Steckel, VP, Business Development, asteckel@pghtech.org
For membership questions - Kristina Wesling, Business Development Manager, kwesling@pghtech.org