Greeting From Our President & CEO, Audrey Russo
T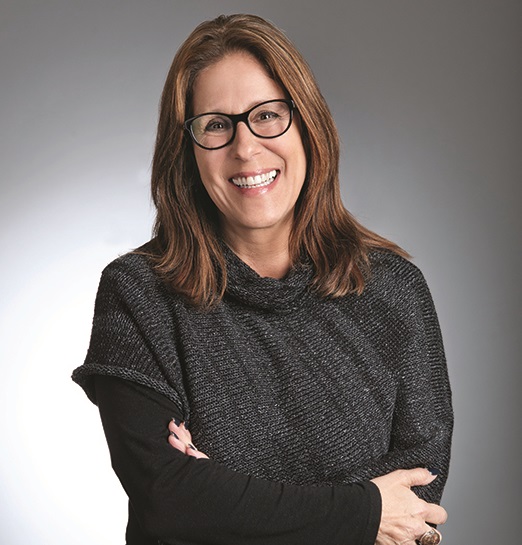 alent. Business development. Government relations. Visibility. It is the Pittsburgh Technology Council's mission to empower our members through these four core service areas. Over the last year, we have streamlined our capabilities based on member feedback to provide the most value by connecting them with direct business building opportunities and the essential resources that they need for business growth. With this model, we are not only providing the most value to our technology members, but we are simultaneously moving our region forward through a sustainable, cluster-based approach to technology-based economic development.
While no exact blueprint exists, we are privileged enough to work with companies who are driving this region's future. The success of any company hinges upon the application of technology. Pittsburgh is on the cusp on regaining international prominence, but we will never achieve this without several close-knit, technology-driven clusters producing marketable innovations on a world-class level. Without a doubt, we are better positioned than many regions in this regard with competencies in several emerging industries including next generation hardware and software, entertainment technology, robotics, sensors, tissue engineering, medical devices and advanced manufacturing. However, to truly move this region forward, deeply integrated, vibrant communities must exist and grow within each of these cluster areas.
With this in mind, I believe that the current economic backdrop presents a very unique opportunity for our members to retrench and outmaneuver competitors in the marketplace. As part of our new value proposition, the Council is committed to fostering a fertile, interconnected environment where technology companies, no matter what size, can grow, make connections and do business with one another. I know that we will look back collectively upon this time in Pittsburgh's history as a turning point driven by innovation and new technology commercialization.
Accordingly, we realize that there is much more work ahead of us, and like you, we are continuously improving our methods, measuring our results, being fiscally prudent and taking decisive strides as we move ahead. I promise that the exciting new relationships we have created in the last year and our streamlined approach to member service is just the beginning.

Bio
Since 2007, Audrey Russo has served the technology business sector for southwestern PA as President and CEO of the Pittsburgh Technology Council (www.pghtech.org), the oldest (1983) and largest technology trade association in North America. In this role, Russo facilitates strong interaction across all sectors of the regional economy, which she believes will only succeed and grow through technology innovation and commercialized disruptions across every platform and experience. With a background in information technology, operations and finance, Russo previously worked for large multi-national Fortune 500 companies (Alcoa, Reynolds Metals), as well as at MAYA Design, and in an adjunct faculty and project role at Virginia Commonwealth University.
Russo earned her Bachelor of Science from Ohio State University. She also has a Masters in Public Administration from Syracuse University's Maxwell School of Public Affairs.
Russo is committed to the complexity of Pittsburgh's physical, literal and metaphorical terrain, and believes that vital cities are the moral imperative in achieving competitive, diverse and vibrant economies. She was the Board Chair for the World Affairs Council of Pittsburgh. Russo is a serving board member at the following organizations: Regional Industrial Development Corporation (RIDC), Jewish Community Center (JCC) of Greater Pittsburgh, CityLab, Highmark Business Advisory Board, the Urban League of Greater Pittsburgh and City of Asylum.
Russo also co-hosts TechVibe Radio on KDKA 1020 AM Sunday mornings at 6 to explore technology companies and entrepreneurial issues.