Business Development
BUILDING NEW BUSINESS TAKES CONNECTIONS.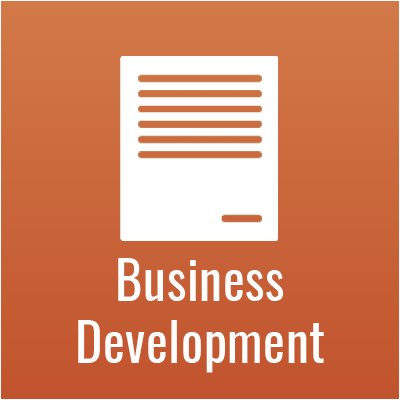 The Tech Councils absolutely driven to help its members connect with the resources they need for success. Whether you're trying to reach new customers, build partnerships or secure funding, the Tech Council can facilitate a connection. We can help you connect with companies in our own backyard or internationally. We've been able to connect our members to business opportunities with organizations, including FedEx Ground, Pittsburgh Penguins, Pittsburgh Pirates, Phipps Conservatory and LG to name a few. On the venture capital front, the Tech Council regularly leads business missions to both coasts introducing members to investors. We're also bringing top technology investors like Bain Capital and Kleiner Perkins, Caufield & Byers to Pittsburgh.
One-on-One Introductions: The Council's knowledgeable staff can introduce you to other member companies tohelp you develop sales leads, investment opportunities and much more.
High-Impact Business Opportunities: Get in front of exclusive business opportunities with high-visibility customers. We've worked with the Pittsburgh Penguins, Phipps, LG and the Canadian oil sands.
Venture Series: Connecting Pittsburgh tech companies with global venture capital and finance firms. We lead missions to both coasts connecting top VCs with our members. Plus, we bring top VCs to Pittsburgh to evaluate the region's deal flow.
Events: The Council programs more than 100 events every year for networking and knowledge building. We focus on bringing in the region's and nation's largest purchasers of technology and services to help you grow your business.
CONFERENCE & FACILITY USAGE
The Council's facilities are available to its members. Complimentary wireless access, on-site parking and coffee service is also a benefit of Tech Council membership.
Twice a Year:
No Charge for Full Day use of the Klasnick Room, Conference B and Conference Room C (8:30 a.m. to 4:00 p.m)
| | |
| --- | --- |
| Klasnick Room: | First Two Hours Free; $25 per for each additional hour (8:30 to 4:00 p.m.) |
| Conference Room B: | First Two Hours Free; $25 per hour for each additional hour (8:30 to 4:00: p.m) |
| Conference Room C: | First Two Hours Free; $25 per hour for each additional hour (8:30 to 4:00 p.m) |
Resource Room: Member companies can set up secure and reliable audio/video conferences with participants from anywhere in the world - all with crystal clear connections. Contact Melissa Becker for pricing and avaialbility mbecker@pghtech.org.
Room Capacities:
| Room | Capacity | |
| --- | --- | --- |
| Klasnick | 16 | |
| Room 1B | 8 | |
| Room 1C | 10 | |
| Resource Room | 40-50 | |