So Many Reasons to Join!
Companies join the Pittsburgh Technology Council for countless reasons. Whether they are trying to build new business, hire top talent or make a few headlines, discover how our members have found success with us.
---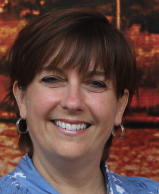 We joined because we think that the Tech Council does amazing work. There's so much going on – making sure that we're all heard and connecting us with each other within and outside of Pittsburgh. We are part of technology, part of innovation. We love the ecosystem that the Tech Council has put together. And we love being part of it and growing with the Council.
Julie Gulick, Bally Design
---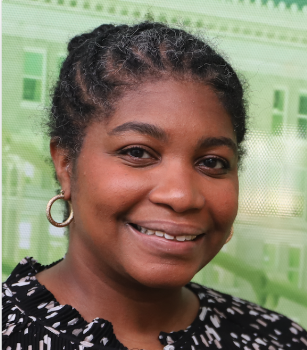 I joined the Tech Council because I was looking for a place where I could be around peers—people who were building technology companies. I joined early in my entrepreneurial career. I stayed in touch and then was asked to be on the board. Most recently, I joined the Executive Committee, which is exciting, because it gives me a bird's eye view of what's going on in Pittsburgh tech. I get to play a role in helping to connect really great tech entrepreneurs with the resources that the Tech Council brings in every year.
It just blows my mind how amazing the staff are at the Tech Council and how dedicated they are to enhancing technology in Pittsburgh. What's often difficult when you're a founder is that you're so busy focusing with your head down, that you don't always look around to see what's available. The Tech Council is a great avenue where you can find out what's going on and ways to partner with people to enhance and grow your business, to get mentorship, and to seek advice and help.
Courtney Williamson, AbiliLife
---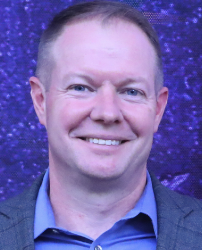 I've been a part of the Tech Council for more than 20 years. When I started my career early on, I worked for a fintech company called Confluence. Joining really helped us get our name out there in terms of networking and training opportunities. And that help has continued throughout my career.
Dan Torrens, eHealth Technologies
---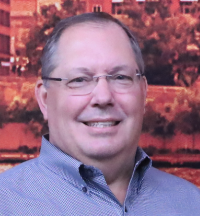 Smith Micro decided to open a Pittsburgh location about 12 years ago. Shortly after that, they decided to join the Tech Council. I'd be remiss if I didn't say that Bill Smith [Smith Micro co-founder and CEO] is from Butler and is a Grove City College alum, so that had something to do with us moving to Pittsburgh.
We joined the Council at the time because we were trying to get people to know us. We wanted to meet like-minded people and educate them about who we are. Now, it's more about the services that the Tech Council offers. It's the training programs, the events, the opportunities to meet other companies that are doing similar things, and even meeting companies that are doing things that are quite different than us.
Dave Blakeney, Smith Micro
---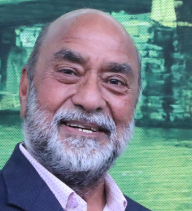 It's obvious: every tech company should be a member of Pittsburgh Technology Council! I really enjoy the wisdom of the leadership here, with Audrey [Russo] at the helm, and people like Jonathan [Kersting] helping with development and growth, and Mr. [Brian] Kennedy in the public sector arena. Making contacts within you marketing and member support – they've all been fantastic.
Singh Ajmani, LogixGuru
---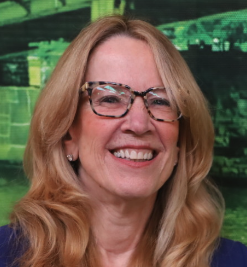 I joined 20+ years ago because knowledge is power. In this business, you must continually learn. The Tech Council has been an amazing venue for events, networking, and meeting people. I've been a great proponent of you and those who have joined you.
It's nice to have other people that you can bounce ideas off. You know, unfortunately, we all sometimes have legal issues, or accounting issues, or fill-in-the-blank issues. It doesn't matter what kind of business you have. So, it's nice to have a place like this, that either through the seminars that you have, or the other people in it, to learn and find connections. It has been a huge, huge help to us.
Michele McGough, solutions4networks
---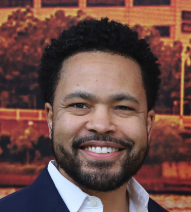 The Tech Council has been extremely supportive of the EARN mission and of what I'm doing with Arch… From the beginning, I could see that the Council was the pulse of the tech community here. Because of the Council, I have developed relationships with some prominent members of the community.
Martin Shepherd, Arch Acces Control
---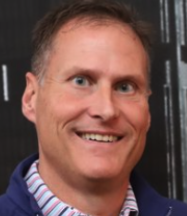 We joined the Tech Council as a means to connect with hundreds of great organizations across Pittsburgh. It's a means to network. It's a means to connect. It's a means to work with great people like yourself, Audrey and Jonathan, who have been just awesome assets to our organization. The Pet of the Week has been an amazing program and helped place dozens of animals in and of itself. It's just been a great experience for us, and we're thrilled to participate.
Gerry Delon, Humane Animal Rescue Pitttsburgh