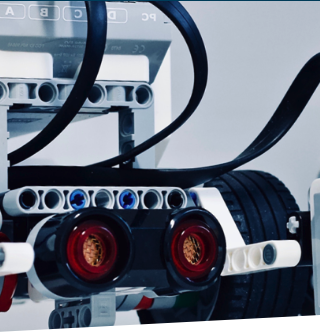 Pittsburgh Technical College (PTC) has announced the launch of its newest academic offering, the Robotics and Autonomous Engineering Technology (RAET) program. The associate degree program is developed in partnership with Pittsburgh-based Aurora Innovation, LLC, a leader in autonomous driving innovation.
Set to begin at the start of the new academic term on Oct. 11, the new associate degree program is a multi-disciplinary approach tailored to train service engineer technicians—the skilled "doers" required to build, maintain, service and customize robotic and autonomous systems. The six-quarter program is designed to professionally prepare and support students' futures in a wide range of applications, as robotics innovation is becoming more commonplace in industries such as healthcare, education and manufacturing.
"While engineers and designers work to envision innovative new technology, there is a growing workforce demand right now for the technicians that work right alongside them, as robotics and related cutting-edge technologies become a larger part of a number of industries," said Pittsburgh Technical College president and CEO Dr. Alicia B. Harvey-Smith. "We are so proud to announce our new partnership with an industry leader like Aurora to help fill that talent pipeline."
The hands-on, multi-disciplinary program specifically geared toward service engineer technicians is a combination of PTC's electronics, mechanical engineering, electrician and information systems technology curriculum that leverages robotics, electronics and CAD technology for a comprehensive education. PTC's hands-on approach to applied learning will support students in the college's newest program to develop career skills through the multi-faceted curriculum.
The 18-month program will work to provide students with hands-on, real-world experience to prepare students for the workforce. Students will have the opportunity each quarter to participate in Industry Days to gain on-site experience and exposure to employers through field trips, guest speakers, job shadowing and other activities to show how the robotics and autonomous industry work, and their role in it. As part of the sixth quarter, students will participate in a required internship to help integrate them into workplace environments. At PTC, 100% of students experience onsite internships, clinical rotations or employer partnerships in capstone projects before they graduate.
"Pittsburgh has been our home from the beginning. We are committed to strengthening our relationship with the Pittsburgh community, and our work with PTC is another example of how we'll carry that relationship far into the future," said Aurora Senior Manager of Government Relations, Matt Blackburn.
Visit PTC's website for more information and follow PTC on Facebook, LinkedIn and Twitter.