The Pittsburgh Technology Council celebrated its annual Tech 50 Awards on Nov. 9, 2022, with nearly 600 attendees to honor the fastest-growing and most innovative technology companies, tech-intensive service providers and CEOs in the Pittsburgh region.
Started in 1997, Tech 50 is the Tech Council's biggest event for its members to connect with the region's top companies in the following categories: AI/ML/Robotics, Consumer/Integrative Tech, Cybersecurity, Life Sciences, Manufacturing, MedTech/Health IT, Non-Profit/Education/Community, Solutions Provider - Innovative Tech, Solutions Provider - Services, Start-up, and CEO of the Year.
"Every year, the list of finalists and winners continues to impress me. Nowhere else can you find companies large and small across multiple industry clusters solving the world's toughest problems with technology," said Tech Council President and CEO Audrey Russo. "The excitement and energy of the event is simply amazing. It is truly the biggest night in Pittsburgh's tech ecosystem each and every year.
AI/ML/Robotics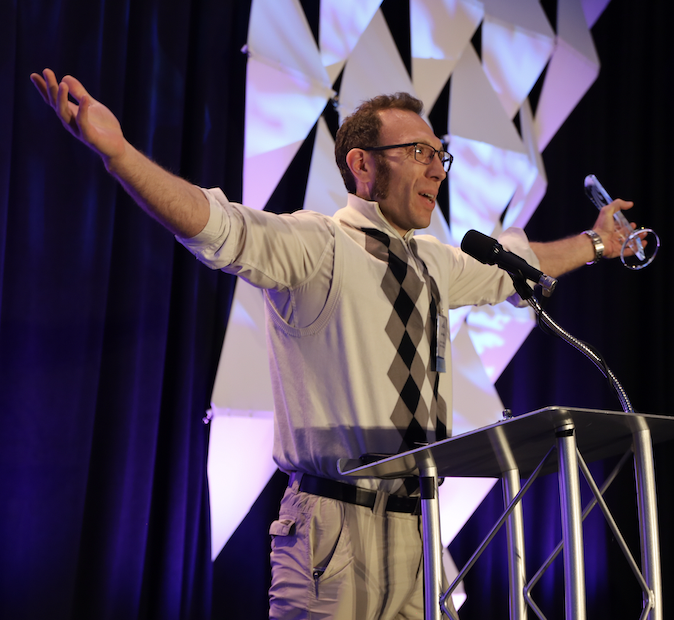 Near Earth Autonomy
Near Earth Autonomy's technology allows aircraft to autonomously take off, fly, and land safely, with or without GPS. Their solutions enable aerial mobility and inspection applications for partners in the commercial and defense sectors. Near Earth bridges the gap between aerospace and robotics with complete systems that improve efficiency, performance, and safety for aircraft ranging from small drones up to full-size helicopters. Their work won the 2018 Howard Hughes Award, which recognizes outstanding improvements in fundamental helicopter technology, and was a 2017 finalist for the Collier Trophy, one of the top aviation awards in the world.
Finalists:
Astrobotic
Locomation
Maven
RoadBotics by Michelin
VISIMO
Consumer/Integrative Tech
PittMoss makes sustainable growing media from 100% organic and recycled paper products. Featured on Shark Tank and recently named Best Overall Potting Soil by Better Homes and Gardens, PittMoss' proprietary process engineers paper into a lightweight, highly porous growing media. The unique combination of physical, chemical, and biological properties allows their products to grow bigger, healthier plants using less water and fertilizer than traditional soils while helping to eliminate the carbon emissions related to peat-based soils. PittMoss offers a range of complete potting mixes, amendments, and commercial blends, including animal bedding products that trap ammonia, smell, and prevent runoff.
Finalists:
Creatotech
GNC
NuMoola
Truefit
Cybersecurity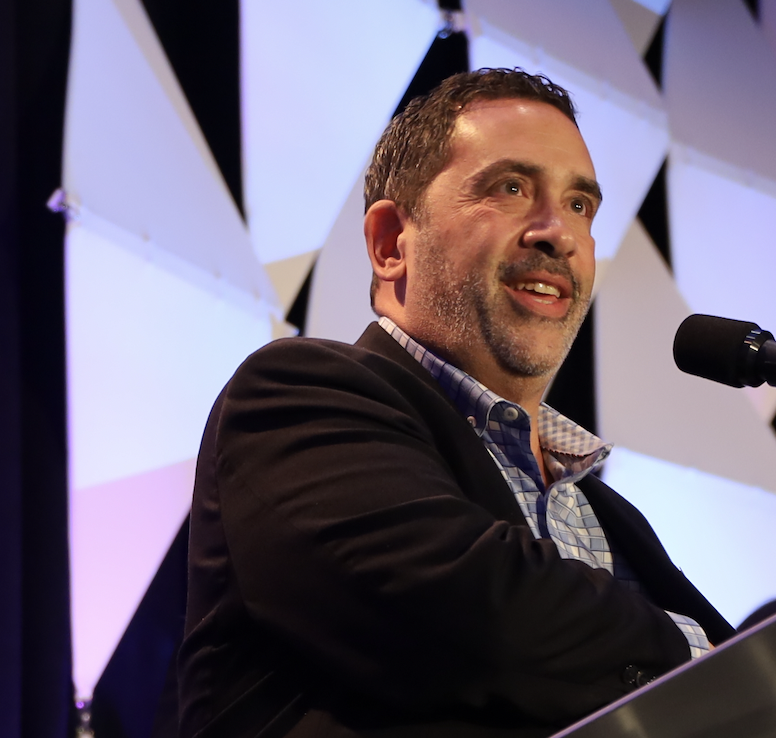 Ethical Intruder
Ethical Intruder is a Pittsburgh-based cybersecurity, compliance, and risk organization that—since 2010—has focused on the impacts of cyber risks that affect an organization's ability to gain, maintain, or grow their business. Ethical Intruder's core service areas include Penetration Testing, Security and Compliance Frameworks, Phishing, Social Engineering & Awareness programs, and a CISO Service. Ethical Intruder has additional services that move a cyber program from an extension of IT to a beneficial business enabler. Additional programs include Vulnerability Management, DevSecOPs, Cyber Policy Review, 3rd Party Risk, and Incident Response Tabletop exercises for technical and leadership teams.
Finalists:
Certes Networks
Timesys
Life Sciences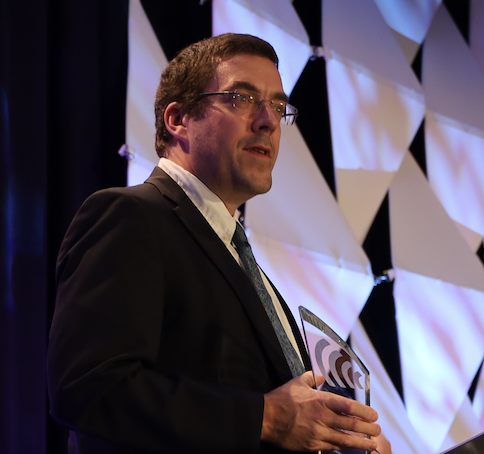 Tobii Dynavox
Tobii Dynavox is the world leader in assistive communication, vastly improving quality of life for people with disabilities by enabling them to express themselves, communicate with others, and live more independently. From giving a child who can't speak the voice to ask for their favorite toy to enabling someone to write a novel with their eyes, Tobii Dynavox caters to a wide range of conditions and needs with state-of-the-art assistive technology.
Finalists:
Behaivior
CytoAgents
KaliVir Immunotherapeutics, Inc.
Smith+Nephew
Manufacturing - The Kurt J. Lesker III Award for Excellence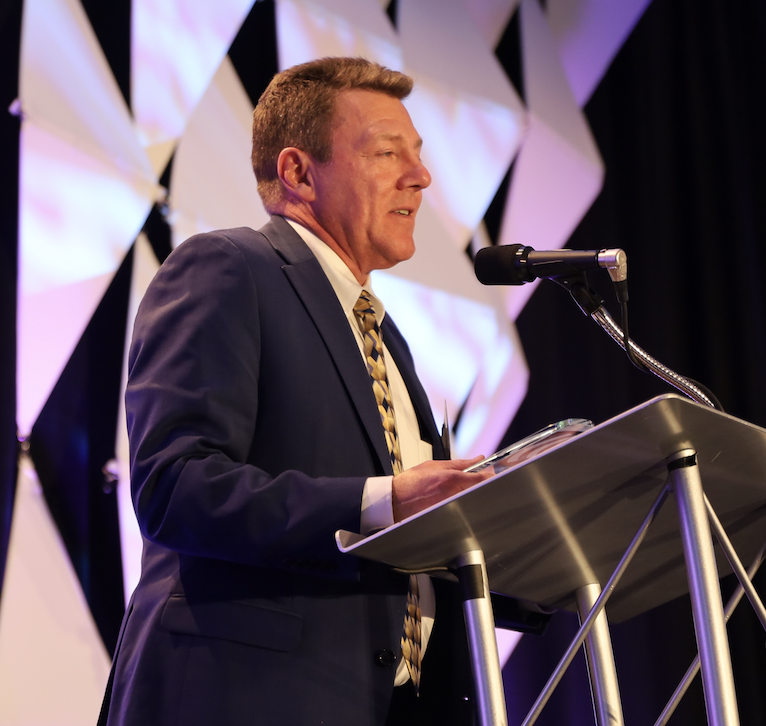 Eaton
Eaton is an intelligent power management company dedicated to improving the quality of life and protecting the environment for people everywhere. They are guided by their commitment to do business right, to operate sustainably, and to help customers manage power—today and well into the future. By capitalizing on the global growth trends of electrification and digitalization, Eaton accelerates the planet's transition to renewable energy, helping to solve the world's most urgent power management challenges, and doing what's best for their stakeholders and all of society.
Finalists:
Butler Technologies, Inc.
Kurt J. Lesker Company
MedTech/Health IT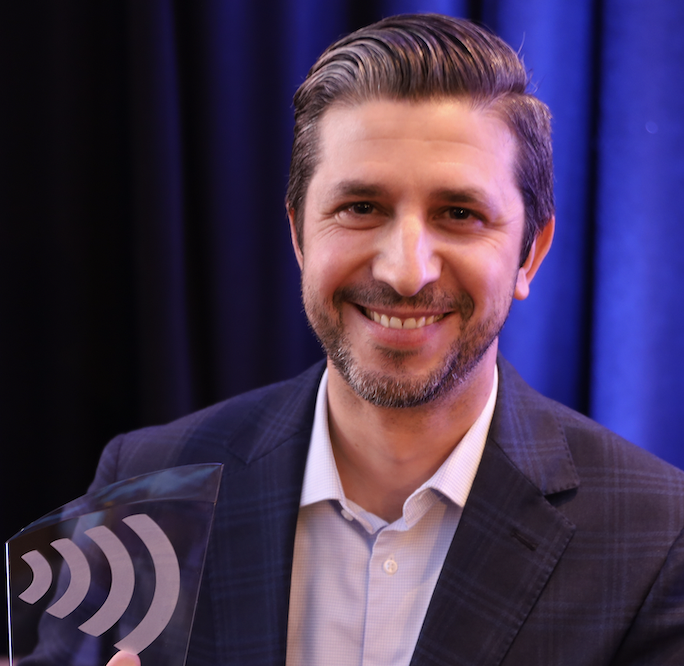 Free Market Health
Founded in 2019 and headquartered in Pittsburgh, PA, Free Market Health is a healthcare technology company that supports forward-thinking payers and specialty pharmacies of all sizes who need to operate in the complex and opaque specialty medication fulfillment ecosystem. While they empower all stakeholders to optimize resources and maximize opportunities, they have an unwavering focus on the most important stakeholder of all: patients in need of lifesaving and life altering specialty medications.
Finalists:
ConnectiveRx
Prodigo Solutions
Rimsys
Non-Profit/Education/Community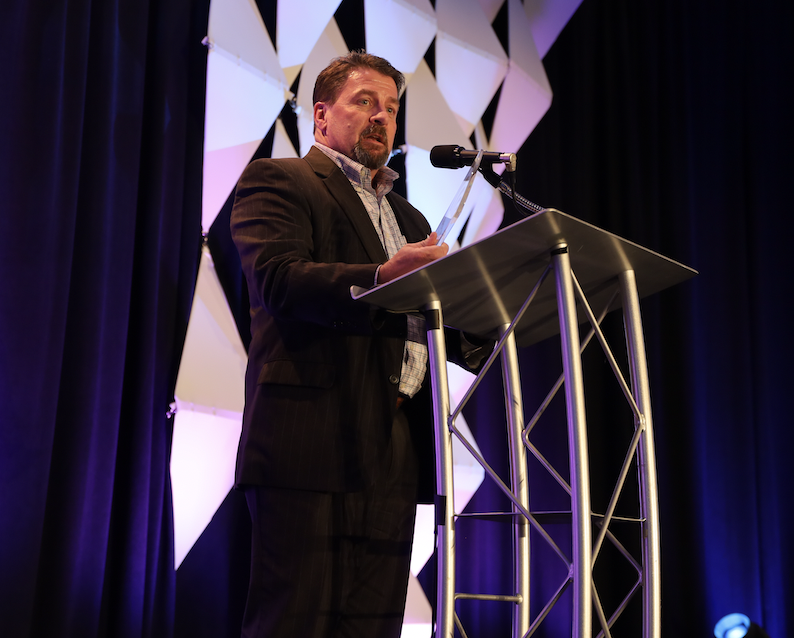 Commonwealth Charter Academy (CCA)
CCA's mission is to deliver a personalized learning experience that engages the entire family and prepares learners to succeed in school and in life. CCA's vision is to transform today's learners into tomorrow's leaders one learner at a time. CCA accomplishes this by being a family service organization with a deep expertise in education. What makes CCA unique is its service and commitment to families; its proprietary online relationship management platform, EDIO; and its career readiness programming including the CCAWorks initiative which contains TechWorks (Pittsburgh), AgWorks (Harrisburg), and MedWorks (Malvern). These facilities house hands-on K-12 programming using industry-level equipment.
Finalists:
ARM (Advanced Robotics for Manufacturing) Institute
Tech Elevator
Solutions Provider - Innovative Tech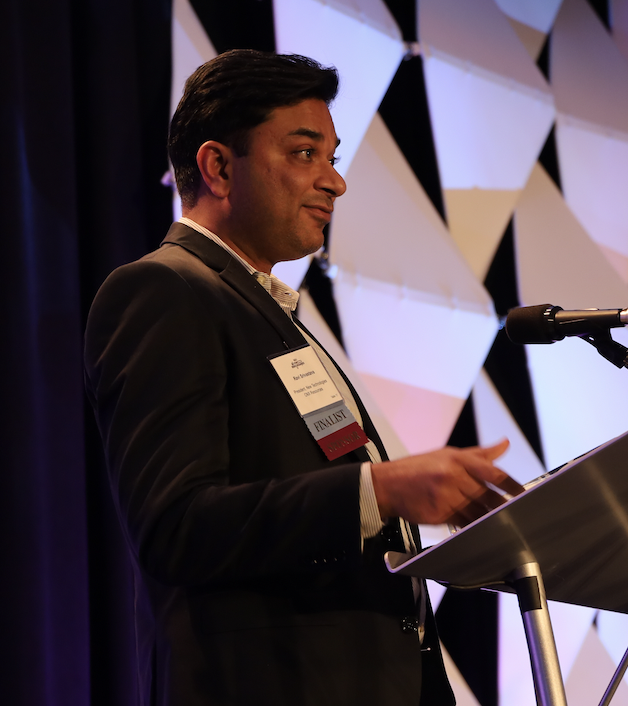 CNX Resources Corporation
CNX Resources Corporation is unique. They are a premier, low carbon intensive natural gas development, production, midstream, and technology company centered in Appalachia, one of the most energy abundant regions in the world. With the benefit of a 158-year regional legacy, substantial asset base, leading core operational competencies, technology development and innovation, and astute capital allocation methodologies, they responsibly develop resources and deploy free cash flow to create long-term per share value for their shareholders, employees, and the communities where they operate.
Finalists:
Aspinity
Lucas Systems Inc.
Mayvue
Optimus Technologies
Rewyndr
RoadRunner Recycling
Smith Micro Software, Inc.
Teledyne FLIR Defense Technologies
Solutions Provider - Services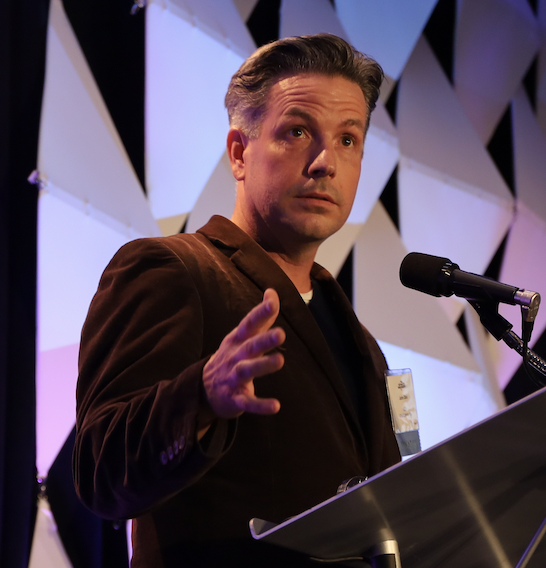 CivicScience
CivicScience provides strategic insight services to decision-makers at the largest brands, media companies, and investment firms in the world while giving consumers a trusted, convenient way to affect change. Through a proprietary polling and analytics platform, CivicScience studies consumers and markets across thousands of dimensions, from macro forces to brand-specific trends, and how they relate. CivicScience helps companies make winning bets on the future, hone go-to-market strategy, and reduce marketing waste.
Finalists:
Aspirant
Data Ideology
Excellerent Technology Solutions, Inc.
Expedient
PGT Trucking, Inc.
Start-Up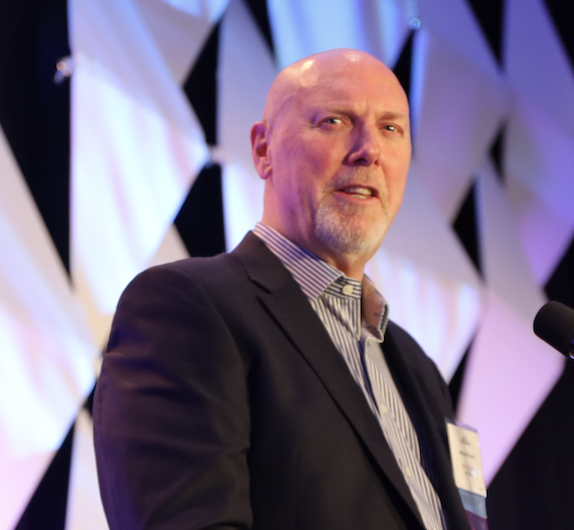 iM Critical
iM Critical owns and operates an expanding portfolio of uber-efficient, high-performance colocation data centers that reduce OPEX, improve functionality, and heighten security. They are shaping the future of data centers with purpose-driven enlightened engineering, and sustainability is at the core of everything they do—across all processes and embodied within the data centers they create. In Pittsburgh, a marketplace that is often constrained by a lack of optimal data centers while looking to support the exponentially increasing need for high-performance computing environments, iM Critical is creating a purpose-built response.
Finalists:
Bloomfield Robotics
Confirmed
HIKE2
Outcome Logix
Piper Creative
CEO of the Year
Teresa Whalen, CEO, CytoAgents
As a biotech innovator, healthcare technology leader, hospital board trustee, life sciences investor, and clinical pharmacist, Teresa Whalen has a successful track record of bringing life-changing healthcare products to market. As the CEO of CytoAgents, Teresa leads a team of world-renowned clinical drug development experts and scientific advisory board members who are at the forefront of groundbreaking treatment of life-threatening symptoms associated with Cytokine Releasing Syndrome (CRS). Teresa was selected for the EY Entrepreneurial Winning Women™ North America Class of 2021, which identifies ambitious entrepreneurs and helps them scale their companies to full potential as market-leading innovators.
Finalists:
Ellie Gordon, CEO & Founder, Behaivior
David Radin, CEO, Confirmed
Orne Bey, Founder & CEO, Excellerent Technology Solutions, Inc.
Helena Chaye, CEO, KaliVir Immunotherapeutics, Inc.
Kurt J. Lesker, IV, President & CEO, Kurt J. Lesker Company
Brian Scott, President & CEO, PittMoss
James Gianoutsos, Founder & CEO, Rimsys