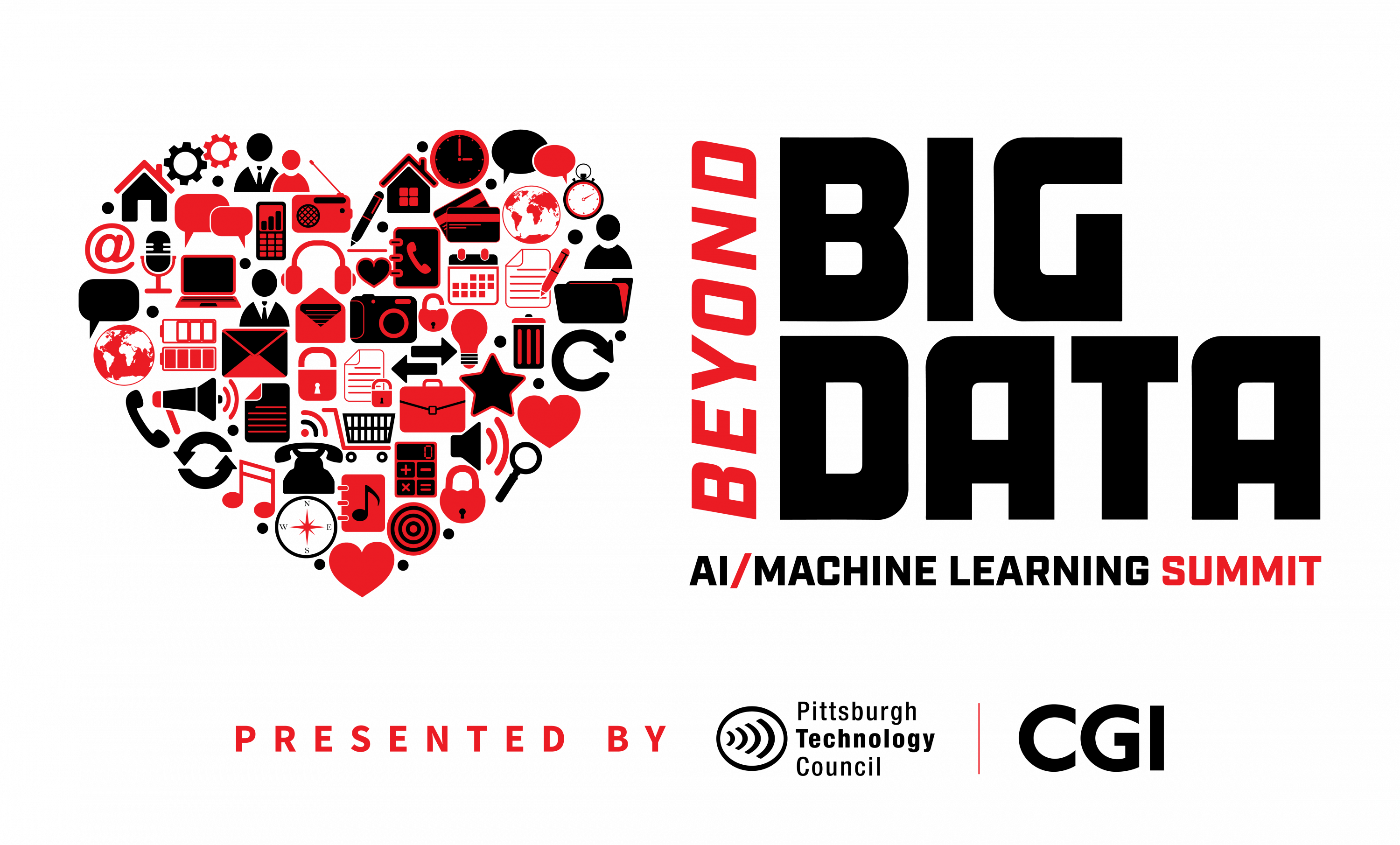 2023 Beyond Big Data: AI/Machine Learning Summit
Presented by Pittsburgh Technology Council and CGI
February 15, 2023
Location: Sheraton Pittsburgh Hotel at Station Square
Thanks to everyone who attended!
About | Keynote Speaker | Featured Companies | Panel Discussions | Tech Talks | Sponsors | Agenda | Cost |
Data Analytics, Artificial Intelligence, and Machine Learning are empowering businesses, solving tough challenges, and have the potential to make life easier and more productive for us all.
C-level executives in a variety of industries are using these technologies to make better business decisions and to serve their customers better and more efficiently. However, navigating through the hype and the magnitude of data may be a challenge.
Beyond Big Data is a unique opportunity for managers on every level to learn more about the opportunities of these technologies while connecting with others in the industry. With a focus on trends and best practices, the event aims to explore strategies, best practices and technologies surrounding data analysis, artificial intelligence and machine learning while keeping in mind the implications of regulations, privacy, data protection, and ethics that govern this field.
Morning Keynote Speaker

Richard Clarke, Ph.D., Chief Analytics Officer, Highmark Health
As the Chief Analytics Officer at Highmark Health, Richard focuses on delivering innovative data and advanced analytic solutions that fulfill Highmark Health's mission of creating a remarkable health experience, freeing people to be their best.

Richard initially trained as a Neuroscientist and Biophysicist. Since moving out of academia, his experience includes large-scale data/ analytic transformations, building and scaling advanced analytic products, and building and managing Data Science teams. Richard is passionate about delivering business impact through advanced analytics, growing leaders that connect analytics to the business, and building diverse teams.
Afternoon Keynote Speaker
Badel L. Mbanga, Head of Data Science Innovation, PNC
Dr. Badel Mbanga leads the Data Science & AI group in Treasury Management at PNC. His responsibilities include innovation, opportunity mining, and talent development.
Prior to joining PNC, Badel spent several years as a theoretical and computational physics researcher, studying soft materials such as Liquid Crystals, Elastomers, and Emulsions. He has held positions at various academic institutions, including the University of Pittsburgh, Tufts University, the University of Massachusetts Amherst, Kent State University, the Swedish LCD Center, and the International Center for Theoretical Physics in Trieste, Italy.
Badel also serves as an adjunct faculty in the Material Science Doctoral Program at Kent State University. His research focuses on tackling inverse problems with Machine Learning.
A community-minded leader and strong supporter of the arts, Badel serves on the boards of two impactful non-profit organizations in Pittsburgh. Badel holds a PhD in Chemical Physics, a Masters in Display Technology, and a Bachelor in Physics and Computer Science.
Agenda Highlights
Conference Time: 7:30am - 5:30 pm
Panel Discussions
Morning and Afternoon Breakout Session Tech Talks
Technology Showcase
Continental Breakfast and Lunch
Happy Hour
View the 2023 Beyond Big Data: AI/ML Summit schedule & directory.
At Beyond Big Data, you'll hear from experts and technology leaders from the following companies.
Allvision
American Eagle Outfitters
Aspirant
Blue Ocean Strategic Partners
BNY Mellon
Bosch
CGI
CNX Resources Corporation
CVS Health
Castle Biosciences
CivicScience
Cognistx
D'Angelo Technologies
FDIC
Google
Highmark and Allegheny Health Network
Leidos
Lucas Systems
NCDMM
Orrick
Palantir
Pittsburgh AI Works
Reddit
Resilient Cognitive Solutions
SAE International
SDLC Partners | A CitiusTech Company
Simwell
U.S. Department of Commerce
University of Pittsburgh
Visimo
More to be announced!
Panel 1: Big Data Growing Pains: Overcoming the Difficult Challenges
Let's get down to basics. If you don't have good data and the infrastructure to support it, your big data and AI projects are not going to give you useful insights. This panel will discuss topics including data and analytics infrastructure, intelligent automation, IoT and data governance. Learn from these experts about how they are overcoming data challenges and which challenges broadly remain.
Panelists
Bob Cook, Ph.D, SVP of R&D, Castle Biosciences
Aarthi Prasad Rathinasami, Director of Engineering, American Eagle Outfitters
Joe Galarneau, Chief Product Officer, CivicScience
Aparna Ranganathan, Lead Director- Enterprise Service Optimization Platform Delivery, CVS Health
Moderated by: Reno Fiedler, SDLC Partners - A CitiusTech Company
Panel 2: Automation for Business: Using Big Data, Artificial Intelligence and Machine Learning to Enhance the Workplace and Serve Customers
Through industry 4.0, robotics, smart buildings, and even customer service, automation is a solution that may help businesses to be competitive and serve their customers more efficiently. This panel will delve into real world applications that exist today and the possibilities of how AI will transform the workplace of tomorrow. You'll learn how some of Pittsburgh's leading companies are using AI and data science and what support they need from the technology ecosystem to take their vision to the next level.
Bharath Bangalore, Founder and #1 Robot, Blue Ocean Strategic Partners
Ralph Comulada, Global Head of Compliance Technology & Enterprise Financial Messaging, BNY Mellon
Maurissa D'Angelo, CEO, D'Angelo Technologies
Rajesh Saini, Director of Retail Lending Data & Analytics, PNC
Drew Zachary, Deputy Chief Data Officer for Innovation, U.S. Department of Commerce
Moderated by: Mark McCleary, Chief Technology Officer, Lucas Systems
Panel 3: Democratization of AI
Is AI just for enterprise organizations? Is it a misconception that you need a PhD to work in this field? This panel with discuss how companies of all sizes may take advantage of the power of AI and enable their teams the power to act on data-driven insights. As AI empowers employees to do their jobs in a more meaningful way while keeping them safe by avoiding situations that are dangerous to humans, this panel will discuss the possibility of how tools, applications, and devices have the potential to push intelligent insights into the hands of everybody to allow employees at all levels to do their jobs more effectively and efficiently.
Confirmed Panelists:
Bosun Anifowoshe, Manager, Optimization & Data Analytics, CNX Resources Corporation
Joseph Yun, Ph.d, Artificial Intelligence Architect, Office of the CIO Strategy and Innovation Group, University of Pittsburgh
Jeremiah Weasenforth, Head of Data & Discovery Strategy, Orrick
KarenTrader, Strategy and Analytics Consultant, Simwell
Moderated by: Scot MacTaggart, Chief Innovation Officer, Pittsburgh AI Works
Tech Talk Speakers
Cathy Chen, Lead Progam Manager Core Production SRE, Google - Integrating Machine Learning into your Organization
William Elm, President/Cognitive Systems Engineering Fellow, Resilient Cognitive Solutions LLC - Developing Mission Effective AI Tools
Brady Fowler, Data Scientist, Palantir - What-If? Scenario Driven Decision Making in Foundry
Harris Heit, Vice President of Product, Research, and Operations, VISIMO, LLC - The Reproducibility Crisis in Artificial Intelligence and Machine Learning
Shalabh Jain, Senior Research Scientist, Robert Bosch LLC, Data Protection – The Necessary Element for Collaborative Analytics
Joe Kossler, Director of Digital Discovery and Kevin Beckett, Data Platform Architect, Aspirant - Improve Recruiting Outcomes with AI & Design Thinking
Bryan Lane, Chief, Business Intelligence Services, Federal Deposit Insurance Corporation, 5 Years of Federal Government AI
Leslie McKay, Senior Product Manager, SAE International & Sanjay Chopra, CEO, Cognistx - Accelerating Product Development with Digital Standards
Rob Mitchell, Data Scientist, Lucas Systems - Dartboard: Hitting the Bullseye on Time-to-Completion Predictions
Sree Ramya Surya P Malladi, Senior Software Engineer - Computer Vision Allvision IO, Inc. - Flexible AI for Imperfect Data
Paul Raff, Staff Data Scientist, Reddit - Experimenting in Rich Online Environments: False Discovery Versus Transparency
Todd Underwood, Senior Director of Engineering, Founder of ML SRE, Google, ML in Real Life
Joe Veranese, Vice President & CIO, NCDMM, Manufacturing Process Data as a Contract Deliverable
Chung Yan Shih, Senior Strategic Data Scientist, Leidos, Science-based artificial intelligence (AI)/ machine learning (ML) to Accelerate Applied Energy R&D and deployment
View the 2023 Beyond Big Data: AI/ML Summit schedule & directory.
Cost:
PTC Member | $190/$210 after February 1, 2023 | $220 Late/On-site
Non-Member | $315/$335 after February 1, 2023 | $345 late/On-site

Presenting Sponsor: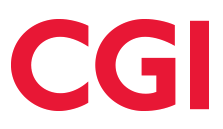 International Partner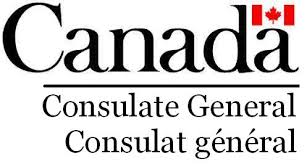 Tech Talk Sponsors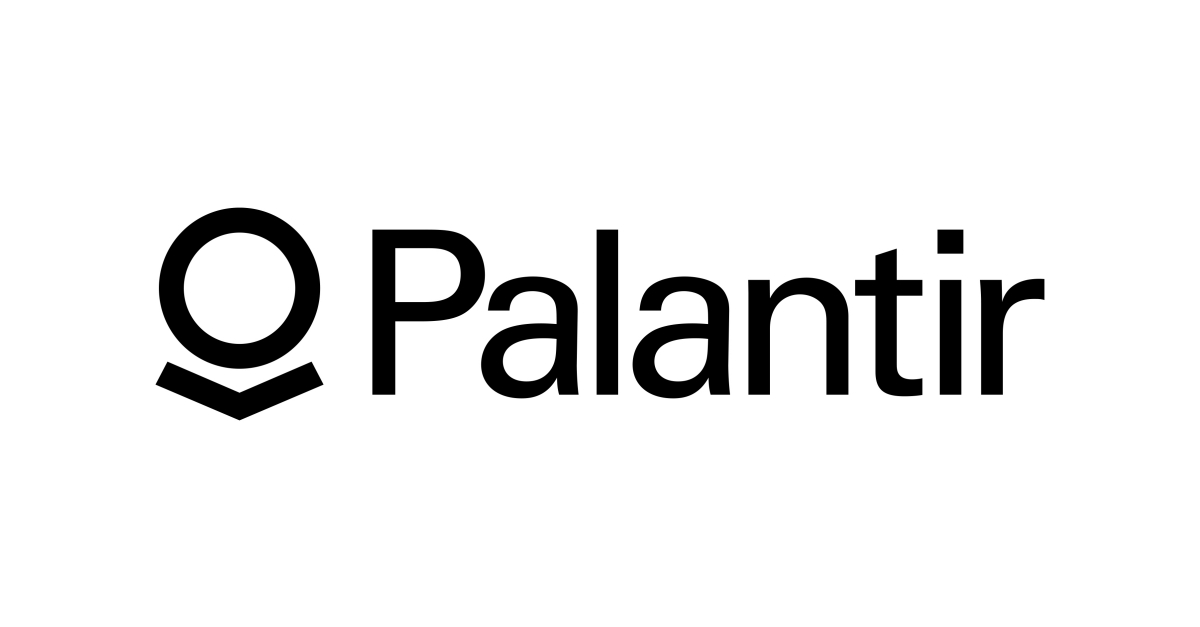 Supporting Sponsors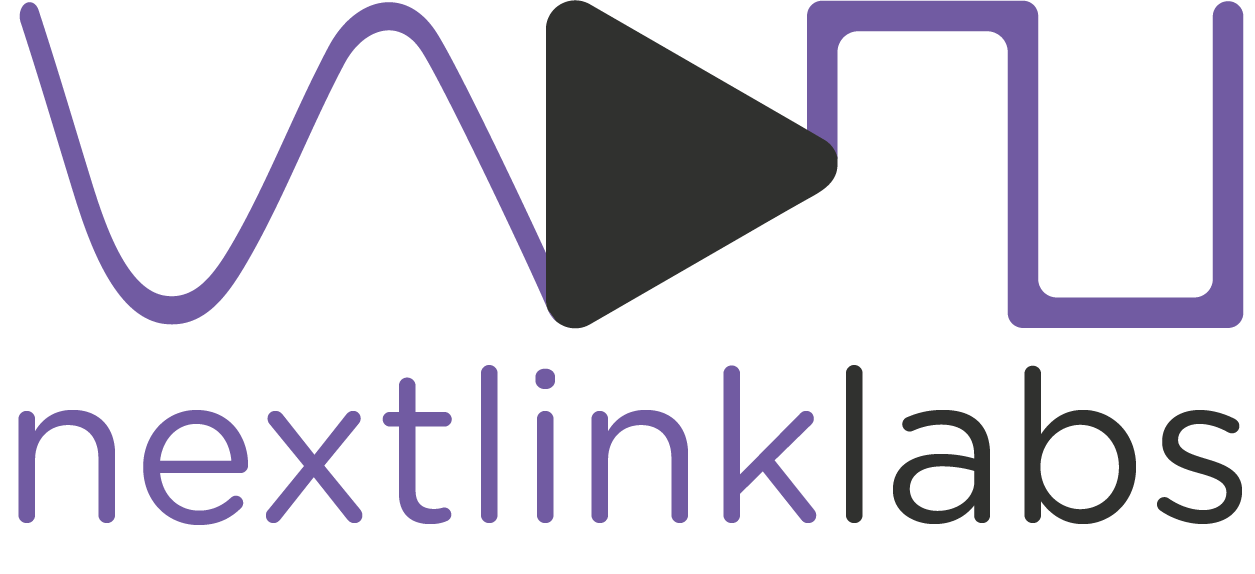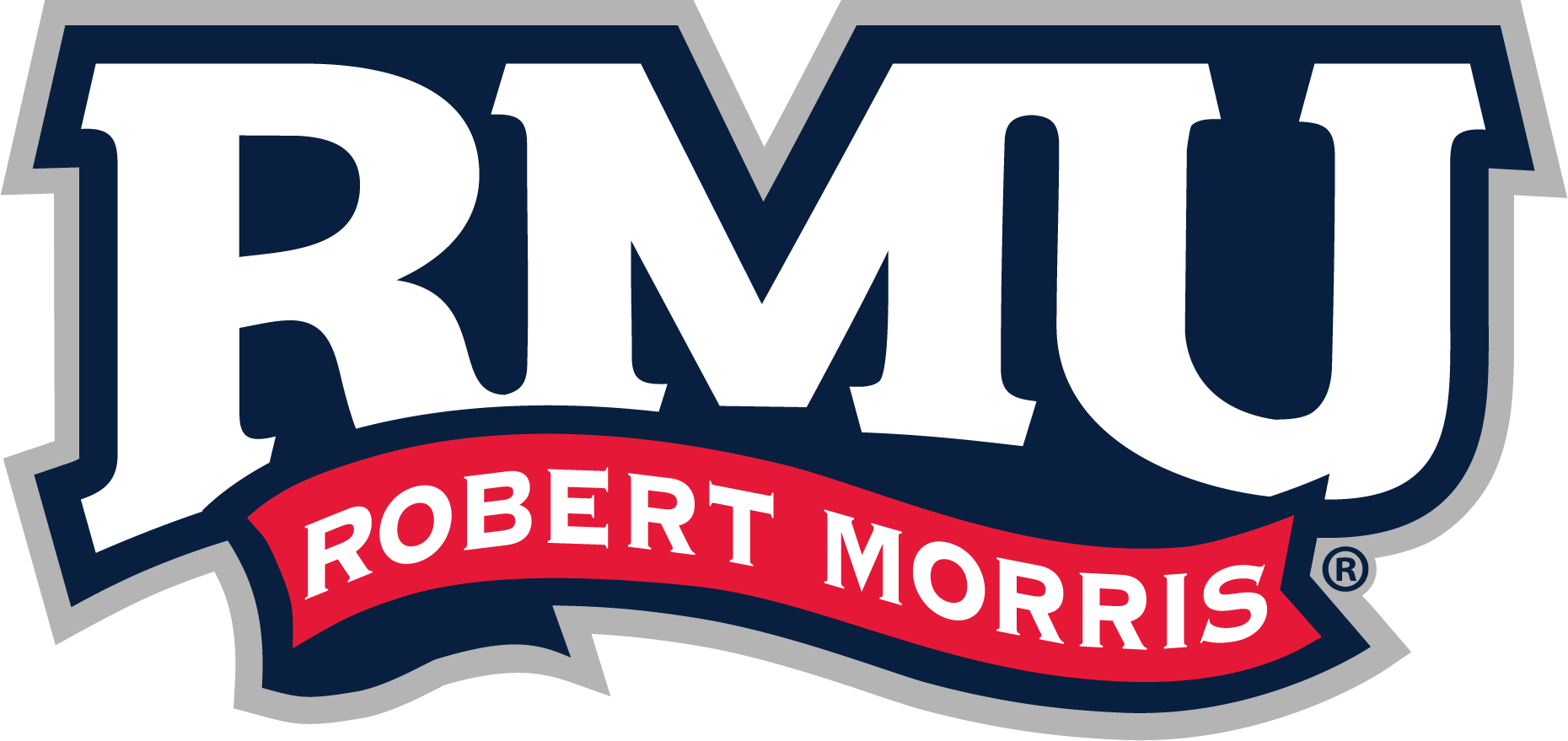 Interested in Sponsoring?
We are seeking sponsors for this event. If you are interested in sponsoring 2023 Beyond Big Data: AI/ML Summit, please contact Ashley Steckel at asteckel@pghtech.org.

Contact Information:
For content or logistics questions - Program Director: Monica Takacs, Sr. Director for Industry Networks, mtakacs@pghtech.orgFor registration questions - Megan Colf, Director of Event Management, mcolf@pghtech.org
For sponsorship questions - Ashley Steckel, VP of Business Development, asteckel@pghtech.org
For membership questions - Shelby Mastovich, Director of Membership Services, smastovich@pghtech.org