CIO Insights: J.V. Manufacturing, Oncology Nursing Society (ONS) and TriState Capital Bank
The Pittsburgh Technology Council is pleased to bring you the June 2021 edition of CIO Insights. This series aims to help you connect, learn, and inspire you to think about the role of information technology in the future.

We'll hear from regional IT executives about how they are reacting to the latest technology trends, the challenges and opportunities on their radar, future technology investments, and what they need from the technology community to help their organizations grow.

Panelists: (More to be announced!)
• Ron Baxter, Director of Technology, J.V. Manufacturing Co., Inc
• Ryan Conover, CIO | CTO | Director of Information Services and Member of ONS Center for Innovation, Oncology Nursing Society
• Dr. John Lee, MD, Chief Medical Information Officer, Allegheny Health Network
• Justin Sansonetti, Chief Technology Officer, TriState Capital Bank

Moderator: TBA

Who should attend?
This event is for anyone who wants an inside peek into the world of IT, including CIOs, CISOs, IT staff, business development professionals, university students, and educators.
- Technology Companies will gain an insight into these leading organizations, their IT structure, and priorities to give us insight into IT trends and investment areas in the next year and beyond.
- IT Leaders and Staff will be provided with a benchmarking opportunity to learn about how each of these organizations have pivoted their IT strategy in the wake of COVID-19 and how they are planning for the future.

Grab a cup of coffee, set up your laptop outside, and enjoy the conversation.
When: Thursday, June 17, 2021 | 8:30AM to 9:45AM
Where: Via Zoom*
*A zoom link will be sent to you the day prior of the event

Agenda:
• 8:30 AM | Panel Discussion, followed by Q&A
• 9:20 AM | Attendee Breakout Networking Session #1*
• 9:30 AM | Attendee Breakout Networking Session #2*
• 9:45 AM | Conclusion

*Attendee Networking Breakout Sessions
• We will offer two attendee breakout sessions for networking.
• Each breakout session will include several attendees. You will introduce yourself and let the conversation flow.
• Each session will be approximately 10 minutes long.
• At the end of the first session, you will be automatically switched into a new breakout session.
• If you do not want to participate in attendee networking, feel free to leave the Zoom room after the completion of the program.


Cost:
PTC Member | FREE
Non-Member | $190
Thank You to Our Sponsor!
CIO Insights Sponsor: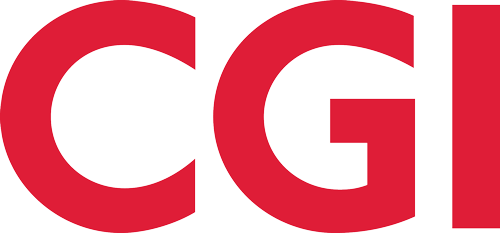 Contact Information:
For content or logistics questions - Program Director: Monica Takacs, Sr. Director for Industry Networks, mtakacs@pghtech.org
For registration questions - Taylor Bombalski, Director, Event Planning & Special Programs, tbombalski@pghtech.org
For sponsorship questions - Ashley Steckel, Director of Business Development and Advertising, asteckel@pghtech.org
For membership questions - Ryan Gent, Membership Director, rgent@pghtech.org