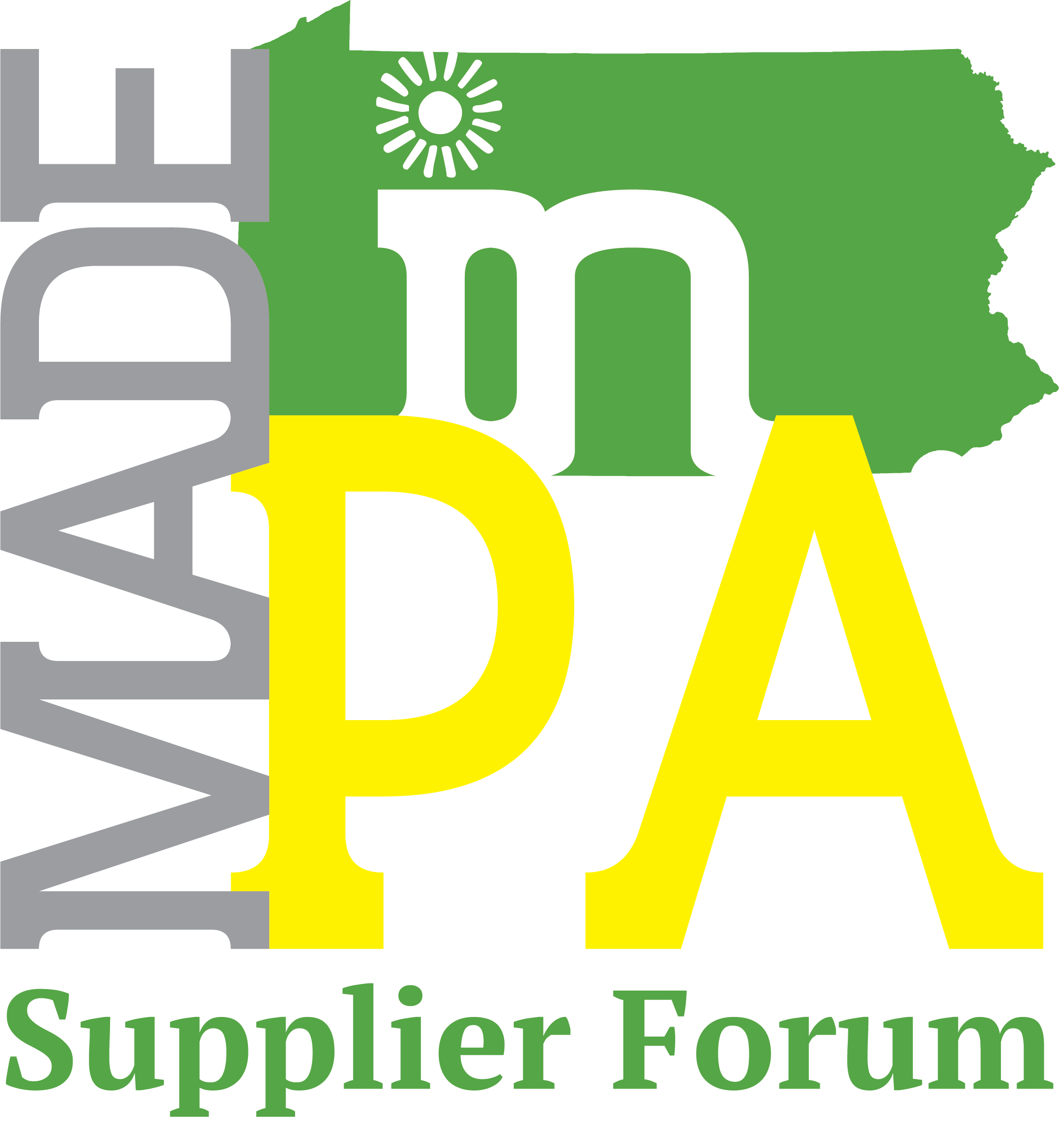 Made in PA Supplier Forum: General Dynamics Electric Boat
This Made in PA Supplier aims to connect Pittsburgh manufacturers and innovators with business opportunities with General Dynamics and other attendee companies.

General Dynamics Electric Boat, established in 1899, has established standards of excellence in the design, construction and lifecycle support of submarines for the U.S. Navy.

Learn more about http://www.gdeb.com.

At this Supplier Forum, attendees will learn about General Dynamics Electric Boat, the submarine industry and how to navigate the process of becoming a supplier to Electric Boat and others within the submarine industry. The goal is to have attendees walk away with an understanding of where their products/services fit into this complex supply chain and to determine next steps for becoming a supplier.

We'll have limited, short, private one-on-one meetings with Electric Boat. As representatives of both General Dynamics Electric Boad and the Submarine Industrial Base Council, they'll be able to answer your questions to determine if you should supply directly to them or which lower-tiered suppliers would benefit the most from your products and services.

Who Should Attend?
This event is for companies that are interested in supplying to or that want to expand the products they supply to the submarine industry. Companies who are doing market research into product feasibility and market fit may also benefit from attending.

If you have any questions about whether or not your company is a good fit to attend, please contact Monica Takacs at mtakacs@pghtech.org.
Bring your questions and your value prop. This should not be a traditional sales pitch!
When: October 7, 2021 | 1:30 PM to 3:45 PM
Where: Nova Place Conference Center, 100 S. Commons, Suite 172, Pittsburgh, PA 15212*
*Important Safety Requirement
To help prevent the potential serious health outcomes associated with COVID-19 and its variants, beginning August 30, 2021, the Pittsburgh Technology Council will require masks at all indoor events. Masks will be required to enter and for the duration of the event with the exception of eating and drinking.
We are closely monitoring both state and local guidelines for events and will update these policies accordingly as changes become available.
Agenda:
1:30 PM | Attendee Networking Time
2:00 PM | Presentation & Q&A
2:45 PM - 3:45 PM | One on One Meetings and Attendee Networking

One-on-One Meetings:
If you would like to meet with General Dynamics Electric Boat on a one-on-one basis, please complete the form located here.

Connecting Manufacturer:
We are pleased to create the opportunity for attendees of this event to, not only connect with General Dynamics Electric Boat, but with each other. After the presentation, we invite you to stay to network with other attendees. We encourage representatives of both your sales and procurement teams to attend this event. You might meet someone surprising that will help your business grow!
Cost:
Tech Council Members Only* - $55 Early Bird // $60 After October 1, 2021
*Interested in joining this event and not sure if your company is a member, please contact Ryan Gent at rgent@pghtech.org.
Thank You to Our Sponsor!



Contact Information:
For content or logistics questions - Program Director: Monica Takacs, Sr. Director for Industry Networks, mtakacs@pghtech.org
For registration questions - Megan Colf, Assistant Director of Special Events and Programs, mcolf@pghtech.org
For sponsorship questions - Ashley Steckel, Director of Business Development and Advertising, asteckel@pghtech.org
For membership questions - Ryan Gent, Membership Director, rgent@pghtech.org