PTC & Saitama City Sister Cities Business Meet & Greet
Please join us for an exciting exchange with business leaders from Pittsburgh's Sister City, Saitama City, Japan!
We will have the opportunity to learn about some innovative companies in Japan that would like to meet tech companies in Western PA. Presentations will be followed by networking between companies from both regions to get to know one another. More information coming soon!
When: Tuesday, October 26, 2021
Where: Via Zoom
Agenda:
8:00 AM | Welcome Remarks - Audrey Russo, President and CEO, Pittsburgh Technology Council
Introduction by Kathy Risko, Executive Director at Sister Cities Association of Pittsburgh
8:10 AM | Presentations and Q&A with Saitama City Companies
Presentors:
ASAHI RUBBER INC.: Asahi Rubber is a wide-portfolio molded rubber part supplier. For PTC, we focus on our optical silicone rubber products: color control phosphor LED caps, clear lenses for UV-visible-IR light manipulation, and UV~visible reflective white ink. Additional competencies of ours not featuring at PTC include mechanical and medical rubber parts.
BellnixCo. Ltd.: We provide unique wireless power supply technology from Japan. Wireless power supply has begun to be adopted in mobility cases such as kick scooters and electric bicycles for people to ride, robotics, and drones. Bellnix, which has a power transmission technology of 5W to 800W, will introduce the case studies in Japan and future roadmaps.
FUJIKURA COMPOSITES Inc.: We are an ISO 9001, 14001 and 13485 certified custom manufacturer of liquid silicone-rubber injection molding and pneumatic components. We have a history of over 100 years and our products span a vast range, including air regulators, rescue equipment and carbon golf clubs based on our composite material technology.
TRIO∩ IX Inc.: Trionix is Measurement & Automation technology-oriented company. We are motivated to provide the latest technology to scientists and engineers for Automotive, semi-conductor and academic & research industry in Japan. Especially, we focus on data sensing technology, data analysis & management and test automation.
Uchida Co., Ltd.: UCHIDA has more than 50 years of experience, pioneering fabrication technology of the most advanced carbon composite materials and engaging in unique start-to-finish approach, unmatched in the industry. It has gained them contracts with famous global companies including aircraft, automobiles, space, eVTOL and exoskeleton predominantly for spinal injury.
Dymon Co., Ltd.: The lunar rover "YAOKI" is developed by Dymon Co., Ltd., which is led by robot creator Shinichiro Nakajima. As an automobile engineer, Nakajima also worked on the development of Audi's four-wheel drive system "quattro", which was said to be the best on the ground. Dymon was founded by him with the aim of developing the ultimate mobility. Dymon means big gate in Japanese. We are continuing our research and development every day to open the big gate to the future. We will create happiness for each person from the perspective, technology, and quality of the space.

9:00 AM | Breakout Sessions for Networking between Pittsburgh and Saitama City Businesses
Cost:
PTC Members: Free
Non-Members: Free - Approval is required from Shelby Mastovich. Please email her at smastovich@pghtech.org if you are interested in attending.
This event is supported by Saitama City Foundation for Business Creation (SFBC) and JETRO.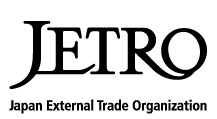 Contact Information:
For registration questions - Megan Colf, Assistant Director of Special Events and Programs, mcolf@pghtech.org
For sponsorship questions - Ashley Steckel, Director of Business Development and Advertising, asteckel@pghtech.org
For membership questions - Ryan Gent, Membership Director, rgent@pghtech.org