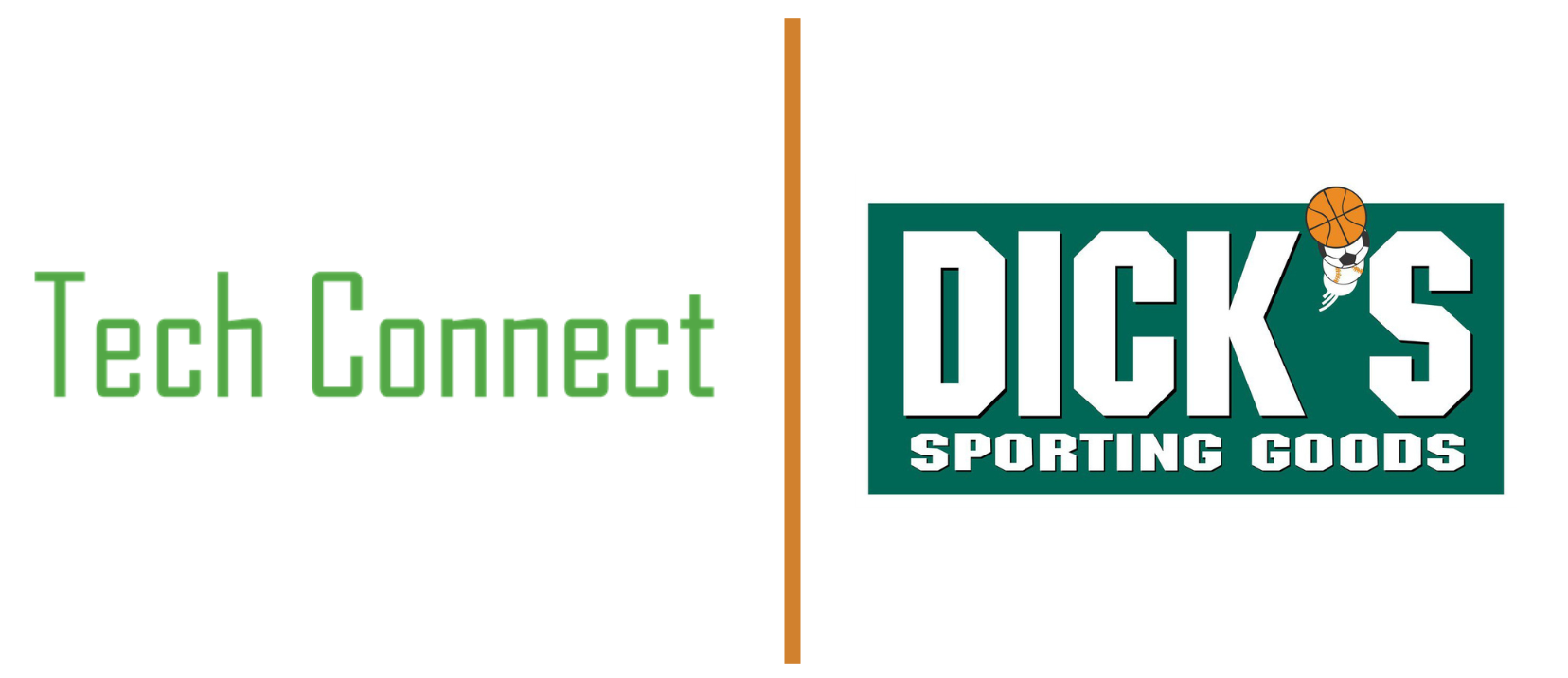 DICK's Sporting Goods is currently recruiting for many different tech and engineering positions.
DICK's Sporting Goods creates confidence and excitement by inspiring, supporting and personally equipping all athletes to achieve their dreams. Headquartered in Pittsburgh, the leading omnichannel retailer serves athletes and outdoor enthusiasts in more than 850 DICK'S Sporting Goods, Golf Galaxy, Public Lands, Moosejaw, Going Going Gone! and Warehouse Sale stores, online, and through the DICK'S mobile app. DICK'S also owns and operates DICK'S House of Sport and Golf Galaxy Performance Center, as well as GameChanger, a youth sports mobile platform for live streaming, scheduling, communications and scorekeeping.
History of DICK's Sporting Goods:
DICK'S Sporting Goods was founded in 1948 when an 18-year-old Dick Stack was working at an Army surplus store in Binghamton, New York. An avid fisherman, Dick was approached by the store owner to come up with a list of products needed to get into the fishing tackle business. After Dick presented his suggestions, the owner told him he was a dumb kid and had no idea what he was doing. Dick was upset and promptly quit. He went to his grandmother's house where he spent a lot of time as a kid and told her what had happened. Dick's grandmother asked how much it would cost to build the store himself. Dick said it would cost $300. His grandmother then went to the cookie jar where she kept her life savings and gave him $300 and told him, "Do it yourself." Dick used that money and his relentless work-ethic to open a bait-and-tackle shop in Binghamton. By the late 1970's, he expanded his product line to include much of what you'll find at DICK'S Sporting Goods today.
WHEN: October 18, 2023 from 4:00-7:00 p.m.
WHERE: DICK's Sporting Goods, Inc | 345 Court St, Coraopolis, PA 15108
Pre-Registration for this event is required. This event is free to job seekers. By registering, you are automatically placed into a drawing for a $50 DICK's Gift Card. Drawing will be at the end of the presentation.
*Note: Registering for this event is the first step in the hiring process for DICK's Sporting Goods. Please note that if you are no longer able to make it to this event, we strongly encourage you to give us 2 business days notice. Please contact Marie Pelloni with any questions at mpelloni@pghtech.org.