Virtual STEM Summit
AGENDA | REGISTRATION | SCHEDULE | SPEAKER BIOS
SPONSORS | STUDENT PANELIST
We are pleased to announce our 2nd virtual STEM Summit and this time with nine-days of tech adventures in the world of STEM. The virtual STEM Summit is designed to help connect regional teachers and students to some of the amazing technology companies that are powering Pittsburgh's success.

You can join in on our virtual STEM Summit:
-LIVE through zoom and give your students the chance to engage and ask questions.
-RECORDED versions of our live broadcast to show to multiple sessions of your classes.
-Both! Join live from 10:00-10:45 am and then show the recording to the rest of your classes.

In this virtual model, students will begin by gaining access to eight different remarkable experiences with leaders in the STEM industry. And to add to the engagement and excitement, the students will have the unique opportunity to serve as student hosts, participate through interactive Q & A, and embark on adventures into the workings of the industry.

Who Should Attend?
• K-12 educators, administrators and guidance counselors
• Elementary students, middle school students and high school students
• College/University educators, students, administrators and career counselors
• Business Leaders - Future Employers

Tech Talk Intro
The webinar will begin with an introduction of the company and speaker being featured on the daily Tech Talk.

Student Panelists
Student hosts from participating school districts will ask:
• What was your professional pathway?
• What other roles and professions work within the company?
• What do you love about their job?
• What is your greatest professional accomplishment?
• If a student was interested in this career, what advice would you have for them?
If you have a student that would be interested in co-hosting this event, email Marie Pelloni.

Student Polling
Speaker will toss a question out to the students for them to answer using polling 3-4 times throughout the talk. This will include yes/no, true/false, and multiple choice.

When: October 5, 6, 7, 8, 9 and October 13, 14, 15, 16
Time: 10:00 AM to 10:45 AM
Where: Via Zoom Webinar

Schedule:
October 5 | BirdBrain Technologies, Tom Lauwers, Ph.D., Founder & CEO, Bambi Brewer, Ph.D., Director of Engineering, and Erica Hogan, Operations Coordinator
October 6 | Microsoft, La Recia Tripp, Community Development Specialist
October 7 | Schell Games, Reagan Heller, Vice President of Art
October 8 | Giant Eagle, Heather Feather, Director, eCommerce Technology Systems, Joe Lazzaro, Director, Pharmacy Technology, and Dan Kapalko, Director, Supply Chain Technologies
October 9 | Industrial Scientific, Dani Gais Kwiatkowski, Customer Success Relationship Manager
October 13 | SDLC Partners, Paul Joseph, Intelligent Automation (IA) Service Lead
October 14 | Allegheny Health Network, Stephen Bailey, MD, System Director of Cardiac Surgery
October 15 | Philips Healthcare, Jennifer McHale, Product Manager, Gaurav Trivedi, Senior Software Engineer and Craig Oaks, Senior Software Architect
October 16 | Rivers of Steel, Suzi Bloom, Director of Education and Ryan O'Rourke, Captain and Boat Operations Manager

Missed a Speaker? View the recording here.

Agenda:
10:00 AM | Tech Talk/Speaker Introduction
10:10 AM | Speaker(s) Questions & Answer
10:25 AM | Presentation/Tour
10:35 AM | Question & Answer
Register Here

Speaker Bios: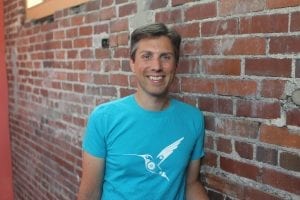 Tom Lauwers, Ph.D., Founder & CEO, BirdBrain Technologies
Tom is Founder and CEO at BirdBrain Technologies, located in Pittsburgh, PA. He seeks to design educational tools that catalyze positive making, coding, and engineering learning experiences in the classroom. Tom received a Ph.D in robotics in 2010 from Carnegie Mellon in part for his work designing the Finch Robot and Hummingbird Robotics Kit. Tom's research was founded on engaging all students, regardless of background, in robotics and engineering, and BirdBrain's products continue this mission. The Finch is a small robot designed to inspire and delight students learning computer science by providing a tangible representation of their code. The Hummingbird is a kit that allows students to create and program robots built from electronic components and craft materials. Tom resides in Pittsburgh's Squirrel Hill neighborhood with his wife, two kids, cat, and a small army of robots. He would be an invaluable ally in the event of a robot uprising.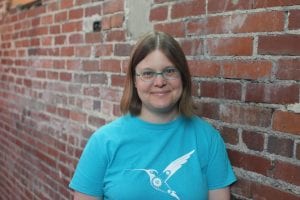 Bambi Brewer, Ph.D., Director of Engineering, BirdBrain Technologies
Bambi works from the beginning to the end of the development process to design new products, ensure software is reliable and easy to use, and create curriculum pathways to help take robotics projects to the next level. Bambi has B.S. degrees in math and physics from Rhodes College, and a Ph.D. in robotics from Carnegie Mellon University. She has experience in education at all levels and has been designing robotics curricula since 2013. In her free time, she raises a teenager and knits obsessively.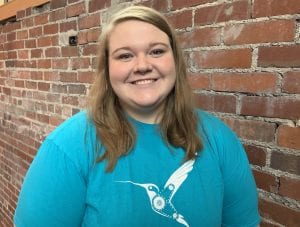 Erica Hogan, Operations Coordinator, BirdBrain Technologies
Erica is responsible for many of the day to day operations at BirdBrain. She processes and creates orders, provides quotes, and manages the demo programs. She has a background in Secondary English Education and a Masters degree in Library and Information Science. Erica is an avid reader and in her free time she enjoys baking, playing D&D, and crafting.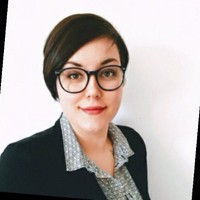 La Recia Tripp, Community Development Specialist, Microsoft
La Recia Tripp just celebrated her 5 year anniversary with Microsoft. She joined the team as a Product Advisor in the store and moved into a role as Community Development Specialist where she used her passion for philanthropy, education, and Technology to support the local community with resources for digital literacy and digital transformation. Through this role, La Recia has been able to support local non-profits find the solutions for a modern work place, empower schools and students with free training and support for STEM education and accessibility with Microsoft 365 and Windows 10 fieldtrips and educator training. She also manages the volunteer program for the local Microsoft Store, allowing team members the opportunity to give back to their community in meaningful ways. Recently Microsoft has shifted and is reimagining retail, in her most current role, La Recia leads the Education Sales team at the King of Prussia store. She is excited to bring her experience and knowledge and share it with educators who are looking to transform teaching with technology and prepare students with the career skills needed for the future.




Reagan Heller, Vice President of Art, Schell Games LLC
As the Vice President of Art at Schell Games, Reagan oversees the development and communication of the overall artistic vision for each project. In this role, she manages the Art Team and implements staffing strategies to ensure the highest quality craftsmanship. Reagan drives the studio to adopt new art methodologies to keep SG experiences on the cutting edge of visual technologies.
She has guided and grown the Art Team through a wide range of projects, acting in various art-related roles and working directly with many clients, such as Disney, PIXAR, ILM, Microsoft, Google, Facebook, and Fred Rogers productions.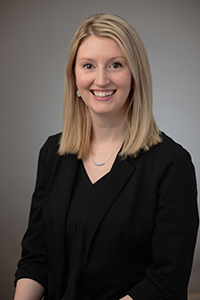 Heather Feather, Director, eCommerce Technology Systems, Giant Eagle
• 5 years at Giant Eagle, 10 years in tech-related work
• B.S. Chemical Engineering, University of Maine
• MBA, University of Pittsburgh
• Tech means developing solutions to solve problems and make things easier and more convenient.
• I didn't start in the tech industry but found that the skills I developed in my engineering education were a great fit for tech! My team is responsible for Curbside pickup + delivery at Giant Eagle which has greatly evolved over the past 5 years and has played an important role in servicing our communities throughout the COVID-19 pandemic.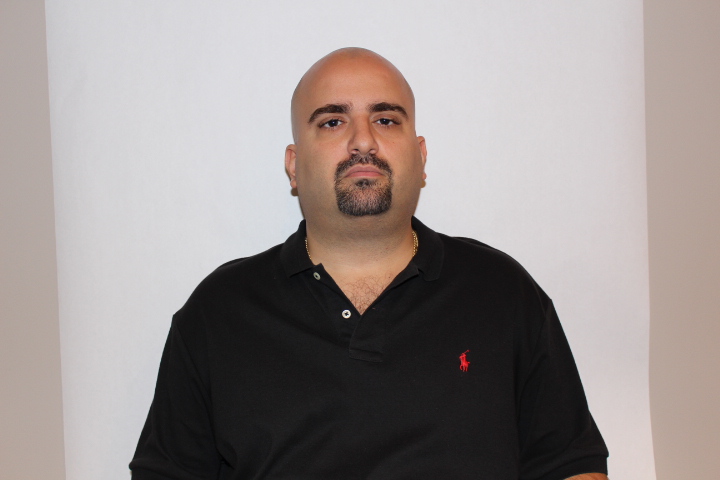 Joe Lazzaro, Director, Pharmacy Technology, Giant Eagle
• 22 years total at Giant Eagle with 6 in retail, 6 years support/development and 10 years management
• Duquesne University – Computer Science 2003
• Technology to me is a way to simplify work and to help people work smarter. Technology needs to assist, not replace people.
• Our Central Fill Pharmacy fills roughly 205,000 prescriptions a week, which is roughly 40% of our weekly volume. Giant Eagle fill about 25 million Rx's a year.
• Fun Fact: weekends are the slowest days of the week in a Pharmacy, while they are the busiest days of the week for grocery.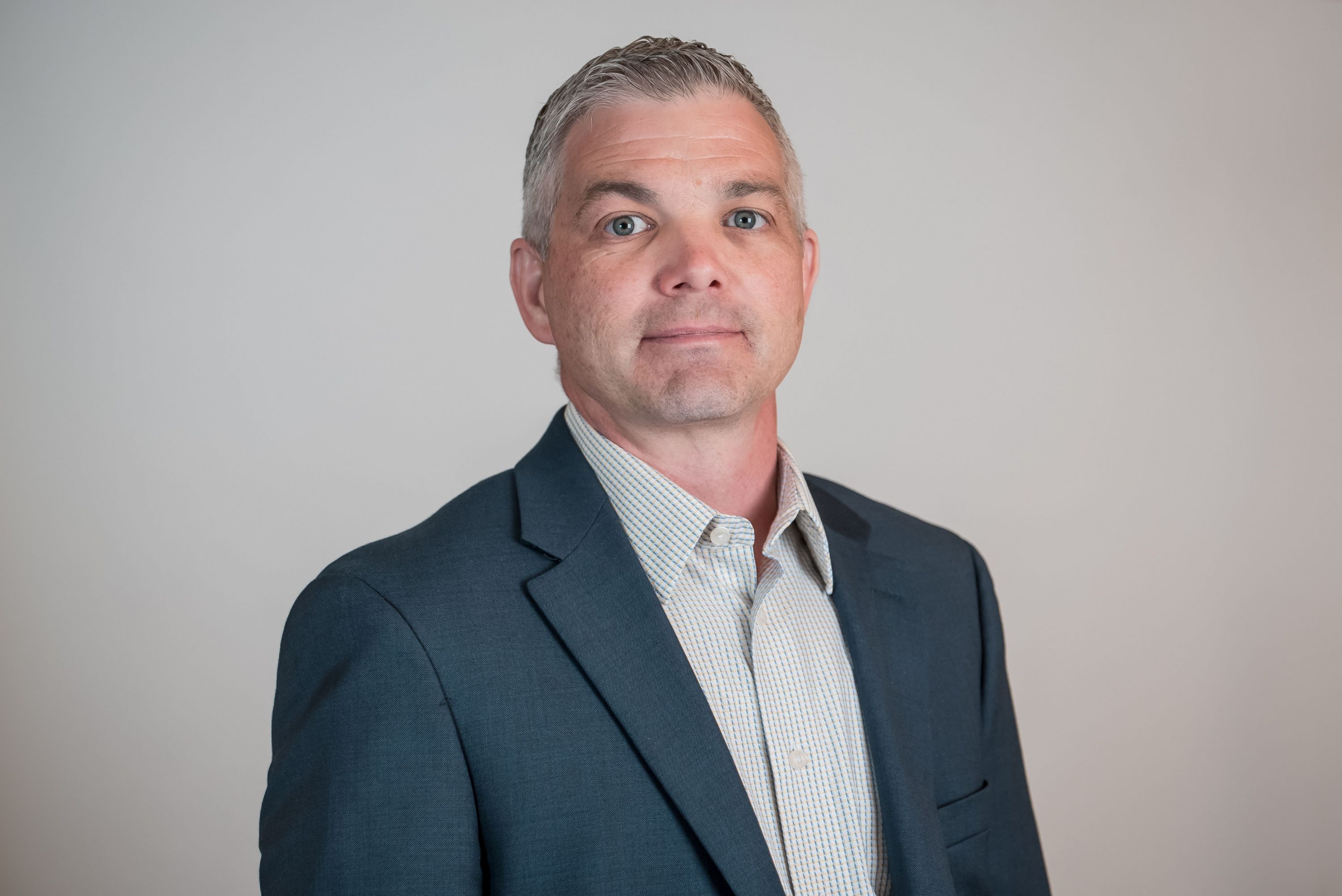 Dan Kapalko, Director, Supply Chain Technologies, Giant Eagle
• 25 years with Giant Eagle in Operations and IT
• Youngstown State University
• Technology means empowering our business to be efficient, innovative and profitable while servicing our customers and guests.
• Our team is a diverse group of people from a myriad of backgrounds, countries and skillsets. Our differences put us in a stronger position and more able to support one another and our business partners.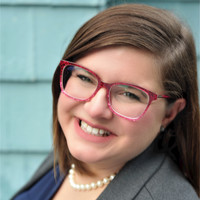 Dani Gais Kwiatkowski, Customer Success Relationship Manager, Industrial Scientific
Dani Gais Kwiatkowski is passionate about connecting the dots between people and processes. She collaborates with cross functional teams to provide customer focused and innovate solutions that enable companies to work safer utilizing revolutionary IoT solutions. Dani is currently a Customer Success Relationship Manager at Industrial Scientific where she is responsible for supporting and managing a portfolio of Industrial Scientific's largest SaaS customers. Dani's day to day includes utilizing data collected by communicating instruments to help safety professionals make informed decisions to keep their employees safe. In her role Dani partners with ISC's sales, engineer team, product and training teams to drive change within the organization to meet customer needs. Dani holds a Bachelor of Science degree in Mass Media Arts and Journalism from Clarion University. Beyond her day to day role, Dani is a member of Industrial Scientific's WISE (Women Influence Support and Empowerment) Employee Resource Group and leads annual STEM outreach activities for middle and high school students. Dani is a 2019 Graduate of the Align Leadership EDGE Women's Leadership program. Dani resides in the South Hills of Pittsburgh with her husband and two Boston Terriers.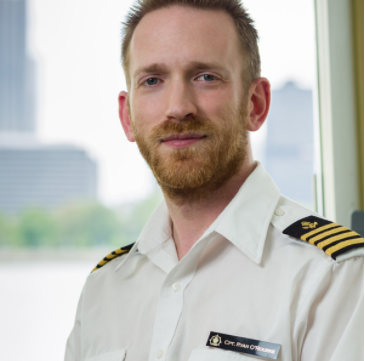 Ryan O'Rourke, Captain and Boat Operations Manager, Rivers of Steel
Ryan O'Rourke has worked with Rivers of Steel as Captain and Boat Operations Manager since 2016. Ryan holds a National 500 Ton Master license, along with an additional certification in maritime firefighting. Ryan has been working on Pittsburgh's rivers for 11 years, and has been involved with non-profit organizations for over 15 years.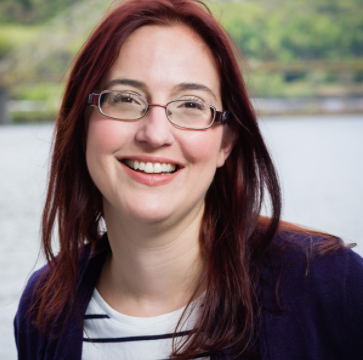 Suzi Bloom, Director of Education, Rivers of Steel
Suzi Bloom has served as the Director of Education with Rivers of Steel since 2017. Suzi holds a bachelor's degree from Juniata College in Environmental Science and Ecology and a master's degree from Slippery Rock University in Parks and Resource Management: Environmental Education. Additionally, Suzi completed certification to become a Global Career Development Facilitator (GCDF), which is a nationally recognized credential in the field of Career Development. Suzi has worked for the nonprofit sector for over 20 years with the majority of her work focusing on STEM and environmental education and more recently, workforce development.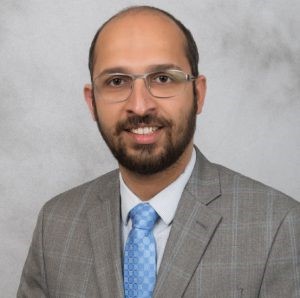 Paul Joseph, Intelligent Automation (IA) Service Lead, SDLC Partners
Paul Joseph, Intelligent Automation (IA) Service Lead, is a seasoned digitization leader who delivers impactful outcomes to organizations through practical solutions like Robotic Process Automation (RPA) while progressively elaborating and pursuing strategic target state models.
Paul has global expertise in maturing organizational processes working collaboratively with IT, Business, PMO, and Finance to achieve measurable business strategies and goals. Paul has driven results for clients across industries including: Banking and Financial Services, Communication and High Tech, Healthcare and Life science, Retail, Computer Hardware, and Training and Education. Paul received his MBA through the University of Pittsburgh – Katz Graduate School of Business and his Bachelor's of Technology, Electronics, and Communication through Mahatma Gandhi University.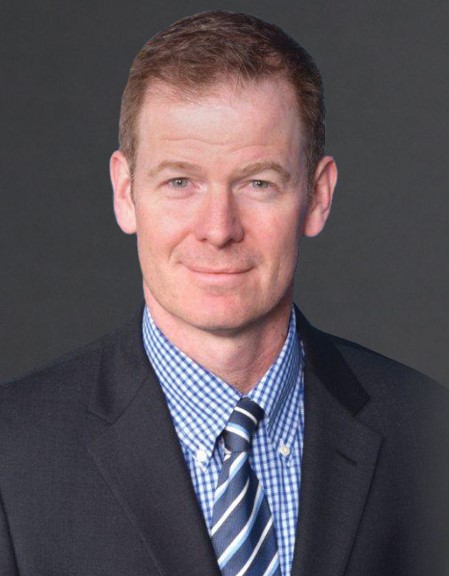 Stephen Bailey, MD, System Director of Cardiac Surgery, Allegheny Health Network Cardiovascular Institute at Allegheny General Hospital
Stephen H. Bailey, MD, is an accomplished cardiac surgeon specializing in complex cardiac surgery. At the Allegheny Health Network Cardiovascular Institute at Allegheny General Hospital (AGH), he is System Director of the Division of Cardiac Surgery. He is also Surgical Director of Heart Transplantation and Mechanical Circulatory Support Program, and Surgical Director of the Structural Heart Program. Dr. Bailey is board-certified with both the American Board of Thoracic Surgery and the American Board of Surgery. He is an Associate Professor, Cardiothoracic Surgery, at Drexel University College of Medicine and a Clinical Associate Professor of the Department of Surgery at Temple University School of Medicine. Dr. Bailey received his medical degree from Vanderbilt University in Nashville, Tenn., and his Bachelor of Science Degree from Williams College in Williamstown, Mass. He completed his general surgery residency at the University of Utah and his cardiothoracic surgery residency at the Columbia Presbyterian Hospital of Physicians & Surgeons. Dr. Bailey is an active member in the American College of Surgeons, American Heart Association, Society of Thoracic Surgeons, and International Society for Heart and Lung Transplantation.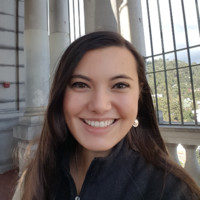 Jennifer McHale, Product Manager, Philips Healthcare
Jennifer McHale is a Product Manager at Philips Sleep and Respiratory Care where she works to discover the best solutions for diverse users with many different needs. She went to Rutgers University in New Jersey for her Bachelor's degree in bioengineering, and the University of Pittsburgh for her Master's degree also in bioengineering, and is very glad the 2 schools do not play each other so she doesn't have to pick a side. Before working as at Philips she worked as a packaging engineer which is very much a combination of arts and crafts and origami. She loves to travel and is enjoying planning her future trips since no one can travel now. In her spare time she enjoys hiking, reading, baking new cookie recipes, finding new nerdy things to love, and crocheting.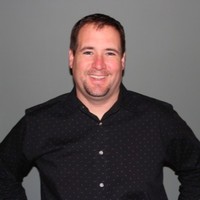 Craig Oaks, Senior Software Architect, Philips Healthcare
Craig Oaks is a Senior Software Architect at Philips Healthcare, where he designs applications for websites and mobile apps focused on sleep care. He graduated from Grove City College a long time ago in a galaxy far, far away. His career has spanned many industries, including healthcare, cyber security, aerospace, defense, energy, finance, automotive & consumer electronics. In his spare time, he enjoys hiking, watching Netflix, and spending time with his wife and 4 kids.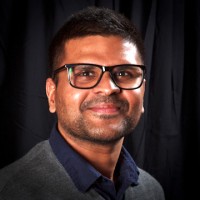 Gaurav Trivedi, Senior Software Engineer, Philips Healthcare
Gaurav Trivedi works with Advanced Innovation at Philips Healthcare. He is interested in building intelligent systems (Human+AI) in medicine and healthcare. He works on solving problems and challenges during design and development of intelligent HealthTech for patients, provides, and payers. Gaurav has a PhD in Artificial Intelligence from University of Pittsburgh, where his dissertation was on designing interactive methods for Natural Language Processing on Clinical records. He has served a reviewer for several Biomedical Informatics conferences and journals. He serves on the jury of WomenWhoTech, a program that awards grants for women-led startups on a rolling basis. He is also the founder of the meditation club at Pitt and continues to teach workshops for university students.

Sponsors:




Contact Information: