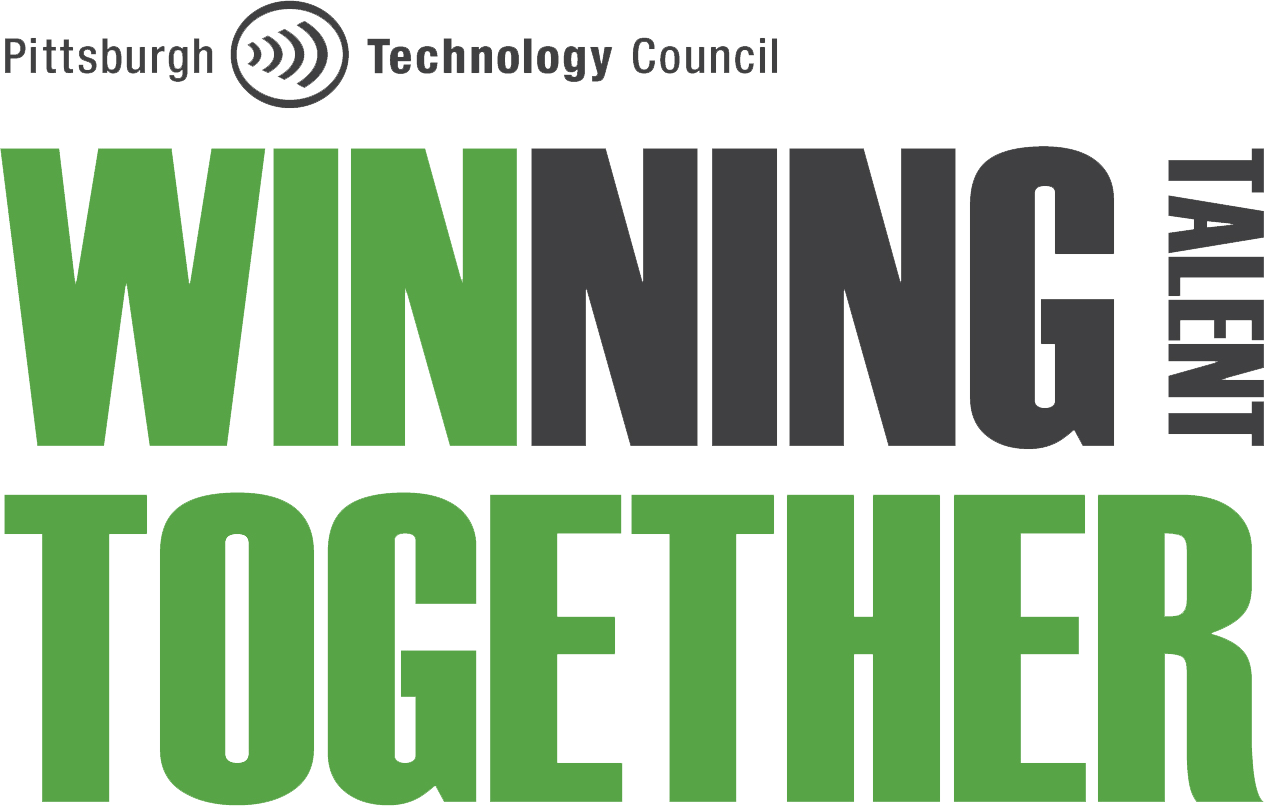 Pittsburgh companies are dedicating time and resources to hiring a more diverse workforce. However, without an inclusive working environment, retention of diverse employees is low.
Considering these statistics, what can we do as a region to promote inclusion and retention?
Join in our initiative with other companies who are committed to creating a more inclusive workforce. As part of this round table discussion, you will develop actionable ideas for promoting inclusion and diversity in the workplace such as:
Establishing mentorship for underrepresented groups
Starting employee resource groups
Interviewing your diverse employees
Providing monthly professional development based on employee feedback
Setting up networking and professional development events across organizations to bring employees from underrepresented groups together
Embedding D&I throughout the employee experience to improve inclusion, growth, and trust
By joining in with other innovative, forward thinking Pittsburgh companies, you will be paving the way with strategies that put inclusion, and therefore diversity and equity, at the center of our organizations.
Round Table Discussion Leads:
Summer Fowler | Chief Corporate Responsibility Officer, Argo AI
Diane Houser | Director of Employee Relations, ConnectiveRx
Brittany Ramos | Leadership Communications Manager, Eaton
David Silvester | Technology Divisional COO, BNY Mellon
Danielle Mundekis | Employee Relations & Inclusion Manager, Eckert Seamans
When: Thursday, August 18, 2022 Where: Pittsburgh Technology Council Offices
Agenda: 11:00 AM | Check-In/Registration & Networking 11:30 PM | Welcome & Introductions, Lunch is served 12:00 PM | Roundtable Discussion 1:30 PM | Networking 2:00 PM | Adjourn
Discussion Facilitators:
Victoria Love | Business Performance Advisor, Insperity
Victoria love is a business performance advisor at Insperity, a human capital management company that helps businesses, grow, manage risk, and contain costs. Previously, Victoria worked as an account manager at ADP and was recognized as one of the top consultants in her region. She graduated from Kent state University with a degree in business administration.
Hannah Hinkle | Business Consultant, Insperity
Hannah Hinkle is a business consultant at Insperity, a Human Capital Management company that works with growing small to mid-sized businesses. Insperity helps align human capital management strategies with corporate growth strategies, while providing Fortune 500 benefits and the training & development programs needed to attract and retain the best talent possible. Previously, Hannah worked as a District Manager for an HCM technology company where she was recognized for her skills in sales leadership. Most recently, she graduated with honors from Point Park University with a master's in business administration.
Roundtable Discussion Leads:
Summer Fowler | Chief Corporate Responsibility Officer, Argo AI
Summer is passionate about closing the gap between profit and purpose, and ensuring that Argo AI remains committed to, and accountable for, the social and environmental effects of its operations. Her team is responsible for community engagement, workforce development, environmental sustainability, philanthropy, and volunteerism. Summer's team also oversees diversity, equity, and inclusion at Argo. Summer spent the first 20 years of her career in software engineering and cyber security. She came to Argo from Carnegie Mellon University's CERT cyber security division where she served as technical director of cyber security risk and resilience.
Prior to her work at CERT, Summer was a technical member at Johns Hopkins University Applied Physics Lab and a software engineer at Northrop Grumman. Today, in addition to her role as Argo's Chief Responsibility Officer, she is an adjunct faculty member at Carnegie Mellon University and active in circles that promote cyber security education, and diversity and inclusion. She advises corporate boards on cyber security governance and serves as a director on the board for PAWomenWork, a Pittsburgh nonprofit with a goal to empower women to find careers with family-sustaining wages. Summer holds a bachelor's degree in computer science and a master's degree in information science from the University of Pittsburgh.
Brittany Ramos | Leadership Communications Manager, Eaton
Brittany is responsible for creating, implementing, and evaluating strategic leadership communications plans and content for the Electrical Sector Americas senior leadership team. She coordinates across regions and sectors to develop and manage internal communications are aligned with Eaton's strategic plan and bolster business goals.
Prior to joining Eaton, Brittany worked as the Pittsburgh Office Lead and Senior Account Executive for Orion Strategies. Throughout her career, she has developed strategic communications plans for both internal and external audiences around government affairs, digital media, advocacy efforts, regulatory affairs, and brand reputation management.
She has served in leadership roles in many community organizations and is currently volunteering with the Women's Energy Network and as a leader of Eaton's iERG, Women Adding Value at Eaton (WAVE). Brittany received the WING Award (Women in Natural Gas) from Shale Media Group, the Pioneer Award from Women's Energy Network – Greater Pittsburgh Chapter, and the Energy Leadership Award from the Pittsburgh Business Times.
Diane Houser | Director of Employee Relations, ConnectiveRx
As the Director of Employee Relations at ConnectiveRx, Diane Houser is a member of the HR Leadership team that supports the Chief People Officer in driving the experiences of more than 1,600 full time CRx Teammates. She oversees the Employee Relations team, the Covid Re-Entry team, with additional focus on employee recognition, quality metrics, and culture programs.
Diane has a passion for all things HR with a focus on employee assistance. She believes that all companies need to stay close to their Core Values/Mission and that extends from the moment a person onboards to even after the offboard. Treating people with respect and dignity is the most basic thing that every employee should get.
She has a bachelor's degree (Summa Cum Laude) from Xavier University in Cincinnati, Ohio, and a master's degree from Robert Morris University in Human Resource Management. Additionally, Diane has earned her SHRM-CP certification. She is currently on the Board of Directors of the Pittsburgh Human Resource Association serving as the VP of Membership and College Relations.
Dave Silvester | Technology Divisional COO, BNY Mellon
Dave Silvester is an accomplished technology leader with over 20 years of experience across multiple industries, including higher education, manufacturing, software and financial services. He currently serves as the Chief Operating Officer for one of the most critical Application Development divisions at BNY Mellon. In this role, Dave and his team are responsible for driving, executing, and optimizing the business of the division through effective financial planning, resource management and recruitment, portfolio and project management, quality assurance, strategic planning, and employee experience.
Dave is passionate about talent development and serves as a coach and mentor across several programs including BNY Mellon's Retaining and Advancing Black Leaders (RABL) and UpPrize Social Innovation programs, along with engaging students from his alma mater, Carnegie Mellon University. He also serves as a coach and guest lecturer for CMU's CIO executive education program. As a member of BNY Mellon's Pittsburgh Site Leadership Council, Dave leads initiatives focused on recruiting, advancing, recognizing and retaining talent in the region.
Outside of BNY Mellon, Dave serves on the boards of two nonprofits, the Seneca Valley Foundation and Keystone Wellness Programs.
Danielle Mundekis | Employee Relations & Inclusion Manager, Eckert Seamans
Danielle was born and raised in New York City. After graduating from Oberlin College, she became an Admissions Associate/Assistant Director of Admissions for the Ethical Culture Fieldston School. There, she honed her skills for discerning best-fit candidates and practices. In 2013 she relocated to Pittsburgh to work for Shady Side Academy in the President's Office, where she helped develop and hone numerous practices and policies, with an emphasis on human resources. After four years, she left Shady Side Academy to work with Eckert Seamans, where she is currently employed as the firm's Employee Relations & Inclusion Manager. She focuses her career on best practices in HR with particular focus on Diversity, Equality and Inclusion. Danielle is currently in the process of completing a CCDP-AP from Cornell University and has served in the PHRA as the chair of Learning and Professional Development Committee since 2019.
Cost:
Member
Early Bird | $55
Regular | $60
On-site | $75

Non-Member
Early Bird | $175
Regular | $185
On-site | $195
*Early bird pricing ends 8/4
**ACCD members recieve member rates, please email mcolf@pghtech.org for the code
Thank You to Our Sponsors!

Main Event Sponsor:
Supporting Sponsors:


Contact Information:
For content or logistics questions - Marie Pelloni, Director, Talent Attraction and STEM Development, mpelloni@pghtech.org
For registration questions - Megan Colf, Assistant Director of Event Management, mcolf@pghtech.org
For sponsorship questions - Ashley Steckel, Director of Business Development and Advertising, asteckel@pghtech.org
For membership questions - Shelby Mastovich, Director of Membership Services, smastovich@pghtech.org