Ready to consider creative approaches to hiring? Looking for ways to find available talent in the tech space through alternative talent streams?

This panel discussion will showcase several different organizations that are providing access to quality, skilled talent in a way that may yet be untapped by your organization.

When: Tuesday, June 13, 2023

Where:
Nova Place | Pittsburgh Technology Council
100 S. Commons, Suite 172
Pittsburgh, PA 15212

Moderator: Tarelle Irwin | Assistant Director of Talent Development and Apprenticeships, Fortyx80
Panelists:
Jennifer O'Brien | Campus Director, Tech Elevator
Crystal McFadden | Pittsburgh Program Manager, VetJobs
Kirk Holbrook | Program Director, Gizmology
Komal Sharan | Software Engineer, BCG
Gina Olmo | First Impressions Coordinator, Pittsburgh Technical College

Discussion Topics:
The "why" behind the mission of each organization

Ways to overcome a lack of access to talent in the tech space

The benefits of using creative sourcing over traditional talent pipelines

Sharing of success stories

Identifying models for talent that match with your skill set needed

Multiple ways for employers to partner
Event Agenda:
11:00 a.m. | Check-In/Registration & Networking
11:30 p.m. | Welcome & Introductions, Lunch is served
11:45 a.m. | Discussion
12:50 p.m. | Q&A
1: 00 p.m. | Networking Continues
1:30 p.m. | Adjourn
---
About the Panelists: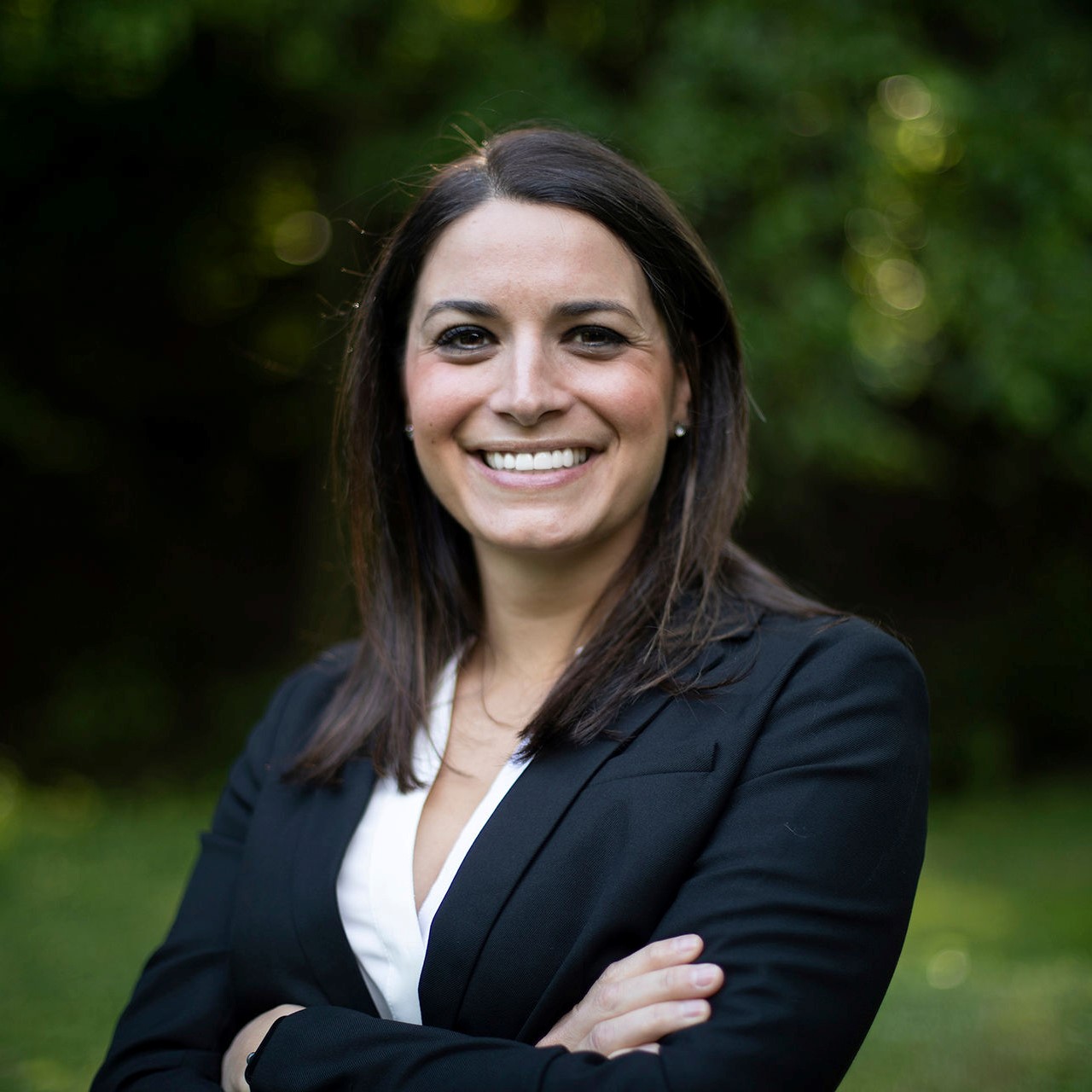 Jennifer O'Brien | Campus Director, Tech Elevator: Jennifer is the Campus Director at Tech Elevator, an intensive in-person and online education provider helping individuals and companies acquire in-demand technology skills for the modern workforce. She oversees campus operations, staff, students, and alumni. Jennifer focuses on helping to serve cohorts of individuals that are ready to change careers, upskill, or learn in-demand technology skills in order to increase their level of employment in the Pittsburgh region.
Prior to her current position, Jennifer was the Senior Director of Enrollment at The Art Institute of Pittsburgh where she oversaw teams of campus staff and students in Pittsburgh, PA; Houston, TX; and Tampa, FL. She also worked as the Director of Admissions at The Art Institute of Pittsburgh.
Jennifer holds a Master of Science (M.S.) in Organizational Leadership and a Bachelor of Arts (B.A.) in Psychology. She also has several certifications, including Certified Scrum Master (CSM), Certified Scrum Product Owner (CSPO), and Certified Practitioner in Human-Centered Design.
In her free time, Jennifer volunteers as a Speaker Curator for TEDx Pittsburgh Women and TEDx Pittsburgh. She plans and coordinates these events with an all-volunteer team, showcasing transformative and thought-provoking ideas on the local level through discussion and live speaking events.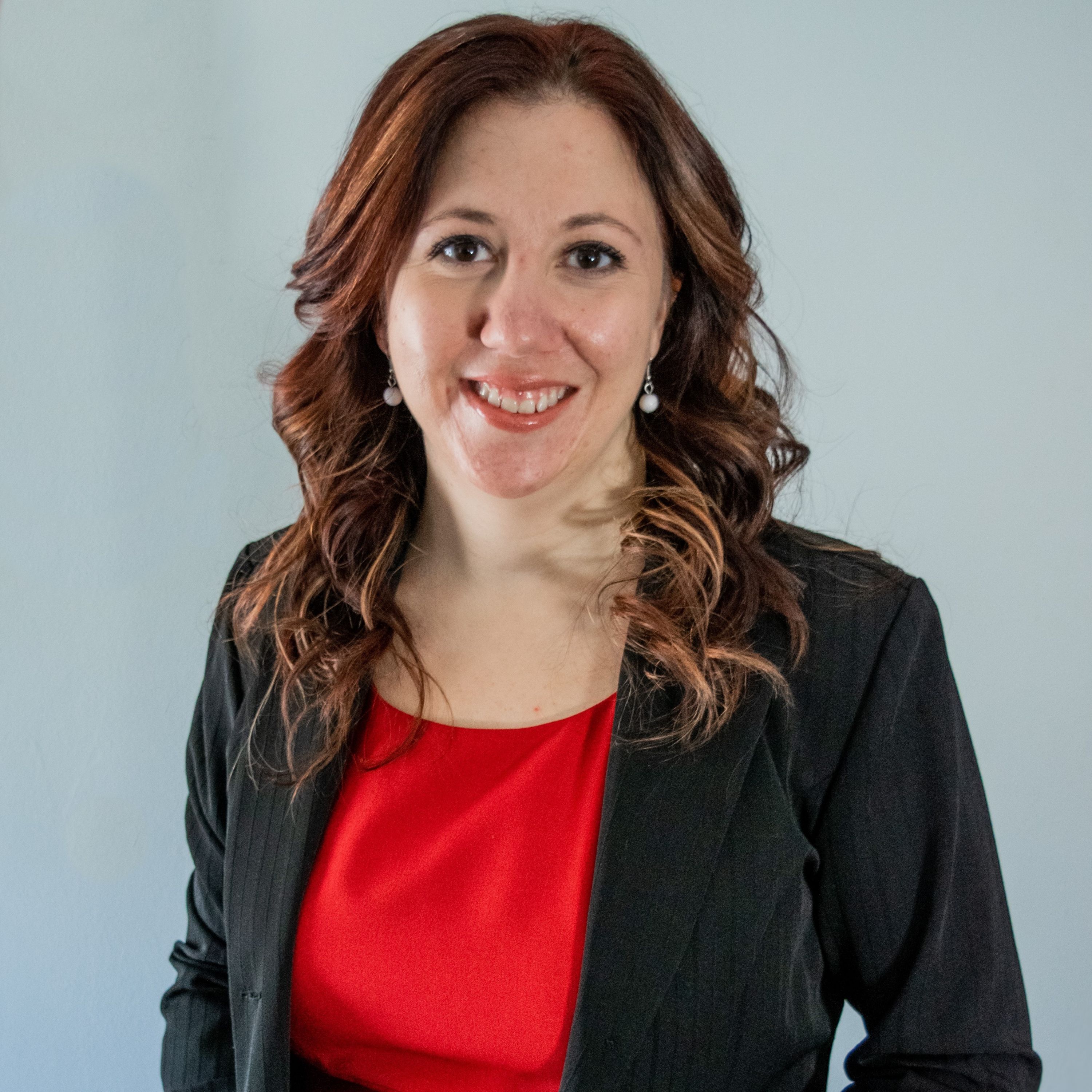 Crystal McFadden | Pittsburgh Program Manager, VetJobs: Crystal McFadden is the Pittsburgh Program Manager for Vet Jobs. She is a United States Navy Veteran, PA Army National Guard Spouse, and earned her masters degree locally from Waynesburg University. The Vet Jobs, Pittsburgh Program supports the region's veterans, guard men and women, reservists and spouses with career readiness resources, training opportunities, and promotion support while partnering with interactive employer partners invested in strengthening their team with this diverse group of opportunity seekers. Crystal oversees the efforts of our local, micro team in the western Pennsylvania region. The team serves military affiliated, growth minded individuals in their professional journey as well as employers in their search for qualified talent, desire to expand reach to veteran applicants, and efforts in enhancing internal retention of this population. The Vet Jobs, Pittsburgh Program, has celebrated over 1,000 verified placements with an average annual salary of over 60,000 since 2015, and is funded by the Heinz Endowments. Vet Jobs, as a whole, has nearly 90,000 verified hires since 2010.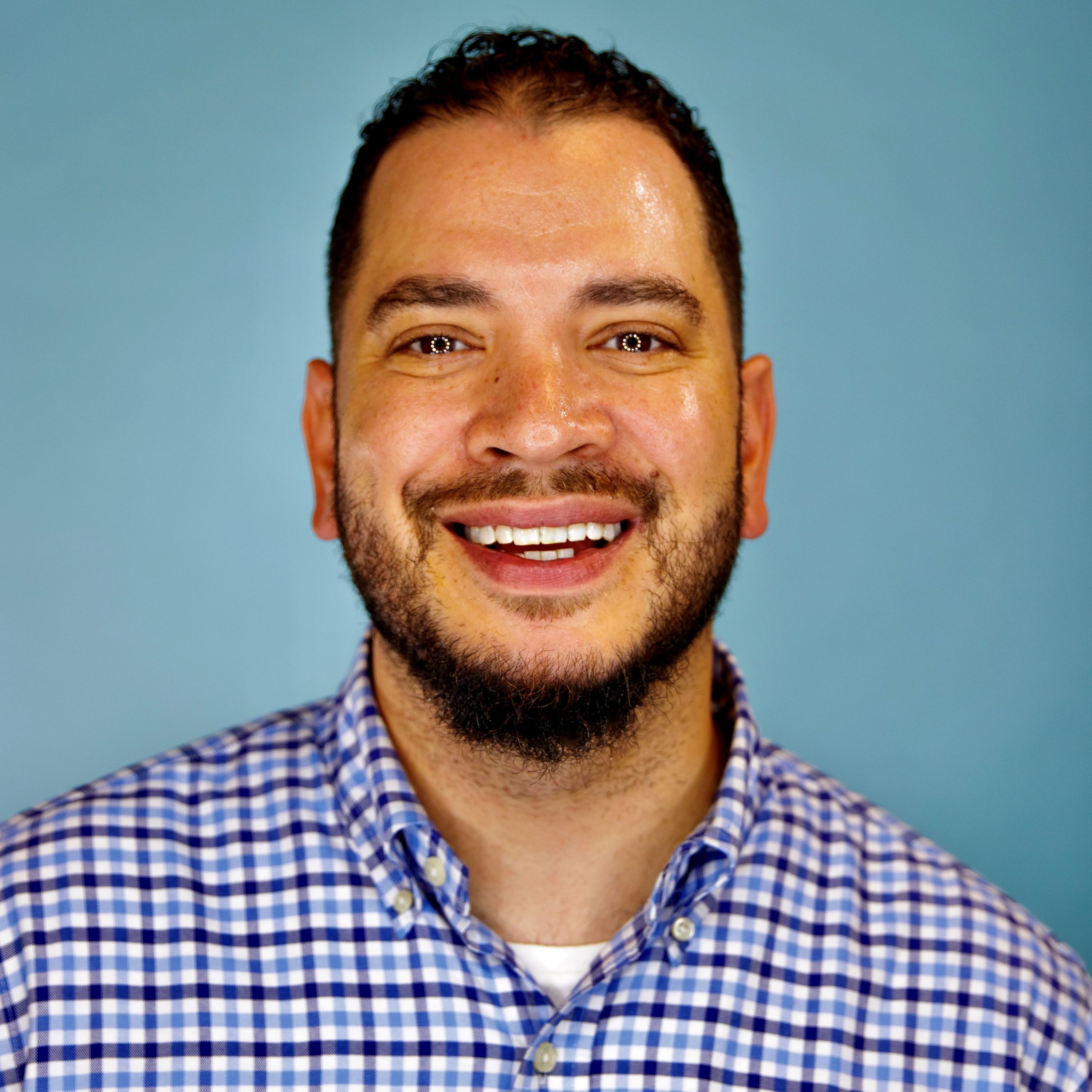 Kirk Holbrook | Program Director, Gizmology: Kirk Holbrook began his career in community service in 2001, working within inner-city after-school programs in the Hill District, Homewood and other areas of Allegheny County, where he enjoyed more than a decade in youth programming. Later, Mr. Holbrook served as an educational advocate and in state government as a district office Chief of Staff for State Representative Jake Wheatley, before moving to the University of Pittsburgh in 2018 as director of the Community Engagement Center [CEC] in the Hill District. Currently, Kirk Holbrook serves as Program Director of Gizmology, a racial equity initiative within Deeplocal's global creative technology company based in Pittsburgh, working to eliminate barriers for Pittsburgh's Black and underrepresented communities in technology. Holbrook's Gizmology program joins other racial equity projects funded by WPP, Deeplocal's parent company, across the globe, including projects in Detroit, Atlanta, London and Cape Town, South Africa.
Holbrook was appointed to the Pittsburgh Public Schools' Equity Advisory Panel in 2018, was named as one of the upcoming leaders in the field of education by Incline Magazine in 2019 and was appointed as a Remake Learning ambassador in 2022.
Holbrook believes that working together to weave a connective thread in civil society between non-profit organizations, anchor institutions and the private sector, we can develop targeted strategies, programs and initiatives to directly counteract legacies of inequity in black and brown communities locally, regionally, and across the globe. Holbrook does the work he does to ensure that every child and family has an opportunity to actualize their full potential, regardless of the zip code in which they reside.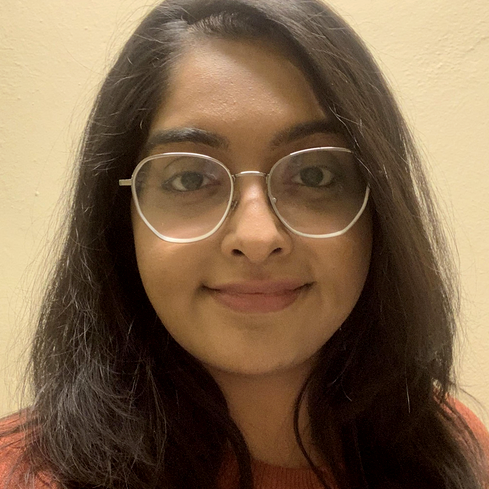 Komal Sharan | Software Engineer, BCG: I am ~6 years experienced professional with machine learning and software products. Currently working at BCG X as a software engineer working on different software and AI capabilities. I started my journey back in 2014 and started working in Robert Bosch in India for about a year and then completed my Masters in CS from UMBC with a thesis published in the international Symposium of visual computing.
Most recently worked as a contractor for Google (via Scopus IT) for optimizing a machine translation application.
Prior to Google I worked as a full-time software engineer for robotics for Berkshire Grey for about 2 years which automates warehouses using robots for big supply chain fulfillment during which I collaborated with computer vision scientists.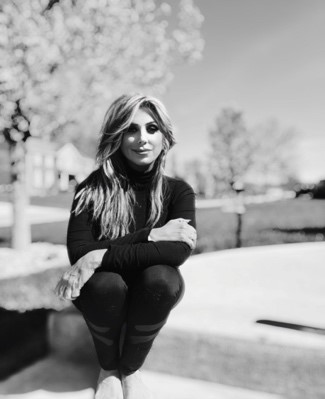 Gina Olmo | First Impressions Coordinator, Pittsburgh Technical College: Gina Iannone-Olmo has worked in the higher-education industry for nearly 30 years. Beginning her career as an Instructor at Bradford School in 1996, Gina was later promoted to Program Director of the Merchandising Management Program. As the program director, she worked creating program curriculum, networking in the Pittsburgh area to create internship positions for her students. She also worked with the state of Pennsylvania's Education Department to help accredit school's that wanted to offer associate degree programs. Gina was asked to create an 8-week course to help with school wide retention. Her motivation course proved to be successful, retention rates increased by 30% after students completed her course.
After 22 years at the same institution, Bradford had closed their doors, and it was time for Gina to take the next step in her career. She was hired by the Pittsburgh Technical College as a Career Development Specialist, where she cultivated professional relationships with teachers and then prepared presentations for their classes. Gina's presentations shared information about opportunities that a Technical/Trade College offered. Included in her presentation was an offering that would apply to all student's, regardless of their plans post high school. In a short period of time her position changed to First Impressions Coordinator. She is still presenting to high-school classes, but her role has expanded to presenting at Chamber of Commerce meetings, Rotary events, Carnegie Science Center and many more places. She has also added creating, planning, and executing a new style of field trip for perspective students. The goal of this new style was to make the experience more immersive for the perspective student. Once given the approval, she recruits and supervises a group of current students called "student influencers," who would help her to achieve her field trip goals. This group has been instrumental in the success of Open Houses events, field trips and attending different events in the Pittsburgh area with the First Impressions team.
Gina's passion for Technical/Trade colleges has not wavered since 1996. Her mission is to educate others on the alternative choices that people have, to earn excellent wages, have less debt and create the job satisfaction they seek. The programs offered at Technical/Trade schools are high in demand, offer life-time career assistance and can be completed in less than 2 years' time. "You don't know, what you don't know, until you know it" and so she is here to tell you.
---

Cost:
Early Bird: $35 Member / $95 Non-Member
Regular: $45 / $145 Non-Member

Thank you to our sponsors!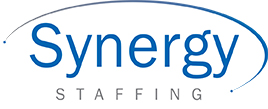 Contact Information:
For registration questions: Megan Colf, Director of Event Management, mcolf@pghtech.org
For sponsorship questions: Ashley Steckel, Director of Business Development and Advertising, asteckel@pghtech.org
For membership questions - Hannah Moran-Funwela, Membership, hfunwela@pghtech.org