Registration is Closed. Please email tbombalski@pghtech.org to attend.

Winning Talent Together: Immigration Employment Strategies for the Future
Pittsburgh companies are in competition for talent, and foreign talent is a large piece of that, especially when it comes to STEM talent. By attracting and retaining foreign nationals, Pittsburgh companies are becoming more diverse and inclusive. Join in with a panel of experts working in the global immigration law and mobility field as they break down how employers can navigate immigration policies and procedures, particularly due to the employment sponsorship process. The goal of this discussion is to speak to companies in our region looking to attract and retain foreign STEM talent.
Panel Discussion/Questions:
-In your experience with your work with and within companies, why do Pittsburgh companies seek to attract and retain foreign talent?
-Can you set the stage and define for all of us and the audience the basic employment sponsorship process?
-What advice do you have for companies regarding key pieces to include in their hiring policies and procedures looking to retain their foreign talent?
-How can you build an immigration-friendly brand for your company to support foreign job seekers and students?
-What are your predictions about future changes surrounding business visa sponsorship?
When: September 8, 2021 | 11:30AM to 1:30PM
Where: In-Person @ the Pittsburgh Technology Council - 100 S. Commons, Suite 172, Pittsburgh, PA 15212*
*Parking: Enter Gate 4 on S. Commons. Please park near the Central Elevator bank. From that Central Elevator, we're located on the Plaza (P) level, outside next to Federal Galley restaurant (we are not inside the mall/we're off the outside Plaza).
Important Safety Requirement
To help prevent the potential serious health outcomes associated with COVID-19 and its variants, beginning August 30, 2021, the Pittsburgh Technology Council will require masks at all indoor events. Masks will be required to enter and for the duration of the event with the exception of eating and drinking.
We are closely monitoring both state and local guidelines for events and will update these policies accordingly as changes become available.
---
Panelists:
- Aliza Zaidi-Haider, Immigration and Global Mobility Advisor at Duolingo
Aliza brings a background in guiding employers on the development and management of highly-scalable global immigration and mobility policies and programs, including immigrant and non-immigrant visa processing, taxation, and relocation. She is a passionate advocate of equity, diversity, and inclusion in the workplace with experience in Immigration Policy and Program Design and working with MNCs, tech start-ups, and non-profit organizations.
- Chris Thorn, Chair Immigration Practice, Buchanan Ingersoll & Rooney PC
For more than 16 years, Chris has been helping companies win the race to attract and retain top global talent by guiding them through complex and ever-changing U.S. immigration processes. Chris recognizes that every company's immigration needs are unique and he immerses himself in his clients' business, their operations and culture. He works closely to understand how immigration fits within his clients' overall business strategy and to learn more about the immigration challenges they face. Once he has a clear understanding of a clients' goals and needs, he is able to provide a customized, streamlined and cost-effective immigration solution that leverages best-in-class technology – an important aspect in today's interconnected world.
- Ellen Freeman, Immigration Attorney and Advocate, Ellen Freeman Immigration Law Group
Ellen Freeman is one of the most respected and accomplished attorneys specializing in corporate employee-based immigration practicing today. She has just been awarded "Lawyer Of The Year" honors for the state of Pennsylvania, by Best Lawyers, the peer-reviewed source for the best legal talent worldwide. With over 20 years of experience, Ellen owes her numerous achievements to her passion for her profession, thirst for knowledge and taking great care of her clients. Ellen also provides a unique perspective having arrived to this country as an immigrant herself.
Moderator: Lindsay Pelz Luciano, Career Consultant in CMU's Career & Professional Development Center
Lindsay Luciano is a Career Consultant in the Career & Professional Development Center at Carnegie Mellon University. She coaches and advises graduate students in CMU's College of Engineering. Prior to her role at the Career Center, Lindsay worked as a Foreign Student & Scholar Advisor in CMU's Office of International Education. She advised undergraduates, graduate students, and visiting scholars in F-1 and J-1 immigration statuses. Lindsay has also worked as an assistant director for study abroad in the Office of International Programs at Loyola University Maryland, and as a student services administrator for the Political Science department at Stanford University. Her 15 years of advising experience have given her a global perspective on education and valuable insight on the undergraduate, graduate, and foreign student experience in the U.S. She earned her Bachelor of Arts in Spanish from the Pennsylvania State University and her Master of Arts in Liberal Studies from Loyola University Maryland.
She finds working with students to be very rewarding. Lindsay is a Fulbright alumna to Korea and lived in Cheongju for a year teaching English. In addition to travelling around Korea she has also visited Japan, Spain, Italy, the United Kingdom, New Zealand, and Rwanda. A Pittsburgh native, Lindsay enjoys eating pierogis and exploring the unique neighborhoods around the city. She loves cheering on her favorite ice hockey team with her husband and two children. Go Pens!
Agenda:
11:30 a.m.-12:00 p.m. Check-In/Registration & Networking
12:00 p.m. Welcome & Introductions, Lunch is served
12:15 p.m. Panel Discussion
1:00 p.m. Q&A
1:15 p.m. Networking Continues
1:30 p.m. Adjourn

Cost:
Early Bird: $55 Member & ACCD* Member/ $175 Non-Member (Until August 13th)
Regular: $60 Member & ACCD* Member/ $185 Non-Member (After August 13th)
Late/On-Site: $75 Member & ACCD* Member/ $195 Non-Member (After September 7th)
*For ACCD Code, please email tbombalski@pghtech.org.
Thank you to our Sponsors!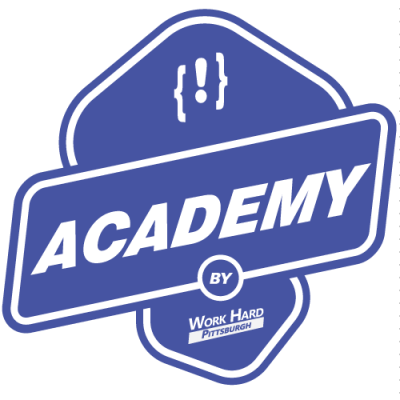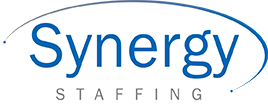 Contact Information:

For content or logistics questions - Program Director: Marie Pelloni, Director of Talent Attraction and STEM Development, mpelloni@pghtech.org
For registration questions - Taylor Bombalski, Director, Event Planning & Special Programs, tbombalski@pghtech.org
For sponsorship questions - Ashley Steckel, Director of Business Development and Advertising, asteckel@pghtech.org
For membership questions - Ryan Gent, Membership Director, rgent@pghtech.org