This special Winning Talent Together brings in team members from the National Center for Women in Information Technology (NCWIT) and is specifically for technical workplaces. ICY explores why diversity matters to innovation, how implicit biases play out in technical work cultures, and what specific actions leaders and individual contributors can take to create more inclusive technical cultures.
This workshop helps participants become inclusive leaders through development of shared, research- based understanding and common language for addressing subtle everyday biases and institutional barriers. Participants will learn actionable ways to support inclusive culture construction through personal and systemic change.
Speakers: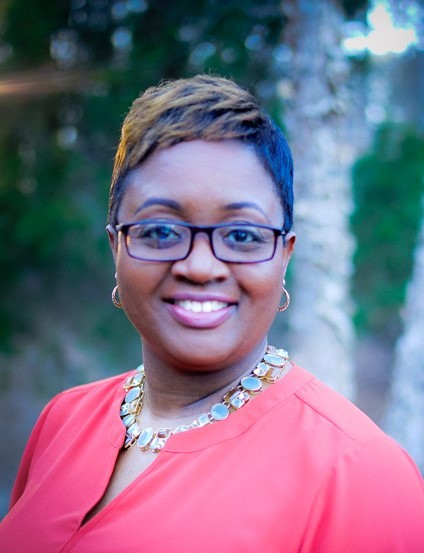 Dr. Andrea Bowens-Jones, Corporate Initiatives Director, NCWIT
Dr. Andrea Bowens-Jones, a polymer chemist by training, is a former Procter & Gamble (P&G) R&D Section Head (Director). She has managed multi–discipline teams of scientists and engineers to drive technology, formulation, and process development for top personal care brands such as Secret, Old Spice, and Gillette. While at P&G, she developed the Resident Scholar Program (RSP), a unique job-shadowing program for minority youth interested in careers in STEM. RSP has impacted hundreds of minority students who credit their decision to pursue a STEM degree to their participation in the program.
In 2015, she launched IDG Vision, which stands for Inspire-Develop-Grow, a boutique training and development firm focused on disrupting the systems that inhibit personal growth. Specializing in leadership, communication, and teamwork, Dr. Andrea provides 1-on-1 coaching, mastermind groups, and workshop facilitation. Dr. Andrea continues to impact diversity in the workplace by serving as the Director of Corporate Initiatives at the National Center for Women & IT (NCWIT).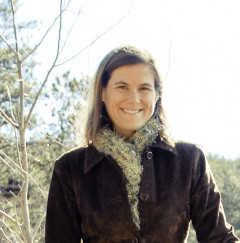 Stephanie Weber, Director of K-12 and Regional Initiatives, NCWIT
Stephanie Weber is responsible for the development and implementation of strategic programs and initiatives that NCWIT, its members, and its national partners will use to build and sustain regional capacity. This position leads the efforts of multiple NCWIT program teams within the K-12 space and works with key regional stakeholders to create collaborative programs in strategic areas across the US. Before coming to NCWIT, Stephanie was a public education teacher in the state of Colorado where she taught science, health, and physical education. Stephanie also worked extensively on STEM curriculum development for many private and public organizations.
The session will explore:
Why diversity matters for innovation. Research ties diversity to innovation and other positive business outcomes, but "add diversity and stir" doesn't work--we need to build inclusive cultures.

Why the problem persists. Societal biases show up in technical cultures in many ways and create unintended barriers. "Check-box solutions," fix-the-person approaches, and preoccupation with faulty metrics have impeded past DEI efforts, but meaningful change is possible.

How underrepresented technologists are affected. From extra work and increased scrutiny to missed promotions and isolation, unchecked subtle biases can have major adverse impacts on individuals and companies.

How to create technical cultures where all employees thrive and innovation is enhanced. Small changes can produce big improvements when approached strategically. NCWIT's Systemic Change Model can help you identify effective strategies for recognizing and rooting out bias in systems and everyday interactions.

About NCWIT:
The National Center for Women & Information Technology (NCWIT) is a non-profit community of more than 1,500 universities, companies, non-profits, and government organizations nationwide working to increase the influential and meaningful participation of girls and women—at the intersections of race, ethnicity, class, age, sexual orientation, and disability status—in the field of computing, particularly in terms of innovation and development. NCWIT equips change leaders with resources for taking action in recruiting, retaining, and advancing women from K-12 and higher education through industry and entrepreneurial careers. Find out more at www.ncwit.org.

When: October 5, 2023

Where:
Pittsburgh Technology Council at Nova Place

Event Agenda:
11:00 AM | Check-In/Registration & Networking
11:20 AM | Welcome & Introductions, Lunch is served
11:40 AM | Inclusion, Culture, and You Discussion
1:10 PM | Q & A
1:30 PM | Networking
Here is your Chance to Connect with the NCWIT Team:
After developing your diversity toolkit with the Pittsburgh Technology Council, stop by the RedChair #SitWithMe event held from 5:30-8:30 pm October 5th. This event will offer an opportunity to make new friends and reconnect! Learn to think strategically about your career with a program from chess master, Ashley Lynn Priore from Queen's Gambit. Crack the Code to Nurturing Well-being, Banishing Burnout, and Thriving as Superwomen with Neysha Arcely. Then bathe in sound with Karyna Karen Yoga & Cycling.
Find more information on the event and register through the following link.