Please email Lisa Lawrence at llawrence@pghtech.org to register for this event! We look forward to "seeing" you on SCHED!

Pittsburgh Technology Council and CGI Present:
2021 Beyond Big Data: AI/ML Virtual Summit

About Event | Speakers and Panelists | Tech Showcase and Networking | Registration and Event Platform | Agenda | Sponsors
Full agenda announced! Virtual Event Bags are open! Register now!
About Event
Data Analytics, Artificial Intelligence, and Machine Learning are empowering businesses, solving tough challenges, and have the potential to make life easier and more productive for us all.

C-level executives in a variety of industries are using these technologies to make better business decisions and to serve their customers better and more efficiently. However, navigating through the hype and the magnitude of data may be a challenge.

Now in its 6th iteration, Beyond Big Data: AI/ML Summit is a unique opportunity for managers on every level to learn more about the opportunities of these technologies while connecting with others in the industry. With a focus on trends and best practices, the event aims to explore strategies, best practices and technologies surrounding data analysis, artificial intelligence and machine learning while keeping in mind the implications of regulations, privacy, data protection, and ethics that govern this field.

The multi-day event will feature keynote speakers, technical talks, and several panel discussions. This program is designed to enrich, enlighten and entertain.
When: March 22-25, 2021 | 9:00AM - 12:00PM Daily
Where: Virtual
---
Speakers and Panelists (All speakers are subject to change)

Keynotes Speakers
Tuesday, March 23 | Badel Mbanga, SVP, Data Science and Francois Herlant, VP, Business Analytics & Data Science - PNC: Building the AI-Powered Bank: Leveraging Advanced Analytics to Transform the Business of Banking Make sure to attend the PNC presentation live. It will not be recorded.
Thursday, March 25 | Dr. Peter Angeline, PhD, Strategic Futurist, The Hershey Company
Panel Discussions
Monday, March 22 | Panel Discussion: Better Healthcare Through Advanced Technologies
This panel discussion will focus on how AI/ML and data analytics are transforming the way that we do healthcare. As COVID continues to the impact our world, these technologies not only help to keep us safe, but increase efficiency and prevent human error. This panel will dive into the innovative ways that healthcare technology is solving today's problems and what we learned during the pandemic will impact the future.
Panelists:
- Michael Coen, Chief Technology Officer, TeleTracking Technologies
- Dr. Oscar Marroquin, MD, Chief Healthcare Data and Analytics Officer, UPMC
- Jessica Gibson, CEO, Ariel Precision Medicine
- Roni Rosenfeld, Professor and Head, Machine Learning Department, School of Computer Science, Carnegie Mellon University & DELPHI Research Group (COVIDcast)
Moderated by: Zariel Johnson, PhD, Program Manager – Technical, UPMC Enterprises (Representing Pittsburgh Health Data Alliance)
Wednesday, March 24 | Panel Discussion: AI Empowering Cities and Infrastructure
As we have seen technology integration accelerate at lighting speed this year, the world continues to change and adapt to the new normal. What is the future for our cities and places of work? This panel will discuss next generation AI/ML solutions on AI/ML that will change our cities and opportunities for cross-collaboration in this decade and beyond.
Panelists:
- Patricia Gruver, Research, Innovation and Trade Attaché at Quebec Government Office in Boston
- Frederic Laurin, Director of Partnerships and Corporate Affairs at MILA
- Aaron Morris, Co-Founder & CEO, Allvision.io
- Courtney Ehrlichman, Head of Strategy & Policy, Panasonic Smart Mobility Office
Moderated by Florin A. Filip, Consulting Expert and Director of Montreal CGI Innovation Center, CGI
Thursday, March 25 | Panel Discussion: Real vs. Hype – Data and AI/ML Experts Weigh In
How sophisticated is the use of machine learning and artificial intelligence in our businesses? There are many commercialized technologies with great potential, but how widespread is their use and where do the challenges and opportunities remain? As our world has changed so much in the last year, this panel will examine what leaders face as they implement AI/ML tools into their businesses and how their strategies have adapted because of the pandemic.
Panelists:
- Davor Brkovich, Chief Information Officer, Matthews International Corporation
- Ujwal Chejerla, Head of AI/ML COE, PPG
- Tim Derrico, Vice President Enterprise Data Analytics, FedEx Ground
- Gretchen Jezerc, SVP Marketing, First Insight, Inc.
- Ivan Tucker, Data Science Unite, Fluor Marine Propulsion, LLC - Naval Nuclear Laboratory
Moderated by Steven Pressland, Senior Product Manager - Augmented Analytics, Qlik

Technical Speakers

Technical Keynote with CGI: Sundeep Tangirala, Director Consulting Expert and Bharath Gangula, Director Consulting Delivery, CGI
Pathway to Building Systems of Intelligence
• Tomer Borenstein, Chief Technology Officer, BlastPoint - Demystifying Machine Learning for Business: How to Build+Sell Your A.I. Tool as a Practical Solution Every Company Needs
• Chung Yan Shih, Senior Strategic Data Scientist, Technical Fellow, Leidos and NETL - Science-based Approaches to Support Explainable and Trustworthy AI/ML
• Miguel Dickson, Head of Data & AI RoadBotics - RoadWay: A Case Study of Machine Learning in a Product Context
• Tom Doyle, Founder & CEO, Aspinity - Analog Machine Learning: Reduce Big Data at the Source
• Nate Good, Chief Technology Officer, Idelic - Bringing Drivers Home Safe—With AI Technology
• Kent Graziano, Chief Technical Evangelist, Snowflake - Rise of the Data Cloud
• Katherine Kopp & Brad Price, Data Administrator & Assistant Professor, West Virginia University - Predicting Pandemic PPE Needs in West Virginia
• Bruno Kurtic, Founding VP of Product Mgmt. & Strategy, Sumo Logic - Redefining Business Intelligence for Real-time Businesses
• Alexandria Johnson, Workplace Solutions Analyst, Vibrant Pittsburgh - Vibrant Index Diagnostic Tool
• Marie-France Laurin, Director of Business Development, Stantec GenerationAV - Preparing for Autonomous Vehicle Technology
• Mariss Mednis, VP, Content Product & Technology, Media Analytics, Nielsen - Using AI/ML to Predict Future Audiences
• Emily Mercurio, CEO, CivicMapper - Big Climate Data: Enabling 20 years of Rainfall Measurements to Empower Community Resiliency
• Peter Meulbroek, Managing Partner and Head of DevOps/Cloud Solutions, Risk Focus - Big Data in the Cloud
• Tyler Norris, Senior Data Scientist, Bounteous - Adding ML Capabilities to Your Marketing Tech Stack Without Getting Lost in the Black Box
• Brian Sampsel, VP of AI and Automation, Covail - Top 10 ways to fail at Analytics and Machine Learning
• Audra Ziegenfuss, Director, New Product Development and Portfolio Management, SAE International, Eric Nyberg, Ph.D., Cognistx Co-Founder and Chief Data Scientist; Director of Master of Computational Data Science Program; Professor, Carnegie Mellon University School of Computer Science - A Machine Learning Approach to Engineering Specification Digitization
• Brad Engler & Robin Stringer, Customer Engineers, Google - MLOPS - Moving AI/ML to production
• Vishakh Viswanathan, Senior Business Consultant, SDLC Partners, L.P. - When do you integrate AI into your automation?
• Thomas Voigt, CEO & President, KareWheel, LLC - What Can Your Finger Tell About Your Health?
• Chris Harrison, CTO and Co-Founder, Queexo - ML and Sensing at the Edge
• Dr. Douglas Matty, SES, Director, Army Artificial Intelligence Capabilities, Army Artificial Intelligence Task Force, Lieutenant Colonel Isaac Faber, Ph.D., Chief Data Scientist, Army Artificial Intelligence Task Force, Greg Ganger, Jatras Professor of ECE; PDL Director, Carnegie Mellon University, Alexander Heit, Vice President - Partnerships & Strategy, VISIMO - Discussion: How Do You Grow AI…It Takes a Village
---
Technology Showcase and Networking Opportunities
Each day of the program features
• Virtual Event Bags to learn more about event supporters
• Ample time to join our event sponsors to learn about how their technology solutions may take your company to the next level.
• Zoom networking rooms to meet other attendees
---
Registration and Event Platform
We will be utilizing www.sched.com for our event platform. Once you register for Beyond Big Data, you will be invited to set up an account on Sched. There, you will be able to create a custom agenda.
Cost:
FREE | PTC Members*
$325 | Non Members
*Free for undergrad students and graduate students of member universities

Agenda: (subject to change)
Please visit https://2021beyondbigdata.sched.com/ for the complete agenda.

Thank You to Our Sponsors!
Virtual Event Bags are open! Our sponsors are offering valuable information and prizes on our Virtual Event Bag Platform!
Presenting Sponsor: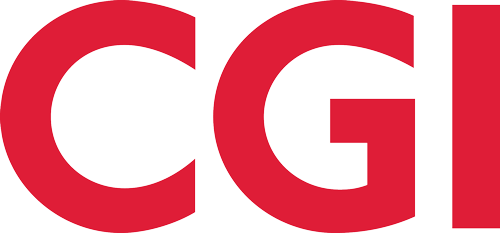 Keynote Sponsor:




Panel Sponsors:





Supporting Sponsors:






Contact Information:
For content or logistics questions - Program Director: Monica Takacs, Sr. Director for Industry Networks, mtakacs@pghtech.org
For registration questions - Taylor Bombalski, Director, Event Planning & Special Programs, tbombalski@pghtech.org
For sponsorship questions - Ashley Steckel, Director of Business Development and Advertising, asteckel@pghtech.org
For membership questions - Ryan Gent, Membership Director, rgent@pghtech.org