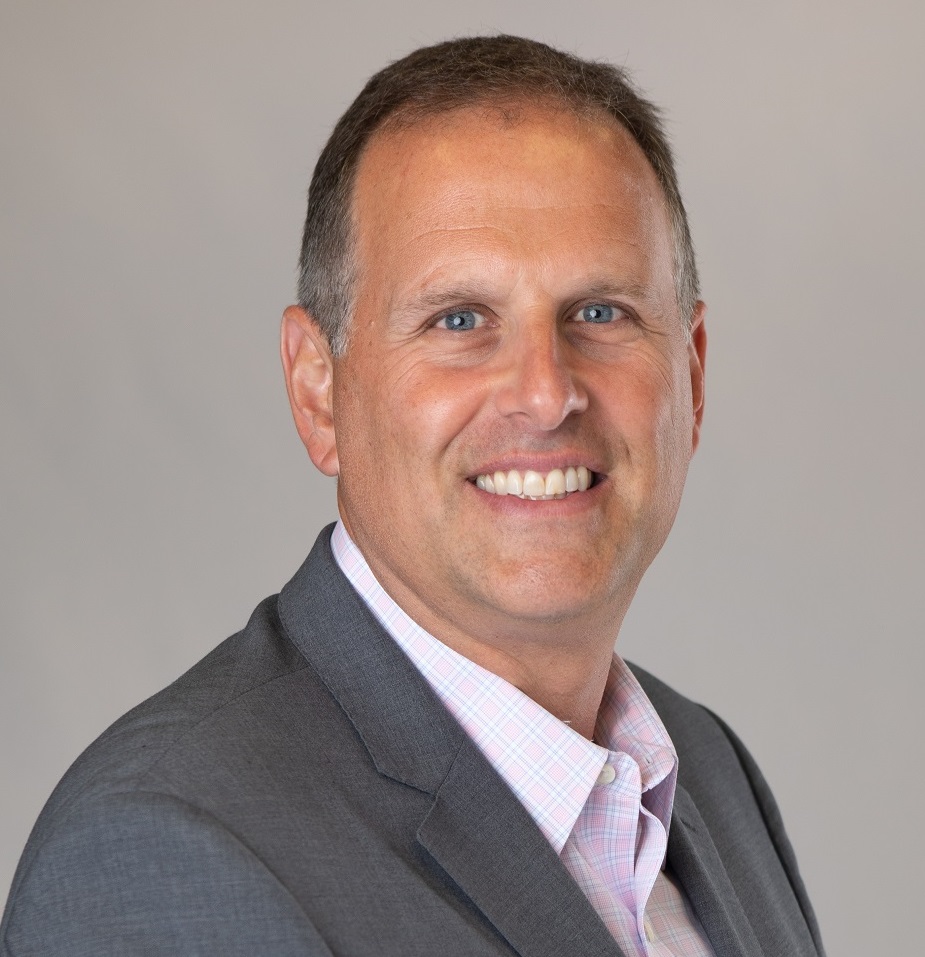 The fifth generation (5G) wireless standard is having a massive impact on digital communications, changing what is possible and the experience of virtually every worker.
The number of potential new solutions is far beyond what was made possible by prior generations. The effects of 5G make it imperative that every organization build a documented and cohesive planning framework to ensure that they can maximize the potential.
Use cases for 5G are vast but we find they fall into three broad categories: enhanced mobile broadband, massive IoT and critical IoT. Each category is characterized by specific technical capabilities that help determine the types of deployments they will be able to support. Leveraging 5G early and effectively will be essential to stay competitive. Businesses must start now to understand these categories and begin to build their planning framework. At T-Mobile, we are excited to kick-off this four-part editorial series to review and explain the vast business potential of 5G.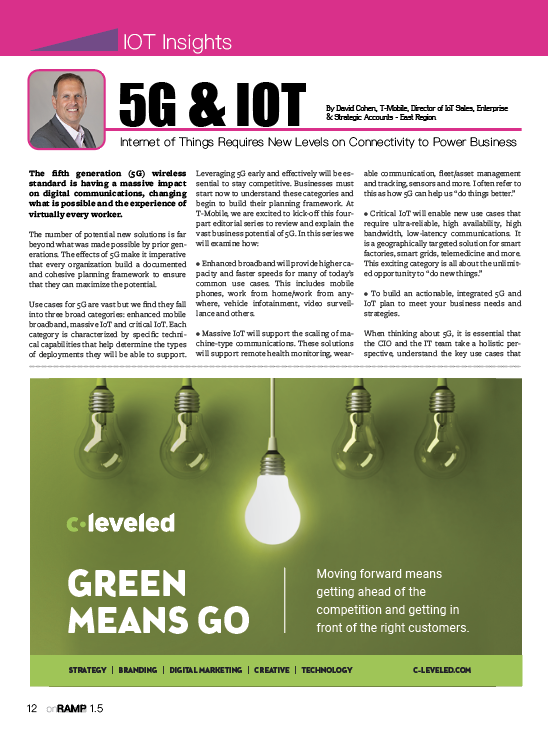 In this series we will examine how:
Enhanced broadband will provide higher capacity and faster speeds for many of today's common use cases. This includes mobile phones, work from home/work from anywhere, vehicle infotainment, video surveillance and others.
Massive IoT will support the scaling of machine-type communications. These solutions will support remote health monitoring, wearable communication, fleet/asset management and tracking, sensors and more. I often refer to this as how 5G can help us "do things better."
Critical IoT will enable new use cases that require ultra-reliable, high availability, high bandwidth, low-latency communications. It is a geographically targeted solution for smart factories, smart grids, telemedicine and more. This exciting category is all about the unlimited opportunity to "do new things."
To build an actionable, integrated 5G and IoT plan to meet your business needs and strategies.
When thinking about 5G, it is essential that the CIO and the IT team take a holistic perspective, understand the key use cases that will be important to their business, and build a plan for deploying 5G.
Having an integrated approach to 5G will optimize efficiency and shorten the time to solution. It might also be wise to choose a primary carrier that is leveraging multiple radio bands (low, mid-band, millimeter-wave) to make 5G available today to ensure there are no delays as new digital solutions and devices are rolled out.
Let's start off by exploring the basics of 5G/enhanced broadband.
The enhanced mobile broadband category is where current deployments are focused and offers the most immediate benefits for customers. Although not as flashy as other use cases, the cumulative benefits of 5G enhanced broadband are quite compelling and will solve many problems organizations currently face.
5G/enhanced broadband opens the door for apps that require fast upload and download speeds, including some that never could have been introduced with 4G LTE. We're especially seeing this improve platforms for digital workspaces, interactive signage, remote workforce, and traditional wireless WAN.
Faster throughput will make video applications more attractive. There is also better support for mobile work, including fast file uploads and downloads. 5G is also supporting initial augmented reality, allowing business to use them more broadly. Analytics apps and services being used outside the office will also benefit. For firms that use pop-up kiosks or offices, emerging networks are positioned to provide the performance necessary to make them usable.
Enhanced mobile broadband 5G using low-band spectrum is available now. However, geographic availability and the speed of the services vary greatly by carrier.
It is important to assess which carriers have broad and dependable 5G coverage and bandwidth available now, and which are still building out their network. Don't be fooled by recent C-band auction acquisitions as much of that spectrum won't be available to support 5G for a few years still.
For many IT teams, 5G will provide an important option for mobile/virtual/remote work where other network options are unavailable or less secure. IT will also use enhanced mobile broadband for applications that will need video or other dense data types. For IT teams deploying virtual desktop or digital workspaces, this network option will be useful where no wired/Wi-Fi options are available since it will provide the necessary performance for these technologies. In the next installment, I will discuss how 5G and IoT can help businesses improve operations, processes and products.
Capable device required; coverage not available in some areas. While 5G access won't require a certain plan or feature, some uses/services might. See Coverage details, Terms and Conditions, and Open Internet information for network management details (like video optimization) at T-Mobile.com.