The Pittsburgh Technology Council honored the Pittsburgh region's most influential women at the 2021 ATHENA Awards Program of Greater Pittsburgh event on September 10, 2021.
Two recognitions are presented at its annual luncheon: the traditional ATHENA Award—which since 1990 has celebrated women who demonstrate excellence in their profession, contribute to their community, and mentor others—and the ATHENA Young Professional Award—created in 2011 to highlight a woman age 35 or younger who dedicates her time and talent to helping other women and girls to thrive.
The ATHENA Awards event in Pittsburgh is one of the largest annual gatherings among the hundreds of ATHENA International events presented around the world.
This year's event drew more than 400 participants to celebrate the accomplishments of both recipients and finalists.
Award Recipient: Kristin Wells
Partner, Reed Smith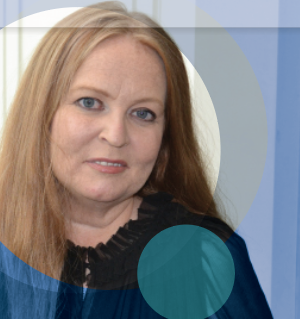 A member of the Reed Smith Global Corporate Group, Kristin Wells is head of Reed Smith's Global Sports Practice and former head of the U.S. Corporate Securities Group. A native of Pittsburgh, she earned her B.A., M.B.A. and J.D. from the University of Pittsburgh. She is recognized as a consummate team builder and leader for her skill in assembling diverse teams of attorneys to assist clients with deals and on a wide variety of complex legal matters. Wells is a trusted, go-to legal advisor for many high-profile firm clients in the sports, manufacturing, automotive, retail and life sciences sectors, including the Lemieux Group and the Pittsburgh Penguins, Dick's Sporting Goods, SKF and Volvo Cars USA.
Her dealmaking skill has garnered recognition by Chambers USA, Acritas Stars as a standout lawyer, and has led to numerous accolades, including The Legal Intelligencer's Professional Excellence Award as one of Pennsylvania's Most Effective Dealmakers in 2020, Global M&A Networks "Top US Women Dealmakers" in 2020, and the IFLR1000.
Throughout her career, Wells has been sought out as a mentor by young attorneys and devotes countless hours each year to guide young women and college students as they pursue college degrees and achieve their professional goals. She has mentored more than 20 women attorneys, with many going on to partnership or to become General Counsels and C-suite executives at leading national companies.
She also mentors minority law students through the Legal Council on Legal Diversity and non-lawyers through the 30 Percent Club, a global campaign led by Chairs and CEOs who are taking action to increase gender diversity at board and senior management levels in corporations worldwide.
A firm believer in giving back, Wells donates countless hours each year to community service programs that have positively impacted the lives and well-being of thousands of area women, children and families. She serves on the board of the Pittsburgh Penguins Foundation and has volunteered with various foundation programs, including Austin's Playrooms, Austin's Military Playrooms, the Lemieux Sibling Center, the Lady Pens Shoebox Project and various hockey programs for underserved youth. She also serves on the Shady Side Academy Board of Trustees, the University of Pittsburgh Law Alumni Association Board of Governors, the Women's Executive Committee of the Association of Corporate Growth, and as Vice Chair of the Pittsburgh Conservancy's Spring Hat Luncheon and Picnic in the Park annual fundraiser.
Finalist: Sylvia Diez
Executive Vice President & Regional Managing Director, PNC Institutional Asset Management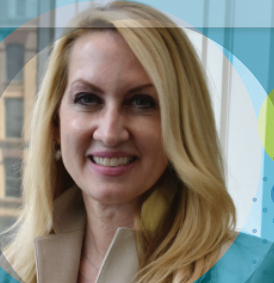 Sylvia Diez leads teams of experienced sales and investment professionals who are responsible for providing innovative and effective asset management solutions, including investment policy development and consultation, strategic asset allocation implementation and ongoing client service.
Prior to her current role, Diez was the Western Region Sales Director for PNC Private Bank. In that position, she was responsible for the sales process and the development and execution of the sales strategies for the Western Region. Before joining PNC Private Bank in March 2001 as a Relationship Manager, Diez was a Retirement Planning Specialist with CitiStreet, a member company of Citigroup. During her tenure, she served in positions of increasing responsibility from Account Executive to Regional Manager in the Anaheim, Calif., and Pittsburgh offices. She was voted by their Board of Directors to receive the Director's Trophy, which was awarded to one employee for their company contributions.
Diez graduated with a Bachelor of Science in Marketing from Robert Morris University. She completed Duquesne University's Executive Certificate in Financial Planning and is a graduate of Leadership Pittsburgh XXII. She was also a corporate team member of PNC's Grow Up Great Program. Diez is the local sponsor of PNC Women Connect EBRG, an executive sponsor for the External Connections committee and part of the AMG ForWARDAdvisory Team that recently created a program to train and retain early career women within Asset Management.
Diez is the Working Group Chair for PNC's Women's Business Development with a goal to reimagine financial education for women. She is also a member of United Way Women's Leadership Council. Sylvia was nominated by PNC and selected for participation in the 2018 C-Ahead 2018 development program for P&L corporate women, as part of the C200 organization.
Finalist: Amanda Neatrour
Director, Center for Equity and Professional Advancement & Co-Chair, Anti-Racism Task Force, Robert Morris University | Chair, Gender Equity Commission City of Pittsburgh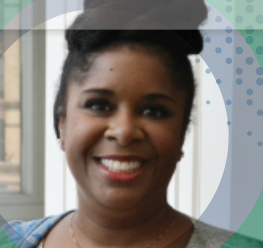 Amanda Neatrour has more than 10 years of experience as a community activist, equity professional and trainer. She has been recognized for her contributions to the arts, has held several positions in city government and in academia, and has been a member of several neighborhood commissions. The advancement of equity for all Pittsburghers has been central to her professional, personal and artistic work and activism.
In June 2021, Neatrour was hired as the first Director of the Center for Equity and Professional Advancement at Robert Morris University. Prior to this, she spent over four years working with the Women's Leadership and Mentorship Program as Program Manager and then Program Director where she managed and supported a multi-level, formal mentoring program, engaged in fund development to support special initiatives, and supported the leadership and professional development of 100 high-achieving college women students. As the center director Neatrour took the achievements of the WLMP and expanded key efforts to support additional scholarship, leadership, and professional focused programming to support students from socially marginalized communities and support efforts to make RMU a more equitable and inclusive campus.
In addition to her work to advance opportunities for women student leaders, Neatrour also serves as the Co-chair for the President's Anti-Racism Task Force at Robert Morris University. Prior to her work at RMU, Amanda held several positions with the City of Pittsburgh, including the Diversity and Inclusion Employment Coordinator in the Department of Human Resources where she coordinated recruitment efforts, inclusive workforce development strategies, updated policies and created and facilitated training to advance diversity, inclusion and equity within the city workforce. Neatrour is also a certified trainer with a client list, including corporate, government, non-profit and the higher education sectors. Her training expertise includes gender identity and expression, ADA compliance and disability awareness, customer experience, equity in the workforce and creating safer spaces. Neatrour has been invited by organizations to serve as an expert panelist on topics such as equity in the arts, leadership development, racial inequities, workforce equity and conflict resolution.
Additional community service and appointments include her participation as a member of the Lawrenceville Community Land Trust Committee, the Greater Pittsburgh Arts Council Learning and Research Committee for racial equity in arts funding. Her present work includes Demaskus Theater Collective Advisory Board and a Mayoral appointment to the Pittsburgh Gender Equity Commission for which she is the current Chair.
Finalist: Latasha Wilson-Batch
Executive Director, Best of the Batch Foundation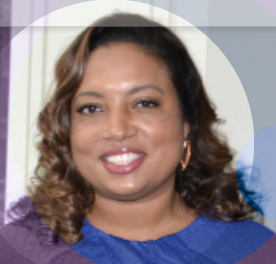 In addition to her role with the Best of the Batch Foundation, Latasha Wilson-Batch is a licensed therapist and an adjunct professor at Duquesne University who leads with a passion for education, empowering youth, mental health and service to the Pittsburgh community.
Under her leadership, she has raised more than $23 million and has grown the Best of the Batch Foundation to annually serve 3,800 boys and girls from financially challenged households and thousands of underserved families in eight counties. Her commitment to serve youth and constant presence has inspired countless young people to believe in making the impossible possible and to become the "best of the batch" in life. Currently, Wilson-Batch is managing a 33,000 sq.-ft. expansion to include a wellness center for the community, nutrition services and a state-of-the-art educational facility with coding, media and technology programming.
As a therapist, Wilson-Batch empowers diverse individuals, families and groups to accomplish mental health, wellness, education and career goals. She helps clients identify potential solutions to problems which cause emotional turmoil, helps improve communication, coping skills and strengthen self-esteem. Wilson-Batch's high standard of excellence and leadership in her career, charitable service and personal life can be observed during her service on multiple boards and has been recognized by numerous organizations throughout the last decade.
Her board service is aligned with her passion for youth and education: Strong Women Strong Girls, Women's Center and Shelter of Greater Pittsburgh, Girls on the Run, Off the Field Players' Wives Association, Women and Girls Foundation and a family advisor for The Harvard Football Players Health Study. She serves as trustee for Carlow University and The Heinz History Center. Her reach has also been felt outside of the U.S. as demonstrated by her charitable service abroad.
Wilson-Batch has been honored by YWCA's Tribute to Women Leadership Award, Pittsburgh Magazine & PUMP for 40 under 40, Girls Scouts of Southwestern Pennsylvania as the Women of Distinction, Get Involved! Woman of the Year, National Association of Women Business Owners Make the Connection Award, and is a recipient of the UPMC Center for Inclusion Champion Award.
Wilson-Batch received a B.S. in Psychology and a B.A. in Physical Education from Johnson C. Smith University, an M.S. in Human Development in Sports from the University of Tennessee and a M.S. in Professional Counseling from Carlow University. She is a graduate of Leadership Pittsburgh class XXXVI.
Finalist: Allie Quick
Chief Philanthropy Officer, Allegheny Health Network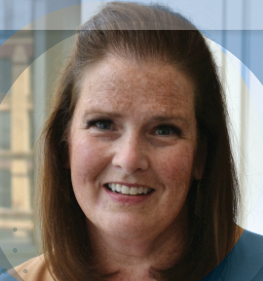 Every day, Allie Quick witnesses the power of generosity and has the privilege of connecting individual passions with organizational and community needs. With more than 25 years of experience, Quick is a development leader driven by the desire to make an impact, inspire philanthropy and lead teams who serve others while amplifying an organization's mission.
As the Chief Philanthropy Officer for Allegheny Health Network, Quick leads AHN's fundraising initiatives and philanthropic strategy, five hospital foundations and the team of "mission multipliers," who secure philanthropic gifts to support AHN's priorities and needs. Quick joined AHN in 2017 and the fundraising program has grown by tenfold, raising more than $120 million. The AHN Development team does this by building relationships, sharing stories of impact and inspiring meaningful gifts to advance AHN's mission of health and well being for all patients and members of our communities.
With more than 25 years of fundraising experience, Quick previously served as the Senior Executive Director of Principal Gifts and University Leadership Engagement at the University of Pittsburgh during Pitt's $2 Billion campaign. In that role, she worked closely with the university leadership on developing and implementing the strategies for many of the university's most generous and highest capacity donors and prospects. Prior to Pitt, she held fundraising positions at Rochester Institute of Technology and Hobart & William Smith Colleges.
Quick earned her undergraduate (B.A.) degree from Hobart & William Smith Colleges, and a graduate degree in public policy and management (M.P.P.M.) from the University of Pittsburgh. She has paused working toward her Doctor of Education (Ed.D.) in administrative and policy studies at Pitt to focus on her growing family. She has been active in the Pittsburgh nonprofit community as a volunteer and board member for more than 20 years, including organizations such as the Greater Pittsburgh Community Food Bank, Crohn's & Colitis Foundation and Blind & Vision Rehabilitation Services, and with international organizations such as the Council for Advancement and Support of Education and Association of Healthcare Philanthropy. She serves on the editorial boards of the Journal of Health Care Management and Journal of Education Advancement and Marketing, as a board member for the Johnson Institute for Responsible Leadership and the UWSWPA Women's Leadership Council, and as an adoptive and certified foster parent with Bethany Christian Services.
Young Athena Award Recipient: Sophia Fang
Head of Marketing, Honeycomb Credit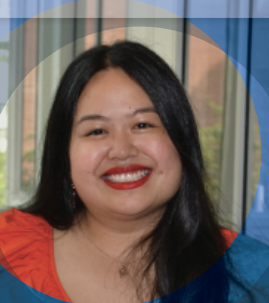 Sophia Fang is a startup marketer by trade, a creative artist by nature and a social impact creator by purpose—all toward her personal mission of creating vibrancy in her community. With a passion for empowering local entrepreneurs, makers and creators, Sophia is the Head of Marketing at Honeycomb Credit, a Board Member at Prototype PGH and a Venture For America Alumni Fellow.
As a watercolor artist, Fang blends whimsy and community joy to celebrate small businesses, immigrant placemaking and food diasporas. She has received public art commissions from the Bloomfield-Garfield Corporation, City of Pittsburgh, City of Tukwila, City of Auburn, BOOM Concepts and West Virginia University. Her artwork has also been featured by Pittsburgh City Paper, The Incline, Marketing Pittsburgh, and Awesome Pittsburgh Foundation.
Fang graduated from Pomona College in 2018, where she double majored in Economics and Digital Media Studies. In college, she ran CHIFFON ET RIBBONS, a high-fashion blog with 50,000+ followers, and was a founding member of Health Bridges, a nonprofit that helps immigrant patients with language translations at hospitals.
Young Athena Finalist: Ellie Gordon
Founder, CEO & Designer, Behaivior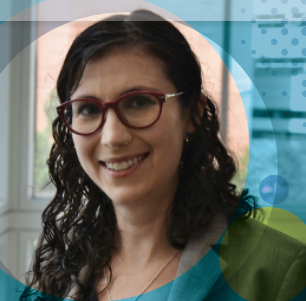 For more than 13 years, entrepreneur and designer Ellie Gordon's work has primarily focused on improving people's lives through technology, science and medicine. She has successfully created, organized, led and managed teams for everything from hackathons/codefests and other science-based startups and initiatives to community development and research projects. She spoke as part of a TEDx Pittsburgh talk as a behavioral technologist speaking about the design elements of Behaivior's technology platform.
Since founding Behaivior LLC in January 2017, she has led a growing team to win multiple prestigious competitions, grants and programs, including the Carnegie Science Award and placing top 10 in the world for both the first and second milestones of the IBM Watson AI XPRIZE competition, making it into the third round. Behaivior was also awarded funding from organizations such as Innovation Works, the National Institutes of Health through the National Institute on Drug Abuse, the National Science Foundation and Carnegie Mellon University.
Behaivior successfully brought together leaders and experts at multiple universities to collaborate in building a solution to help save and improve the lives of those struggling with opioid addiction. Recently validated through clinical research studies, Behaivior's machine learning algorithms can detect in advance that someone with opioid addiction is in a high-risk craving state allowing for provision of a life-saving, just-in-time intervention.
Gordon believes strongly in helping to empower more women to not just get into the tech sector and into STEAM fields, but to thrive there. She leads with compassion, empathy and a gentle strength. She is a pioneer in using tech, artificial intelligence and machine learning for social good. Gordon is breaking barriers while doing so and providing women of all walks of life—especially those with a non-traditional career path—with opportunities for learning and professional growth. She has worked with local universities and programs including the Center for Women and the Innovation Works Diversity Intern program to hire and train more than 20 women, over half of whom are women of color and/or members of a marginalized community. Gordon provides opportunities for women who may face barriers in their career, such as mothers or family care providers who have left the workforce for several years and are looking to return and gain skills and experience at a tech startup.
Finalist: Brenasia Ward-Caldwell
Security Analyst, Cloud Security, PNC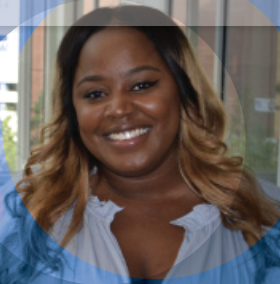 Brenasia Ward-Caldwell embodies inclusivity in her professional life as well as her personal life. A native of Baltimore, M.D., Ward-Caldwell was taught at an early age how important it is to empower and support her fellow neighbor. From her single-sex primary education to the leadership roles she took on in college, she left her hometown with the passion to find ways to support and encourage her fellow women while engraining herself in Pittsburgh's tech community.
At PNC, she serves on the leadership committee for Women Connect as a WeCAN Committee Chair and is involved in various PNC college recruitment events. While in college, she participated in a minority focused research program called the iSchool Inclusion Institute at the University of Pittsburgh. While working on her Bachelor of Science in Information Systems at the University of Maryland, Baltimore County, she started to find ways to engage her technology interest while finding ways to increase the confidence within herself.
Ward-Caldwell is a four-time attendee of theCurvyCon, a two-day event that brings plus-size brands, fashionistas, bloggers and YouTubers together to uplift and motivate one another while enjoying themselves. Through that experience, she learned the importance of inspiring women through encouragement and empowerment. This aspect of leading trickled into how she can aid her fellow women in technology to build that same confidence within themselves. She shares her experiences, motivation and thoughts on confidence-building as a young, black woman in tech through her social media channels.
Through her attendance at events like theCurvyCon, Ward-Caldwell's passion translated into her involvement in the annual SheInnovates Hackathon hosted at the University of Pittsburgh where she serves as a mentor. Additionally, she annually attends the Tech 50 Awards as well as a host of other events hosted by the Pittsburgh Technology Council. Her involvement in conferences like the Grace Hopper Celebration of Women in Computing ties her interest both in her professional and personal life together as these events are centered around the empowerment of women.
It is important to Ward-Caldwell to show that, as a mentor and a woman of color, you can be a technology professional while being diverse in interests, well-traveled and fashionably chic. She especially enjoys sharing this message to young girls who are budding in the STEM field while also continuing to build herself professionally.