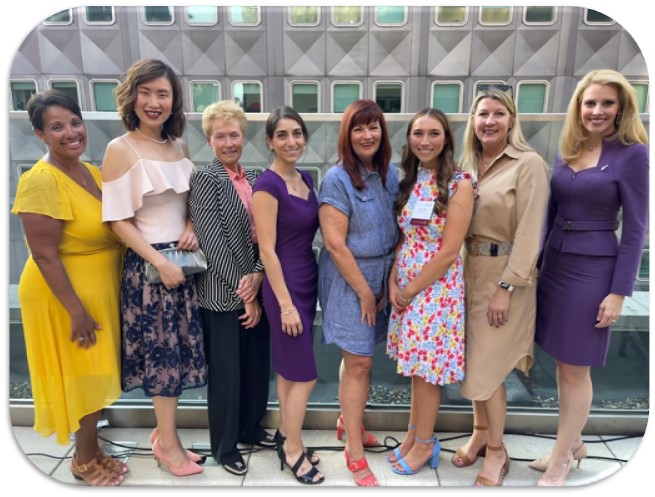 The Pittsburgh Technology Council honored the Pittsburgh region's most influential women at the 2023 ATHENA Awards Program of Greater Pittsburgh event on September 8, 2023.
Two recognitions are presented at its annual luncheon: the traditional ATHENA Award—which since 1990 has celebrated women who demonstrate excellence in their profession, contribute to their community, and mentor others—and the ATHENA Young Professional Award—created in 2011 to highlight a woman age 35 or younger who dedicates her time and talent to helping other women and girls to thrive.
The ATHENA Awards event in Pittsburgh is one of the largest annual gatherings among the hundreds of ATHENA International events presented around the world.
This year's event drew more than 400 participants to celebrate the accomplishments of both recipients and finalists.
ATHENA Award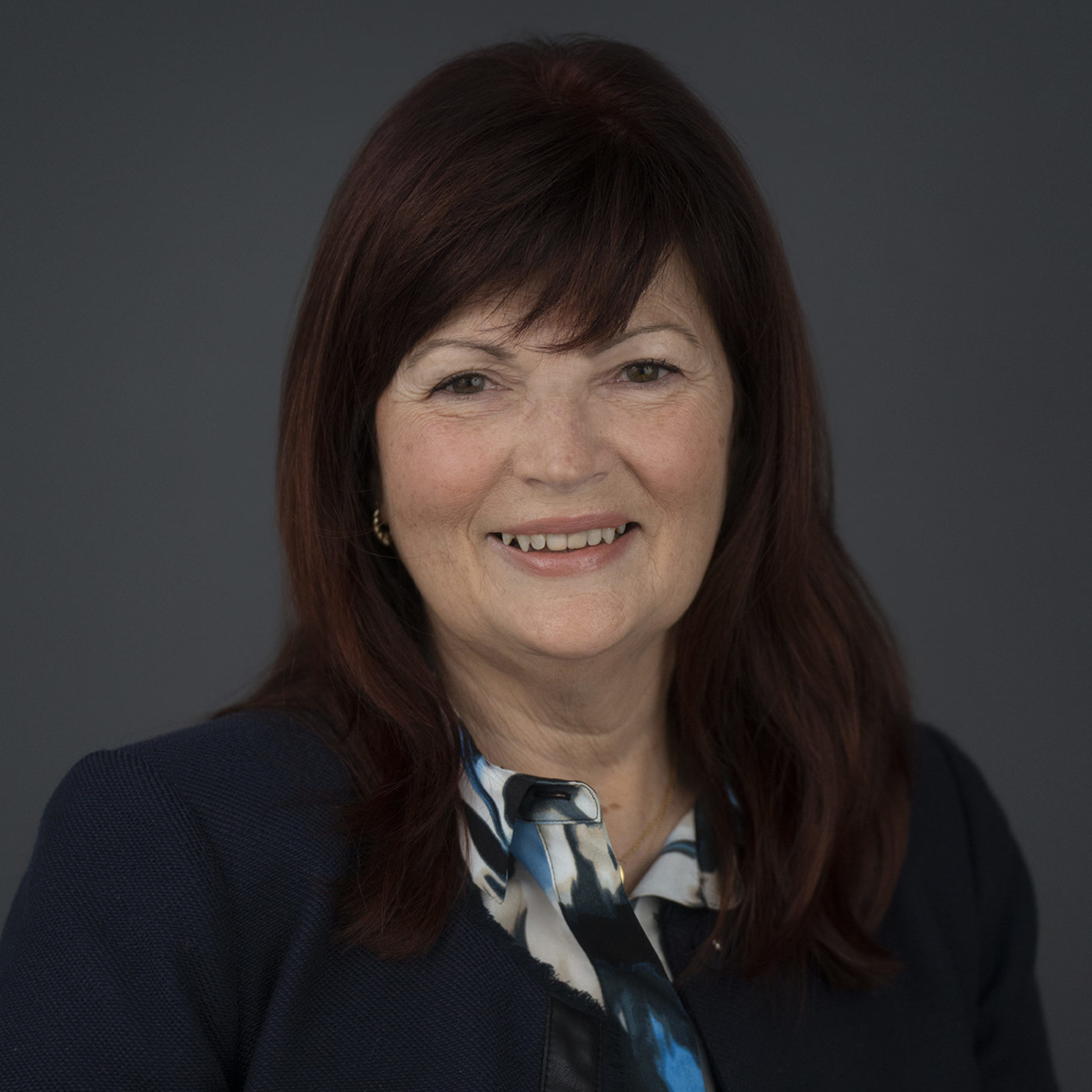 Beth Marcello
Senior Vice President & Director, Women's Business Development – PNC Bank
As director of Women's Business Development for PNC Bank, Beth Marcello is dedicated to accelerating women's financial equality. Under her leadership, the bank trains, develops and supports a corps of more than 5,000 PNC-Certified Women's Business Advocates – PNC employees of any gender who have voluntarily completed a proprietary education program, applied for the certification designation and are especially committed to supporting the achievement of women financial decision makers. The bank is also working to help close the economic gender gap through a program Marcello initiated, Project 257®: Accelerating Women's Financial Equality, an initiative inspired by the World Economic Forum's 2020 Global Gender Gap Report, which said that it would still take women 257 years to catch up to men economically if more wasn't done to accelerate progress.

In addition, Marcello has been instrumental in the development of PNC's Men As Allies program to accelerate women's advancement, and serves on the working group of IB ForWARD (For Women's Advancement, Recognition and Development), an initiative that supports early career women at PNC.

Marcello's impassioned support for women's leadership is evident in her extracurricular activities as well. She is a founding member of Pittsburgh's first women-focused angel investment fund, Next Act Fund; a loan review committee member for InvestPGH, a Community Development Financial Institution; a board member and grant committee member of the Birmingham Foundation; and an Emeritus Board member of the multi-generational mentoring organization Strong Women, Strong Girls. Previously, as a longtime member of the Athena Pittsburgh Host Committee, she served as both chair and co-chair of the annual Athena Award programs and was a founding member of the Barbara McNees Spirit of Athena Scholarship committee, which awards scholarships to an emerging women leader in the Pittsburgh region to attend the Carnegie Mellon Executive Leadership Academy: Strategies for Advancing Women in Business.

Before joining PNC in 2006, Marcello was president of PRwriting, Inc., a Pittsburgh-based firm that for nearly 20 years provided communications expertise to numerous companies and nonprofits. She holds a bachelor's degree in Journalism & Communications from Point Park University and for nearly 20 years taught public and professional writing as an adjunct professor at the University of Pittsburgh.
Finalists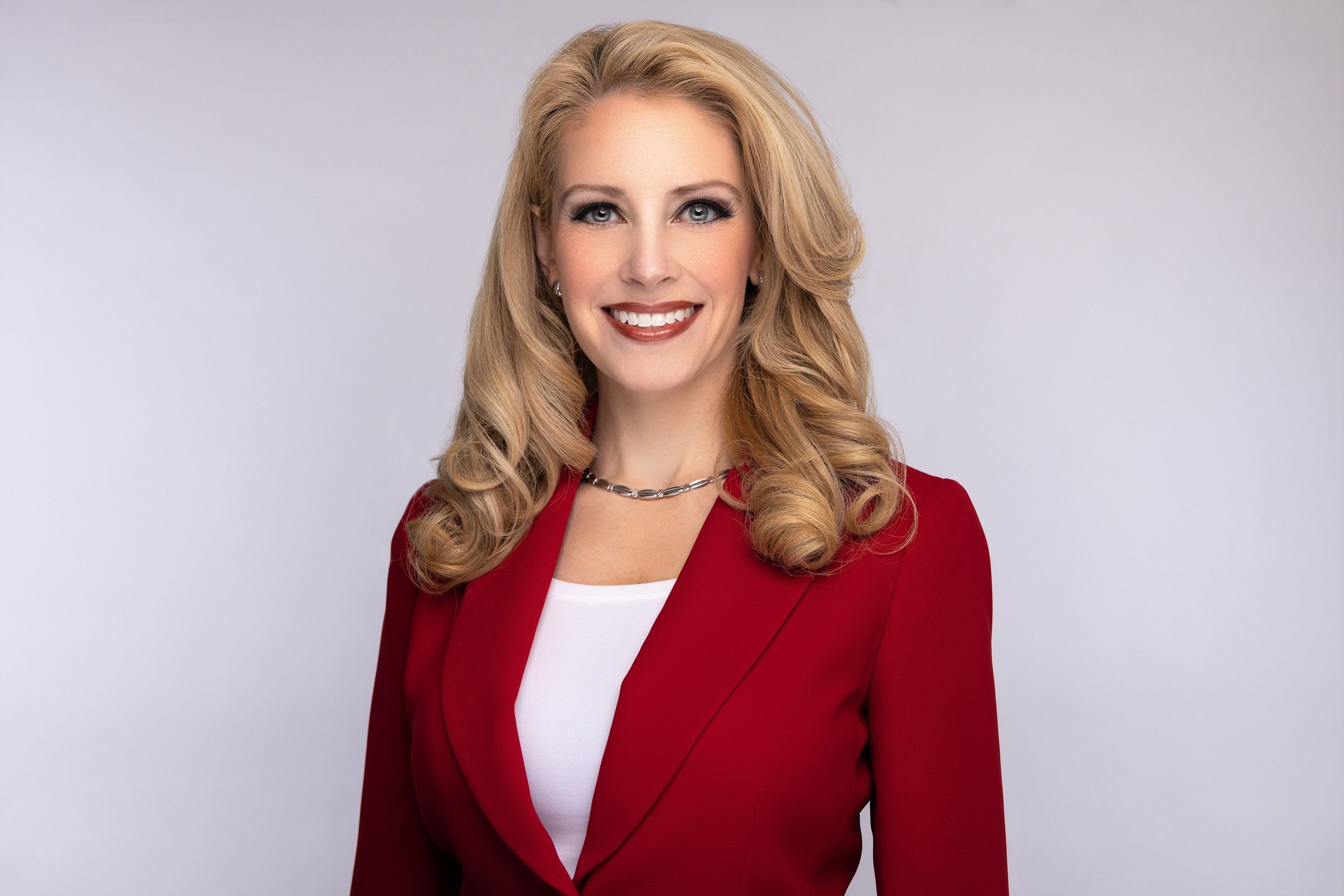 Victoria Bechtold Kush
Shareholder, Litigation – Buchanan Ingersoll & Rooney
Victoria Bechtold Kush is an accomplished civil litigator, with over fifteen years of experience litigating complex disputes in both state and federal courts, including appellate courts. Sought after for her legal expertise, Victoria is frequently called upon as a legal expert for live television on the Pittsburgh Cable News Channel. She has lectured for the Pennsylvania Bar Institute and her legal updates have been published in The Pennsylvania Bar Association Quarterly. Victoria also serves as an adjunct professor at Duquesne University, teaching a legal course to graduate-level business students.
A dedicated community steward, Victoria serves on the boards of Catholic Charities, the Johnstown Symphony Orchestra and Girl Scouts Western Pennsylvania. This year, Girl Scouts Western Pennsylvania designated Victoria as its 2024 Awards of Distinction Honorary Chair. Additionally, Victoria serves as Chairperson to Buchanan's Day of Service, a firm-wide initiative to address food insecurity across the country. Victoria's impact is further exemplified through her pro bono legal work, including service to The Innocence Project and Lawyers for Literacy as a Law Fellow.
Victoria's achievements have been recognized by the legal and business communities. The Pittsburgh Business Times named her one of the 2018 Women of Influence and NEXT Pittsburgh featured Victoria as one of the "16 Pittsburghers You Should Know." In 2016, Girl Scouts Western Pennsylvania awarded her the Woman of Distinction in Government & Law and she received a Pennsylvania Senate Citation, recognizing her leadership in the legal profession and community. She was named to The Best Lawyers in America in the field of Commercial Litigation.
Not only does Victoria use her voice to advocate for her clients and community, she also creatively uses it as a classically trained soprano. Noteworthy solo performances include those before then-Vice President Dick Cheney, NAACP Chairman Julian Bond, and U.S. Supreme Court Justice Ruth Bader Ginsburg. Recently, Victoria was the soloist at the Installation Ceremony for Chief Justice Debra Todd, the first female Chief Justice of the Pennsylvania Supreme Court.
Victoria's dedication to service is long-standing. Named Miss Pennsylvania 2004, she invested a year crisscrossing the Commonwealth focused on her mission of "Integrating Technology in Education." In recognition of her work, she was honored with a Presidential Volunteer Service Award, presented in Washington, D.C.
In her personal life, Victoria enjoys training in martial arts with her husband and two children, where she holds a Second-Degree Black Belt (E Dan) in TaeKwon-Do.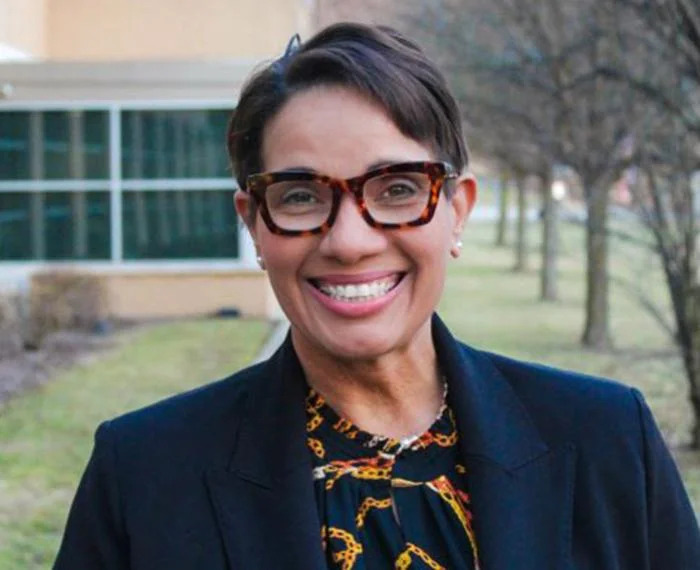 Dr. Christine McClure
Senior Research Scientist & Adjunct Professor – University of Pittsburgh & University of Miami
Dr. Christine McClure is a Senior Research Scientist of Health Policy and Management at the University of Pittsburgh and an Adjunct Professor and Dissertation Mentor at the University of Miami. Dr. McClure earned her bachelor's degree in health services administration and MBA from Point Park University and her master's degree in public policy management and doctorate in education from the University of Pittsburgh.

Dr. McClure is an expert in disparities research and an experienced qualitative researcher whose research interests include the intersectional experiences of women of color in various contexts including higher education, healthcare, public health, and child welfare to inform the creation of more equitable spaces, policies, and practices.

Dr. McClure is dedicated to community engagement and service and currently serves as the Board Chair for When She Thrives, a local non-profit organization whose mission is to equip single mothers to move their families from poverty to prosperity. Dr. McClure also serves the community through organizations including, Strong Women Strong Girls, PA Women Work, the Women's Leadership and Mentoring Program at Robert Morris University, EmployHer Pittsburgh, the Garfield Jubilee, and Multiplying Good Pittsburgh. Dr. McClure is also a member of the American Council on Education Women's Network, Women's Leadership Council, the Point Park Alumni Council, the Child Well-Being Research Network, and the ChangeMakers board for Multiplying Good Pittsburgh.

While Dr. McClure is proud of her professional and educational accomplishments, her most rewarding roles include daughter, wife, mother, grandmother, and friend.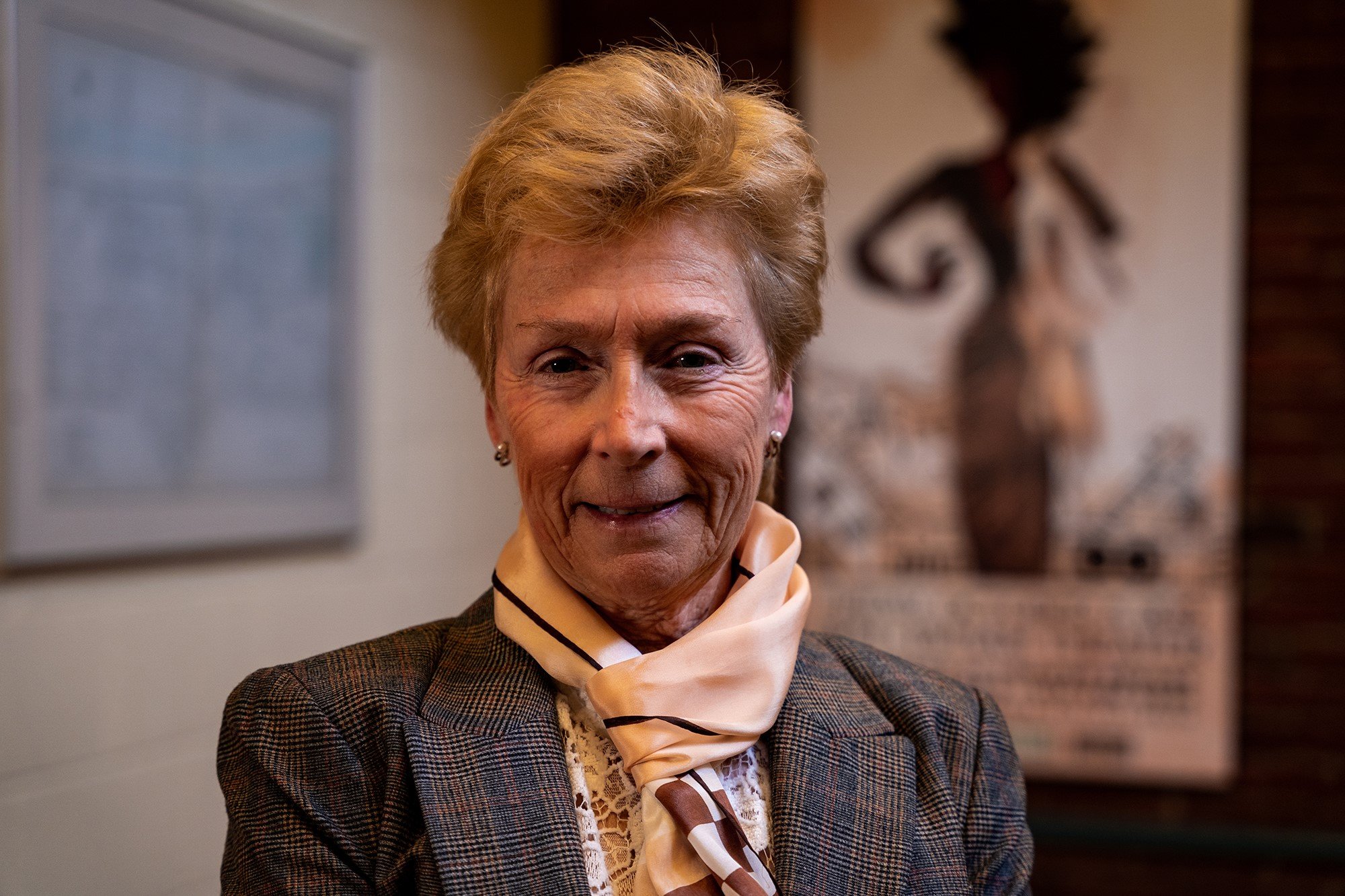 Rona Nesbit
Executive Vice President – The Pittsburgh Cultural Trust
Rona Nesbit has been with The Pittsburgh Cultural Trust for 25 years and now serves as Executive Vice President. A native of Westmoreland County, she earned her BA from Gannon University, where she also garnered All-American honors in her basketball career.

A certified public account by training, Ms. Nesbit began her career in public accounting and also spent time in healthcare and private enterprise.

As the fourth largest performing arts center in the United States, the Trust often partners with colleagues at the Kennedy Center, Lincoln Center and LA Performing Arts Center. She is respected for her arts management leadership both locally and nationally.

While she takes pride in mentoring her colleagues at the Trust, Ms. Nesbit has been particularly proud to be involved in the Black Indigenous People of Color (BIPOC) Executive Leadership in the Arts Program of the Performing Arts Center Consortium. The objective of this program is to strengthen the executive leadership capacities and networks of BIPOC mid-career professionals poised to lead large anchor institutions, such as the Cultural Trust, into the future. The Trust has hosted a fellow each year of the program and is proud to see their most recent fellow named chief development officer of the Alvin Ailey American Dance Theater.

Embracing the core values exemplified by her parents of giving back, Ms. Nesbit has donated countless hours through board membership and other volunteering, to many non-profit organizations that have made positive impacts on the community. These include the Women's Center and Shelter, Women and Girls Foundation, CORO, Bridgeway Capital, Association of Retarded Citizens of Westmoreland County, Pittsburgh Irish and Classical Theatre, Pittsburgh Chapter of the National Ovarian Cancer Coalition, and Habitat for Humanity Global Village.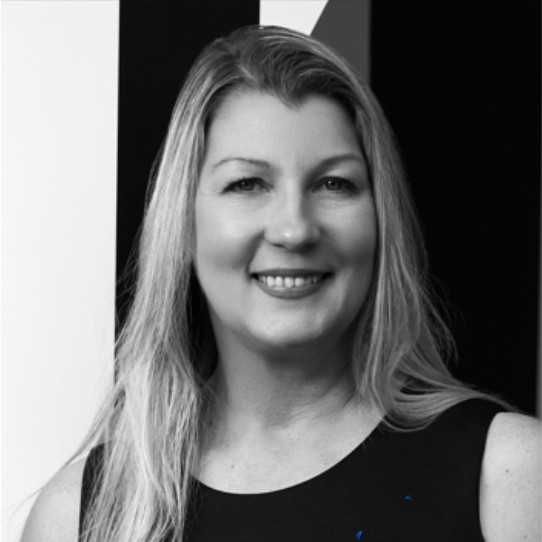 Jennifer Wagner
Global Head Client Support, Treasury Services – BNY Mellon
Jen Wagner is a Managing Director at BNY Mellon responsible for leading Treasury Services' Global Client Support team. In this role, Jen is responsible for directing the client facing relationship servicing, onboarding and KYC (Know Your Customer) administration teams across APAC, EMEA, LatAm, and North America. Jen's team spans 16 countries, with the largest concentration in the U.S.

Before joining the Treasury Services line of business in 2018, Jen led Global Innovation which included running BNY Mellon's Pittsburgh Innovation Center. As the head of the Innovation Center, Jen was responsible for advancing BNY Mellon's innovation strategy to position the company as an industry leader, attract and retain top technology talent, and change the culture at BNY Mellon. Prior to this role, Jen was a leader on the Digital Workplace team. Jen and her team helped ensure technology solutions were user friendly, well communicated, and that BNY Mellon's 50,000+ employees knew how to take full advantage of a given technical capability.

Joining the company in 2000, Jen has led several large, enterprise-wide initiatives with extensive international travel. She was also the Chief Administrative Officer for the Technology Integration team during the merger of Bank of New York and Mellon Financial. This role included substantial organizational change leadership.

Additionally, Jen is an active leader in BNY Mellon's Women's Initiative Network (WIN) as the co-chair of the Pittsburgh chapter. Jen is a member of the Global WIN Executive Committee and a founding member of the Women in Technology employee resource group (ERG), working to attract, retain, and advance women in technology. Jen helped establish this ERG in 2013 and grow BNY Mellon's partnership with the Anita Borg Institute (ABI). Jen is also a leader in the GenEdge ERG and active in various mentoring programs across BNY Mellon including RABL, BNY Mellon's Retaining and Advancing Black Leaders program.

Jen is active in her local community serving on several booster organizations and volunteering her time for a local women's organization where she previously served as President and has led many committees over the years. Jen has been a mentor for Pittsburgh's Strong Women, Strong Girls non-profit, and served on the board for Open Field for three years.
Jen attended Indiana University of Pennsylvania where she was recruited to play volleyball.
ATHENA Young Professional Award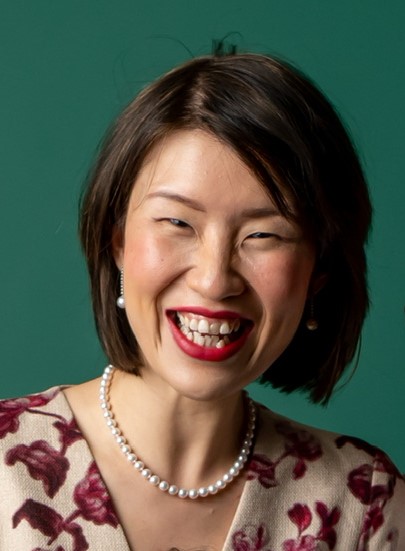 Yaqi Wo
Global Product Manager – PPG
Yaqi Wo is a global product manager, in Automotive Refinish business at PPG Industries, a fortune 500 company in the paints and coatings industry. Yaqi was born and raised in Hebei, China, and came to United States to pursue her doctor degree in Chemistry. She has over 11 years of experience in the chemical and materials industry and her expertise includes material science and innovation, business and market development, strategic planning and segment management. Despite chemistry being her professional training, Yaqi made a purposeful change of her career direction at PPG, to become a leader in the global marketing team, with the goal to drive organic growth through innovation and market development for PPG.

Yaqi is passionate about equal rights and believes that it is everyone's right to access to advanced professional training to address any knowledge gaps. She has created multiple global training programs, both in person and online, providing PPG employees with easy to access channels to learn more technical and intellectual property knowledge. She is also a leader in PPG's newly established Asian Employee Resource Group, championing programs to promote a more diverse, equitable, and inclusive culture through the education of non-Asian employees of the broader AAPI culture. Yaqi has received multiple awards from PPG CEO, including a PPG Way Silver Star in 2022 and a Cultural Change Maker award in 2023.

Yaqi is also a new mother, and deeply understands the challenges new mothers face when returning to work. She proactively provides her support to other new moms at PPG, and mentor many younger female colleagues on issues including work life balance, how to advocate for their career development, and how to manage parental guilt, balance family needs, and career advancement.

In her free time, Yaqi has enjoyed contributing through community outreach activities. Yaqi has been recognized as a United Way of Southwestern PA as a Next Generation Spotlight Volunteer. She also volunteers at community food banks, high school career days, STEM career panel discussions, and translating for state officials during business trips, among others.

Yaqi holds a PhD in Chemistry from the University of Michigan and has multiple publications with >600 citations by other scholars globally. Yaqi currently lives in Pittsburgh with her husband David and daughter Emma, and enjoys mixology, exercising, and traveling. She is also a passionate cook and baker, who enjoys sharing her love with friends and neighbors through food.
Finalists: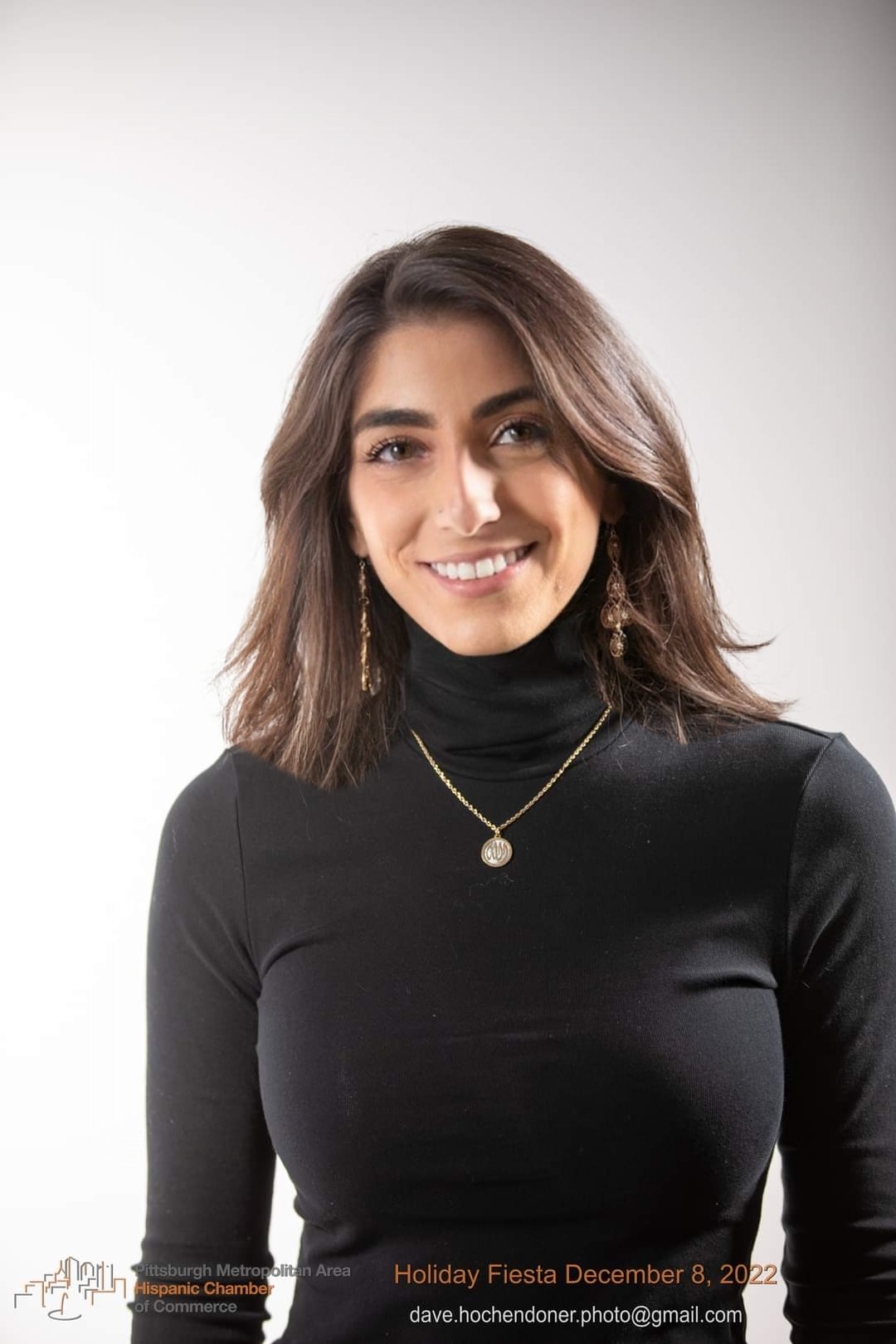 Christine Gameos
Program & Community Engagement Coordinator – Strong Women, Strong Girls
Christine Gameos stands as a dedicated Pittsburgh professional with a steadfast commitment to operational excellence and community empowerment. With a dynamic career spanning roles in child advocacy, program management, leadership development, and cross-sector collaboration, she has consistently demonstrated a profound dedication to driving positive social change in our city and around the globe. As Vice President of Operations & Community Building with Confluence Ballet Co., Christine directs strategic initiatives that optimize organizational performance and deepen community engagement. Her passion for fostering partnerships and amplifying community impact is further evident in her role as Program & Community Engagement Coordinator with Strong Women Strong Girls, where she develops and executes programming designed to build resilient girls into empowered women through advocacy and meaningful change.

Throughout her journey, Christine has actively advocated for women and girls, especially those within vulnerable populations or facing crisis. She has demonstrated front-line leadership as a Child Advocate for the Women's Center & Shelter of Greater Pittsburgh and as a field researcher with UNICEF in Greece and Lebanon's largest refugee camps. Her dedication to social betterment and community service extends to her numerous volunteer engagements, including ongoing contributions to the Pittsburgh Metropolitan Area Hispanic Chamber of Commerce (PMAHCC), Mayor's Office of Immigrant and Refugee Affairs (OIRA), Social Venture Partners (SVP) Pittsburgh, Girl Scouts of Western PA, and Building Bridges programs and initiatives. Additionally, Christine plays a pivotal role as a board leader with Confluence Ballet Co., mentoring women within the dancer-run ballet company in their development of entrepreneurial, leadership, and high-impact community building skills.

Christine's commitment to continuous learning is highlighted by a range of academic pursuits, including a Bachelor of Arts in Anthropology and Foreign Languages & Literature from the University of Pittsburgh and a Master of International Development from Pitt's Graduate School of Public and International Affairs (GSPIA). She has earned multiple certificates and accreditations from the University Center for International Studies (UCIS) and School of Education, including Global Studies and Global Education. This, along with her postgraduate research abroad, has allowed Christine to cultivate interdisciplinary expertise encompassing youth development, human development, human rights, and global citizenship.

Empowered not only by a robust set of skills and experiences, but a deeply rooted sense of purpose, Christine is eager to continue her journey of creating meaningful change for individuals and communities around the world.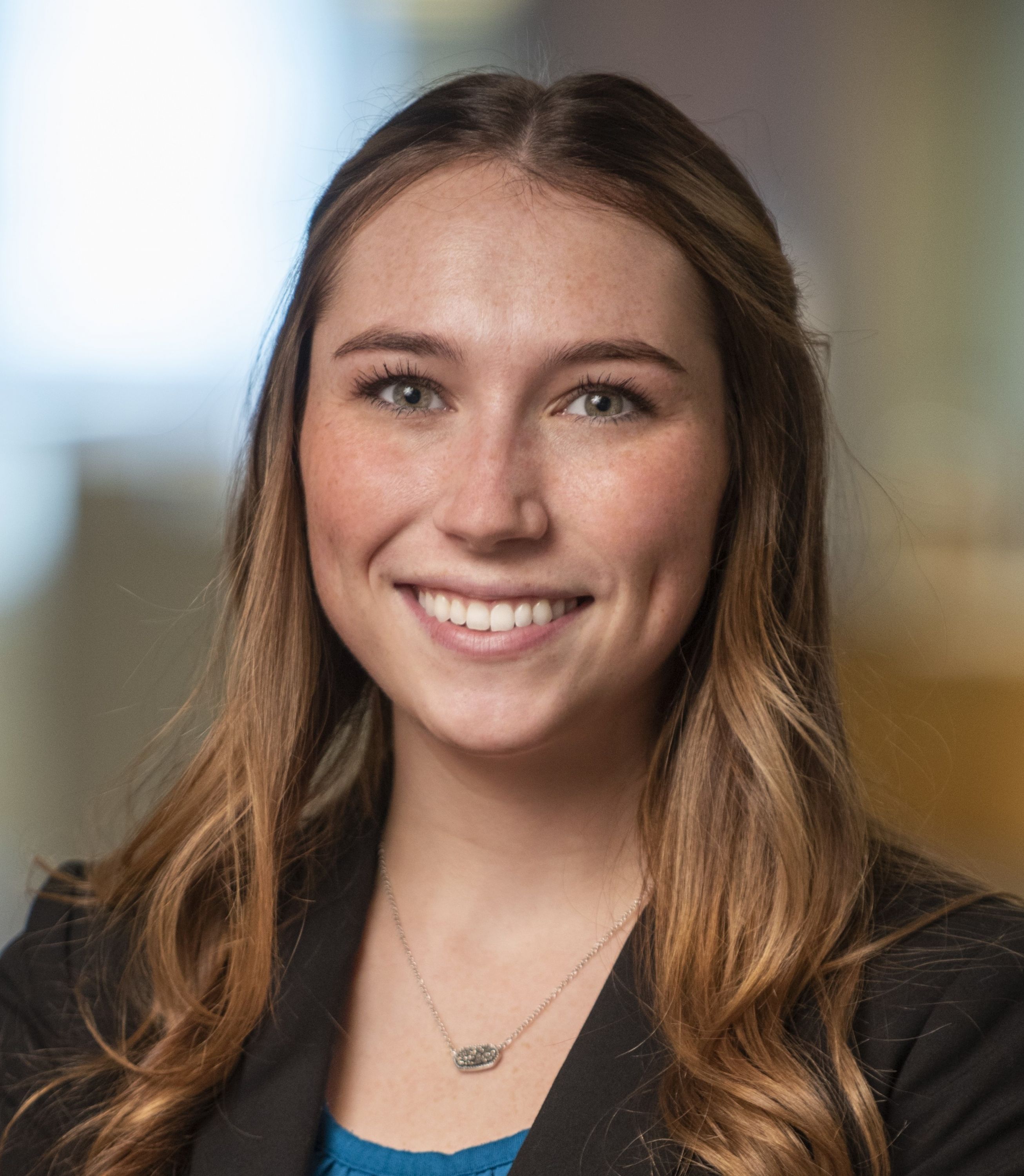 Miranda Safran
Audit Senior – Louis Plung & Company
After graduating from the University of Pittsburgh at Greensburg in December 2019, Miranda Safran joined the audit department at Louis Plung & Company in January 2020 and was recently promoted to Audit Supervisor. In that role she oversees more than 30 audits in the industries of construction, manufacturing, retail, nonprofit, and employee benefit plans.

Looking for ways to improve the firm's knowledge base and provide better service to clients, Miranda frequently and proactively sends department-wide emails sharing tips and guidance that she has discovered through unrequired independent study. Some of those topics she then turns into Lunch 'n Learns where employees can receive continuing education credits.

She is also a member of firm's Social Committee, a group that plans and coordinates events and activities to boost office morale, inter-departmental teamwork, and achieve a good work-life balance, while supporting and helping charities within the community.

Miranda is a member of the Pennsylvania Institute of Certified Public Accountants (PICPA) Women in Accounting Thought Leadership Committee. Focused on helping other women in accounting, the Committee hosts monthly Lunch Power Hour Zoom events where they share thoughts and challenges related to the accounting industry.

In 2003, she joined The Golden Triangles Performance Ensemble and became Captain in 2013 where she began her mentoring journey and remained involved until 2019. The group is a 59-year-old non-profit committed to dance, baton, rifle, and flag, with members ages 5 and older. Beginning in the fall of 2016, Miranda volunteered as a color guard instructor for the East Allegheny High School Marching Band where she developed routines and personally assisted the girls to reach their leadership potential. Between these two groups, she has personally mentored over 50 girls one-on-one.

Since 2021, she has been involved with Little Bellas, whose motto is mentoring on mountain bikes, by constructing games and trails designed to teach empowerment and self-confidence through interacting with positive mentors, conquering obstacles, and mastering a skill. For eight consecutive Sundays each year, Miranda spends three hours at Angora Gardens (White Oak, PA) mountain biking with girls ages 7-13. Specifically, Miranda works with the youngest participants, typically 5-7 girls ages 6-8. To keep the momentum going during their off season and to promote peer-to-peer mentorship with other Little Bellas volunteers, Miranda started Bellas' Book Club in August 2022. The group meets once a month, at one of their homes, to discuss their book of the month.