The ATHENA & ATHENA Young Professional Awards Program of Greater Pittsburgh is our chance to shine a light on women in Pittsburgh who truly inspire others, lead by example, mentor effortlessly and help other women and girls succeed.
In the spirit of ATHENA, we asked our 2020 Award Recipients and Finalists to share a story about women in their network. We posed the question: Who deserves to have their story told? Here's what we learned! Get to know these inspiring women, and don't forget to register to join us in September at the 2021 ATHENA Awards event! Learn more at: pghtech.org/ATHENA.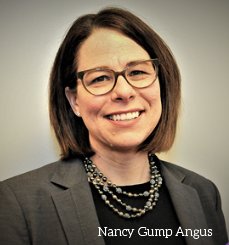 Amanda Susko, Sr. Director, Penguins Foundation Programs & Strategic Planning at Pittsburgh Penguins and 2020 ATHENA Young Professional Award Finalist, wants you to know:
690 goals have been scored by #66 but one ultimate goal remains: a cure for cancer. The Mario Lemieux Foundation is dedicated to cancer research, patient care and support for families in challenging medical situations.
Since 1998, Nancy Gump Angus has assisted the Lemieux Foundation's efforts to give others a chance to win these battles they face. As Executive Director, Nancy leads from the heart taking a hands-on approach with the devoted staff, volunteer team and Club 66 committee. She proudly and tirelessly focuses on building meaningful programs and projects through her oversight of all Lemieux Foundation business activities, fundraising events and charitable giving.
Nancy is truly making a difference within our community and is certain to leave her own legacy in Pittsburgh thanks to her leadership and commitment to the causes of the Lemieux Foundation.
You can connect with Nancy on LinkedIn to stay in touch or get to know her better!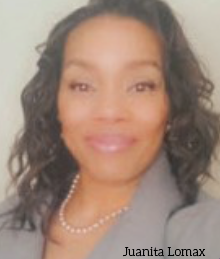 Tanya Vokes, CEO of Dress for Success Pittsburgh and 2020 ATHENA Award Finalist, wants you to know:
Juanita Lomax, an IT professional with more than 15 years' experience in the field, embodies the work of paving the way for women and for creating a culture of inclusion and equality throughout the city of Pittsburgh and beyond. In addition to her role in Strategic Portfolio Management at Highmark Health, Juanita serves as the Chairwoman of the Black Organization Leadership and Development (BOLD) ERG at Highmark and as the EBRG Chair at Vibrant Pittsburgh.
In addition to her event planning volunteer efforts at Dress for Success Pittsburgh, Juanita serves on the Board of Directors for Community Human Services and on the Young Professionals Board of the American Heart Association. Juanita is certified Six Sigma, Yellow Belt, and holds a Master's of Science in IT Project Management from Robert Morris University.
You can connect with Juanita on LinkedIn to stay in touch or get to know her better!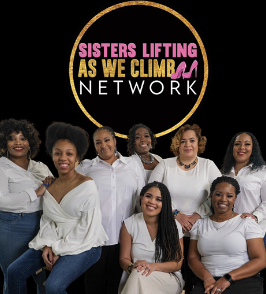 Sharnay Hearn Davis, MSCL, Founder of #SistersLiftingasWeClimb Network and 2020 ATHENA Young Professional Award Recipient, wants you to know:
The #SistersLiftingasWeClimb Network recently secured a $10,000 grant from the Poise Foundation to launch a writing cohort aimed at producing their first book: The Realities of Black Women—Dismantling False Narratives of Black Women in America.
The Realities of Black Women is written by 10 brilliant Black women from all walks of life, with a foreword by Dr. Valerie Kinlock. These amazing women have gone above and beyond to serve their families and communities while facing great adversities. These women are relentless in their pursuit of equality. Despite the barriers and hardships that each woman has faced, they are still finding ways to thrive.
Please join us in celebrating these women: Kimberly Francette, Penda James, Latifa Miller,
Sierra Lomax, Erykah Hearn, Sharmaine Gamble, Tamera Dixon, Nikkia Ingram, Shelly Manns and Maurielle Stewart.
To stay updated with Sharnay Hearn Davis and the #SistersLiftingasWeClimb network—or to order The Realities of Black Women, visit: thesistersliftingasweclimbnetwork.org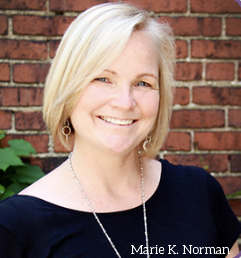 Doris M. Rubio, PhD, Assistant Vice Chancellor for Clinical Research Education and Training, Health Sciences at the University of Pittsburgh and 2020 ATHENA Award Finalist, wants you to know:
Marie K. Norman, PhD, of the Institute for Clinical Research Education at the University of Pittsburgh is passionate about democratic engagement. In recognition that democracy is a "use it or lose it" enterprise, she started a Facebook-based grassroots activist group in 2016 called The Order of the Phoenix, named after the scrappy rebels in Harry Potter.
The Order of the Phoenix harnesses the power of social media to mobilize political action, focusing on electing responsive public servants, getting good legislation passed, and challenging systems of injustice. Under Norman's leadership, the group has grown to 7,500 members, and has (among other things) registered voters, canvassed for candidates, recruited poll workers, provided election protection and given public commentary at council meetings. Over five years of grassroots activism, through a political roller coaster, a global pandemic, and multiple election cycles, she remains astonished by what a ragtag group of unpaid political activists with a strong sense of purpose can accomplish.
You can connect with Marie on LinkedIn to stay in touch or get to know her better!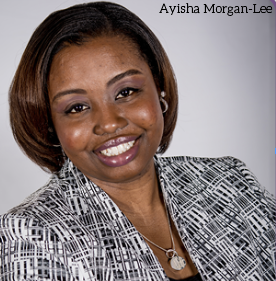 Angela Reynolds, PhD, CEO of YWCA Greater Pittsburgh and 2020 ATHENA Award Recipient, wants you to know Ayisha Morgan-Lee's story:
Ayisha Morgan-Lee, EdD, continues to be grateful that in 2005, less than six months after completing her Bachelor's Degree in Dance from Howard University, she was brave and confident enough to become the Founder, CEO, and Artistic Director of Hill Dance Academy Theatre (HDAT), a non-profit dedicated to arts education. Now, 16 years later, HDAT has touched the lives of countless Black and Brown children, ages 3 to 18, who aspire to careers in dance. HDAT is unique as the only Black dance academy in Pittsburgh offering training for careers in all dance genres to Black and Brown students. Dr. Ayisha Morgan-Lee's leadership and vision for a just, equitable and inclusive dance ecology highlight her continued commitment to her students, and the Black dance sector. Her presence as CEO of HDAT and her passion to create dance career opportunities for children and youth are valuable resources for Pittsburgh's cultural arts sector.
To learn more about HDAT, visit: 5678hdat.org.