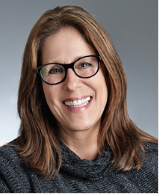 It is certainly not enough to talk about creating pathways for opportunities in technology, as so many of us have, particularly over the past year and a half.
"Inflection points," "shifts in our focus," and "wanting to do better" are all statements I hear from leaders across every market sector who are in need of technology talent. So, where to start? What programs are available? How do we get engaged?
Thanks to a founding grant from the Richard King Mellon Foundation, along with board investors and an array of contributors paired with Partner4Work, the Pittsburgh Technology Council and nonprofit arm FortyX80 have officially launched Apprenti PGH.
Along with a slew of amazing nonprofits to provide support services and serving as ambassadors, Apprenti PGH is the first technology apprenticeship program in the Pittsburgh region to connect underserved talent with careers at our tech companies.
You might read this and think we are getting ahead of ourselves, as the first cohort will not launch until September. I am bubbling with excitement for a myriad of reasons. And as members, I think you will be over the moon as to what we have crafted with the guidance of so many across our ecosystem.
Apprenticeships are not a word to be used loosely. The U.S. Department of Labor takes the use of this word as defined: "Apprenticeships combine paid on-the-job training with classroom instruction to prepare workers for highly skilled careers. Apprenticeship programs help employers recruit, build, and retain a highly skilled workforce." FortyX80, along with the Tech Council, have included an additional caveat; people will have a job from day one. Meaning, they will be committed to a company and a job starting the first day of training.
We have spent almost a year working through the certification process; the analysis of jobs in demand; talking with HR Leaders, CEOs and founders; understanding the world of tech training and boot camp providers; and listening to teachers and community leaders. This is a journey for all of us, but the response has been a resounding "YES!" We must do this, and we must embrace multiple routes to ensure access to job opportunities which provide an open door to the new economy.
Apprenti PGH completely eliminates these barriers by covering all costs for participants and matching them with an employer partner from the outset. For the entirety of the program, the participants are both earning and learning. A stipend defrays costs during the initial bootcamp training, and participants receive 60% of the pay associated with their job role during on-the-job training. Essential technology is provided and wrap around services (transportation, child-care) are also provided on an as needed basis.
Look for regular communication about the program, opportunities for mentorship, and the wrap around support we are convening. Ask how to get involved. Hire an apprentice. Join our work as we attract people into our cohorts. Contact Marie Pelloni at mpelloni@fortyx80.org
We have only just begun.