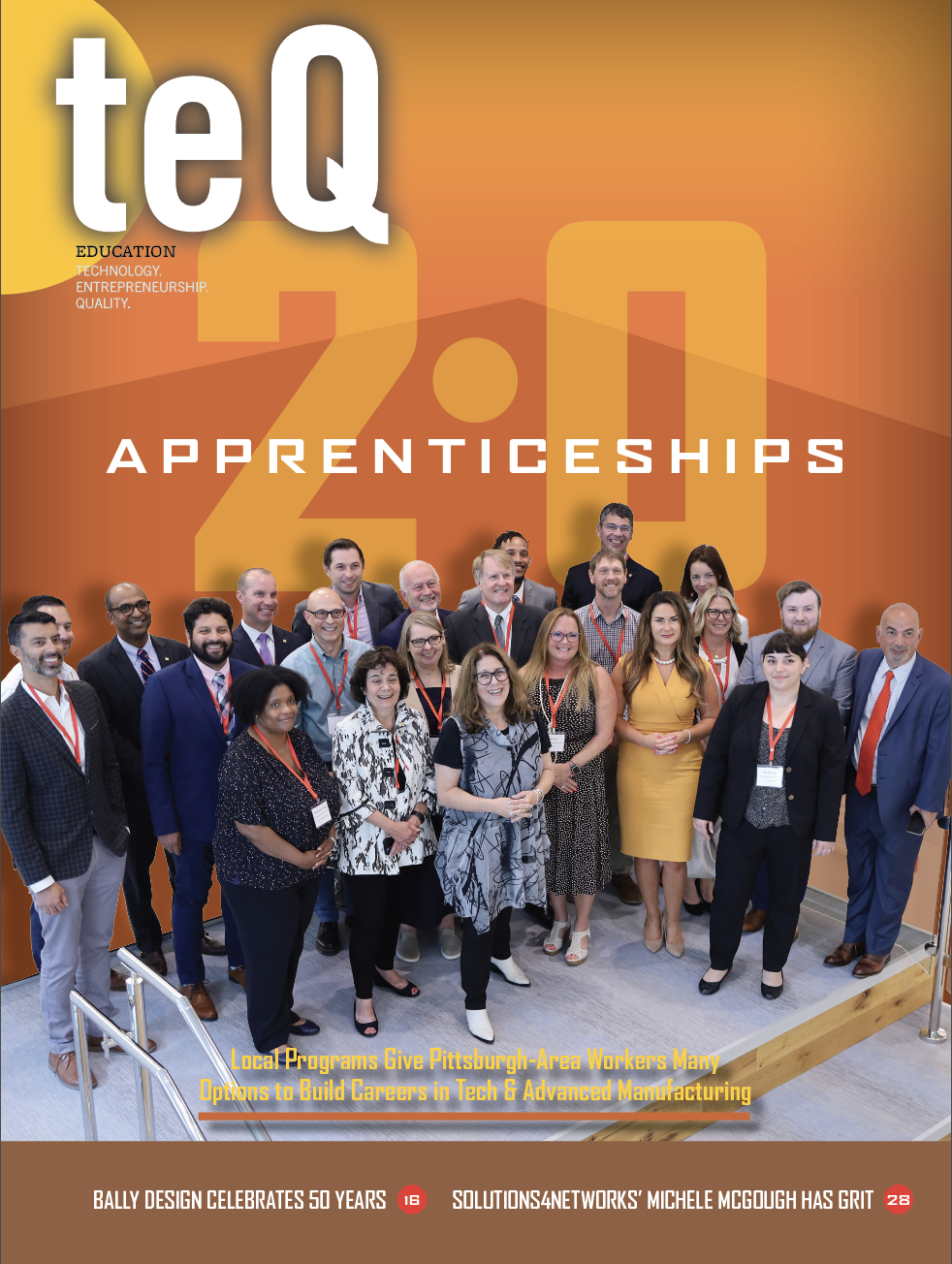 Many people who visit the Pittsburgh region have described the area as "a hidden gem" because of its natural beauty, cultural attractions and friendly people that are at odds with the Smoky City reputation which persisted long after the decline of steel manufacturing along the three rivers. One of the region's other valuable assets is the abundance of technology-focused apprenticeship programs to increase the diversity of the region's technology-sector workforce. Among the organizations offering apprenticeship programs are Schell Games, Catalyst Connection, Per Scholas, and FortyX80, the Pittsburgh Technology Council's non-profit arm.
Earlier this year, Station Square-based Schell Games, the largest full-service education and entertainment game development company in the U.S., launched an apprenticeship program that will have its first two apprentices this fall to learn about video game design and development, web design and development, video editing and 3D modeling. The program, which was established on the beliefs that classroom and practical work can have a powerful synergy, and that young people who are passionate can be useful and productive, is a collaboration between Schell Games and the Community College of Allegheny County (CCAC).
Says Dr. Rebecca DuPont, Associate Professor of Multimedia Communications at CCAC, "We see a broad range of students participating in the different programs. Most will be in the age range of 20-24, and I foresee older students taking advantage of these opportunities because they are looking for career changes or to add to their current skill sets. Many of the students at the younger end of the age range may continue their education at four-year institutions while others will go directly into the workforce."
According to Sara Kissel Vieira, Schell Games' Learning & Development Specialist, the program is designed to "create a custom program pathway that allows for a balanced dual focus on gaining classroom and hands-on experience." Over a three-year period, apprentices will work in the studio for up to 20 hours a week and get paid for their time while also taking classes in-person and virtually. Schell Games is also covering students' tuition and travel expenses.
Kissell Vieira believes that the program is addressing the games industry's need to broaden its pool of talent "so more potential game developers see and feel the possibility of entering a dream profession." The program also gives practical experience to students pursuing CCAC's Multimedia and Gaming degree so they can be certain that game development is the career they want to pursue, or shift gears before they have invested considerable amounts of time and money into pursuing a degree in that field.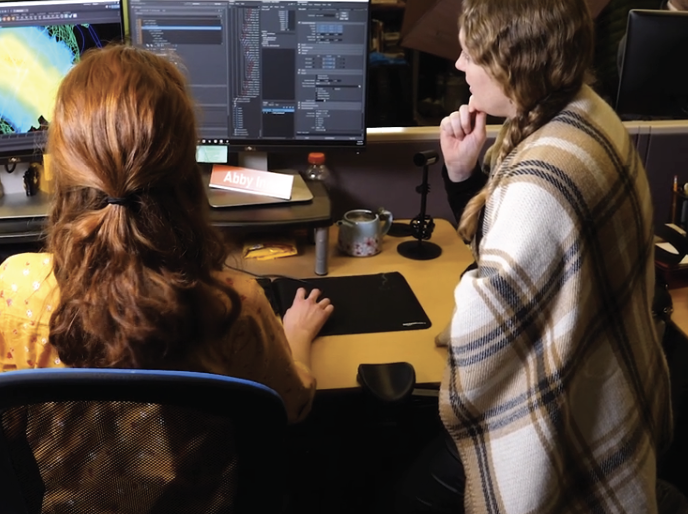 "We believe our program can remove barriers to entry into the games industry," adds Lauren Reed, Schell Games' Senior Director of Human Resources. "It's also an experiment to re-think an old job training method – apprenticeships – in a new way to prove that the method prepares students adequately for real industry work."
Whether a student is entering college for the first time or returning to learn new skills, CCAC's Du Pont believes that they are eager to gain practical experience and is hopeful that the program can be a model "to help all involved grow and connect."
Catalyzing Connections Between Workers & Employers
Catalyst Connection, a non-profit organization based in the Mill 19 development in Hazelwood on the former site of LTV Steel and Jones & Laughlin, has been providing consulting and training services for several decades to help small manufacturers in southwestern Pennsylvania improve productivity.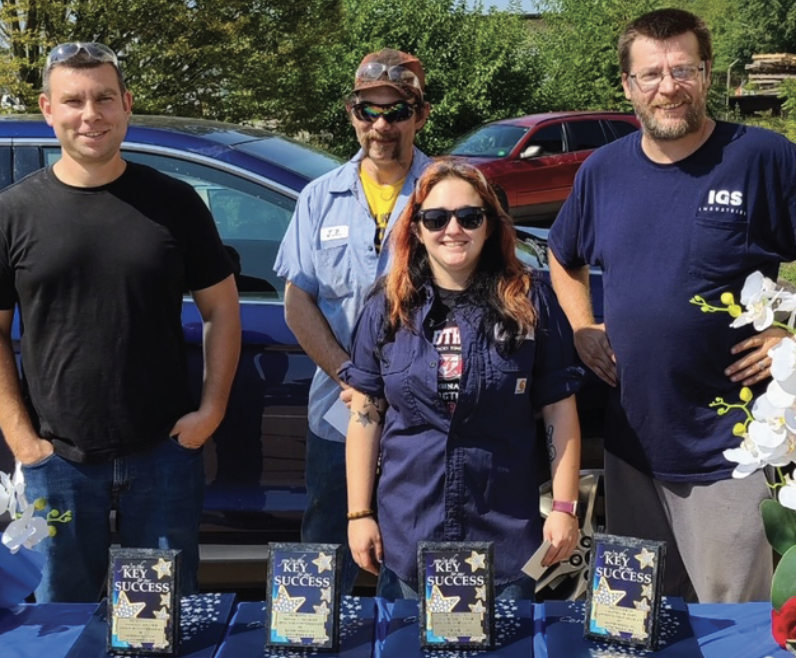 Several years ago, the organization launched the Industrial Manufacturing Technician (IMT) Apprenticeship Program with a grant from the Richard King Mellon Foundation. This state-registered initiative is based on a similar program developed in Wisconsin to help manufacturers increase their pool of skilled workers. The program, which began in 2018, helps entry-level workers enhance their skills quickly and advance within their current organizations. To date, more than 50 apprentices have enrolled the program.
"Apprenticeships offer a great opportunity for individuals from 18 to 50 and at all stages of their careers to earn a wage while mastering skills, and for employers to fill gaps in skills," says Bob Dopico, Catalyst Connection's Senior Business Advisor. "As workers age out of the workforce and fewer skilled workers are available to replace them, apprenticeship programs are a win-win-win proposition that benefits workers, employers and the economy as a whole."
The IMT Apprenticeship Program is a hybrid approach that enables production workers to obtain the knowledge and skills they need to thrive in advanced manufacturing environments. This "earn and learn" format allows workers to receive classroom instruction and on-the-job training while getting paid to acquire new skills. The program provides 3,000 hours of technical instruction, including more than 2,700 of on-the-job training from experienced mentors and more than 250 hours of technical instruction.
Catalyst Connection helps manufacturers find apprenticeship candidates by visiting nearby high schools to help students determine whether that career path is one they should follow. Participating companies have included Haemonetics, IGS, JV Manufacturing and Schroeder Industries.
Although there is a fee for companies to participate in the IMT Apprenticeship Program, Scott Dietz, Catalyst Connection's Director of Workforce Initiatives points out that there are grants available to offset training costs, and that Catalyst Connection can help companies apply for those funds.
Launching a Proven Concept
Founded more than 25 years ago in the Bronx, N.Y., by a consortium of leading foundations and corporations to refurbish and distribute computers at a significant discount to schools serving low-income neighborhoods, Per Scholas established a presence in Pittsburgh early last year.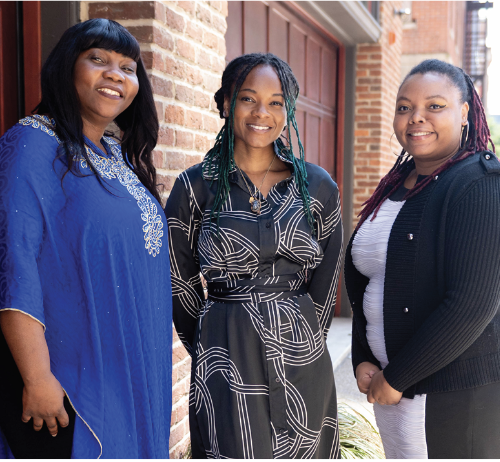 The organization, which means "for schools" in Latin, aims to connect diverse groups of learners with the training they need to launch and maintain careers in IT. According to Todd Derby, Per Scholas's Managing Director in Pittsburgh, 90 percent of the program's participants are people of color. Says Derby, "Our tuition-free program breaks down barriers and provides opportunities to individuals seeking full-time employment in tech for the first time, and for workers who want to make a career change."
Participants must be at least 18 years old, and most learners are in their late 20s or early 30s. Many of them are looking to transition from careers in hospitality, retail and warehouse operations to a field that offers better pay and regular hours.
With a presence in more than 20 cities and through in-person and remote courses, Per Scholas has trained 16,000 people nationwide to be computer technicians, programmers, cyber security analysts and web developers. When taking courses full time for 12-14 weeks from instructors affiliated exclusively with Per Scholas, students spend 20 percent of their time on professional development skills, such as interview skills and salary negotiations, that are not related to their core job responsibilities. Following graduation from the program, students have access to two years of career development support.
To develop course content and generate interest in its training programs, Per Scholas partners with companies such as TEKsystems, a global provider of technology, business and talent solutions for more than 80 percent of Fortune 500 companies, as well as with non-profit organizations including Vibrant Pittsburgh, Jewish Family and Children's Services, Literacy Pittsburgh, and other community-based organizations.
Courses are held in Per Scholas's brand-new classroom space at 200 First Avenue in Downtown Pittsburgh near the Point Park University campus. More than 100 Pittsburgh-area individuals participated in the program the first year, and 120 learners are projected to do so this year.
"It is gratifying to see people transform their lives through our program," says Derby. "Some of our most successful participants have been a mother of four children who interrupted her career to raise a family and wanted to increase her skill set to re-enter the workforce, and a middle-aged man who quit his job after 13 years to take our training and advance his career. Both individuals were able to find family-supporting employment because of our program."
This year, Per Scholas plans to offer courses in cybersecurity and software engineering in the Pittsburgh market for the first time.
ApprentiPGH: A West Coast "Import"
Another option for workers who have traditionally been disconnected from or underrepresented in the technology field is ApprentiPGH.
This state- and federally registered program originated in Seattle and came to Pittsburgh in June 2021. Like the Schell Games program mentioned earlier, ApprentiPGH uses the apprenticeship model and is run through the Pittsburgh Technology Council's non-profit arm, FortyX80. ApprentiPGH's objectives are to improve inclusivity and eliminate bias in technology sector companies' hiring practices and work environments.

As for diversity in the 11-county Pennsylvania region, only 2 percent of software developers are African American and just under 3 percent are Latino/Hispanic. What's more, "Traditional tech bootcamps are expensive and out of reach to underserved populations," says Tarelle Irwin, ApprentiPGH's Assistant Director of Talent Development and Apprenticeships.
Through the support of corporate and foundation partners, ApprentiPGH covers the training costs for bootcamps that teach marketable skills to participants and enable them to meet their living expenses, including childcare, while going through 14 weeks of classroom training and a year of on-the-job training at a wage that starts at $15 per hour.
Partner organizations that recruit participants for the ApprentiPGH program include the German American Chamber of Commerce, Mon Valley Initiative, Northside Community Development Corporation, PA Career Link, Phase 4 Learning Center, Pittsburgh Black Elected Officials Coalition, Pittsburgh Hires Veterans, Pittsburgh Promise, Urban League of Greater Pittsburgh, and YWCA of Greater Pittsburgh.
Program participants are as young as 18 years old, but most are around age 30 and are looking for an opportunity to transition their careers to the tech sector. According to Irwin, ApprentiPGH hopes to graduate 35 people a year following a first-year class of 16.
In-person and virtual courses are taught on a rolling schedule based on employers' needs. Instructors are from Tech Elevator, a North Side-based intensive in-person and online education provider helping individuals and companies acquire in-demand technology skills for the modern workforce, and Academy Pittsburgh, a locally owned and operated school in the city's Brookline neighborhood that teaches coding, web development and related skills.
Additionally, participating companies provide on-the-job training that prepares graduates for employment upon program completion. While undergoing training, participants receive 60 percent of the pay associated with their job role during training the first six months of training, and 70 percent for the final half-year. Stipends for internet connectivity and other essential technologies, as well as for transportation and child-care services are available on an as-needed basis.
Whatever an individual's goals may be for establishing a career in tech at any stage of his or her working life, one thing is certain: the quality and quantity of available resources in the Pittsburgh region have never been higher.
Earlier this summer, Pennsylvania Secretary of Labor and Industry Jennifer Berrier, Pittsburgh Mayor Ed Gainey and Allegheny County Executive Rich Fitzgerald attended a special gathering of ApprentiPGH employers, apprentices and partners at CGI's offices in Downtown Pittsburgh.
"Advances in technology can shift the needs of entire industries. Apprenticeship programs, like FortyX80's, gives apprentices the opportunity to earn while they learn and move directly into the workforce upon completion," Berrier said. "Providing an alternate education system that adapts to economic changes will support public and private sector innovation as STEM (science, technology, engineering and mathematics) needs grow in western Pennsylvania and across the commonwealth."
Berrier, Gainey and Fitzgerald listened to first-person experiences from ApprentiPGH apprentices Rigel Richardson and Benjamin Hellner-Burris who are working at CGI as software developers.
"The framework of the program was so promising and so amazing in terms of the financial support and the earning of income and the learning that we would do in such a short period of time that until CGI had me sign some paperwork, I thought I was involved in an elaborate scam," Richardson said. "We spoke a lot about the barriers of entry to this industry and Apprenti is what bridges work experience into industry. I would not have been able to break into the tech industry without this support because I was one of those people who couldn't afford a bootcamp. I couldn't afford to make an entire quarter without income or support full-time learning this way."
"I worked in construction for the last seven or eight years…and when COVID hit, I found myself out of a job and not sure what to do…I found myself with no income and nowhere to go," said Hellner-Burris. "And fortunately, through the Hill CDC, I heard about the program. I completed my interview the same day as my rehearsal dinner for my wedding. It was such an important opportunity that I couldn't say 'no.' Growing up in these communities that need the help, Apprenti is a program that I'm passionate about, and I hope to be a mentor on the other side of this program."
"CGI has maintained a steadfast commitment to STEM-focused education and to building a strong, local community presence as part of being a global company. It's a big part of who we are and how we operate," said Bernie Mongilio, CGI Sr. V.P., U.S. Great Lakes, about taking part in ApprentiPGH.
"Across the U.S. and Pittsburgh, the high-tech economy depends on a skilled workforce, whether to enable digital transformation, human-centered design, or to tackle the toughest business challenge…High-tech career opportunities are here in Pittsburgh, and we're proof that Pittsburgh has great alternatives to the traditional tech hubs."