Martin Shepherd is a Renaissance Man – a full-time lawyer and partner at Townsend & Lockett LLC, he is also the founder and CEO of Arch Access! His company provides end-to-end risk mitigation solutions to clients at the intersection of physical and cyber vulnerabilities. Shepherd took time out his 25-hour day to sit down with the Tech Council's Jonathan Kersting and discuss Arch Access, EARN, and more:
JK: Tell us about yourself!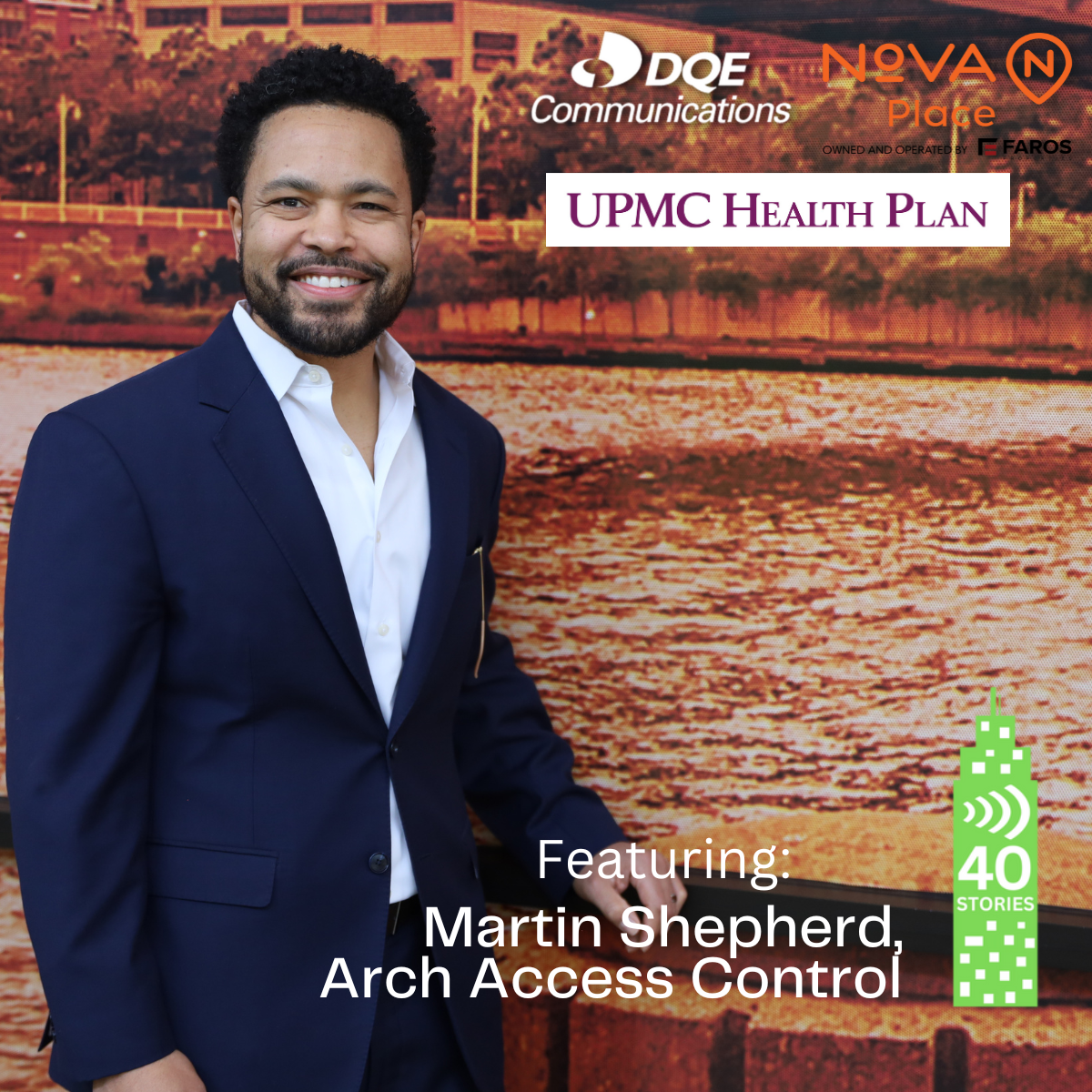 MS: I'm a lawyer by trade and have been one for a very long time. Now, I am a full-time practicing partner at Townsend & Lockett, a law firm based in Atlanta and has offices in Dallas, Chicago, and Los Angeles.
I entered the world of entrepreneurship through my network – almost happenstance. I had some friends say, "Hey, you want to start a company?" And I was like, "Sure. Let's start a company." And through various opportunities and lessons as entrepreneurs do, ended up with Arch being a cybersecurity service provider.
At this point, I'm leveraging a team of people, mostly in Pittsburgh. We've put together a nice model for small and midsize businesses that is one-stop – you don't have to worry too much about it. We manage your IT, we manage your security, we get you through your HIPAA compliance, whatever you need for your small business.
JK: You've been hanging out at the Tech Council offices, running a cube from us for what seems like forever. It's been fun to watch you guys navigate the ups and downs and the all-around work in becoming one of Pittsburgh's top cybersecurity firms.
MS: It's been incremental. At times, it's been slower than I would like. But you have to perfect things and get them right.
JK: So, I must ask you about the Executive Action Resource Network (EARN) – give us the quick story on that!
MS: EARN was birthed by a couple of my colleagues and I during the summer of George Floyd. We got together and said, "What can we do to affect change?" We wanted to use our angle and our space and our network to affect change. So, we drafted a letter to the 50 largest employers, and just said, "Hey, here are some things that we feel could be different in the region, specifically for Black people in the region. And we think you can help bring about that change."
That was actually pretty well-received, and we started to build a list of advocates and people who were behind what we were talking about, and then we put a business model behind it. We built a team of DI and HR consultants, and then we entered into a relationship with an existing staffing company and built a staffing company. We merged those services into a single curriculum, from HR procedure and policy all the way through recruiting, landing, and retaining the talent.
All opportunity for change in this country starts with resources, right? So, you must devote resources to things to change them. We've had a lot of really successful placements.
JK: Why did you join the Tech Council?
MS: The Tech Council has been extremely supportive of the EARN mission and of what I'm doing with Arch… From the beginning, I could see that the Council was the pulse of the tech community here. Because of the Council, I have developed relationships with some prominent members of the community.
Connect with Arch Access