Aspirant Strengthens Client Capability with Hiring of CPG Executive Tom Leeker as Chief Client Officer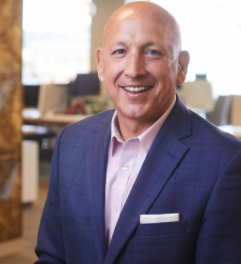 Aspirant, a global management and technology consulting firm, today announced the hiring of Tom Leeker as its Chief Client Officer (CCO). Leeker is an award-winning executive within the CPG industry, having spent the previous eight years as GlaxoSmithKline's (GSK) Vice President for the Walmart and Sam's Club business.
In this role, he will serve as a trusted advisor to Aspirant clients as well as provide capabilities for companies in the market. Leeker will also be a key member of the executive leadership team, reporting to Aspirant CEO Mike McClaine.

"Client focus is the core of our success at Aspirant, which is why I'm so excited for Tom to join us. His proven ability to cultivate lasting customer relationships will align perfectly with our organization," said Mike McClaine. "While working together at GSK, I saw firsthand the effectiveness of Tom's transparent and empowering leadership. I look forward to him reinforcing Aspirant's high-performing culture with both internal and client teams."
Tom Leeker added, "Aspirant's innovative approach to consulting is resonating with the market, as proven by the company's exponential growth. Having used consultants throughout my career, the solutions aren't always apparent, while Aspirant provides clear differentiation through their integrated expertise, lean delivery teams, and unique tools like the virtual, AI-based Digital Discovery®. Combine this with a culture built on core values, and the result is a company that I am excited to join!"

In his prior GSK Vice President position, Leeker doubled the business portfolio and earned his team recognition with Supplier of the Year Awards for Omni Channel Excellence and Outstanding Customer Focus. Additional roles included Vice President of Corporate Development and Director of Sales for the CVS business. Leeker also led teams through multiple prescription (Rx) to over-the-counter (OTC) switches as well as various mergers & acquisitions, joint ventures, and reorganizations.

Aspirant hiring Leeker is a continuation of the company's evolution and expansion of capabilities to meet market needs. Earlier this year, the organization announced the integration of Newton Talent and acquired TASE Labs, both of which are now operating as new practices within the company."
Involta Named to the Prestigious Inc. 5000 List of Fastest-Growing Private Companies for a Ninth Year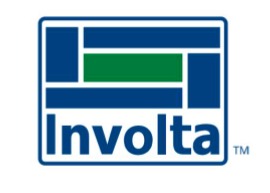 Involta, an industry-leading hybrid IT, cloud computing, and data center services company, is proud to announce it has been named one of the fastest-growing private companies in America by Inc. 5000. This designation marks the ninth time the company has been included on this list, ranking 4,598 on Inc.'s 41st annual edition of fastest-growing companies.
The list represents a unique look at the most successful companies within the American economy's most dynamic segment — its independent small businesses. Involta joins Intuit, Zappos, Under Armour, Microsoft, Patagonia, and many other well-known names that first gained national exposure as honorees on the Inc. 5000.
Involta was first inducted into the list in 2010, ranking 43, and has demonstrated consistent revenue growth ever since. As a nine-time member of the Inc. 5000, Involta increased its revenue by 56% from 2017 to 2020. The company also had an 18% increase in employees during that period and rose more than 300 positions in rank from 2020 to 2021.
"We are very pleased with the growth we were able to achieve during a year that was so uncertain for many businesses," comments Bruce Lehrman, Co-Founder and CEO at Involta. "The unusual business climate makes being included in the Inc. 5000 list an even greater accomplishment. Our goal remains focused on empowering our clients by providing the people, processes and technology to transform their organizations, allowing them to focus on their core business."
Not only have the companies on the 2021 Inc. 5000 been very competitive within their markets, but this year's list also proved especially resilient and flexible given 2020's unprecedented challenges. Among the 5,000, the average median three-year growth rate soared to 543%, and median revenue reached $11.1 million. Together, those companies added more than 610,000 jobs over the past three years.
"The 2021 Inc. 5000 list feels like one of the most important rosters of companies ever compiled," says Scott Omelianuk, editor-in-chief of Inc. "Building one of the fastest-growing companies in America in any year is a remarkable achievement. Building one in the crisis we've lived through is just plain amazing. This kind of accomplishment comes with hard work, smart pivots, great leadership, and the help of a whole lot of people."
The recognition is the pinnacle in a growing number of awards, designations and recognitions Involta has earned in the last year. In June, the company announced it has been KLAS Rated and Reviewed for Partial IT Outsourcing. This esteemed recognition marks the first KLAS designation for Involta, further advancing the company's mission to enable healthcare organizations to transform digitally. The company has appeared multiple times on CRN's top lists, including the 2021 Fast Growth 150, 2021 Solution Provider 500 and Tech Elite 250.
Recently, the company also acquired assets of SecureData 365 in Canton, Ohio. In the last 12 months, Involta joined forces with Radware and VMware, earning the company VMware Cloud Verified status.
Complete results of the Inc. 5000, including company profiles and an interactive database that can be sorted by industry, region, and other criteria, can be found at www.inc.com/inc5000. The top 500 companies are featured in the September issue of Inc., which will be available on newsstands on August 20.
For more information about Involta, visit www.involta.com.
Aspinity Expands Executive Team and Board of Directors in Go-to-Market Drive for AnalogML

Aspinity, the developer of analog machine learning (analogML™) chips that enable near-zero-power always-on sensing for battery-powered devices, has added a trio of industry veterans to its organization. Glen Clark, former corporate vice president and general manager of Analog Products, Cadence Design Systems has joined Aspinity as vice president of engineering along with two high-profile members of the company's board of directors: Jonathan Ballon, former vice president and general manager, Edge AI and IoT, Intel Corporation, and Stephen DiFranco, whose senior leadership positions in semiconductors span Broadcom, Cypress and AMD.
"Following our fruitful Series A funding round in September 2020 with investors such as Amazon and Anzu Partners, engagement with major product manufacturers, and collaborations with influential industry partners such as Infineon Technologies and STMicroelectronics, we've laid the groundwork for the successful market introduction of our first chip," said Tom Doyle, founder and CEO, Aspinity. "The addition of Glen Clark, Jonathan Ballon and Stephen DiFranco marks the next milestone in our company's progression. We're thrilled to have these three powerhouses join Aspinity's internal and advisory teams."
During his 21-year career at Cadence, Glen Clark rose from R&D director at Neolinear—which Cadence acquired in 2004—to lead a global R&D team for which he steered product design and development, articulated the roadmap, and directed strategic planning for the company's industry-leading analog IC platform. Under Clark's leadership, Aspinity will deliver its chips with an intuitive software development environment that enables customers to create their own application-specific algorithms for the company's novel analogML core. He will also grow the engineering team to accelerate commercialization and support the company's expanding list of customers and partners worldwide.
"I'm thrilled to be part of Aspinity's talented and driven team," said Glen Clark, vice president of engineering, Aspinity. "Living in the world of analog semiconductors for most of my career has shown me analog's advantages in power, performance and reliability, which is why I'm so excited about our analogML core. Capturing the built-in benefits of analog architectures for machine learning, the analogML core enables near-zero power in always-on-listening products, making it a breakthrough technology for the hundreds of millions of IoT devices and small consumer electronics that run on battery. The other game-changer is its ease of programmability for digital and analog engineers alike."
Aspinity's two new board members are accomplished senior executives who cumulatively bring more than 50 years of semiconductor expertise to Aspinity. While at Intel Corporation, Jonathan Ballon steered a multibillion-dollar global product line and organization responsible for various AI/ML and edge computing segments, leading ecosystem and channel development for the group, and aggressively accelerating revenue growth by 14% year on year—which was double the market rate. He also pioneered the development of new AI/ML hardware and software tools and scaled operations in China, significantly expanding regional profitability.
Stephen DiFranco works with teams around the world to identify how the next generation of AI technologies will create competitive advantage, impact outcomes, and streamline IoT services. His passion is how IoT and AI companies change offerings, implement go-to-market strategies, and create new customer opportunities. DiFranco is currently an executive partner with Gartner's chief sales officer practice and has held executive in residence (EIR) seats at Plug&Play, Silicon Catalyst, and the IoT Advisory Group. He is currently an advisor to three start-ups and a board member of a private company that automates medical endpoints. Previously, he held executive positions at Broadcom, HP, Lenovo, and AMD. At Broadcom, DiFranco first managed the IoT group in enabling clients to create some of the world's first connected devices. He then led the sales of the Broadcom IoT Group to Cypress Semiconductor.
Together, Ballon and DiFranco's extensive relationships in the complex IoT and edge computing ecosystem—as well as their expertise in shepherding semiconductor chips from R&D to multibillion dollar product lines—will prove pivotal for Aspinity's growth as the company introduces its products to market.