Turning the page to 2021 was an exciting, if not scary, proposition for everyone after navigating a year fraught with an historic pandemic, economic uncertainty and racial/political upheaval.
Pittsburgh is built on a thick foundation of tenacity and grit. And it has been showing itself across the local tech ecosystem. We know the coming year(s) will not be easy for anyone. But when have they ever been, really?
But we wanted to know what our tech, business and community leaders were thinking as they find themselves ankle deep in a new year that sees challenges ranging from snuffing out the COVID-19 pandemic, navigating a new political landscape and building inroads to equality and access. These are all underpinned by getting back to health and business as soon as possible. Here's what people are saying:
Aurora Deepens its Commitment to Pittsburgh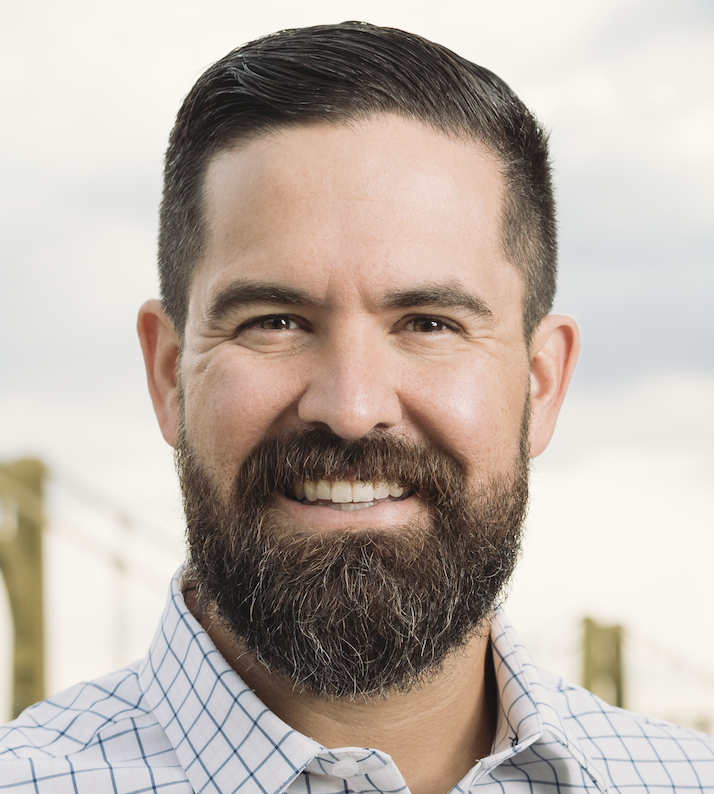 Gerardo Interiano, Head of Government Affairs, Aurora
Aurora's mission is to deliver the benefits of self-driving technology safely, quickly, and broadly. 2020 proved our value proposition. The impact of self-driving technology is more real today than ever before. With the pandemic, we saw clearly the impact that this technology will have as we look for safe and reliable ways to move people and goods – getting food, vaccines and emergency supplies to those who need it most.
Throughout 2020, we maintained our focus. We continued to hire for new roles, we made progress in the development of the Aurora Driver, and we announced that Aurora is acquiring Uber's self-driving unit, ATG, as we significantly shift the landscape of the automated vehicle space. As we continue to grow, we have the resources to accelerate development and deliver the Aurora Driver more broadly.
In 2021, Aurora is positioned to be the leader of the self-driving car industry. Aurora will have a strategic relationship with the world's number one ride-hailing platform and the strongest team as we build the most advanced technology, all while keeping safety at the forefront. To those that were skeptics, the pandemic showed the real value that self-driving technology will have when it comes to the movement of people and goods.
Going forward, our commitment to and presence in Pittsburgh, our headquarters since day one, will only grow. The people of Pittsburgh have welcomed this technology and have opened their doors to the world-class talent that continues to move to this great city. And for that, we are incredibly humbled and grateful. Nothing could excite us more than to have the opportunity to deploy this technology in the city where it was developed!
Build on Your Wins from 2020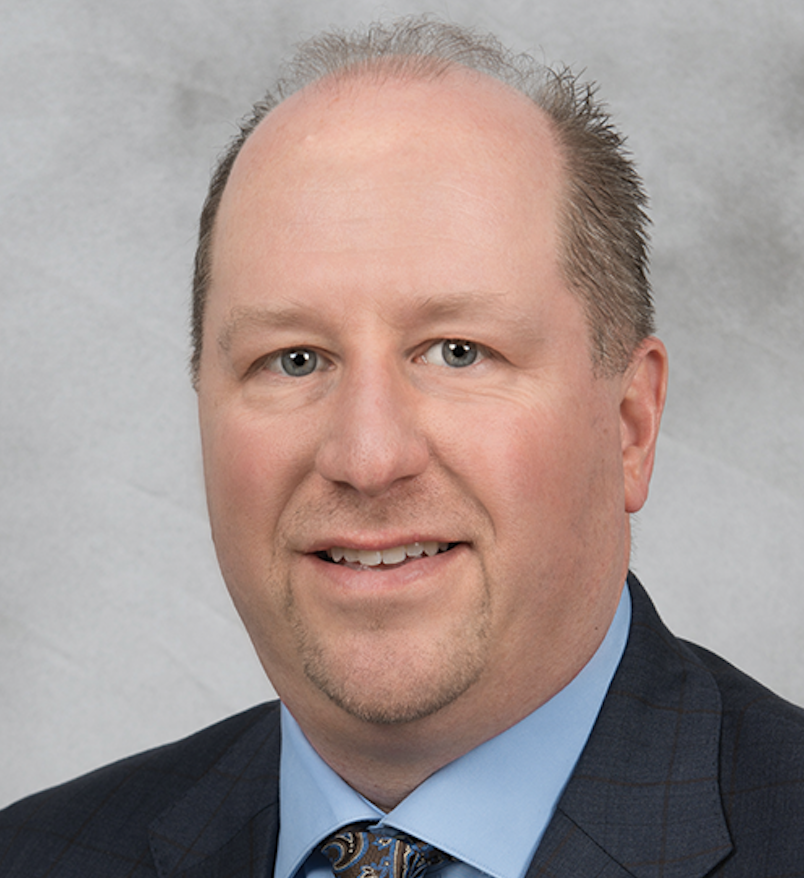 Chris Simchick, Founder, CEO, SDLC Partners
If there is one thing 2020 taught us, it is to have a blend of strategic and tactical positioning that can enable you to pivot quickly. We must continue to ask ourselves, "Do our contingency plans stand up to scrutiny and are they relevant? Do they align leadership and employees to a course of action? Do they support your desired outcomes?" For SDLC Partners, we will focus on the power of routine, delivering a differentiated experience to customers and employees, and attracting and retaining the talent needed to transform our clients' businesses.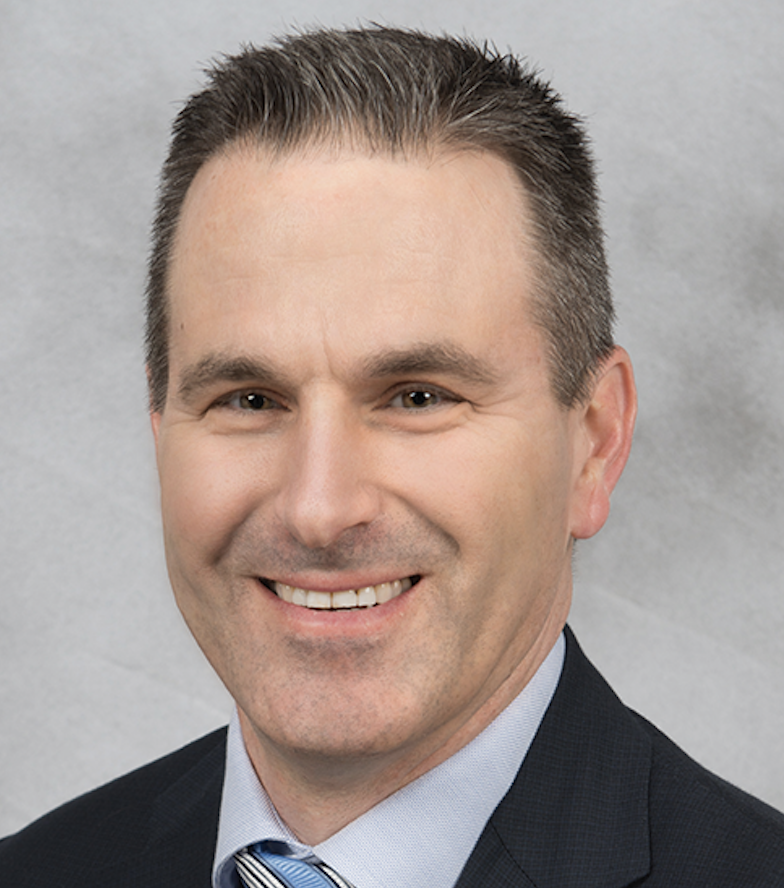 Scott Barnyak, Founder, Chief Sales & Marketing Officer, SDLC Partners
In the face of such a tough year, there have been bright spots. People adapted to #WFH, companies innovated quickly to find ways to add value and our frontline workers continue to help our country get through this time. My approach and suggestion for other leaders is to build on your 2020 wins, however small, to set the tone and rally your team. Most of all, stay positive. Our region can be proud of strong sectors in healthcare, technology, education, and others that continue to adapt and recover through common vision and tenacity.
Building a Better, More Vibrant Downtown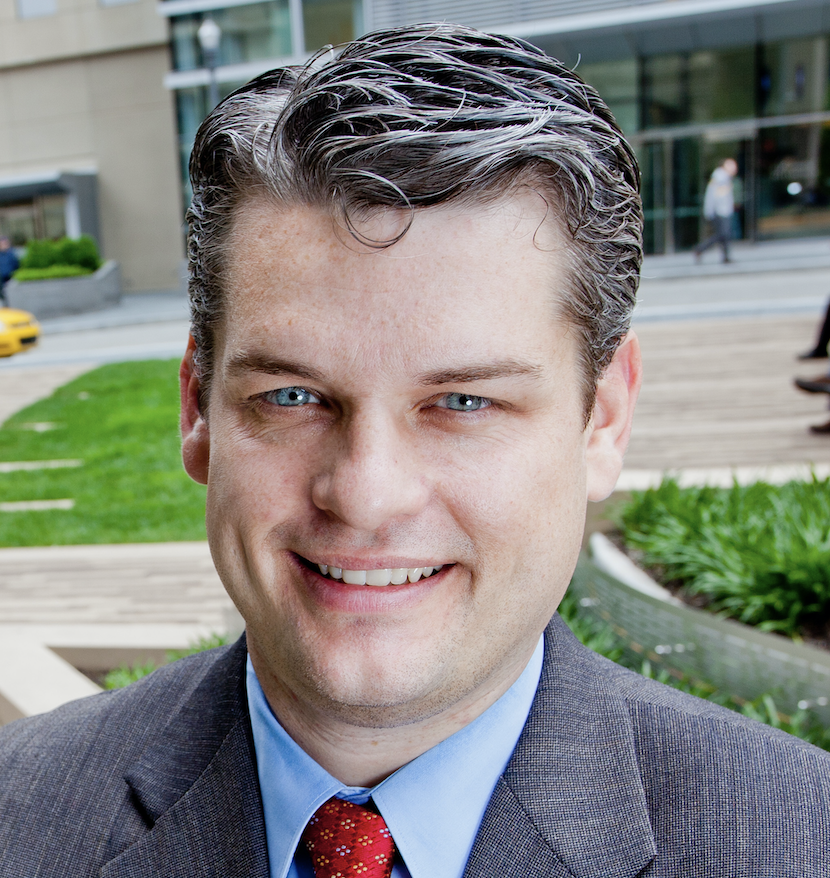 Jeremy Waldrup, President, Pittsburgh Downtown Partnership
For Downtown Pittsburgh, the new year means new opportunities to reforge what a vibrant and connected urban center looks like to the region.
Looking back, 2020 has shown that Downtown is nothing if not determined. Restaurants pivoted to takeout, created new outdoor dining amenities that showed how vibrant our streets can be, and fed their neighbors in need while struggling to stay open. Small businesses and retailers supported one another while learning new ways to engage their customers, quickly implementing online stores and remote shopping experiences.
In 2021, we will continue to see the creativity, passion, and drive that has sustained and built our neighborhood. We'll be reforging not only the Downtown that was so full of life and vibrancy just one year ago, but also one that's stronger, more inclusive, and more welcoming for all. With the opportunity to rebuild, we'll have to seize the chance to work together to create new places for others that have been left out of the conversation, creating a more equitable neighborhood.
With more than $4.5 billion of private and public investment over the last decade, Downtown has a strong foundation to build upon. The building, reinvention, and restoration of incredible spaces for people to live, work, and gather has brought new vitality to the neighborhood, reconnecting Downtown to the Strip, Hill District, Uptown, and the Northside.
We're looking to our future with confidence and believing that, together, we can reforge a Downtown that inspires everyone, welcomes all, and is the most vibrant and connected place to live, work, and play in the region.
Getting Ready for Takeoff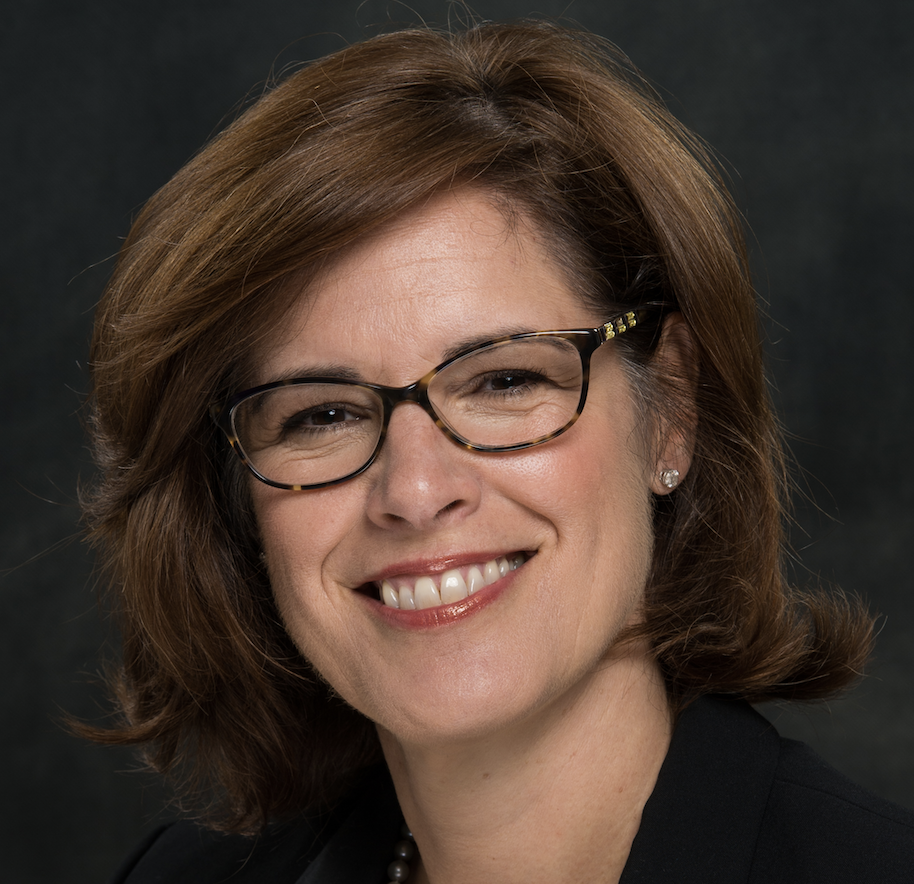 Christina Cassotis, CEO, Allegheny County Airport Authority
2020 has been brutal. And there is not one part of the world where that statement comes as a surprise. In March, COVID-19 kicked the bottom out of my industry, and the world discovered how many jobs and livelihoods depend on travel and tourism. (It's about 1 in 11.)
We may not get "back" to normal, but we're on the verge of finding out what normal will look like going forward. Throughout the year, I have been reminded of how essential we are to each other and the value of our shared experience and community.
As an airport, it is our job to provide the place where people begin and end journeys. Some are life-changing adventures, many reconnect families and friends, others advance business relationships and careers.
The people of Pittsburgh have a heightened appreciation for the role of aviation in the lifeblood of a city. Having lost a hub at the beginning of this century, the western Pennsylvania region has embraced our new role as a global connector.
Are business travelers coming back? There's much talk in my industry that business travel has changed, possibly for good. Zoom, Webex, Skype, GoToMeeting and other video conferencing tools have enabled face-to-face communication among people, groups and teams.
What did the old commercial say about the telephone? "The next best thing to being there." Today's virtual capabilities are impressive, but they remain the next best thing. Face to face, when possible, is still best.
I'm under no illusions. People have bigger things on their minds right now, and rightly so. Hit hard by the pandemic, businesses will work to keep their people safe while saving on travel expenses for as long as they can. But make no mistake, business travel will come back. The country will get back to business, and travelers will start flying again.
And when they do, our airport, like airports around the country, will be ready to welcome them back.
New Challenges and Opportunities for Manufacturing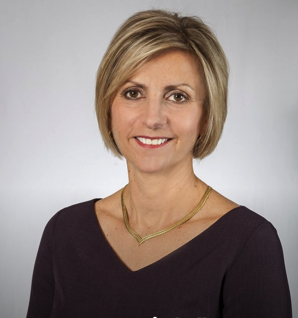 Petra Mitchell, President and CEO, Catalyst Connection
Southwestern Pennsylvania's manufacturers have the potential to achieve dynamic growth in the post-COVID-19 economy. While our region's nearly 3,000 industrial firms and their 80,000 employees were hit hard by the pandemic, their recovery is well underway. Since the onset of COVID-19, manufacturers have called back more than 5,200 workers and are staffed at 94% of their pre-pandemic levels.
At Catalyst Connection, we are extremely optimistic about 2021, but we know that our resiliency will continue to be tested. As a nonprofit provider of consulting and training services to small manufacturers in southwestern Pennsylvania, we are helping our clients not only survive the pandemic, but emerge stronger, more efficient and agile. Hiring and training workers, automating operations, localizing supply chains, and addressing cyber security risks and mitigation requirements are just a few topics on our minds as we begin the new year.
In the coming year and beyond, hiring will continue, but attracting and upskilling needed talent will remain difficult. Catalyst Connection has a robust portfolio of career awareness and on-line training solutions, including manufacturing, machining, welding and soft skills. We recognize that virtual training can certainly seem daunting for workers; fortunately our proven platforms and staff support can make things easier.
At the same time, we are supporting and encouraging a balance with automation and robotics, including more simplistic technologies like collaborative robots, smart conveyor systems and connected machines.
COVID-19 supply chain disruptions taught all of us a valuable lesson. Companies are recognizing the value of localized supply chains and domestic suppliers for critical components. Catalyst Connection is the convener of a federally designated Defense Manufacturing Community and is focused on making the right connections to facilitate reshoring and "buying local."
Lastly, cybersecurity is topping the list of concerns as so many manufacturers move to remote work environments, increase electronic data file exchanges and integrate more "smart" technology into core operations. In addition, the U.S. DOD is implementing its Cyber Security Maturity Model Certification requirement for its entire supply chain, many of which are in our region.
Addressing all of these trends will set a new stage for manufacturing success around the world and right here in the Pittsburgh region. The Catalyst Connection team and I look forward to playing an integral role assisting small manufacturers during these unprecedented times.
Pittsburgh is Ready to Welcome Back the World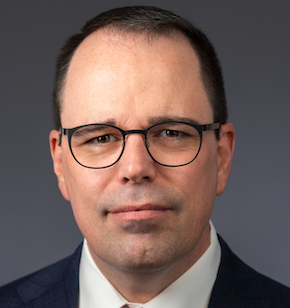 Jerad Bachar, President & CEO, VisitPITTSBURGH
Though travel came to a screeching halt in 2020, the ability to connect people to groups and experiences evolved in such a way that the travel and tourism industry will be in a stronger position in 2021.
Much of this growth is thanks to the new, varied digital offerings that are enhancing business and sports events, as well as leisure travel. I am continually amazed by the ingenuity, creativity and flexibility from the Pittsburgh travel and tourism community. And it is only fitting, since we often promote Pittsburgh as a major tech city that is helping to drive visitation.
Many of our fantastic, leisure offerings immediately began presenting easily accessible digital programming to supplement homeschooling and compliment classroom learning, like the Carnegie Science Center's Science at Home! virtual programs and The Andy Warhol Museum's Making It video series.
Business and sports events also have adapted and moved forward with hybrid experiences. Here in Pittsburgh, executives of the David L. Lawrence Convention Center unveiled The Confluence, an Event Studio, in November. This completely mobile studio allows organizations to live stream, pre-record presentations and host hybrid events.
While I anticipate our industry to further develop and expand its digital offerings, the human need to travel remains. In-person experiences can be modernized, but they can never be replaced. When visitors return to Pittsburgh, the travel and hospitality communities will be ready to safely welcome them back thanks to the Pittsburgh Global Health (PGH) & Safety Commitment – a lifelong pledge from the Pittsburgh community to our visitors and residents that their health and safety will remain a priority.
I look forward to more visitors traveling to our region in 2021. And, I take comfort in knowing that thanks to expansions in the digital space throughout our industry, it has never been easier to explore, learn and grow in Pittsburgh.
Creating Access to Drive Positive Change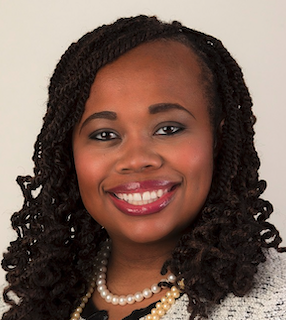 Toni Murphy, Comcast
Bouncing back will require businesses to not only focus on their employees' and customers' physical health, but also their emotional health, the region's economic health and the societal health of racial justice. Comcast has spent much of 2020 focused on these issues.
During this unprecedented time, we are working hard to do everything we can to support our customers, employees and communities. COVID-19 has underscored the importance of access to technology and an internet connection at home for school, work and basic health and human services. Our network teams have worked around the clock to ensure that it could meet the rapidly growing needs of our customers like West Virginia United Health Service.
When the pandemic started, we took immediate steps to expand our Internet Essentials program, the nation's largest, most comprehensive internet adoption program for low-income households by offering two months of free service to eligible new customers. To help even more people stay connected, we also opened our Xfinity WiFi hotspots to anyone who needs them for free—including non-Xfinity customers.
We are also deeply committed to playing a role in driving positive change in our communities. In June 2020, Comcast NBCUniversal committed $100 million to fight injustice and inequality against any race, ethnicity, gender identity, sexual orientation or ability.
In Pittsburgh and across the country, we are partnering with nonprofits and city leaders to create places where students can participate in distance learning. We also launched RISE (Representation, Investment, Strength and Empowerment) as a multi-year, multi-faceted initiative designed to help thousands of small businesses dealing with the ongoing impact of the pandemic, social unrest and environmental events.
As we look to 2021, we will continue to focus on our comprehensive efforts to help families and individuals stay connected, and to help empower small businesses.
Pandemic Changes Create New Opportunities for Equity in Education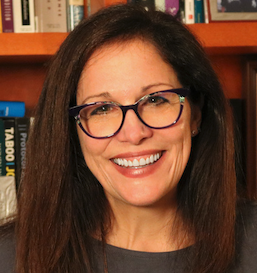 Jacqueline Edmondson, Chancellor and Chief Academic Officer, Penn State Greater Allegheny
Hindsight is 20/20. Higher education institutions have learned a great deal this past year, and we need to stare clear-eyed at those lessons as we reconsider our pedagogies, practices and missions in a post-pandemic world where we strive to educate citizens to be active members of an anti-racist democracy. Technological tools were critical to the continuity of teaching, research and service as the pandemic shuttered campuses across the country. At the same time, these tools further exposed the inequities some students face when they have limited financial resources.
This year we learned that change can occur quickly as we implemented alternative grading systems, waived SAT/ACT requirements, created virtual labs and ensured that all students had Internet access and personal devices. Some of the changes should remain as we work to adopt more just and equitable policies and practices.
Some of the quickness with which we made these change was due to a spirit of collaboration and compassion like none I have ever seen. At Penn State, we worked across campus locations in new and quite productive ways. Penn State Greater Allegheny (McKeesport, PA) is one of 20 Penn State campuses offering two- and four-year degree programs. We coordinated efforts with other campuses to ensure students could make progress toward their degree no matter where they were in the world.
In some cases, we found affirmation that our work in the years prior to March 2020 prepared us in ways we would never have anticipated. At Greater Allegheny, the Digital Fluency Project ensured that everyone on our campus could ethically use digital tools to solve problems and communicate. Our Crossing Bridges Summit, intended to bridge racial divides in the region, reached wider audiences as we produced virtual events and engaged people from all over the country.
We will certainly be glad to have some of our past traditions return, from in person classes to sporting events, concerts and commencement ceremonies. But some of our new ways of being, driven by a new sense of collaboration and compassion, should remain as we look back on a year that was like no other.
Banking on a Bright Future for Small Business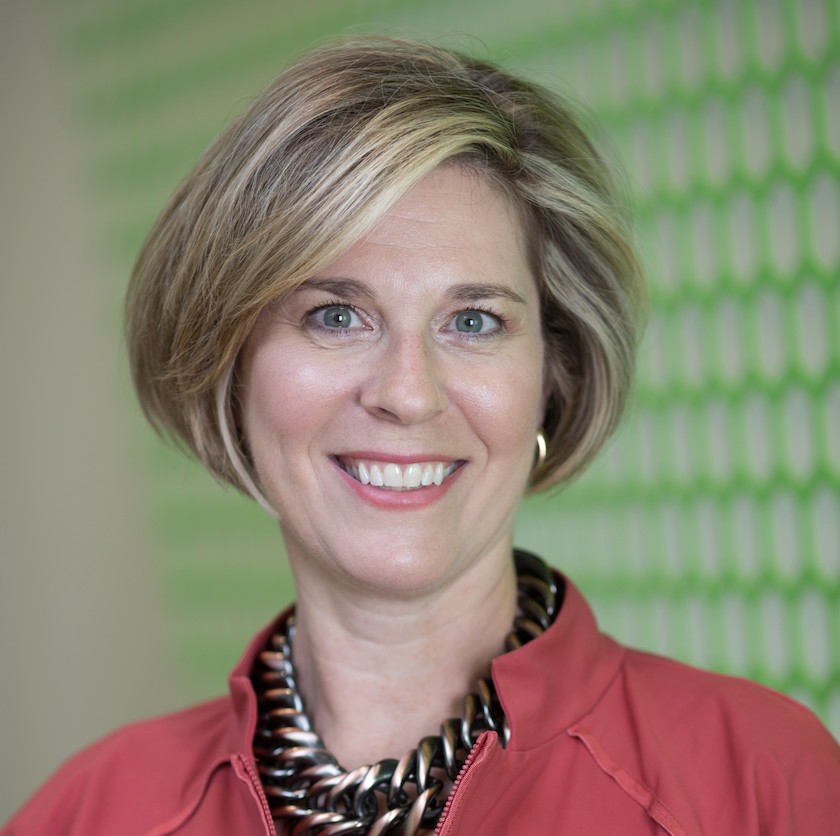 Susie Shipley, Regional President, Huntington Bank
As a national leader in Small Business Administration (SBA) lending, we take seriously our role in helping businesses thrive and strengthening our communities.
We believe small businesses are the life blood of our communities. Huntington's purpose is to make lives better, help businesses thrive, and strengthen the communities we serve. And as we move into the new year, there is great potential to do more to help small businesses who have been hard hit during this challenging time.
Huntington is investing in small businesses, with a special emphasis on those owned by minorities, women and veterans through its Lift Local Businesses, introduced late last year. As the cornerstones of the American economy, we have committed $7.6 billion to help small business owners.
Access to capital for certain groups, and in some neighborhoods, is limited. Lift Local Businesses offers lower dollar amount loans, no fees and many other helpful features, such as business-planning and educational programs, for minority, women and veteran-owned businesses to help bring business owners the relief, recovery and growth they are seeking.
By implementing a lower credit score and offering lower dollar amount loans, while providing a suite of products and services, including business financial education, this program is aimed at increasing the number of small businesses that start, grow or recover in our communities while positioning them for success with longer repayment terms, lower rates, and no fees as part of our investment in their development.
This is a journey. For this to be successful, we need to partner with others locally to spread the word, connect with potential customers who can benefit from this program and to earn their trust. We want to partner, listen and learn to figure out how to do this at greater scale ultimately investing more to help more people. We feel we must do good during a period of stress and hardship, in line with Huntington's Purpose.
Proud to Protect Pittsburgh for a Stronger Future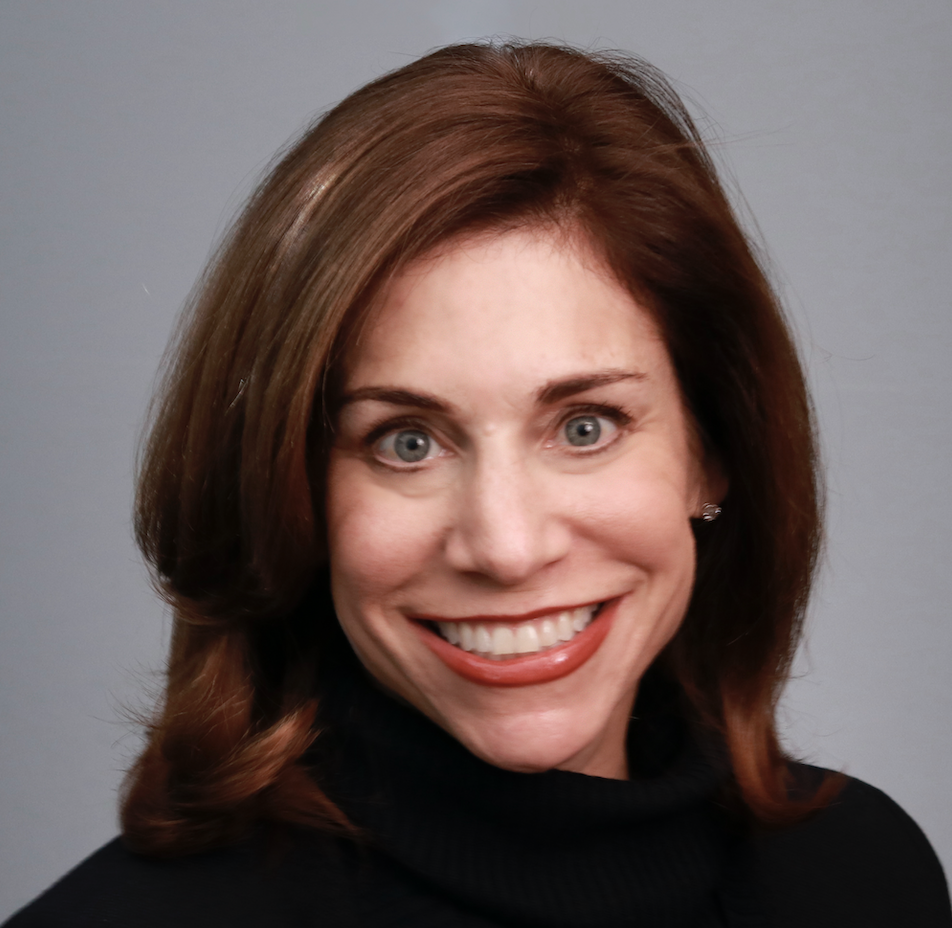 Stefani Pashman, CEO, Allegheny Conference on Community Development
"A brighter future for our region is on the horizon in this new year. A light at the end of the tunnel is the vaccine which will help defeat COVID-19 and let us fully embrace a new, better normal. As we look forward to that, we must continue to be 'proud to protect Pittsburgh' and remain committed to doing all the things that are necessary to keep our people safe, support our businesses – especially smaller businesses – and encourage vaccine acceptance and deployment.
"During these final stages of the pandemic, COVID-related relief for impacted businesses, families and individuals will be essential. Likewise, I know we'll find inspiration in the resilience and creativity of our region. This crisis, like others before it, will spawn new solutions and ideas that will only make us better.
"Additionally, we'll continue efforts to unlock and leverage the full potential of our region's economy resulting in businesses continuing to expand, talent management being redefined, and the Pittsburgh region positioned to benefit from this shifting economy."