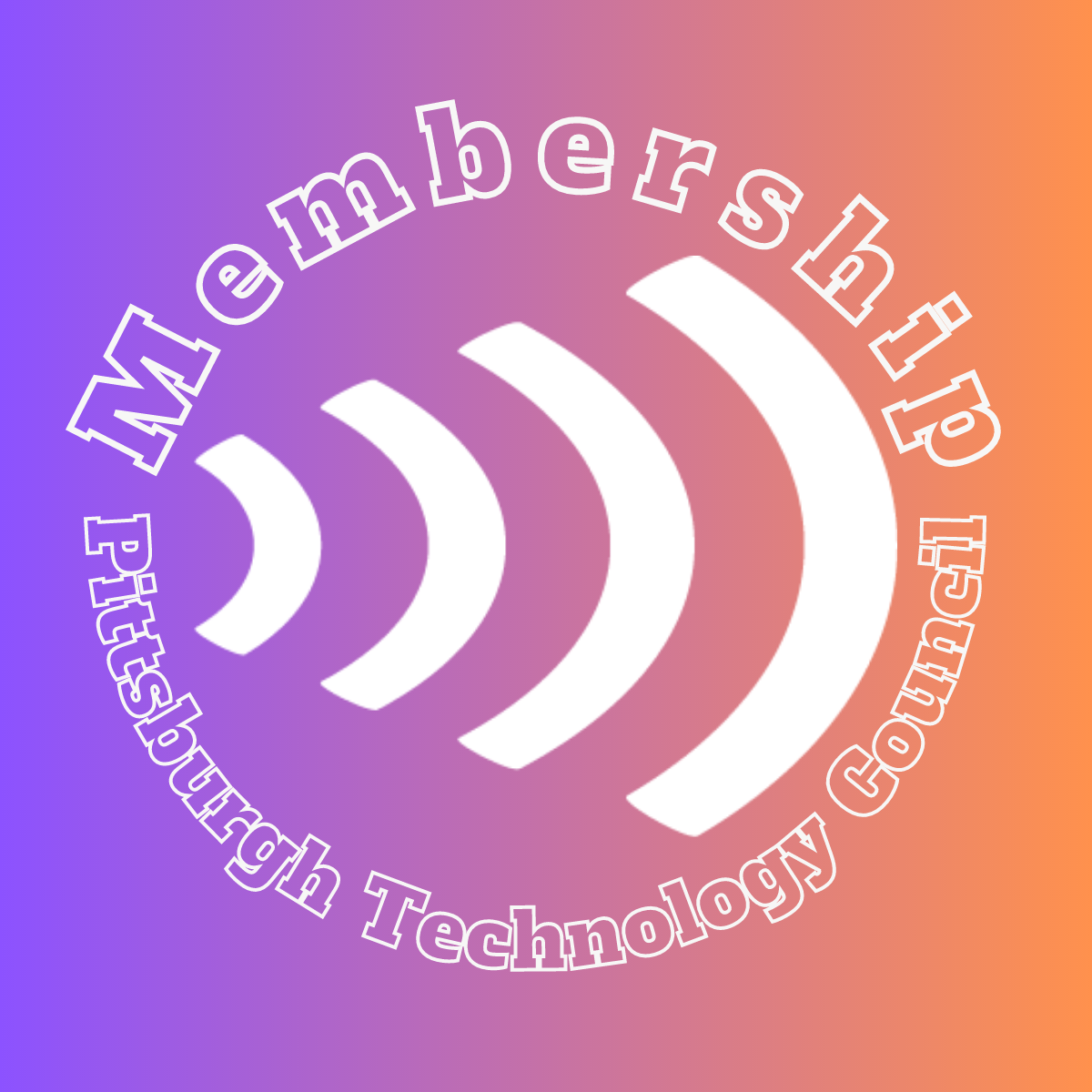 Pittsburgh Technology Council members truly represent the diversity of clusters that make up the Pittsburgh region's technology ecosystem. From AI and Analytics to Cloud Services and Advanced Materials, check out a handful of the Tech Council's members and how they might be able to help your business succeed.
ArcusScale
ArcusScale is a software engineering services company offering technology consulting, custom software development, software enhancement and maintenance, agile project management, outsourcing, and tech team Extension. Provided solutions include and are not limited to mobile applications, web applications, servers / databases / APIs, cloud hosting and architecture, serverless solutions, and 3rd party software integration. ArcusScale caters to a wide array of clients mostly in healthcare, MedTech, pharmaceutical, oil and gas, government, non-profit, CleanTech, security, education, and training. www.arcusscale.com
AssetGenie, Inc.
AssetGenie, Inc. provides professional services to our own company, and our sister companies, AGiRepair, Inc., AGParts, Inc., and Oasis Mental Health Applications, Inc. Professional services include human resources, payroll, accounting and finance, IT and software development, marketing. www.agigrouponline.com
Axixe
Axixe is a healthcare technology consulting and innovation company. Our services enable health systems and hospitals to realize the full potential of their technology investments. www.axixe.com
Belleflex Technologies
BelleFlex® Technologies produces Belleville washers and Belleville disc springs compliant to DIN specifications 2092, 2093, and 6796 as well as custom applications at our ISO 9001-2015-certified manufacturing facility in Southwestern Pennsylvania. We routinely produce in size range of 0.25" to 48" OD with ultra high standards making us a trusted choice for mission critical applications like automotive, energy, rail, medical, oil refining and more. Our products can also be found in The International Space Station and Deep Sea Explorer Vehicles. We also provide CNC machining and waterjet services on a wide range of materials. www.belleflex.com
Bender Consulting Services, Inc.
Bender Consulting Services, Inc., is a Pittsburgh-based company whose mission is to recruit and hire people with disabilities for competitive career opportunities, in areas such as IT, finance/accounting, and engineering, in the public and private sectors. Bender works across the U.S. and Canada. www.benderconsult.com
Bizowie
Bizowie ERP is a full-featured software suite that combines a powerful, feature-rich set of financial and operational applications with a beautiful, friendly user interface, implementation by business process experts, and nearly infinite customization. http://bizowie.com
Black Bottle IT
Black Bottle IT provides cyber security, regulatory compliance and IT managed services for small/mid-size companies. Black Bottle IT specializes in providing a cyber security centric approach to all its clients. www.blackbottleit.com
Block & Associates, LLC
Block & Associates, LLC is a women-owned and managed law firm. The firm was founded to partner with its clients to deliver exemplary outside general counsel services in a manner that optimizes responsiveness and efficiency. The firm's practice areas include corporate, tax and nonprofit law, real estate, business litigation and employment counseling and litigation. https://www.blockandassociatespgh.com/
Bounteous
Founded in 2003 in Chicago, Bounteous creates big-picture digital solutions that help leading companies deliver transformational brand experiences. Our expertise includes Strategy, Experience Design, Technology, Analytics and Insight, and Marketing. Bounteous forms problem-solving partnerships with our clients to envision, design, and build their digital futures. www.bounteous.com
Brand Holdings, LLC
Brand Holdings, LLC, a holding company focused on acquiring DTC e-commerce companies in the areas of health and wellness, sports nutrition, beauty and functional foods, and other categories is backed by Kidd & Co and T-street Capital. Headquartered in Pittsburgh, PA, Brand Holdings operates two e-Commerce brands: Dr. Emil Nutrition and Simple Botanics. www.dremilnutrition.com
Bridge Fusion Systems LLC
Bridge Fusion Systems designs and develops hardware and software systems that measure, control and interact with the real world. The company specializes in meeting schedules and solving the customer's problems in a cost effective way. Bridge Fusion Systems can help with a broad range of design needs including: microprocessors, power, motor control, instrumentation, communications and analog design. The experience of Bridge Fusion Systems spans Industrial, Transportation, Medical, Instrumentation and Scientific applications. http://www.bridgefusion.com
Broadwing, LLC
Broadwing was founded on the idea that the recruiting experience could be and should be different. We believe that candidates, hiring managers and recruiters should all feel that their piece of the puzzle is important and is handled with care through the recruiting process. In operation since 2017, over the course of our history, we have partnered with progressive organizations that we feel really move the needle. www.broadwingtalent.com
BRUNNER / BHiveLab
BhiveLab is focused on inventing new ways for brands to engage the on-the-go consumer through digital technology. www.bhivelab.com
Bryte
Bryte is the creator of the Bryte Balance, a cutting-edge smart mattress developed on the world's first, AI-powered Restorative Sleep Technology platform. With a focus on licensing to leading mattress manufacturers, partnering with luxury hotels, as well as selling direct to consumers online, Bryte is on a mission to empower lives through restorative sleep. www.bryte.com
Built Different
Jordon Rooney is a freelance social media consultant who works with many different businesses and individuals in the Pittsburgh area. Jordon is considered a digital innovator and personal branding expert who thrives on making a social impact in the new digital age. http://nfbd.org/
Burns Engineering
Burns is a nationally respected provider of specialized engineering services, bringing highly-technical, sought-after engineering expertise to transportation and critical infrastructure projects.Our primary focus is to create solutions for the toughest engineering challenges, and deliver on our promise to help our clients be successful. www.burns-group.com/
BxVideo Solutions, LLC
BxVideo™ provides Web-cast communications solutions that are cost-effective and easy-to-use. We have a very satisfied client base using our services for creating, distributing, archiving and viewing Rich Media Presentations. For all of your live and on-demand webcasting requirements, call BXVideo today. http://www.bxvideo.com
CAN Technology Solutions
CAN Technology Solutions, an icanlabs company, sells and deploys A/V technology solutions for classrooms, conference rooms, and other applications. CAN focuses on improving the Student Experience and collaboration through the use of these technology solutions. www.icanlabs.com
Caregogi
Caregogi disrupts the traditional senior care industry by connecting care seekers with quality care providers online at half the cost. Caregogi's algorithm, created by a team with over 25 years of senior care experience, uniquely matches care seekers to their perfect care provider instantly. Currently, Caregogi has nearly 2,000 care providers on their platform waiting to connect with seniors in need of care. www.caregogi.com
Catalyst Pharmacy Consulting LLC
We excel in providing superior consulting services to retail, independent, mail order, and outpatient pharmacies, as well as other healthcare providers. Our expertise is in Systems Implementations and Training, Software Product Management / Project Management, and Pharmacy Operations. Our strengths include building and leading highly effective cross-functional teams, pharmacy industry knowledge, deploying technology, and customer relationship management. http://www.catalystrxconsulting.com