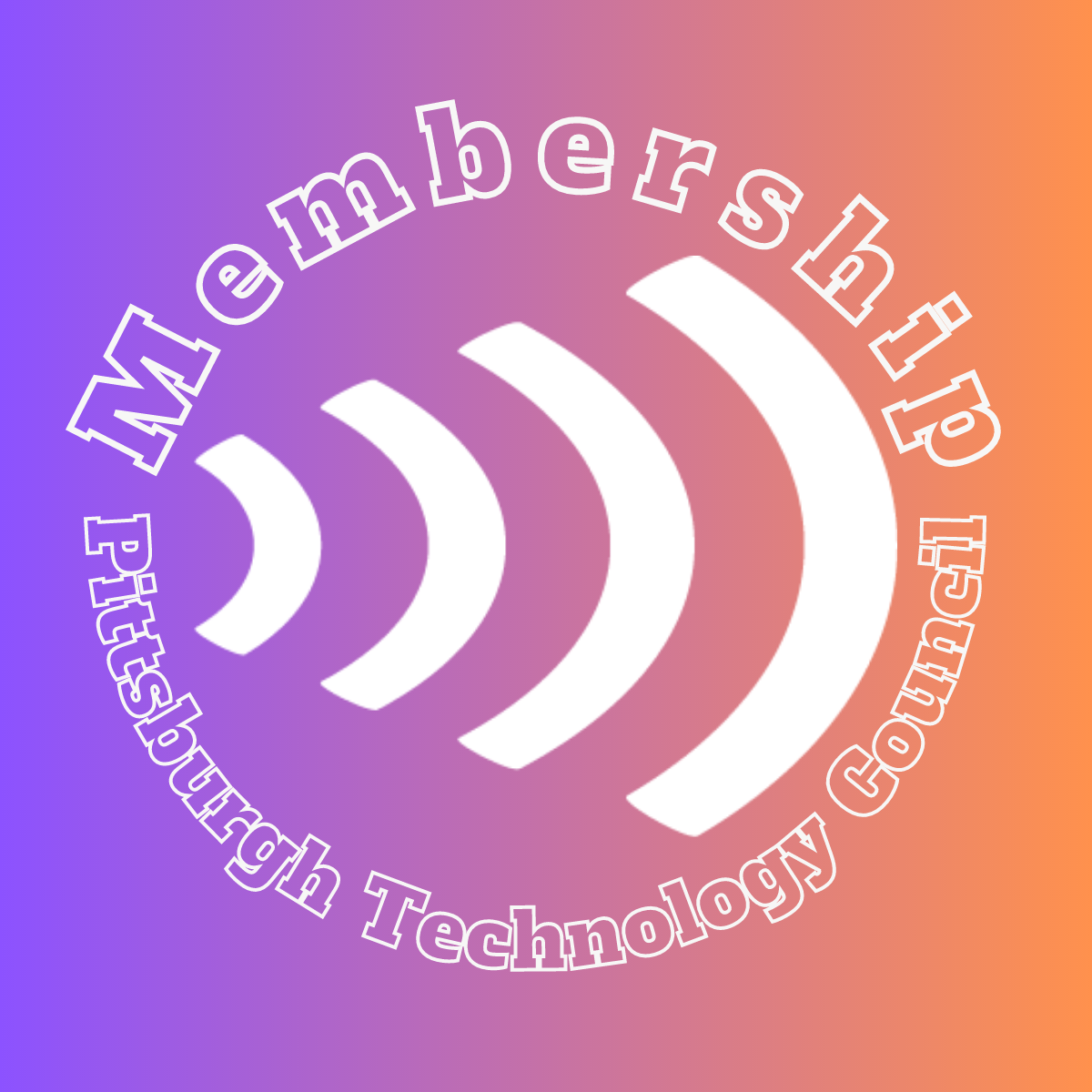 Pittsburgh Technology Council members truly represent the diversity of clusters that make up the Pittsburgh region's technology ecosystem. From AI and Analytics to Cloud Services and Advanced Materials, check out a handful of the Tech Council's members and how they might be able to help your business succeed.
DataBank
Pittsburgh is a hub of technology and education. Pittsburgh Supercomputing Center, Carnegie Mellon University, the University of Pittsburgh, Duquesne University and other institutions in the area are drivers of innovation and growth. It is widely regarded as the center of autonomous vehicle development, engineering and testing. It's long history of being known as a port city, where regions come together, continues in the modern age as it's central location can meet a wide variety of needs for both Midwestern and Eastern markets. In the middle of this is DataBank. It's downtown Data Center is the Carrier-Hotel for the Metro Pittsburgh Area and is able to supply carrier neutral access to a rich selection of carriers. www.databank.com

DATEL Software Solutions, LLC
DATEL Software Solutions is a leading telecommunications software developer that has been a member of the Pittsburgh technology community for over 10 years. Our goal is to help businesses, small and large, better manage their calling with our real-time contact center and call accounting applications. Our premier solution, the Unified Contact Center SWEET!, provides a wide range of call reporting, monitoring and management features. We pride ourselves on outstanding service, and believe that our customers are not investing in just a software solution, but in a partnership that cares for their business. And we truly believe, "You can't manage what you can't (or don't) measure!" http://www.datel-group.com
De-Bias
De-Bias is an Employer Review service that creates transparency of underrepresented and marginalized employees' by providing a safe space, free of retaliation, to share their experiences at a company. www.consciousunbias.com
DeepLocal
Deeplocal is an award-winning creative technology and experience design company that invents interactive experiences for global brands, helping them tell stories and connect with audiences in new and unexpected ways. A spin-off of Carnegie Mellon University, Deeplocal is home to experts in engineering, design, and creative strategy. Their work bridges the physical and digital worlds and is experienced worldwide at live events as well as in retail flagships, corporate campuses, and museums. www.deeplocal.com
Diamond Wire Spring
Diamond Wire Spring is a family owned, experienced spring manufacturer with more than 70 years in the spring industry. Our manufacturing plants expand over 80,000 square feet and are spread across the United States. Our main facility and corporate office is in Pittsburgh, Pennsylvania. In addition, we have manufacturing plants in Greenville, S.C. as well as Tyler, Texas. Our capabilities to coil springs range from .008" - .625" in wire diameter and we are also equipped to create wire forms ranging from .010" - .196" wire diameter. In addition to manufacturing custom compression, die, torsion and extension springs and wire forms, we also have an extensive catalog with a wide assortment of compression, extension and die springs. http://www.diamondwire.com

DICK'S Sporting Goods, Inc.
Founded in 1948, DICK'S Sporting Goods, Inc. is a leading omni-channel sporting goods retailer offering an extensive assortment of authentic, high-quality sports equipment, apparel, footwear and accessories. As of November 3, 2018, the Company operated 732 DICK'S Sporting Goods locations across the United States, serving and inspiring athletes and outdoor enthusiasts to achieve their personal best through a blend of dedicated associates, in-store services and unique specialty shop-in-shops dedicated to Team Sports, Athletic Apparel, Golf, Lodge/Outdoor, Fitness and Footwear. http://www.dickssportinggoods.com

eCore Service
eCore's purpose is to provide solutions for companies who wish to offer remote work, open up opportunities and empower women in the workplace, and support stay-at-home parents and economically disadvantaged communities. eCore specializes in remote team management. They believe that geography shouldn't be a barrier to providing value. eCore Team will spend time with you to assess what your business needs and then use their networks to create a team to meet those demands. Services Include: Project Management - Experienced professional delivering projects in both waterfall and agile methodologies. B2B Data Management - Expert data researchers to gather, enhance, or validate any type of data. Customer Service/Support - Multilingual Call agents trained to meet your needs for telemarketing, cold sales calls, customer service calls, and updating contact lists. Web/Mobile App Development - Scrum Team is on standby to build your dream app. www.ecoreservice.com
Edge Case Research
Edge Case is the trusted risk-management partner for companies building self-driving trucks, autonomous robotaxis, and smarter passenger cars. We help developers and operators measure, manage, and insure the risks posed by software driving in the real world. Our mission is to deliver the promise of safe autonomous mobility. https://www.ecr.ai
EdTech By Design
EdTech by Design is a non-profit dedicated to innovative and problem-solving software and services. Chrysalis, a communication and collaboration software program, enables McKinney-Vento liaisons to connect, collaborate, and engage all stakeholders that support students experiencing homelessness. America loses hundreds of thousands of students experiencing homelessness to trafficking, drugs, and the streets every year. Chrysalis prevents these students from slipping through the cracks of bureaucracy and disengagement. We also conduct research, publish, and present key findings on all aspects of educational technology integration. EdTech by Design specializes in research and education-based best practices in selecting, adapting, and integrating educational technology to maximize engagement and learning. www.EdTechbyDesign.com
Eliassen Group
Eliassen Group provides strategic consulting and staffing solutions with an expertise in IT Staffing, Agile Consulting, Risk Management/Business Optimization, Cloud Solutions, Government Services, and Life Sciences. www.eliassen.com
Ellen Freeman Immigration Law Group, PLLC
Ellen Freeman Immigration Law Group PLLC specializes in complex immigration law solutions for businesses engaged in manufacturing, academia, emerging technology, healthcare, and the arts. The firm takes a holistic approach and applies Ellen's over 20 years of Big Law firm experience in labor and employment in all facets of immigration law matters. www.freemanimmigration.com
Empower Business Solutions
Empower business solutions has been deploying ERP solutions for small to medium size businesses for over 25 years. We are a Acumatica ERP reseller the fastest growing cloud based ERP system for small to mid market companies. www.em-powered.com
Epigen Technologies
We apply industry-leading expertise and new emerging technologies to identify and solve the most complex organizational challenges. Since 2016, we have successfully collaborated with a wealth of enterprise and government organizations to help augment the workforce, improve productivity, and drive profitability on their behalf. We act as a strategic consultancy, specializing in professional management & technical services, information security & compliance, and emerging technology & AI readiness. Our team is composed of expert data scientists, developers, engineers, futurists, and philosophers that are dedicated to delivering strong ROI with every project. As a company, we believe in pushing the boundaries of what's possible. www.epigentechnology.com
EPlus Technology, Inc.
ePlus is a leading consultative technology solutions provider that helps customers imagine, implement, and achieve more from their technology. With the highest certifications from top technology partners and lifecycle services expertise across key areas including security, cloud, data center, collaboration, networking and emerging technologies, ePlus transforms IT from a cost center to a business enabler. Founded in 1990, ePlus has more than 1,500 associates serving a diverse set of customers in the U.S., Europe, and Asia-Pac. The Company is headquartered at 13595 Dulles Technology Drive, Herndon, VA, 20171. For more information, visit www.eplus.com.
Equinix
Equinix is the world's digital infrastructure company. We interconnect industry-leading organizations such as finance, manufacturing, retail, transportation, government, healthcare and education across a digital-first world. Business leaders harness our trusted global platform to bring together and interconnect the foundational infrastructure that powers their success—sustainably and securely. www.equinix.com
ERIN
Erin is a Smart Employee Referral Software that helps businesses maximize employee referrals to fill open positions with higher-quality, longer tenure candidates at a fraction of the cost of traditional recruitment. https://erinapp.com
Everest Infrastructure Partners
Wireless connectivity is rapidly changing the world. Utilizing a data-driven approach, Everest has developed one of the largest and most efficient aggregation platforms focused exclusively on Wireless Infrastructure assets. We are a creative and entrepreneurial team operating in multiple countries around the world. Our Vision is to embrace technology evolution to deliver exceptional value to our network provider customers, their wireless communications users, and all participants in the growth of mobile infrastructure networks. Operating more than 1,000 communications tower sites in the United States, Australia, and New Zealand, Everest has raised capital commitments of more than $1 billion since its inception in 2015, making it one of the wireless industry's fastest growing and largest private tower companies. www.everestinfrastructure.com
Expense Reduction Analysts
Expense Reduction Analysts is a specialized cost and supplier management consultancy focused on delivering improved business performance to clients of all sizes in both the private and public sectors. We deliver additional profit to your business and provide best practices to your team, allowing your staff to stay focused on their highest priorities and your organizations key initiatives and allows us to deliver cost savings and improve process efficiencies for you. www.expensereduction.com
ExpenseAnywhere
Headquartered in Pittsburgh, PA, with offices in the USA, London, and India, ExpenseAnywhere is a leading provider of powerful, user-friendly web and mobile solutions for automating corporate spend management processes and payments. Since 2005, we've been dedicated to helping commercial and public sector organizations control and manage their spending, driving efficiency and compliance while reducing costs, risks, and fraud. https://expenseanywhere.com/
F5
F5, Inc. is an American technology company specializing in application security, multi-cloud management, online fraud prevention, application delivery networking (ADN), application availability & performance, network security, and access & authorization. www.f5.com
FifthWall
FifthWall is a technologically integrated Cyber Insurance company that issues and brokers cyber insurance policies and provides technological solutions to thousands of customers & partners nationally. www.fifthwallsolutions.com
Five Star Development, Inc.
With over 23 years of experience, fivestar* develops custom web and software solutions that centralize workflows, optimize processes, and enable decision-making through real-time data and business intelligence. Typically, our clients are managing workflow and processes with a mix of software and web applications that are not fully integrated and often are a combination of products and legacy systems. We evaluate what they have against what they want to accomplish and recommend an optimal solution that marries existing tech with new development. With Pittsburgh roots and a global reach, fivestar* helps clients in a wide range of industries. We believe the best way to deliver results is developing projects and relationships that last, developing on average eight projects for a client over five or more years. http://www.fivestardev.com
Fluor Marine Propulsion
Fluor Corporation (NYSE: FLR) is a global engineering, procurement, fabrication, construction and maintenance company that designs, builds and maintains capital efficient facilities for its clients on six continents. https://fluormarinepropulsion.com/