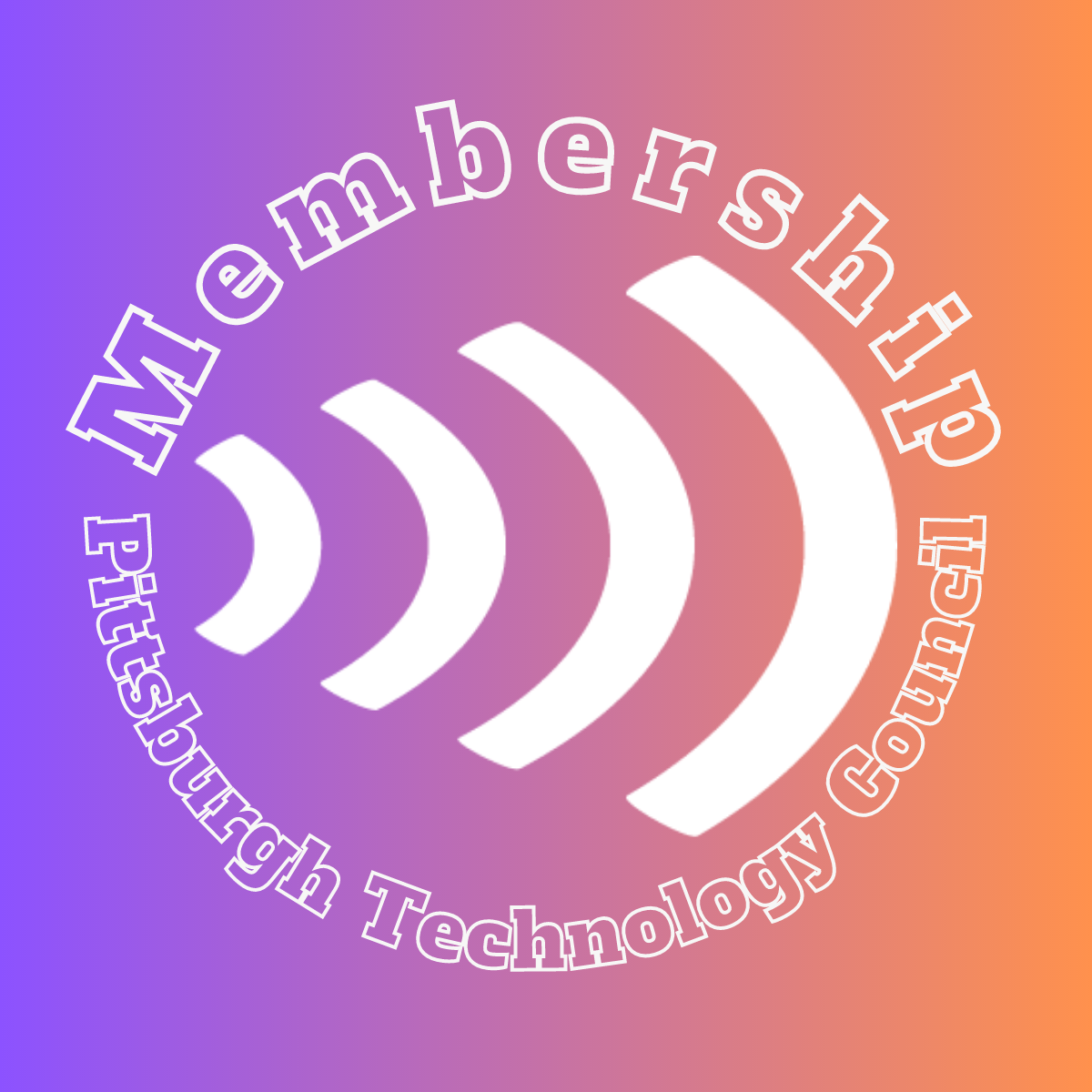 Pittsburgh Technology Council members truly represent the diversity of clusters that make up the Pittsburgh region's technology ecosystem. From AI and Analytics to Cloud Services and Advanced Materials, check out a handful of the Tech Council's members and how they might be able to help your business succeed.
113 Industries
Using AI technology and a team of expert analysts, 113 Industries surveys innumerable online consumer conversations in order chip away and reveal only the most critical insights into target behavior. This strategic approach to cutting through the noise is the first step toward creating products the world actually wants to buy.
1486 Labs
1486 Labs is an entrepreneurial venture based in Pittsburgh focused on the growing markets for data, analytics, and artificial intelligence (AI). Analytics and AI are the engines for this generation's leading businesses and are causing industry disruptions. Data is the fuel for those engines data that is both internally created and externally acquired. Mission: 1486 Labs's mission is to democratize the access to external data (data is the data that is purchased or otherwise acquired by an organization). In addition, 1486 Labs is a catalyst for organizations to use data to solve overwhelming and massive problems in novel and sustainable ways. Visit our linkedin page at https://www.linkedin.com/company/1486labs/ to follow our journey.
2 Krew Security
2 Krew Security is among the leading Greater Pittsburgh security solution companies that offer all-around innovative commercial and residential surveillance and security systems. They specialize in turn-key integrated security solutions customized for new and existing commercial buildings, residential homes, franchises, industrial, educational, municipal, state, and federal agencies. Whether you are looking for a fire alarm system installation, access control systems, video surveillance tools, security alarm systems, or maintenance programs, they are the providers you want to work with.
2 Krew believes everyone deserves the peace of mind knowing their property has the protection of advanced technology and quality equipment. Since their inception, they have had the privilege of creating intelligent security and solutions for thousands of commercial and residential customers. 2 Krew Security and Surveillance is an indigenous company with headquarters in Kittanning, PA. www.2krew.com
Accipiter Systems, Inc.
Accipiter Systems, Inc., is a leading developer of innovative networking solutions delivering products that reduce recurring expenses by facilitating infrastructure consolidation and reduce non-recurring capital expenditures by extending the useful life of installed server equipment. Accipiter's focus is on delivering specialized network interface cards that not only provide a significant increase in bandwidth, but also interoperate with existing infrastructure, reduce server loading and enable more efficient server deployment and utilization in corporate networks in order to reduce overall network operating expenses. Accipiter's customers consist of corporate entities with installed medium- to large-size server networks. http://www.accipitersystems.com
Addev Materials
Addev Materials is a company specializing in custom converting of thin materials and custom packaging for the automotive, aerospace, medical and industrial marketplace. Addev is headquartered in Lyon, France with locations throughout Europe and North America. Addev Pittsburgh specializes in slitting and die cutting protective films, tapes, and adhesives for sound deadening, protection, fixturing, and gasketing applications. www.addevmaterials.com
Advanticom
Founded in 1995, Advanticom has been delivering expert technology solutions to clients all over the region. We were founded on the concept of combining excellent service with customized, efficient solutions. Innovation and client satisfaction are our main motivators.
To provide high-quality service, you need a strong team to support those initiatives. We believe we have the best technical and supporting team members available in Pittsburgh. These talented experts are empowered to solve the problems and issues our clients bring to us. They are constantly reviewing industry trends and concerns, paying attention to threats and new opportunities, honing in on things that can improve the efficiency and business operations of our clients.

One example of this is when our organization worked to become Pittsburgh's first ISO 27001 certified managed services firm in 2016. Advanticom's audit and certification was issued by A-lign, an ISO/IEC 27001 certification body accredited by the ANSI-ASQ National Accreditation Board to perform ISO certifications. We continue to maintain this global gold standard in Information Security Management Systems (ISMS). Our team worked to get this certification to reduce the risk and increase the peace of mind of our clients. www.advanticom.com
AlphaGraphics
AlphaGraphics in the Cultural District is a locally, woman-owned Marketing Services Provider focusing on measurable strategic Cross Media Marketing using today's communication vehicles including print, graphic design, web, e-mail, and mobile. AlphaGraphics develops partnerships with customers and offer innovative ideas and solutions. Since 1999, we help our clients effectively communicate with their target audience by delivering individual and unique products that drive measurable results. Visit AGPittsburgh.com for a comprehensive list of services and online case studies. AlphaGraphics is dedicated to keeping downtown Pittsburgh alive.
American Middle East Institute
The Pittsburgh Middle East Institute (PMEI) is an independent, non-profit organization, focused on building business, educational and cultural ties between the United States and the Middle East. www.AmericanMEI.org
American Web Devs
Veteran-Owned & Top Rated | American Web Devs is a Pittsburgh-based software development shop that makes software and web projects downright pleasant. They exist to help business leaders take on innovation and their mission-critical challenges, and win. They believe that there's a better way to do business in America and it's not by using technology that ships data overseas or by trusting critical systems with foreign companies. The systems and sites that will power the world tomorrow are happening today at American Web Devs. https://americanwebdevs.com
Analytics Bound
Every business, large or small, collects data. Customer data. Sales data. Employee data. Financial data. By focusing on data, companies can develop strong analytics programs allowing them to see and respond to critical business insights. The speed and accuracy at which a business can respond to insights, analyze trends, track their progress, and make decisions not only improves business processes but ultimately gives them a leg up on their competition. Analytics Bound is passionate about helping businesses of all sizes improve their data quality, visibility, and transparency to make quick, effective business decisions. Analytics Bound has a proven track record of implementing systems, improving business processes, and developing data analytics programs that can truly transform your business. www.analyticsbound.com
Animal Inc.
Animal provides visual effects, film & television, commercial production and post production. http://www.animaleast.com
Applied Systems Associates, Inc.
Applied Systems Associates, Inc. (aSa), is the world's leading provider of software for the reinforcing steel industry. Thousands of users at more than 500 client sites worldwide rely on aSa's "Complete Rebar Solution." New to the aSa suite is ProRebar, a complete 3D detailing package for rebar fabricators and placers. Bentley Systems' ProConcrete, an award-winning Building Information Modeling (BIM) tool, is included in the aSa ProRebar bundle.
In addition to rebar industry solutions, aSa provides custom engineering, business applications, information technology services, and technical skills training. Applied Systems' experienced, professional staff includes a full-service Information Technology department, knowledgeable financial software consultants, CAD experts, a large development team, and trained support personnel. www.asarebar.com
Aquasource Technologies
It is said that before the world runs out of oil, it will run out of drinking water. Although more than 70% of the world's surface is covered with water, only 0.007% is clean and potable. Close to 1.2 billion people face water scarcity and 8 million people die of water related diseases. Our vision is to alleviate water scarcity by using high technology like thermal plasma systems and make clean water economically available worldwide. www.aquasourcetechnologies.com
Arctic Wolf
The cybersecurity industry has an effectiveness problem. Every year new technologies, vendors, and solutions emerge, and yet despite this constant innovation we continue to see high profile breaches in the headlines. All organizations know they need better security, but the dizzying array of options leave resource-constrained IT and security leaders wondering how to proceed. At Arctic Wolf, our mission is to End Cyber Risk through effective security operations. To achieve this, we believe that organizations must do three key things: 1) Optimize existing IT and security controls 2) Add expertise to establish 24x7 coverage 3) Continually review their cybersecurity posture and implement strategic actions to strengthen it. www.arcticwolf.com