Digital and social media are central to every corporate, brand and cause communication effort, not a sideshow just for the marketing team. Although that was true before the COVID-19 virus, now this is obvious.
Organizational products, campaigns, services and reputations are experienced, built and lost on websites, emails, YouTube and feeds from LinkedIn, Twitter, Facebook and Instagram. These platforms are the primary touchpoints with every audience that is key to your success.
Tactics such as media relations, events and nondigital advertising still matter, but they shouldno longer be executed without a complementary digital strategy to capture the full value of the effort created.
So, for any organization that needs to catch up and build broad digital communications capabilities to operate in the new reality, here are simple truths to consider:
Digital and social media communication isn't just someone's job; it's everyone's job.
Plant this mindset across your organization, or save yourself time and don't bother reading further.
Build relationships, not just transactions. Digital is built for lasting relationships, which is good news because successful organizations need to manage and develop relationships across broad categories of stakeholders. Digital skills, budgets and attention can no longer be siloed and aimed only at marketing function transactions.
Data that you generate must be collected and organized. Without even trying, your organization generates loads of data. Websites, emails, social channels, advertising and maybe a CRM. These "data generators" need to feed internal technology that can help with your audience building, content strategy and insights that guide you toward achieving your goals.
Match creative content resources with data resources. One is pointless without the other. Data and creative work are equals in a relationship. Data informs creative work. Creative brings data insights to life for audiences.
Focus on your organization's identity. Digital allows you to show the best version of your organization, on many channels, to all your stakeholders: employees, clients, donors, media, shareholders, governments, members and/or communities. However, because digital is about what someone wants to know — not what you want to tell them — you must develop your identity for all occasions.
Feedback is learning. And when it comes to digital, your team will learn only as fast as the speed of feedback. Fortunately, digital and social media provide lots of feedback on viewership and engagement. The faster you learn to digest and execute on feedback, the faster yourimprovement at communications. Simplify what you measure, and make it available across your organization.
Align teams to organizational goals, not job responsibilities. Job titles and job descriptions are often impediments — not assets — when you're trying to achieve communication goals. They make it possible for everyone to do exactly what they are supposed to be doing, yet the result is an overall failure. Responsibility for goals must be shared by an entire team, and all tactics need to be tethered by the strategy to get there.
Digital and social media will change your organizational structure. Be open to less or realigned structure conforming to audience goals, not channel tasks or hierarchy. Trust that more experimentation and organizational creativity will yield important innovations and breakthroughs.
Embrace best concepts rather than best practices. Pay attention to what everyone else is doing, and build a unique, repeatable system that matches the culture of your organization. The fact that there are so many examples of "best practices" should be your clue that there is no one right way to execute great communications.
Humility and optimism are required. The goal is to be smarter at the end of the day, every day. That means acknowledging that there are always some things you don't know in the morning, every morning. Great communications work is about the great pursuit, the journey toward achieving goals and excellence. If your organization can embrace that, you can be on your way.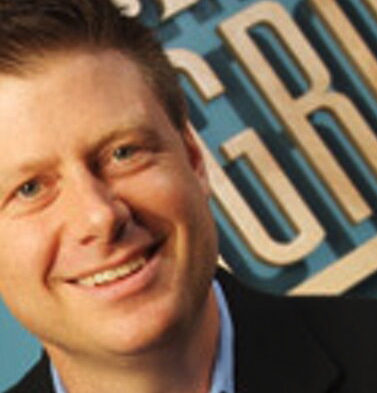 About Chris Bravacos
Chris built the firm that wins tough fights anywhere, and it became the largest independent public relations firm based in Pennsylvania. Bravo has deep expertise in executing digital and data-centric communications campaigns for energy, life sciences, health care, education, government and infrastructure clients. Before starting Bravo Group, Chris served as a staffer to two U.S congressmen in Washington, DC, was executive director of the Pennsylvania Republican Party and played key roles in the election of Gov. Tom Ridge and in the Ridge administration. He is a graduate of American University.
Listen to Chris on TechVibe Radio: