The Digital Foundry at New Kensington is offering a Digital Manufacturing Professional Level 3 Certification.
Level 3 programs are for current professionals (technical managers, engineers, specialists) with technical background/experience or education in engineering, manufacturing and data/information technology, as well as responsibility for advancement of product or service development in manufacturing.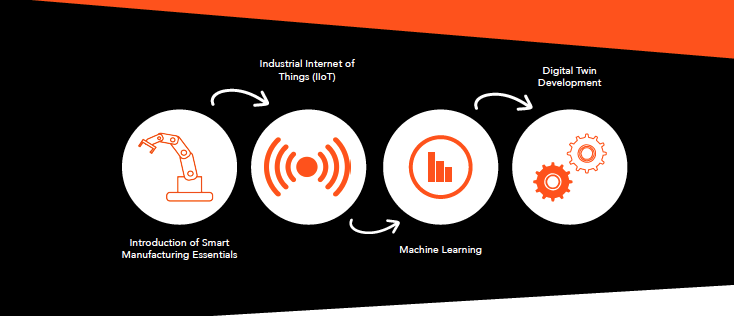 Participants can choose to complete only the on-line introduction to Smart Manufacturing Essentials, module I, or complete all four modules for in-depth understanding and certification.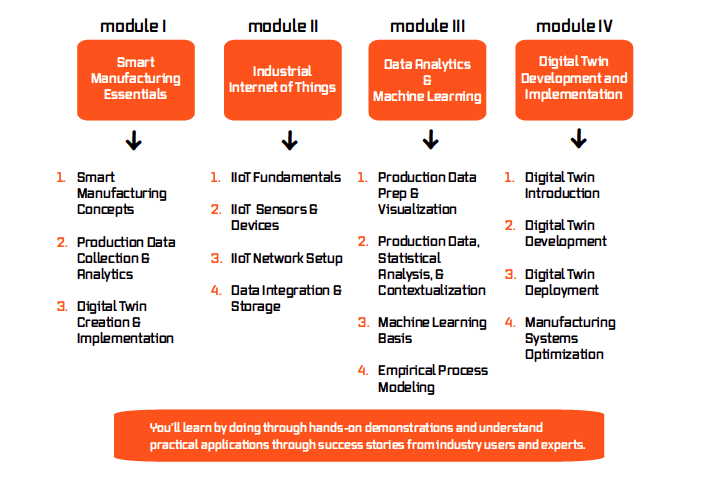 Those who complete all four modules will earn a Digital Manufacturing Professional Certificate from Penn State, which is also recognized for Professional Engineering (PE) certification.
Upon successful completion of individual modules, certificates of completion will also be awarded. This is a CESMII-approved training.
module I: July 13,14, & 15 from 11:30 a.m. to 1:30 p.m. (Online)
modules II - IV: August 2,3,4,5 from 8 a.m. to 5 p.m.
& August 6 from 8 a.m. to noon (In-person at Penn State New Kensington*) cost: Module I only: $200/person / Modules I – IV: $2500/person Limited Space Available. Register:
Module 1 only: newkensington.psu.edu/Level3-Module1
Modules 1-4: newkensington.psu.edu/Level3-Modules1-4 * Modules II-IV are in-person at Penn State New Kensington's campus located at 3550 Seventh Street Road, New Kensington, PA 15068.
Steve@DigitalFoundryNK.com | (412)759-3113 | digitalfoundrynk.com