Dobil Laboratories is an award-winning, nationally recognized, a full-service audiovisual systems integrator. It provides efficient solutions by delivering the latest technology solutions to its customers. Dobil's reputation for quality and customer service has been carefully cultivated since it opened its doors in 1971.
It designs and/or installs large screen graphics projection, sound reinforcement and sophisticated, but easy-to-use integrated control systems for many of the country's leading corporations and educational institutions.
Dobil strives to supply each client with excellence in satisfaction and the highest in quality products and services to meet each individual need. Dobil prides itself on proficiency and surpassing each deliverable.
Dobil has an experienced group of more than 150 employees with extensive knowledge in their respective fields. From programmers and designers to installation technicians, Dobil consistently implements custom solutions and stands by its reputation that has been cultivated over the last five decades.
Dobil's services include:
Audio Visual Integration
Live Events & Event Production
Fire & Security Systems
Digital Signage
Public Address & Low voltage
Connect with Dobil:
Let's learn more about Dobil's impressive 50 year's in the marketplace and how it has been a quiet, but key part of Pittsburgh's innovation ecosystem: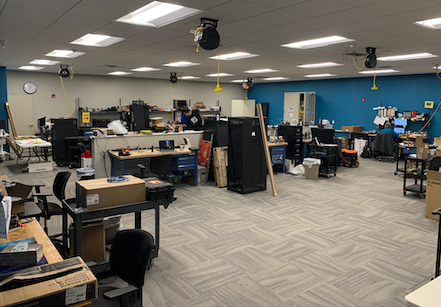 PTC: Dobil has had an interesting evolution providing tech solutions over the last 5 decades. What changes do you see down the road, especially given the pandemic?
Dobil: Our customers are asking us to help more with design of offices and how to best implement technology. The office landscape is changing, and they want to understand options for video conferencing, collaboration and how to engage with remote employees/customers.
In higher-ed, it is all about keeping staff/students safe while creating an interactive teaching environment. The remote students need to engage with the professors, and we have seen the adoption of video conferencing and lecture capture being used in creative ways.
In corporate, they are making changes to the amount of staff in the office, navigating meetings with remote participants and understanding how to best set up their spaces. Those companies that were late adopters to video conferencing are asking us to design rooms that are simple and easy to use like "Zoom rooms" or "Teams rooms."
We make a concerted effort to engage with each customer as their needs differ, but we are seeing the common trend currently of hybrid office use. When the employees are in the office, they expect to have the tools to keep them productive while needing to collaborate with people not in the same physical space.
Lastly, manufacturers are investing in "touchless" meeting capability that will allow users to use their own phone/tablet/pc to run meetings and controls in the room.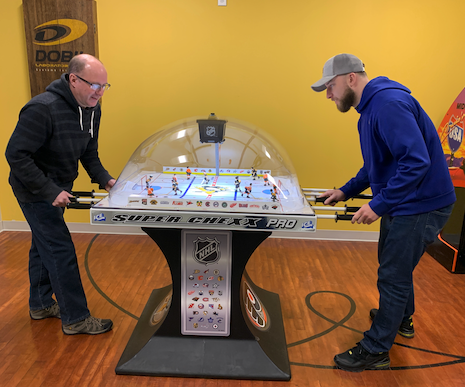 PTC: What has been the secret to Dobil's success so far?
Dobil: Simply put, our people! There has never been a company that has the culture Dobil has, and that is a function of the people that work here. It's a fun place to work, but we also treat our people right and do what's best for the clients. This really helps us recruit, retain and build the best workforce possible and led to The Best Places to Work award in 2019. It is common for a person to join the company, grow as a professional and stay until retirement.
Typically, our customers range all over the map, from CEOs and CIOs to general managers of properties and to facilities to really anyone depending on what the needs are. We have nationwide coverage across the US so we can help customers wherever they are.
During an install, we try to make it work simple and easily for our customers. We offer multiple services such as, Audio Visual Integration, Event Production, Fire & Security Systems, Digital Signage, and Public Address & Low voltage. We service ALL markets! Dobil Laboratories is a very successful, creative audio/visual system integrator that has a long track record of success.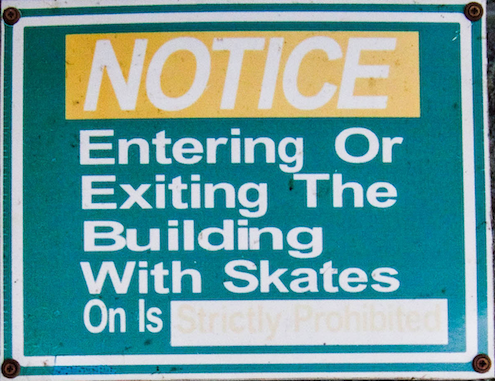 PTC: How much fun is it having your offices in an old roller rink? How does it add to your culture?
Dobil: It is true that Dobil's headquarters is located in an old roller rink. The best part about having the office in this building is we kept a lot of the roller rink's original features.
The old ticket booth room is something guests see as soon as they enter the building. You will see our server room and how Dobil racks look through 3 windows (3 ticket booth windows).
We also have a game room that employees can go into to release some tension. Dobil kept some of the arcade games from the roller rink such as bubble hockey, pinball, Pac Man, a driving game and darts. This room has a portion of the original flooring that people used to skate on at the roller rink. This room really adds some fun to our culture.
The original lights that went around the rink are also in our lobby area and are turned on for special events or if guests are coming to the building.
In our conference room, you can find a large conference table that was built from the roller rink flooring. One of most interesting features of the office. It's extremely durable and even has some detail from the rink.
We even have the original sign that hung outside of the building that reads, "NOTICE entering or exiting the building with skates on is strictly prohibited."
So much to see and take in when you visit us!