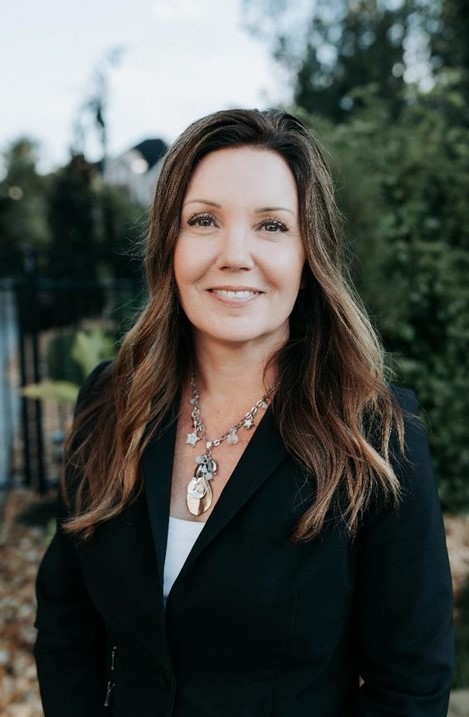 Power management company Eaton today announced that Rebecca (Becky) Jacoby is one of eight employees across Eaton's global operations to be awarded with the 2022 James R. Stover Volunteerism Award for her dedication and service to the community. Jacoby serves as the director of Talent Management and Organizational Effectiveness for the Eaton Electrical Sector and is based in the Moon Township office.
In addition to her community involvement in numerous organizations such as Strong Women, Strong Girls of Pittsburgh; the Moon Township Public Library; March of Dimes; and the Miracle League of Moon, she often includes her family as part of her community service.
"My community involvement is personal and focused on early child development and organizations that support children with disabilities and their families," Jacoby shared. "Following the premature birth of my first son, who has cerebral palsy and epilepsy, I transitioned to an interest in early child development and supporting children with disabilities and their families. I am so honored to be nominated and a recipient of the Stover award."
"Becky has been rooted in her community for decades, championing causes that she cares passionately about, from empowering women to supporting special needs children to encouraging literacy and reading at her local library," shared Brian Brickhouse, president of Eaton's Electrical Sector, Americas region. "Her passion has helped instill the spirit of service in her family and has allowed her to become such an impactful mentor and partner to her nonprofit organizations. She is very deserving of receiving Eaton's Stover Award, as we recognize and applaud her efforts."
Eaton established the Stover Awards in 1993 to honor those who have gone above and beyond to create meaningful change and whose contributions and passion exemplify the values and the dedication of Eaton's former Chairman, Jim Stover. In recognition of the winners' remarkable commitment to strengthening their communities, a $5,000 USD donation will be made in their name to an eligible non-profit organization of their choice.
About Eaton
Eaton is an intelligent power management company dedicated to improving the quality of life and protecting the environment for people everywhere. We are guided by our commitment to do business right, to operate sustainably and to help our customers manage power ? today and well into the future. By capitalizing on the global growth trends of electrification and digitalization, we're accelerating the planet's transition to renewable energy, helping to solve the world's most urgent power management challenges, and doing what's best for our stakeholders and all of society.
Founded in 1911, Eaton has been listed on the NYSE for nearly a century. We reported revenues of $19.6 billion in 2021 and serve customers in more than 170 countries. For more information, visit www.eaton.com. Follow us on Twitter and LinkedIn.