The Pittsburgh Technology Council is turning 40 this year, and it's not suffering a mid-life crisis! Quite the opposite, as there will be no walks down memory lane either. It's just looking toward the future and relying on its amazing membership base to set the pace. We asked Tech Council members where they hope to see Pittsburgh's tech sector 40 years from now.
Putting Pittsburgh's Mind(s) to It!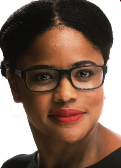 Ingrid Cook, Founder and CEO, SHzoom
Of course, it's impossible to discuss advanced manufacturing without discussing the advances in technology over the years. In 1983, at the tender age of 10, I thought college was the only pathway to learning new things, creating new experiences, and escaping the small, steel mill town in which I grew up about 50 miles south of Pittsburgh.
Back then, it was hard to imagine a world that didn't require me to sit in a library for hours to learn something new; or a world that would no longer require me to physically travel in order to create new environments. It would be these experiences that spurred my belief that maybe my parents were right! They often told me growing up, "You can do anything if you put your mind to it." It was this belief that led to SHzoom and it is this same belief that will take the Pittsburgh region forward another 40 years!
Forty years forward, at the ripe age of 90, whether it's flying cars or glasses that replace the need for computers, when we (Pittsburgh) "put our mind to it," the possibilities are limitless! The opportunities available in advanced manufacturing will create for 10-year-olds today what the advancements in technology created for the children of the '80s! Cheers to Forty Forward!
---
A Vibrant End-to-End Economy
Donald F. Smith, Jr., President, Regional Industrial Development Corporation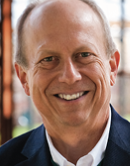 Pittsburgh is already at the intersection of R&D and manufacturing, with universities producing world class talent and technology and a strong, existing manufacturing base.
In 40 years from now, our region can be a model of a vibrant end-to-end economy, where great research leads to a steady pipeline of well-funded startups, which grow into mature companies, marketing products that are manufactured in the region and supplied by a local supply chain.
Pittsburgh can be the place where artificial intelligence meets physical production, where we produce not only transformative technology, but technology that is integrated into workplaces and deployed to create higher-paying jobs for more people.
With a new administration in Harrisburg, now is the time to set the tone for the future with a new policy environment. Decades ago, we were a center of experimentation and economic development strategy. Organizations like the Benjamin Franklin Technology Development Authority, the Pittsburgh Life Sciences Greenhouse, the Pittsburgh Technology Council and others – launched as state and regional economic development initiatives – were part of our region's rebirth as a technology center.
With energetic and innovative policy support from the Shapiro Administration, testing new models and mobilizing new streams of activity, we can compete effectively for the industries and jobs that will drive our economy forward.
---
The acceleration of innovation will continue as the lines between ground and air blur, and mobility literally takes off. Major tech players from all industries will call Pittsburgh home, with a talent pipeline fueled by creative thinking and collaboration.
Chris Ciuca | Vice President of Programs | SAE International
---
Tech Council Has Much to Celebrate & More to Anticipate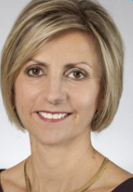 Petra Mitchell, President and CEO, Catalyst Connection
More than 2,500 years ago, the ancient Greek philosopher Heraclitus wrote "there is nothing permanent except change." Given the accelerated pace at which technology has changed how we work and live, those words should remain in the forefront of our minds as we celebrate the Pittsburgh Technology Council's 40th anniversary.
Amid an uncertain future in 1987 when mills were shuttering, leaders at the Pittsburgh Technology Council collaborated to apply for state funding and create the Southwestern Pennsylvania Industrial Resource Center (SPIRC) to help manufacturing companies replace steel as our economic engine. That collaboration, along with perseverance and federal and philanthropic investment, led SPIRC to change its name to Catalyst Connection, and has allowed us to reach this moment, a time that represents a better tomorrow than when we started.
The ubiquity of digital technologies and the benefits of using them are driving manufacturers to abandon manual processes in favor of advanced manufacturing technologies such as robotics, artificial intelligence, cybersecurity and other leading-edge solutions that give the right people continual access to the right data at the right time. Given the efficiency of digital technologies, they will undoubtedly become more widely used over the next 40 years.
To build upon the solid foundation that Council members have laid, it is imperative that manufacturers and the tech companies whose solutions they use continually invest in workforce development. The people in whom they should invest include team members who want to upgrade their skills, diverse groups of young people ready to launch careers after high school or post-secondary education, and experienced workers from a variety of fields, and various communities, who are looking to change careers.
By continuing to believe in a future that will be better than the past, and by collaborating to make that vision a reality, Tech Council members and strategic partners should have a long list of accomplishments to celebrate in 2063.
---
AI and Robotics Will Enhance How Work Gets Done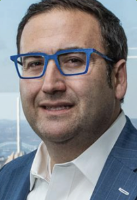 Justin Kaufman, Office Managing Partner, PwC
There are endless possibilities when it comes to the technology industry 30-40 years from now, especially in a technological hub like Pittsburgh. Emerging technologies like artificial intelligence, augmented reality, blockchain, drones, the Internet of Things, robotics, 3D printing and virtual reality will continue to evolve in the coming years. In Pittsburgh, I see automation, AI and robotics continuing to enhance how work is done, especially in the manufacturing industry!
There's also a lot of discussion about the metaverse and what that may mean for organizations in the future. While a lot is still unknown, it could profoundly change how businesses and consumers interact with products, services and each other. According to PwC's "Seeing is Believing" report, extended reality could potentially deliver approximately $1.5 trillion to the global economy by 2030.
And we anticipate to see a company's online presence become heavily dependent on digital ownership and transactions — for everything from one's digital identity and virtual real estate to supply chain and social networks. Companies across industries will continue to integrate autonomous systems into their value chain, and incorporate responsible AI and conversational natural language processing, helping to eliminate repetitive work and getting people into value areas they are passionate about.
While we began analyzing emerging technologies more than a decade ago, many of these are still in the beginning phases. But in 30-40 years, these disruptive technologies will be incorporated into our everyday business operations, and we will be thinking about what the next transformative technologies are of the future… more than likely coming out of our great Pittsburgh ecosystem of communities, organizations and universities.
---
PGT Trucking, Inc. has witnessed more than 40 years of technological evolution within the transportation industry. We are excited to support the Pittsburgh Technology Council, leading another 40 years of innovation in Western PA. PGT Trucking is the Future of Flatbed®. PGT Trucking Management Team
---
Tech Drives Education for a Nimble Workforce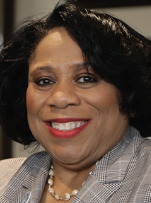 Dr. Alicia B. Harvey-Smith, President and CEO, Pittsburgh Technical College
Current technology and cultural shifts caused by the COVID pandemic provide pretty good clues as to where we're headed in education, not just for post-secondary, but deeper into middle school as well.
STEM-based curriculum will drive learning as students prepare for post-secondary education; they won't be novices to technology or its potential. This also means that STEM education must be provided to under-served communities—we simply can't afford to have large swaths of the population under-educated or unprepared to tap their potential.
Post-secondary education will also need to prepare for the fact that all careers will be fully immersed in technology, including how and where students learn. (Think climate change and security threats to infrastructure and delivery systems, both in physical and online learning environments.) Virtual reality, AI, 3D holograms and robotics are at work now everywhere.
Skills-based, deep-tech learning will necessitate degrees and non-degree learning that nimbly meet the demand for highly trained workers. Partnerships with industry to tailor and help fund curriculum will prepare the workforce at-large to be innovators, thinkers and doers.
At Pittsburgh Technical College, we have a legacy and commitment of working closely with industry to deliver the right education for students and we will continue to be a leader of this conversation. Our students and alumni will be ready.
---
Technology Empowers and Democratizes Human Potential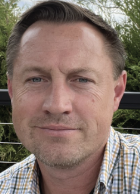 Craig Waller, CEO, Rewyndr
Dreaming about Pittsburgh 40 years from now brings fun visions for what 2063 could look like for tech and humankind at large. The past, and the present technologies we are bringing forth, certainly have their share of import, influencing where we end up as a society.
As for the past, one of my favorites is a 1984 video by William Shatner called "The Future is Now" where fears were allayed of mass unemployment due to industrial robots and mentions were made that artificial intelligent robots seemed to provide unlimited opportunities for expanding economies. Sounds familiar?
My current personal dreams of what the future looks like in technology and advanced manufacturing primarily revolve around empowerment and democratization to maximize untapped human potential while removing many of the societal barriers / inefficiencies to flourishing.
One key vision includes diminished need for inefficient and dangerous transportation through everyday access to aerial taxis in our region 40 years from now via companies like Joby Aviation and other pioneers, many of which have Pittsburgh's fingerprints all over them.
Other more personally relevant desires for 2063 center around democratization of hidden industrial and/or machine knowledge that causes injury, frustration and waste from obscurity and/or loss of know-how inaccessible to current humans doing work. This is often due to increasingly defunct modes of knowledge transfer that have been in use for centuries. Imagine the human health benefit (physical and psychological), pay raises possible, company expansion opportunities, etc., without all the current unnecessary waste, unnecessary injury and unnecessary inter-employee griping avoided with access to knowledge that belonged in the job you were being asked to perform? That excites me to be certain!
While it is exciting to anticipate what is ahead, we must also keep at the core of these advancements considerations for unique ways our human condition remains the same. People find joy in doing good work, and that's often contagious.
In view of at least this aspect, there is still much value left to harness in leveraging technology to foster better functioning, more connected, less obscure and more caring systems of collaboration offering people the opportunity to become more valuable contributors to their own self-worth and communities to which they choose to belong without barriers we now wrestle with today.
---
New technologies will continue to influence ways in which students expect to learn. Students of the future will not only expect but demand that their classroom experience includes robust virtual resources, regardless of where they are sitting. Brian Hayden | CEO of PA Cyber
---
Pittsburgh Will Be a Major Player in the AI Revolution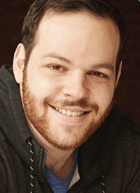 Tomer Borenstein, Co-Founder and CTO, BlastPoint
Forty years is a long time to predict the future of technology, but if there's one thing I know for sure as a co-founder of an AI startup, it's that AI will play a major role in shaping that future. As a city with a rich history in technology and advanced manufacturing, Pittsburgh is well-positioned to be a key player in the coming AI revolution.
Recent innovations in AI, such as diffusion-based image generation models and large language models like GPT, have garnered significant attention. These technologies are helping us to develop AI systems that can perform tasks that were previously unimaginable. As AI continues to evolve, the possibilities for what it can do are practically limitless.
Pittsburgh is home to some of the top AI research institutions in the world, including Carnegie Mellon University, my alma mater. CMU is at the forefront of AI research and is developing technologies that will shape the future of the field. And with its bustling start-up scene and AI-centric companies (like BlastPoint, which is developing cutting-edge AI technologies for enterprise customer data management) Pittsburgh will very likely be an epicenter for AI advancement.
In 40 years, we could see AI systems that are able to perform tasks that are currently beyond human capabilities, such as complex medical procedures or deep space exploration. These systems will operate with a level of precision and efficiency that will enable us to tackle some of the biggest challenges facing humanity.
Of course, with great power comes great responsibility, and as we develop and deploy these advanced AI systems, we must ensure that they are designed and used ethically. This means considering the potential consequences of AI on society, and making sure that these systems are used in ways that benefit humanity as a whole. Innovators here in Pittsburgh will have a responsibility to carry AI technology forward responsibly.
As we look ahead to the next 40 years, we can be hopeful about the potential of AI to change the world for the better. And with Pittsburgh at the forefront of this revolution, we can be confident that the city will continue to play a vital role in driving innovation and progress.
---
Our energy customers enjoy the benefits that budget certainty brings – including peace of mind, so they can focus even more on technology and its potential to continue improving how we work, live and play throughout Pittsburgh. Clint Zediak | Vice President of Sales and Marketing | WGL Energy
---
Continued Innovation Will Fuel Technology Across the Region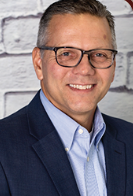 Mark Husnick, CIO in Residence, ivision
The future of tech in Pittsburgh is one of continued innovation and growth and that is why we at ivision decided to acquire Plus+ Consulting in mid-2022. All it takes is one trip to Pittsburgh to see that this is a city in transformation. When you land the evidence is staring you in the face.
The $1.4B airport modernization project will create a new facility that will integrate state of the art technology to ease traveler check in, speed security screening and make air travel more efficient in all aspects of the airport's operation.
On the way into town, you can't help but notice the self-driving cars roaming the roads. From established technology powerhouses like Google to start ups, the region has technology companies in every stage of development. Everywhere you turn you can see why Visit Pittsburgh is changing the narrative from "Steel City to Smart City."
World class higher education, a strong community dedicated to the continued revitalization of the area and forward-looking business and political leaders all but ensure that the technology growth will continue, and we at ivision are looking forward to partnering with all these groups to help make it happen.
The Pittsburgh Robotic Network, formed in 2016, is currently partnering with several local universities to grow companies in the region dedicated to robotics and artificial intelligence. The area ranks as one of the top U.S. cities for certified green building space, powered by advances in technology. Pittsburgh is a vibrant community with a relatively low cost of living when compared to other more traditionally thought of technology regions in the country.
All this great work is supported by the Pittsburgh Technology Council and the Greater Pittsburgh CIO Group that are dedicated to supporting technology workers and technology companies across the region.
The area has a multi-layered support structure for technology and its IT professionals. This energized environment is what will ensure technology growth for years to come. We at ivision look forward to being a part of all of it for years to come.
---
In the next 40 years our Pittsburgh Tech Council will continue to be a driving force behind the people in Pittsburgh tech feeling united, connected and poised to keep (or beat) pace with increasingly rapid evolutions in our demands for technology. ConnectiveRx Management Team