The Humane Animal Rescue of Pittsburgh (HARP) has a mission to end animal abuse, suffering and homelessness. As one of the largest animal resource centers in Pennsylvania, it strives to accept all animals and offer services to everyone within their communities. Every Friday, the Pittsburgh Technology Council shares HARP's Pet of the Week across our social media platforms to spread the word about their many adoptable (and adorable) animals!
The Tech Council's Sheena Carroll recently spoke with HARP's Executive Director Gerry Delon about his experiences as a Council member and how he uses technology to promote animal adoptions: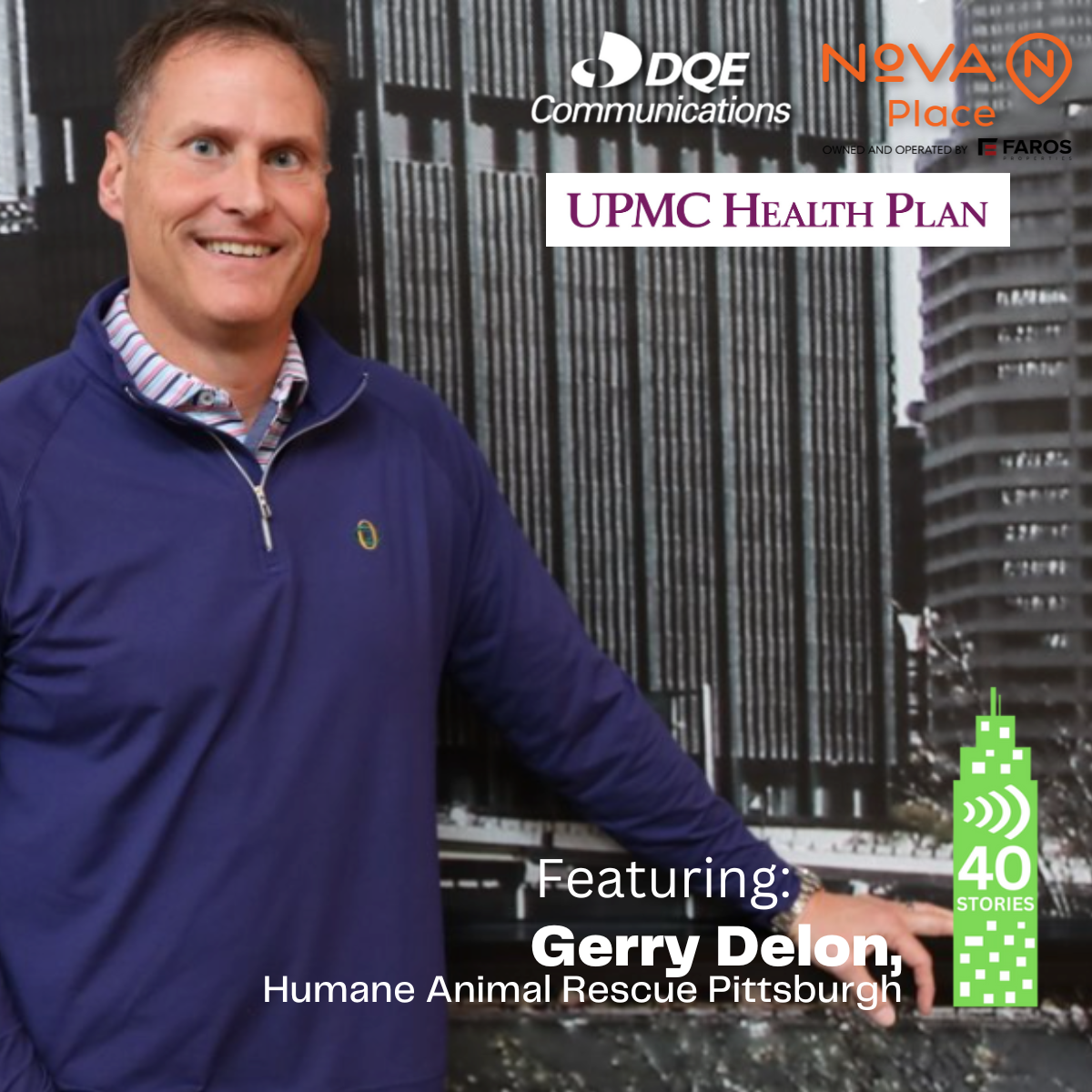 SC: Tell me all about HARP!
DELON: We are the largest animal shelter in Pennsylvania. We have two domestic shelters here in the city of Pittsburgh—one in Homewood and one on the North Side. In addition to that, we have a wildlife rehabilitation center, which is in Verona.
HARP is the result of a merger between the Western Pennsylvania Humane Society and the Animal Rescue League. Roughly seven years ago, the respective board of directors for each organization got together and said, "You know, we can really do things better together than apart and really advance our mission." So, the organizations merged in 2016 and it's gone amazingly well. We are doing more and better things here in Pittsburgh for the welfare of animals.
SC: Can you share some stats?
DELON: On an average year, we adopt anywhere between 5,000-6000 domestic animals, including cats, dogs, rabbits and turtles. We also have a full-service veterinary clinic that offers low-cost services to residents in the area. On average, we charge about 50% less than the average clinic and serve upwards of about 10,000 people each year.
SC: How is HARP using tech in new and interesting ways to attract people to adopt?
DELON: We utilize social media to a great degree. We have upwards of 200,000 followers across all the platforms and work with great partners like the Tech Council. In terms of just spreading our word, The Pet of the Week has been a roaring success. I think every animal that's been profiled thus far has been adopted.
We're also trying to utilize technology more in terms of how we adopt animals. Traditionally, if you went to an animal shelter and wanted to see a dog, we'd just turn you loose. You'd walk around the kennels and have a hundred dogs going crazy, barking and saying, "Take me home!"
We realized that avoiding this scenario allows the dogs to be a lot more relaxed. So, we're doing what we consider basically Tinder for dogs. We have profiles of all our dogs on tablets and when you come into our shelters, you tell us what type of dog you're looking for—personality traits, a little bit about your home, and what you can accommodate. Then we'll present you with a half dozen or so dogs that fit that profile and bring them out to you. Technology's been a great enabler of that matchmaking process.
SC: How can our readers help?
DELON: Our volunteer base is really the lifeblood of our organization. We have close to 1,000 volunteers working with us across various capacities. You can walk dogs; you can play with cats; we're happy to have anybody who wants to engage with us. People love animals and we want to connect with the public is almost in any way that we can. We feel that our volunteer program is a great way to do that.
Another great way is to adopt. If you're looking for a new pet, come to us! We've got a couple hundred cats, dogs, and rabbits that need good homes. And I know there's a lot of great homes here in the city of Pittsburgh. If you can't adopt a pet of your own, just help spread the word about what we do to people that might be looking for one.
SC: Why did you join the Pittsburgh Technology Council?
DELON: Well, it was for things like this—a means to connect with hundreds of great organizations across Pittsburgh. It's a means to network. It's a means to connect. It's a means to work with great people like yourself, Audrey and Jonathan, who have been just awesome assets to our organization. The Pet of the Week has been an amazing program and helped place dozens of animals in and of itself. It's just been a great experience for us, and we're thrilled to participate.
Connect with HARP