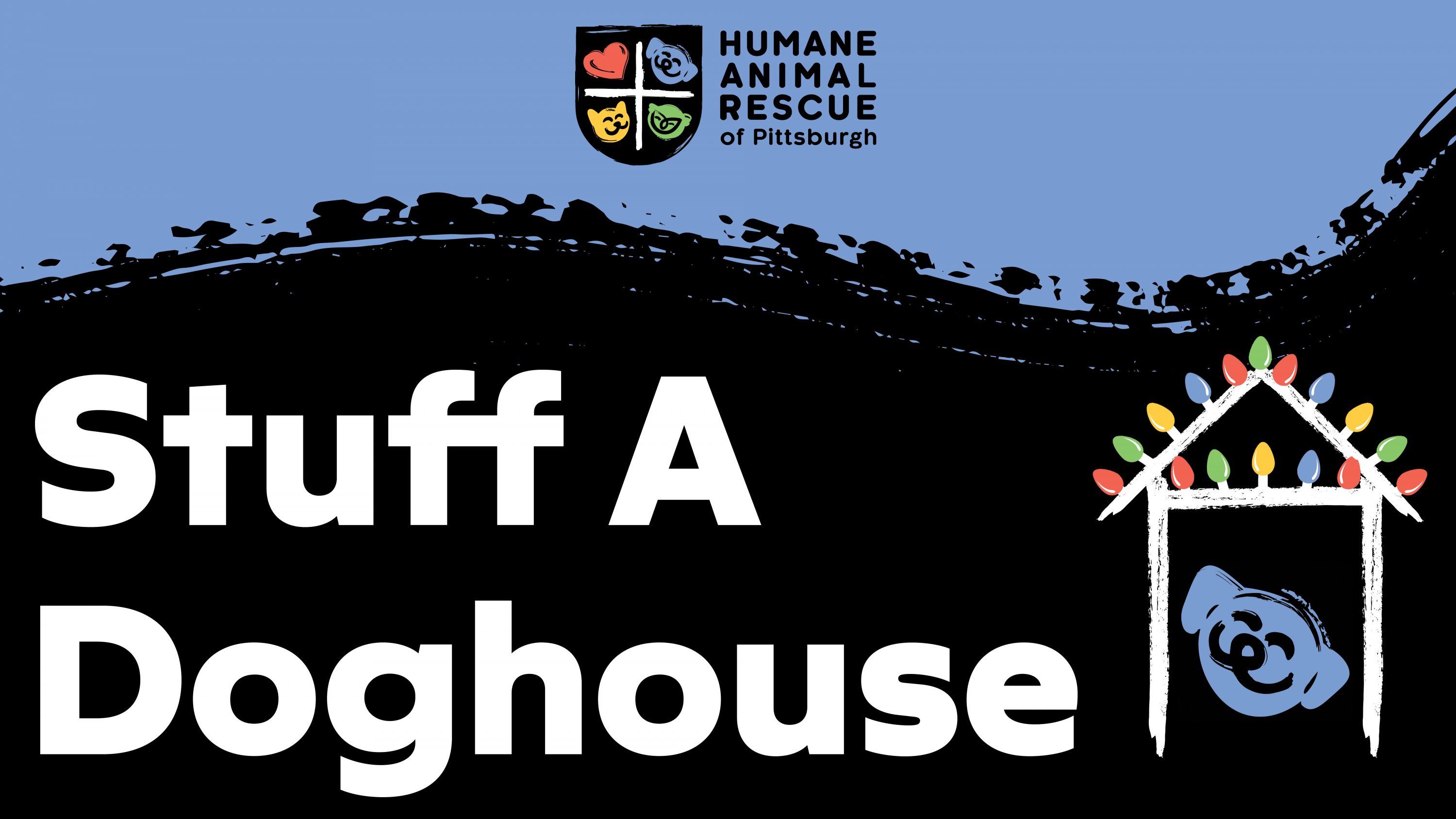 PITTSBURGH, PA NOVEMBER 16, 2023 – This holiday season, Humane Animal Rescue of Pittsburgh (HARP) is inviting local companies and organizations to help "Stuff A Doghouse". Groups will collect items, such as dog and cat food, pet treats, toys and other needed items from our wish list. These donations will be used in HARP's two domestic shelters as well as for pets and owners in need in the local community.
Then, between November 25th and December 31st, groups will schedule a day to bring their items to either the North Side (1101 Western Avenue) or East Side (6926 Hamilton Avenue) shelters. There they will be treated to cookies, hot chocolate and be given a tour of the facility and maybe a visit with an adorable animal looking to be adopted. It's a great way to embrace the spirit of the holidays by providing essential supplies for pets and owners who may be facing challenging times. Together, we can make the season a little brighter for those in need.
Each year, HARP cares for more than 25,000 animals through its adoption programs, veterinary medical centers, wildlife rehabilitation center as well as community support services like the pet food pantry that help keep pets in loving homes.
To learn more, go to humaneanimalrescue.org/stuffadoghouse/ or email Allison Ryan (aryan@humaneanimalrescue.org) .