Bally Design has been pushing the boundaries of human-centered design for a half century! Many of the company's current principles are in the same vein as those that founder Alex Bally brought to the company in 1972, but public perspectives on industrial design and the technology used have evolved significantly.
The Tech Council's Sheena Carroll recently spoke with CEO Julie Gulick about Bally Design's rich history and where she sees the future of local tech:
SC: Can you tell me more about Bally Design?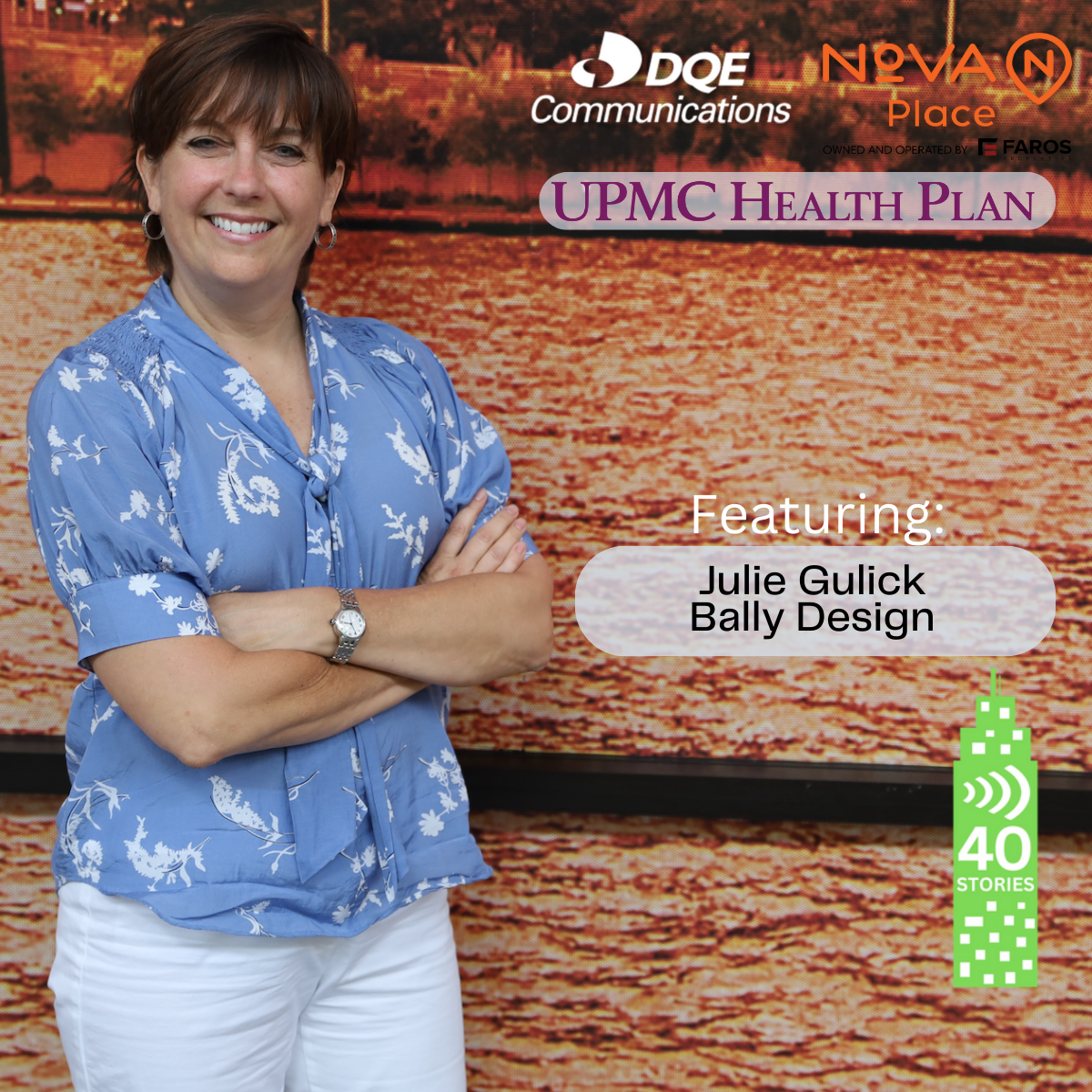 GULICK: Bally Design is 50 years old, and we are a user interface design and industrial design company located here in Pittsburgh. We help all kinds of companies – from medical to industrial to robotics – with their new product development. We help bring those products to life and make them much more usable. We're a group of industrial designers, graphic designers, and UI designers that come together and partner with our clients as they make new products or refresh older ones.
SC: Can you tell me a little about Bally's history?
GULICK: Our company was founded by Alex Bally in 1972. He was a premier industrial designer who came out of the Westinghouse Design Center and decided to go out on his own and put together a studio.
Much has changed in 50 years! At the time, there were no such things as human factors engineering or ergonomics. And that's at the heart of what industrial designers look for – a marriage of usability and art, so that products not only look beautiful, but also work well. At the time that Alex was pushing boundaries, he was convincing companies that they needed to use industrial design. Now you fast forward 50 years, and human-centered design is extremely ubiquitous.
We are now working on helping clients understand how user-centered design, industrial design, and UI design can really help them. That's why we're doing a Master Class right now. We've been doing these classes throughout the year, and it's been a lot of fun.
What's also changed are some of the things that we've added to our offerings. We not only do industrial design, but we also do user interface design with our clients, because there's been such a change from the physical to the digital, or the physical and digital together. We need to approach all of that with our clients and make sure that we take care of all their needs.
SC: I had the great fortune of interviewing you last year for TEQ Magazine. I remember that we talked about your staff's broad range of experience; like how you have folks from the paper portfolio era to digital-only. Can you tell me more about Bally's workforce?
GULICK: We are in a fortunate place because some of our designers sat at the feet of Alex Bally when they were starting their careers, so the ethos that Alex brought into our design company is still here. Our tenures range from 35 years to three days. We continue to grow and hire. It's been nice to have that continuity in our work ethic, as well as how we approach problems and our values. A lot of that comes together whenever you see some of the projects that we've done over the years.
SC: Where do you see the future of tech in Pittsburgh?
GULICK: I grew up in Pittsburgh, so I remember when the steel mills were still here. I also remember them closing, and I remember the renaissance that we've gone through several times. And we're now in the midst of another one.
As things are becoming more complicated, technology is becoming more complicated. It's a wonderful place to be, because that's our job as a design agency – to help people make things more approachable. Robotics are not going to replace people in my mind; we're going to be working more with robotics. And so, they must be designed in a way that people can intuitively understand how to approach them, use them, and work with them. I think that simplifying and going to the essence of things is important as we think about developing new products and services.
I hope that everything that's going on with meds and eds continues. I hope that our city continues to grow, and that we reap the benefits of all the green things that are also happening here. I think that we're in exciting times, and it's exciting to look to the future.
SC: Why did you join the Pittsburgh Tech Council?
GULICK: We joined because we think that the Tech Council does amazing work. There's so much going on – making sure that we're all heard and connecting us with each other within and outside of Pittsburgh. We are part of technology, part of innovation. We love the ecosystem that the Tech Council has put together. And we love being part of it and growing with the Council.
Connect with Bally Design: