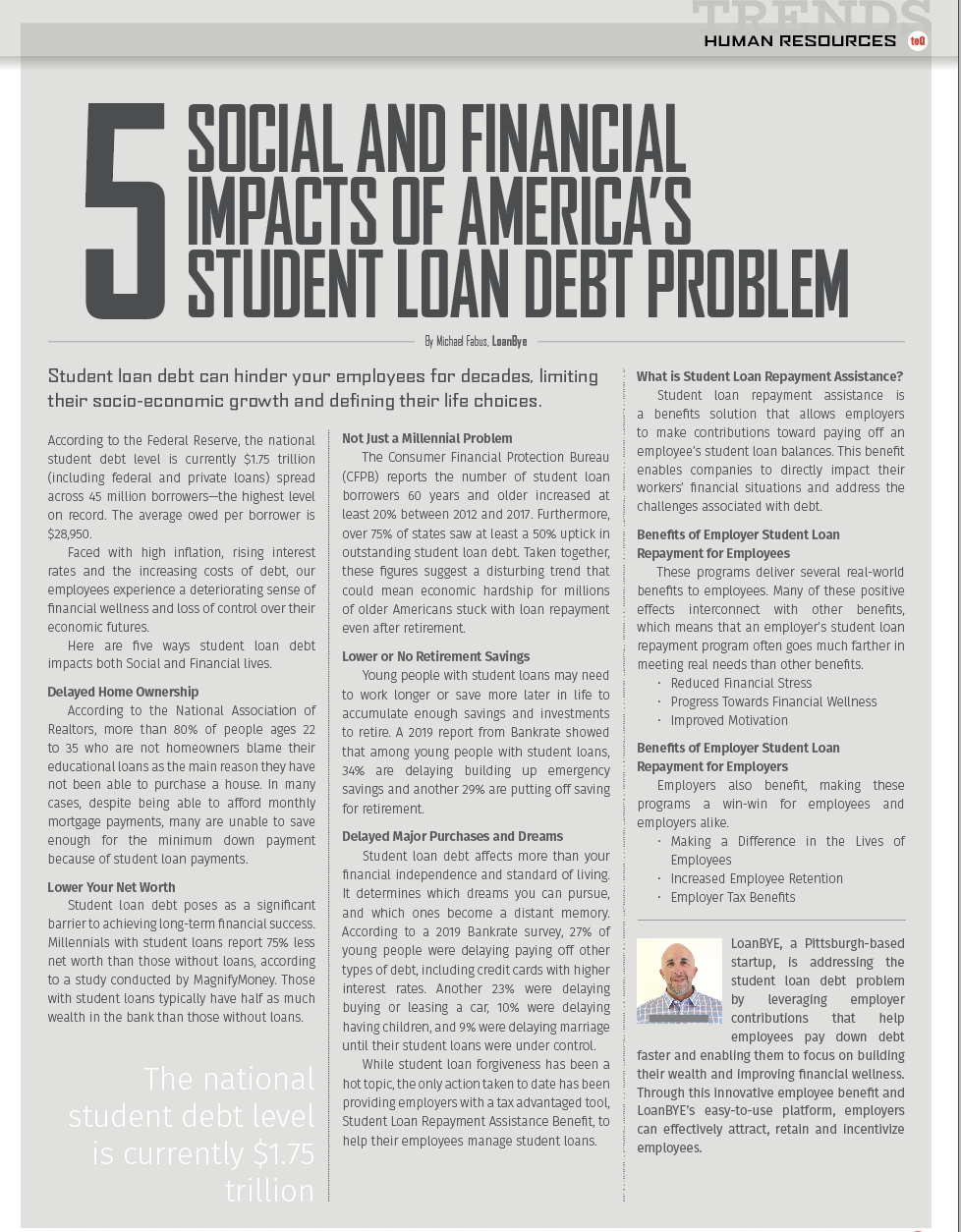 Student loan debt can hinder your employees for decades, limiting their socio-economic growth and defining their life choices.
According to the Federal Reserve, the national student debt level is currently $1.75 trillion (including federal and private loans) spread across 45 million borrowers—the highest level on record. The average owed per borrower is $28,950.
Faced with high inflation, rising interest rates and the increasing costs of debt, our employees experience a deteriorating sense of financial wellness and loss of control over their economic futures.
Here are five ways student loan debt impacts both Social and Financial lives.
Delayed Home Ownership
According to the National Association of Realtors, more than 80% of people ages 22 to 35 who are not homeowners blame their educational loans as the main reason they have not been able to purchase a house. In many cases, despite being able to afford monthly mortgage payments, many are unable to save enough for the minimum down payment because of student loan payments.
Lower Your Net Worth
Student loan debt poses as a significant barrier to achieving long-term financial success. Millennials with student loans report 75% less net worth than those without loans, according to a study conducted by MagnifyMoney. Those with student loans typically have half as much wealth in the bank than those without loans.
Not Just a Millennial Problem
The Consumer Financial Protection Bureau (CFPB) reports the number of student loan borrowers 60 years and older increased at least 20% between 2012 and 2017. Furthermore, over 75% of states saw at least a 50% uptick in outstanding student loan debt. Taken together, these figures suggest a disturbing trend that could mean economic hardship for millions of older Americans stuck with loan repayment even after retirement.
Lower or No Retirement Savings
Young people with student loans may need to work longer or save more later in life to accumulate enough savings and investments to retire. A 2019 report from Bankrate showed that among young people with student loans, 34% are delaying building up emergency savings and another 29% are putting off saving for retirement.
Delayed Major Purchases and Dreams
Student loan debt affects more than your financial independence and standard of living. It determines which dreams you can pursue, and which ones become a distant memory. According to a 2019 Bankrate survey, 27% of young people were delaying paying off other types of debt, including credit cards with higher interest rates. Another 23% were delaying buying or leasing a car, 10% were delaying having children, and 9% were delaying marriage until their student loans were under control.
While student loan forgiveness has been a hot topic, the only action taken to date has been providing employers with a tax advantaged tool, Student Loan Repayment Assistance Benefit, to help their employees manage student loans.
What is Student Loan Repayment Assistance?
Student loan repayment assistance is a benefits solution that allows employers to make contributions toward paying off an employee's student loan balances. This benefit enables companies to directly impact their workers' financial situations and address the challenges associated with debt.
Benefits of Employer Student Loan Repayment for Employees
These programs deliver several real-world benefits to employees. Many of these positive effects interconnect with other benefits, which means that an employer's student loan repayment program often goes much farther in meeting real needs than other benefits.
• Reduced Financial Stress
• Progress Towards Financial Wellness
• Improved Motivation
Benefits of Employer Student Loan Repayment for Employers
Employers also benefit, making these programs a win-win for employees and employers alike.
• Making a Difference in the Lives of Employees
• Increased Employee Retention
• Employer Tax Benefits
---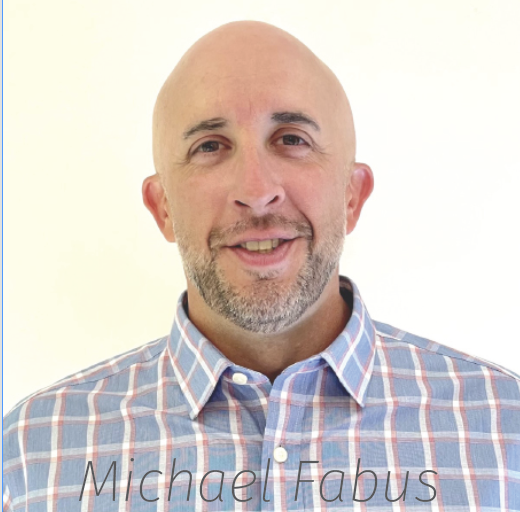 LoanBYE, a Pittsburgh-based startup, is addressing the student loan debt problem by leveraging employer contributions that help employees pay down debt faster and enabling them to focus on building their wealth and improving financial wellness. Through this innovative employee benefit and LoanBYE's easy-to-use platform, employers can effectively attract, retain and incentivize employees.