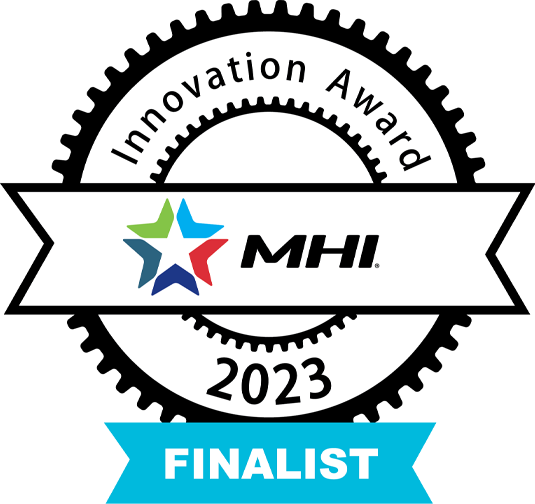 Wexford, PA – April 5, 2023 —Pittsburgh distribution center technology provider, Lucas Systems, was recently awarded top honors for its technologies that reduce warehouse worker travel.
Chosen from more than 150 overall submissions, Lucas Systems was recognized as a finalist in the "Best IT Innovation" by supply chain trade organization MHI, at ProMat 2023 in Chicago, a supply chain industry conference with an estimated 45,000 attendees.
Lucas Systems' entry is its Dynamic Work Optimization (DWO) product, which reduces warehouse worker travel by up to 50% and also reduces labor needed and improves profitability. Used by dozens of Lucas distribution center customers today, DWO's algorithms and machine learning smarts help workers take up to 50% less steps inside the warehouse by optimizing work assignments in a way that considers the least amount of travel time required. This is relief to physically-stressed on-floor workers as they can often walk 5-10 miles in just one day.
Submissions from eligible ProMat exhibitors were judged on concept, value and impact and resulted in twelve finalists in three categories advancing to the final round.
"We were delighted to be recognized for the important impact this travel reduction technology brings to warehouse workers," says Lucas Systems CTO Mark McCleary. "We focus on reducing worker stress because we know that finding and keeping warehouse workers is one of the biggest concerns in every DC worldwide."
MHI says its Innovation Award 'serves to educate and provide valuable insights on the latest manufacturing and supply chain products.'
About Lucas Systems
Lucas Systems helps companies transform their distribution center by dramatically increasing worker productivity, operational agility, and customer and worker satisfaction using voice and AI optimization technologies.