Pittsburgh Business Group for Health (PBGH) is celebrating 40 years of service to the region by helping protecting the ability of employers to provide high-quality, affordable and equitable healthcare to its employees and their families. It has been recognized nationally – from award-winning group purchasing programs to thought leadership on the critical and essential issues facing employers every day.
We wanted to learn more PGH and how it plugs into Pittsburgh's tech sector. So we sat down with Malcolm E. Nowlin Business Relationship Director to learn more.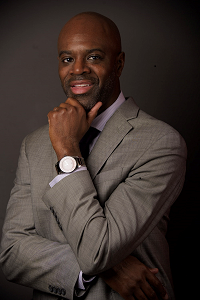 Tech Council: So tell us more about your organization.
Nowlin: We are part of the National Alliance of Healthcare Purchaser Coalitions and work with similar groups from across the country to advocate, educate and empower employees around healthcare and benefits.
As part of our commitment, we made the decision to deliberately focus on business units that comprise the PBGH mission. We are now rolling out branded parts of our commitment, including Group Purchasing Solutions, which houses our major initiatives designed to help save employers money and drive high value for both organizations and their employees. Next is the Health & Business Institute, which frames out and delivers comprehensive education, networking and peer-to-peer efforts, such as Webinars, Forums, our annual Symposium, among others; that is followed by Bridges 4 Health Equity, which aims to bridge the gap on systemic racism facing so much of our community with various programs, outreach initiatives and partnerships. Lastly, in 2020 we launched our It's All Your Business podcast to provide a voice for and among employers about healthcare and benefits topics and solutions.
Tech Council: Tell us about your role and your key challenges?
Nowlin: As the Business Relationship Director my role is to Evangelize the PBGH message and carry the vision to relevant decision makers throughout the corporate community. Develop strategy to socialize and "get the message out. Bring additional new business opportunities and partnerships to PBGH for evaluation that fit within its mission and vision. Use a consultative approach to understand customer's business needs, issues, strategies and priorities to deliver value-added PBGH solutions. Build Relationships with existing members and prospects.
Challenges: Pittsburgh's economy and workforce are changing. We offer value in many ways, but with changing personnel, it can be hard to keep in the minds of adapting/changing markets. We want to reach a broad audience so that they know that we are a cost saving and data-driven insights organization ready to help them support their employees.
Tech Council: How important are health insurance benefits to tech companies to attract and retain talent?
Nowlin: They create healthier workforces. Healthier employees are not only happier, but are more productive and have less absenteeism and lower health care and insurance costs.
The maximize disposable incomes. Raises and bonuses don't mean much if they are completely eaten up by continued escalations in health care costs.
Reduce employee anxiety. Beyond the physical pandemic, COVID created more mental health problems in the form of depression, anxiety and isolation. Being able to respond to the mental health pandemic is equally as important as overcoming the physical problems. They improve morale. As companies focus more on health and well-being, their employees gain a boost in morale. Employers are embedding health into their corporate cultures and reaping big rewards in the form of increased employee engagement and satisfaction.
Tech Council: What are some of the trends in the marketplace right now that every tech company should be thinking about?
Nowlin: Trends around returning to the office remain in limbo, we are starting to see that many tech companies will still have a majority of their work force working remotely. I believe that tech companies should be focusing on employees and their family's well-being, as office wellness now includes those in the household - including employees who are also caregivers.
There needs to be a concerted focus on equity and inclusion training. Effective diversity and inclusion programs allow for a more community representative workforce that helps mitigate economic/community trends that fall into social determinants of health.
With diverse workforces and equitable benefits, employers can make a significant impact on community health, access to care, and overall equity.