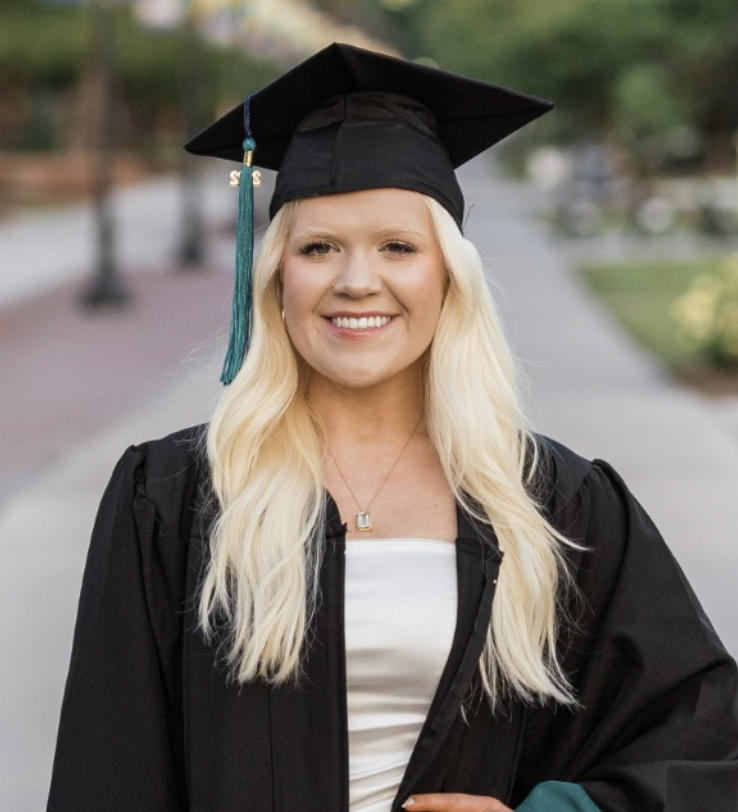 PS Solutions is excited to welcome Savannah Gillie to the management team as a Marketing and Engagement Specialist. Gillie graduated from the University of North Carolina Wilmington (UNCW) with a bachelor's degree in Communication Studies, concentrated in Integrated Marketing Communication, accompanied by a minor in Business. She brings experience to the position from time at Plan A Advertising as well as at Blue Satin Bee.
"We did something unusual in advertising for the position. We didn't ask for a resume. We challenged candidates to find us through social media and to creatively show us they were the right person for the job" said Wayne Hippo, one of the Managing Partners of PS Solutions. "A couple of weeks later, I received a direct message on LinkedIn and couldn't stop smiling. Savannah showed that she had researched us, had a good idea of who we are, and how she could help. We are really thrilled she's on the team."
For her part, Gillie feels that she has found an ideal position. "PS Solutions isn't about writing software. We're about helping people solve problems. Software is just the tool we use to help get the problem solved. This has been such a great experience so far and I'm so happy to be a part of helping our Team continue to grow."
"Savannah jumped right in and started taking on every task we gave her on the marketing and social media fronts. It's even more impressive that she has continued to read, research, and grow in her knowledge of our company and our industry. She's also done a great job connecting with our people throughout all four of our locations," said Joe Merilli, a company founder and one of its Managing Partners.
Founded in 2008, PS Solutions is a solutions-based software development firm headquartered in Altoona, PA with offices in Pittsburgh, PA, Wilmington, NC and Dallas, TX. PS Solutions provides an affordable US based onshore alternative to outsourcing development projects overseas.