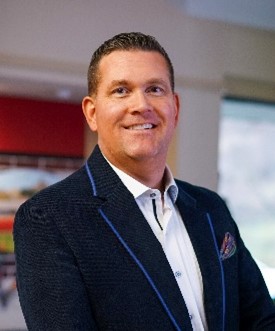 PWCampbell, a 113-year-old, fourth-generation design-build, retail services, and technology solutions company announces the hiring of Kevin Zeigler, Business Development, Technology Solutions, to add depth to the well-established Technology Solutions team.
Kevin is charged with promoting PWCampbell's award-winning technology nationwide, as well as furthering our exceptional customer service to existing clients.
A motivated and dynamic relationship developer, Kevin has a compelling track record of delivering insight-led solutions with top financial industry related brands such as Coinstar and Cummins Allison. As part of the PWCampbell team, Kevin will be able to pair the expertise he gained throughout his successful career with our award-winning technology solutions and Best in Class service. This exceptional blend will enable our clients to revolutionize and enhance the consumer experience within their retail branch networks.
"Kevin has marketed to financial service companies all over the country," stated Jim Caliendo, PWCampbell President & CEO. "This type of experience is difficult to find. We are very excited about Kevin joining us and the opportunities we will now have to grow the market share of our Technology Solutions," Caliendo added.
Zeigler is a graduate of the University of Pittsburgh and resides in Monroeville, PA.