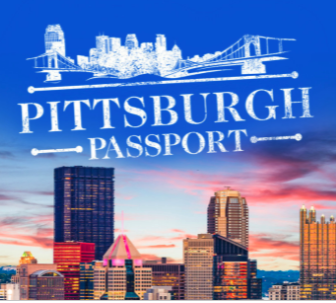 The 2021 Pittsburgh Passport is kicking off its third year as the Allegheny Conference on Community Development's marquee program to help retain more college students and recent graduates to fill the talent pipeline for regional employers. The strategy is clear: immerse this talent in all Pittsburgh has to offer so they will make it their destination of choice after graduation.

At noon on June 10 on Zoom, the Passport will launch six weeks of events and activities that showcase the region and its employment opportunities, the arts, outdoor recreation and professional networking. Organizers anticipate that participation will exceed 1,700-plus college students and recent graduates from the region and around the world: the in-demand talent that Pittsburgh needs to retain to deliver on the vision of a vibrant economy for all.

As the region works to be a more welcoming, inclusive place, the Passport is helping to provide a pipeline of diverse talent. According to a new report on talent from the Allegheny Conference, 46-percent of Passport participants in 2020 were students of color – providing employers with the opportunity to engage and hire diverse individuals into internships and full-time opportunities. This is one part of a larger, regionwide initiative the Conference is launching to attract, retain and elevate diverse professionals in the region.

The 2021 Passport builds off last year's programming – highly successful despite the pandemic – which reached 1,700+ students from 170 universities, 39 states and 41 countries, including Singapore, Spain, Italy and Kenya via an all-virtual platform. Now, with the relaxing of public health restrictions related to COVID-19, the 2021 Passport will feature a mix of virtual and in-person events. Among those already scheduled are:
Tech Talks and Corporate Connect sessions
Art Pop-up at the Warhol, outdoor yoga at Point State Park and kayaking on the three rivers
Community Conversations with Vibrant Pittsburgh, which is providing leadership to accelerate the growth rate of diverse talent in the region.
A full calendar of events and registration information is at PittsburghPassport.com.

"Through the Pittsburgh Passport, the region's business and higher education communities are delivering a unique, immersive experience into what it's like to live, work and play in Pittsburgh. The Passport also creates professional and social connections that make it easier for students to find their place after graduation. It allows them to see why Pittsburgh should be that place," said Allegheny Conference CEO Stefani Pashman.

"Pittsburgh competes with cities from around the world for talent which is critical to every growing business and region. With the Passport, employers here are collaborating, rather than competing, for talent and we think this approach will put us in the lead as students choose their destinations after college," said Eric Boughner, Chairman, BNY Mellon Pennsylvania & Global Head, Treasury Services Business Development, and Chair of the Allegheny Conference's Talent Steering Committee.

The Pittsburgh Passport is a nationally recognized program that was recently showcased in a case study done in collaboration with PwC, Passport to the Future.