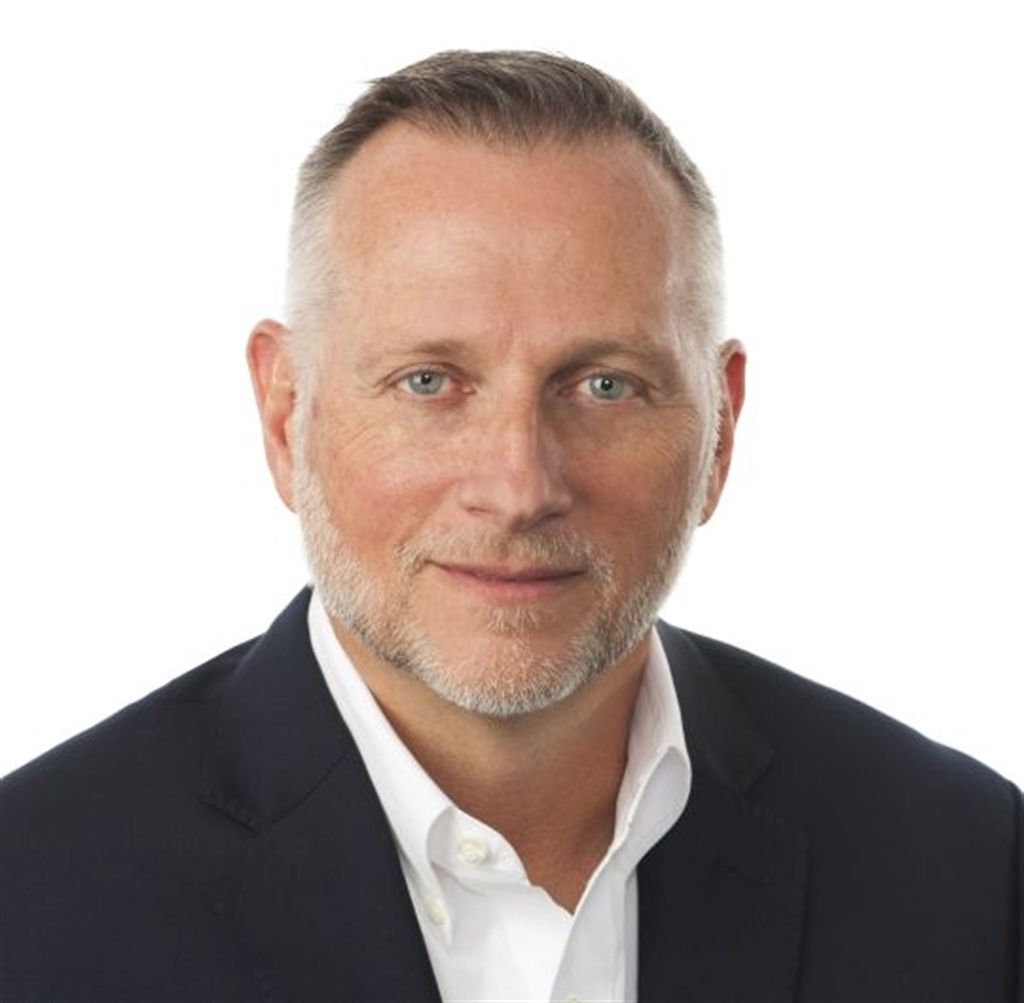 Robert D. Pavlik is currently the Sr. Vice President of Sales, and Business Development for Prodigo Solutions. Prior to joining Prodigo Solutions, Bob was the Vice President of Non-Clinical Supply Chain at UPMC. During his seven years at UPMC, he and his team were responsible for the contracting and purchasing of over one billion dollars of nonclinical goods and services for the 23-hospital system.
Pavlik was formerly employed by Alcoa (NYSE: AA) as a Global Commodity Manager and had responsibility for global IT, HR benefits and corporate administration services spend. He also spent 14 months in Europe developing and implementing a strategic sourcing program for Alcoa Europe. Prior to joining Alcoa, Pavlik worked for FreeMarkets and Microsoft Corporation.
Pavlik is the past Co-Chair of the Symposium of Information Management (SIM) Procurement Working Group. He earned a bachelor's degree in Computer Information Systems from Clarion University of Pennsylvania.
The Pittsburgh Technology Council wanted to learn more an Pavlik and Prodigo's growing presence in the region. Here's what Pavlik had to say:
Tech Council: Give us the elevator pitch for Prodigo and tell us about your presence in Pittsburgh.
Pavlik: Prodigo Solutions is a healthcare technology company that improves providers' financial control, reduces supply chain cost, and increases contract compliance. Prodigo's savings technology has been developed by healthcare supply chain experts to deliver tangible results across the continuum of care. Prodigo has developed a suite of technology offerings and data services that direct healthcare providers to purchase the right item, from the right vendor, at the right price, in real time. Clients who use our systems purchase more than $23 billion annually for the more than 700 hospitals they operate.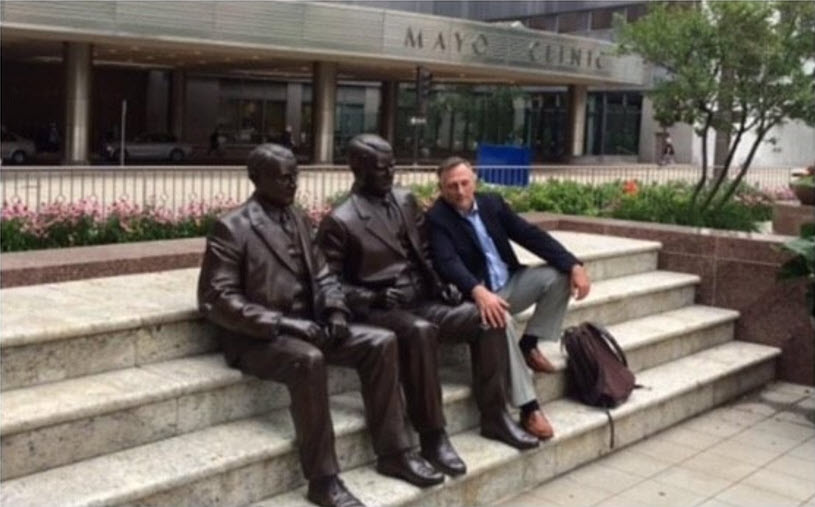 As a leader in healthcare supply chain, Prodigo orchestrates demand and automates the flow of transactions between health systems and their trading partners. Prodigo has been proven to generate a 30% reduction in the time spent creating requisitions, which allows more patient-facing time for healthcare professionals and more opportunity for successful purchasing decisions by requesters.
Prodigo manages one of the largest data repositories, with more than 17.8 million unique items in its global repository. Prodigo's data strategy involves providing not just descriptive analytics, but also predictive and prescriptive analytics to provide valuable insight to allow for informed decisions.
Prodigo Solutions was founded in 2008 by a leading Pittsburgh health system. Prodigo's technology foundation was built years earlier by a startup company in Canada. In 2014, private equity firm Alliance Healthcare Partners of Scottsdale, AZ purchased the majority share of Prodigo and UPMC Enterprises currently holds the remaining.
Prodigo is headquartered in Cranberry Township, just outside of Pittsburgh, and has about 75 employees.
Tech Council: Living at the intersection of tech and healthcare is pretty exciting. Tell us more how your solutions help save money and gain efficiencies.
Pavlik: Prodigo helps health systems operate more efficiently by providing the tools and transparency necessary to control supply chain spend and, in the process, its suite of solutions reduces the cost of patient care and the risk of clinical variation by giving health systems the control to shape purchasing decisions by directing end users to purchase the right item, from the right source, at the right price. The key to Prodigo's success is in its cloud-based suite of solutions that drive supply chain standardization, contract utilization, and price compliance from the front-end of the Procure-to-Pay process.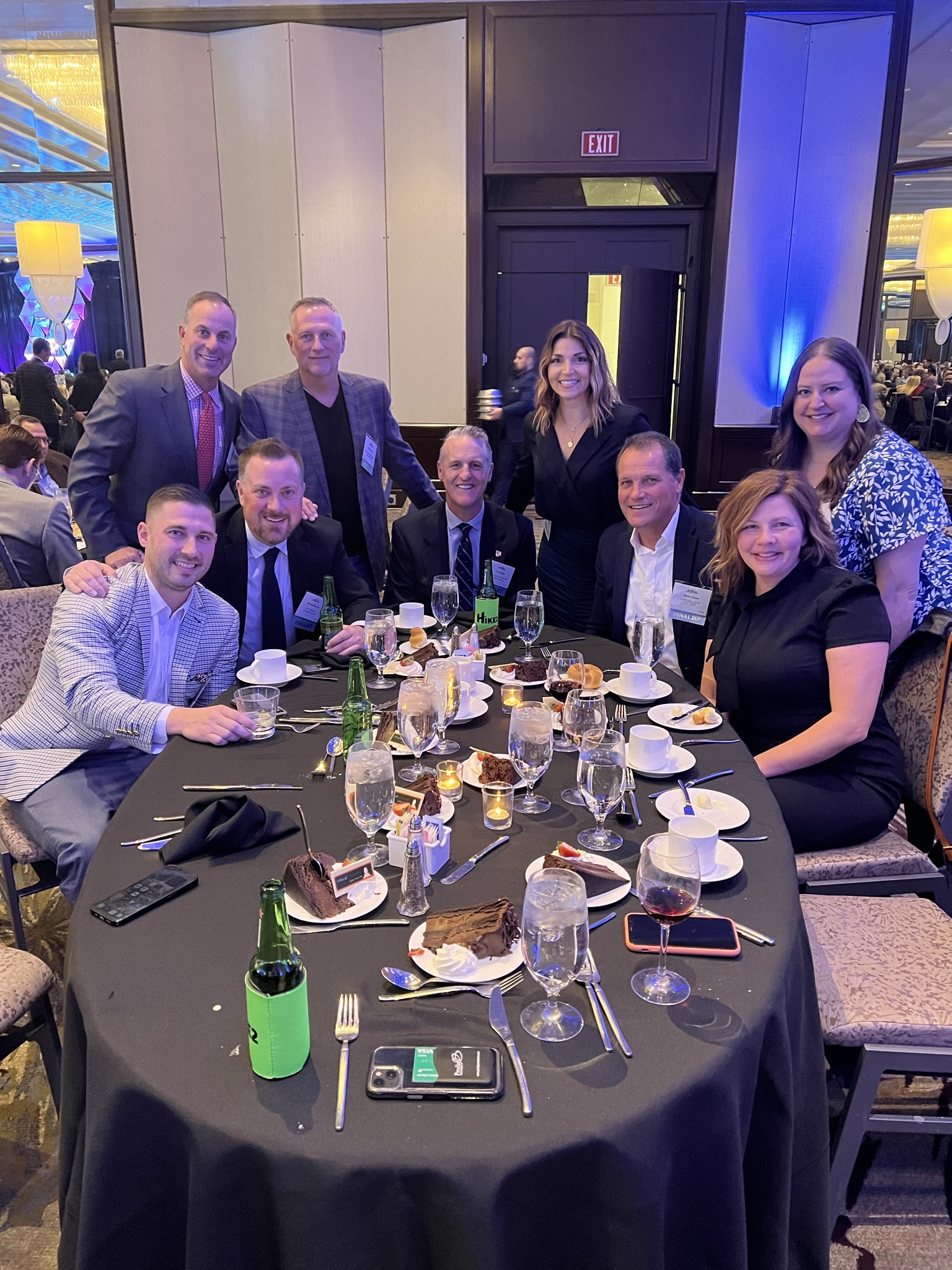 By integrating with health systems' procurement systems, Prodigo's solutions enhance traditional ERPs and cloud-based solutions. Its Directed Buying provides a single search utility, enabling fast results of pre-filtered approved content; increases catalog matches through special request tools that search for items in an enhanced formulary; and provides backorder, recall, and substitution notices in search results. Its Content Management services integrate item content – manufacturers, distributors, GDSN, and other sources – to create a Master Data Management platform, and syndicates content between Prodigo's global catalog and the virtual item master.
Its virtual item master creates a single source of truth for item master data and approved pricing; integrates supplier-maintained catalog content to create an adaptable, real-time data maintenance workflow; integrates contract pricing into item formularies; and automates price maintenance while giving content administrators approval control over price changes and visibility into the financial and operational impact of price and item changes.
Prodigo's formulary management includes providing configured data to control which information is available to requestors, ensuring more accurate purchasing. And its performance monitoring services involve tracking and providing transparency into overall spend, performance indicators and corrective actions, while also consolidating spend channels into a single reporting data warehouse and tracking special requests, identifying non-compliant activity, and documenting savings initiatives for greater visibility into savings targets.
Tech Council: What's driving growth for Prodigo in Pittsburgh?
Pavlik: The COVID-19 pandemic and inflation have been contributing factors for supply chain becoming a more prominent focus in the healthcare industry. Inflation has impacted health systems all around the United States and, as a result, mergers and acquisitions have become more common among both larger and smaller health systems.
Although many health systems are consolidating for the purpose of financial survival, their merging to become larger health systems influences Prodigo's growth because the nation's largest health systems make up our client base.
And, our technology is beneficial in combatting challenges that health systems are facing because its focus is reducing costs and improving efficiency. Prodigo helps its clients to improve their return on investment while also achieving better results for their patients.
Tech Council: Any trends or headwinds that Prodigo is paying attention to?
Pavlik: There are many trends that we are keeping an eye on. At our 2022 User Conference this past October, we discussed the importance of adhering to the principles of high reliability. We have identified six priorities for high-reliability organizations in healthcare – broadening the span of control, shaping demand, rigid formulary control, improving data integrity, efficiency through automation and integration, and becoming a data-driven supply chain – and will focus on these concepts this year and beyond.
Our company is working to combat many of the same challenges that most in the healthcare supply chain industry are facing – disruptions, supply chain shortages, inflation, and post-COVID recovery.
Another trend is the healthcare industry's journey to cloud migration. In this area, we continue to lead the way by working with the nation's leading health systems as they make their transition to new cloud-based ERPs. We carry out a number of implementations annually for our products with clients – and a majority of these implementations are cloud integration projects.
Lastly, we've been paying attention to the industry's further move toward homecare. The supply chain will play a key role in this increasing trend by ensuring that patients are getting the items they need at the right price when and where they are needed.
Our team of healthcare supply chain experts stay current on trends and disruptions. Published thought leadership articles and research can be found on our news and blog page at https://www.prodigosolutions.com/resources/news.
Tech Council: What are the key challenges for Prodigo to grow?
Pavlik: Our company is working to combat many of the same challenges that most in the healthcare supply chain industry are facing – disruptions, supply chain shortages, inflation, and post-COVID recovery. Many hospitals have been operating in the red, struggling with gross revenues being down while the costs for everything from supply to drug costs are on the rise. We continue to help our clients navigate these challenges and achieve the two most important healthcare objectives – lowering costs while providing better patient care.
Despite the challenging environment, the past few years have been very successful for us. A number of the nation's leading health systems have selected Prodigo to launch their supply chain scalability and modernization initiatives, and we have enabled them to go live with our products, while also helping existing clients to relaunch our platforms in the cloud.
Tech Council: Are you hiring; if so, what's your work culture like?
Pavlik:We're growing rapidly as a company – Prodigo has more than doubled its revenue in the past 5 years while increasing the employee base by 30%. As our client community expands, we grow our team to accommodate the company's growth. Those interested in working for Prodigo can visit our Careers page for future opportunities at https://www.prodigosolutions.com/company/careers.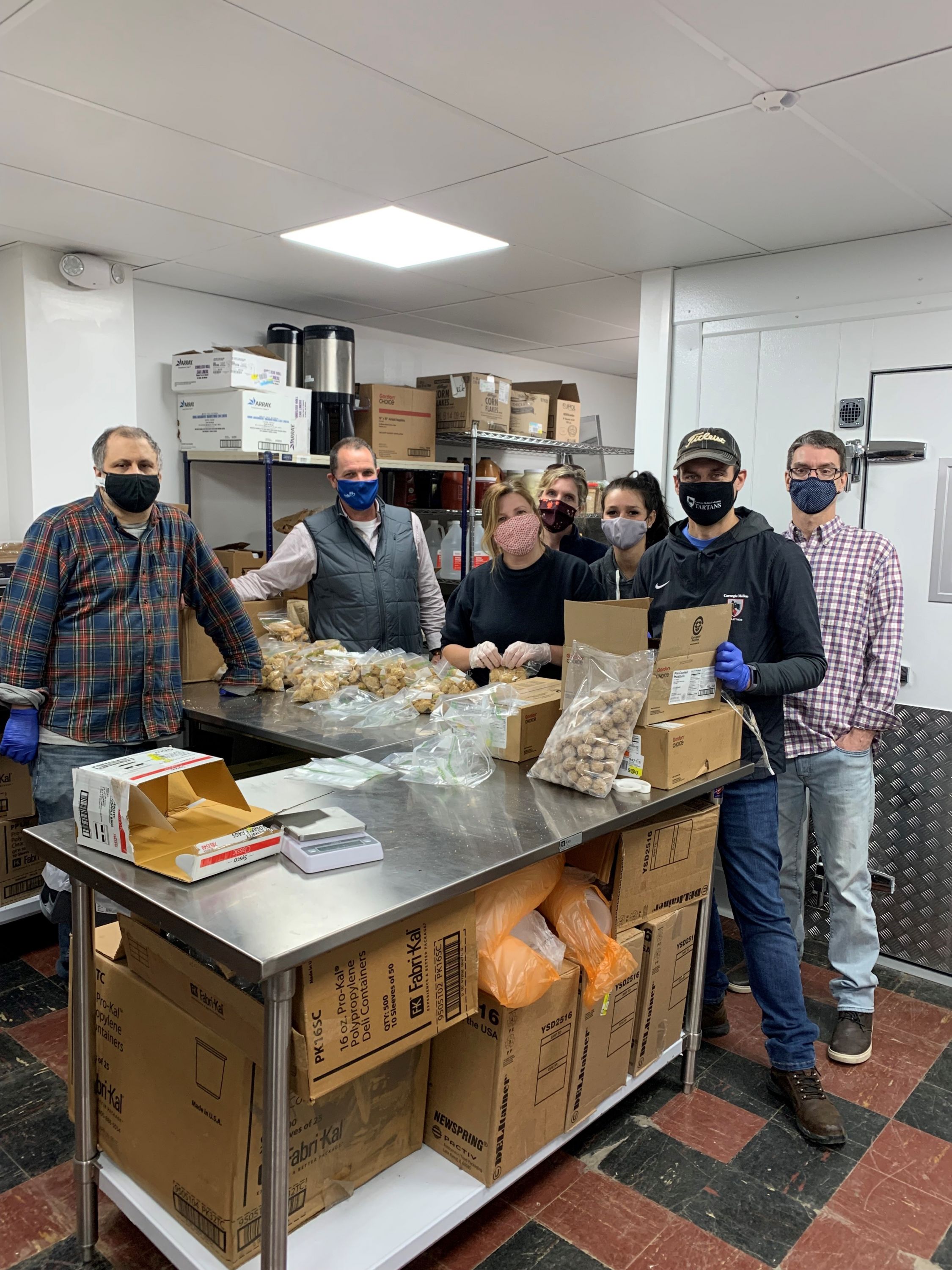 Prodigo was named one of the Pittsburgh Top Workplaces 2020 Award by the Pittsburgh Post-Gazette. We received the honor through the voices of our employees and our continued advancements in technology and healthcare. In 2021, we also received certification by Great Place to Work US due to our employee satisfaction rate of 95%. Then, last year we received certification for a second year in a row based on an employee survey that reflected a satisfaction rate that increased to 98%. According to Great Place to Work US, the typical satisfaction rate for a U.S. company is 57%.
Our company is made up of a great group of people who all bring unique areas of expertise. We have a casual work environment and our team appreciates the flexibility of working in a hybrid format. One of the most striking takeaways from the Great Place to Work survey was that 100% of responders said our facilities contribute to a good working environment, that they were proud to tell others they work for Prodigo, and that people at the company care about each other.
Tech Council: Anything else we need to know about Prodigo?
Pavlik: Prodigo's client community includes more than 40 comprehensive health systems and integrated delivery networks (IDNs) that are comprised of more than 700 acute care hospitals and more than 5,000 nonacute care locations for a combined total of more than 100,000 beds.
Prodigo is trusted by 60% of Gartner's top 10 healthcare supply chain hospitals, 25% of the nation's top 20 largest IDNs, and 35% of U.S. News & World Report's best hospitals honor roll, and 40% of its top 10 children's hospitals.
Additionally, Prodigo will host its 8th Annual User Conference in Nashville this October 25th-27th. The event is a great opportunity for current and future clients to provide feedback and drive the future of product development by communicating needs and ideas. User Conferences also include demo and tutorial sessions for Prodigo products, networking opportunities, presentations, and discussions on current themes and challenges in healthcare supply chain.
For more information about Prodigo Solutions, please visit www.prodigosolutions.com.