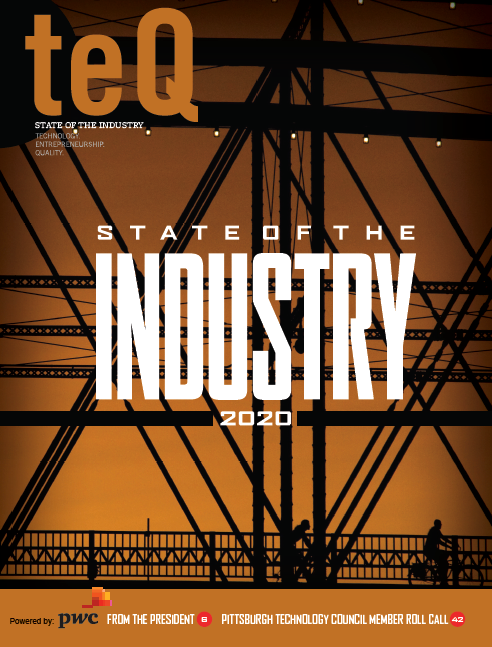 Every year, the Pittsburgh Technology Council publishes the State of the Industry Report to track the trajectory and evolution of the Pittsburgh region's technology industry across 13 counties in southwestern Pennsylvania.
This year's State of the Industry Report compares three years of data for each of six main technology industry clusters for three years ending 2019, the latest year for which complete data was available. Although data for the last quarter of 2019 was preliminary at this writing, final statistics for any given year very seldom vary much from earlier versions.
Most technology industry clusters experienced positive growth in total annual payroll with energy leading the way, gaining 26.3 percent over a three-year period.
When considering health services as part of the life sciences cluster, it is important to note that its total annual payroll is the largest in this report at nearly $10 billion. It also has the highest number of employees at more than 129,000.
The percentage payroll growth of environmental technology over a three-year period was a distant second, with a gain of 13.7 percent to $3.3 billion.
Moderate positive growth characterized the remaining clusters with the exception of advanced materials, which experienced a slight percentage decline in total annual payroll and average wages.
Here are key takeaways from the report:
>The 9,883 technology establishments tallied in the year 2019 represent more than 13 percent of all companies in the 13-county region.
>These firms employ 314,138 individuals and account for nearly 24.4 percent of the area's overall workforce.
>The $25.2 billion annual payroll of technology and related companies, including the health services subcluster, represents more than 34.8 percent of the region's total wages.
Read the report in its entirety here, as it breaks down the six clusters along with data tracking engineering graduates, patents issued, university R&D spending, SBIR/STTR grants and more.