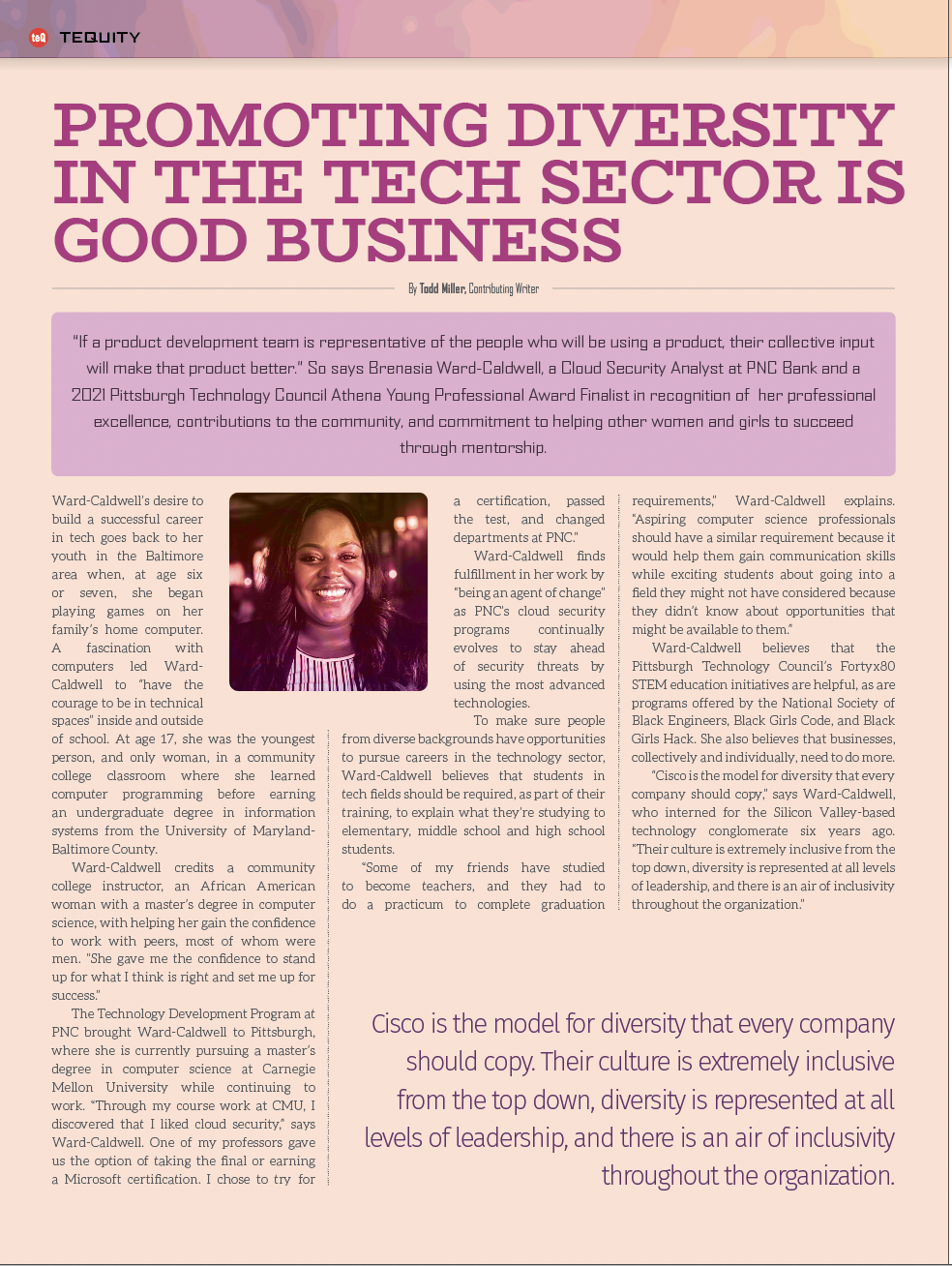 "If a product development team is representative of the people who will be using a product, their collective input will make that product better." So says Brenasia Ward-Caldwell, a Cloud Security Analyst at PNC Bank and a 2021 Pittsburgh Technology Council Athena Young Professional Award Finalist in recognition of her professional excellence, contributions to the community, and commitment to helping other women and girls to succeed through mentorship.
Ward-Caldwell's desire to build a successful career in tech goes back to her youth in the Baltimore area when, at age six or seven, she began playing games on her family's home computer. A fascination with computers led Ward-Caldwell to "have the courage to be in technical spaces" inside and outside of school. At age 17, she was the youngest person, and only woman, in a community college classroom where she learned computer programming before earning an undergraduate degree in information systems from the University of Maryland-Baltimore County.
Ward-Caldwell credits a community college instructor, an African American woman with a master's degree in computer science, with helping her gain the confidence to work with peers, most of whom were men. "She gave me the confidence to stand up for what I think is right and set me up for success."
The Technology Development Program at PNC brought Ward-Caldwell to Pittsburgh, where she is currently pursuing a master's degree in computer science at Carnegie Mellon University while continuing to work. "Through my course work at CMU, I discovered that I liked cloud security," says Ward-Caldwell. One of my professors gave us the option of taking the final or earning a Microsoft certification. I chose to try for a certification, passed the test, and changed departments at PNC."
Ward-Caldwell finds fulfillment in her work by "being an agent of change" as PNC's cloud security programs continually evolves to stay ahead of security threats by using the most advanced technologies.
To make sure people from diverse backgrounds have opportunities to pursue careers in the technology sector, Ward-Caldwell believes that students in tech fields should be required, as part of their training, to explain what they're studying to elementary, middle school and high school students.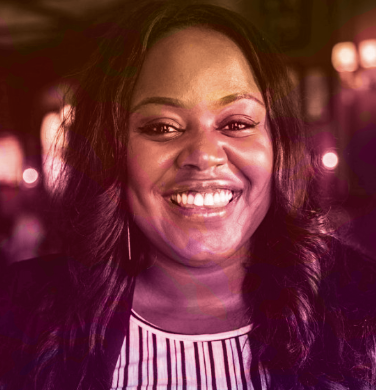 "Some of my friends have studied to become teachers, and they had to do a practicum to complete graduation requirements," Ward-Caldwell explains. "Aspiring computer science professionals should have a similar requirement because it would help them gain communication skills while exciting students about going into a field they might not have considered because they didn't know about opportunities that might be available to them."
Ward-Caldwell believes that the Pittsburgh Technology Council's Fortyx80 STEM education initiatives are helpful, as are programs offered by the National Society of Black Engineers, Black Girls Code, and Black Girls Hack. She also believes that businesses, collectively and individually, need to do more.
"Cisco is the model for diversity that every company should copy," says Ward-Caldwell, who interned for the Silicon Valley-based technology conglomerate six years ago. "Their culture is extremely inclusive from the top down, diversity is represented at all levels of leadership, and there is an air of inclusivity throughout the organization."
Insights from a Rising Star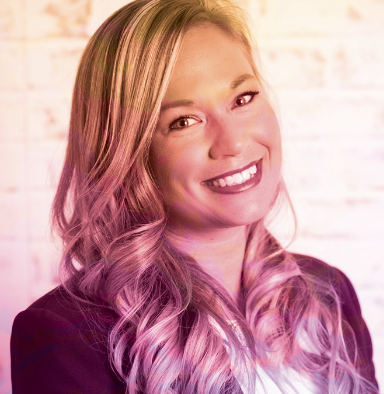 Ashley Petrouski, a Senior Data Scientist at U. S. Steel, entered the technology field by chance. An IT Rising Star Finalist in this year's CIO of the Year award competition, she earned a bachelor's degree in meteorology from Penn State University and did not want to leave Pittsburgh, so she ended up applying her problem-solving skills to a position in process control engineering and applications development.
"The thought process in physics and meteorology is the same," Petrouski explains, "so changing direction wasn't as difficult as most people think."
In her current role, she develops artificial intelligence (AI) models and fosters the company's digital transformation by providing workforce training, mentoring interns and chairing U. S. Steel's IT chapter of the Women's Inclusion Network.
"I like what I'm doing because I'm making a difference in helping to manage the digital transformation of a longstanding manufacturing company," says Petrouski, who earned a master's degree in information sciences from the University of Pittsburgh while working at U. S. Steel. "I also like the fact that I'm not just a number and that management and co-workers appreciate my contributions."
Petrouski undertakes mentoring and inclusion activities to help her female colleagues excel in the workplace as she has. "As a young woman in the steel industry, I had to prove myself, but it forced me to work hard, and I was up to the challenge."
She credits "a series of great bosses and co-workers who opened doors" for giving her the confidence to succeed in her work and take on leadership roles to help women maximize their contributions to the organization.
Petrouski believes that it is vitally important for companies ranging from
U. S. Steel to tech startups to have a diverse workforce. "Developing tech is about the consumer. How can you develop technology for the general population without gaining insights from people who represent those parts of the population?"
She believes that U. S. Steel is making strides in that direction by working with Junior Achievement in the city of Clairton, about 15 miles south of Pittsburgh on the Monongahela River, where U. S. Steel operates a plant, to teach middle school and high school students about technology and steelmaking and encouraging students to build careers in those fields.
"It's important for employers to go into communities to let people know what's out there for them career-wise," says Petrouski. "Many people in tech are self-made and are not from tech backgrounds. We need to find ways to give people from non-traditional backgrounds the confidence and resources to pursue careers in tech."
While Petrouski believes that "each company is trying its best" to improve the diversity of its workforce, she also believes that it's necessary for companies to work together through organizations such as the Pittsburgh Technology Council to make best use of resources and share best practices.
She also encourages tech companies in the Pittsburgh region to become aware of success stories elsewhere and replicate them in a way that benefits organizations individually while also strengthening the region's technology ecosystem.
Succeeding from a Non-Traditional Background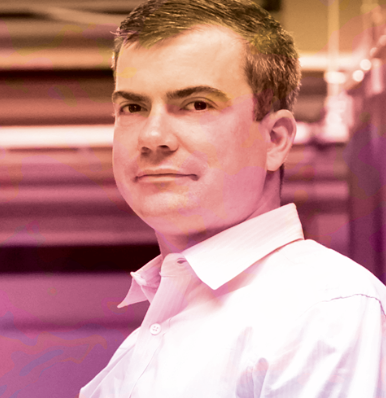 Alex Rodriguez (not to be confused with the retired baseball superstar) was attracted to a career in tech because of technology's ability to help people. "It's amazing what technology can do for people," says the Boston-area native, who began his career at Stargate as a systems engineer more than 20 years ago with a "non-standard" academic background before moving to Expedient and then to Google. He is currently a Senior Engineering Director responsible for the reliability of the company's advertising business.
Beyond his core responsibilities, Rodriguez helps lead a renewed local focus on diversity, equity and inclusion (DEI). While the company has robust programs and resources in this area, Rodriguez felt that for the Pittsburgh site to reach its full potential, there needed to be an explicit focus of working with local external partners and the broader community. "There's only so much we can do on our own, so we want to get much more intentional about our external engagement in the local community. We want to lift up the work of Black Tech Nation, Vibrant Pittsburgh and many others doing work in this space."
"Google is in the region, but we're not of the region," observes Rodriguez. "Our goal is to become even more embedded in the community so that diverse talent looks at us as a potential place to work instead of unapproachable or 'off limits' in some way. We've made great strides, but there's more to be done."
Rodriguez credits Bob Floreak, a former Vice President of Human Resources at Stargate, and Ken Hill, Expedient's Chief Technology Officer, with mentoring him.
"They instilled core values and management philosophies that pushed me to achieve my potential and prepared me for the leadership roles I have taken on throughout my career. I'm committed to giving back, and to helping others give back, in the same way that Bob and Ken gave to me," says Rodriguez.
"With a strong commitment, we can help people who may not think of working for Google or other tech companies, imagine themselves having careers in tech."
By increasing efforts to reach underserved communities, people from diverse and non-traditional academic backgrounds, and workers in non-tech fields looking to make a change, Rodriguez believes the tech sector in Pittsburgh will help to secure a stronger future for itself.
"When I considered going to Google, I thought they would never take someone like me," says Rodriguez. "But someone I knew there told me that they did not come from a traditional background in tech and was doing well there. That was the inspiration I needed to apply. To build a strong and sustainable tech industry in Pittsburgh, we need to make sure that everyone sees themself as someone who can contribute to the success of a company while feeling a sense of fulfillment and belonging."
Using Technology to Help People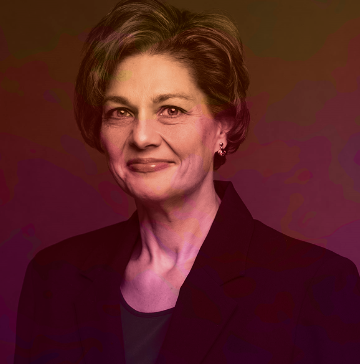 As Vice President of Care Analytics for Highmark Health, Lisa M. Schaffner, Ph.D., serves as the key strategist to shape and drive the enterprise's approach to assessing and analyzing all aspects of health—clinical, social and mental.
Schaffner identifies actionable opportunities for customers and health care providers that enable value creation and optimization of the Quadruple Aim of Healthcare: improved health and healthcare outcomes, including quality of care; better experiences with care for both patients and providers; and sustainable costs. Her career path has been a unique blend of technology and health care all underpinned with a passion to use tech to help people.
Growing up in Portsmouth, N.H., Dr. Schaffner would not gain full exposure to the possibilities of technology until college. "I was invited to participate in our city's gifted and talented program…and what was unique for me was that I came from an underprivileged background. I grew up a child of a single mother, my family received public assistance. So, I wasn't necessarily exposed to things like computers early on," she says.
However, participating in the gifted program offered Schaffner the opportunity to attend the University of New Hampshire, where she was able to take computer programming classes. "And when I did that, it opened up a whole new world for me. Writing code heavily influenced me to get much more interested in technology. And through that, I got a grant to get my very first Commodore 64 computer," she says. "Then seeing over time as technology began to change and grow, and computers became much more part of people's lives, I started going to a place where I thought, 'You know, you could really use this stuff, this technology over here to help these people over there.'"
One of the first things Schaffner got into was writing code to do analysis. As she started to do more of that in the health field, she developed an interested in research. "I got exposed to opportunities to go out into communities and work with people," Schaffner says. "Some of the very early work I did in that regard was helping to understand what the challenges were for people who were in the midst of the welfare reform bill that had passed in 1996. And I learned there are ways that we can really help people by using technology as enabler."
For sure, Schaffner knows firsthand the importance of creating opportunity for every child and student to be exposed to the vast opportunities that technology can enable.
"I think when there are opportunities for kids to get engaged with technology, we have to encourage that," she says. "And there isn't any one-size-fits-all way to do it. Parents must be involved, but they may not necessarily be the best people or feel like they've got the capacity to do it."
Schaffner be-lieves that we must create public and private collaborative partnerships to grow and support the next generation of technology professionals and leaders.
"The business community must dedicate time and resources in part to doing that. We also must do that in partnership with our government and policymakers to really make that possible," Schaffner explains. "I will say that I think if we really want to include kids, and get them engaged, especially if they are living in lower socio-economic households, we've got to give them cultural capital – the kinds of things that I was very fortunate to benefit from – to get them exposed to what may not be something that they get to see every day."