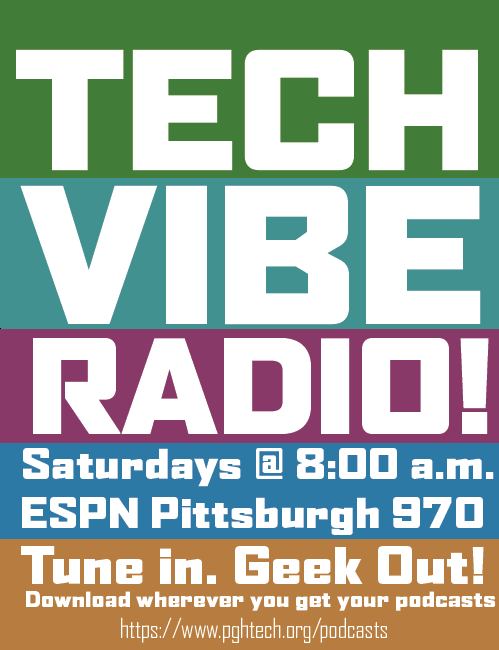 The Pittsburgh Technology Council's Techvibe Radio show is moving to ESPN 970 AM every Saturday at 8:00 a.m. to bring you conversations from Pittsburgh technology ecosystem and beyond.
TechVibe has been blasting Pittsburgh's airwaves for more than 13 years to talk with the men and women running the growing scene of tech ventures in the region.
"Storytelling is an important aspect of growing and promoting the work, progress and innovation across our industry," said Jonathan Kersting, VP of Communications and co-host of Techvibe Radio. Kersting hosts TechVibe alongside Pittsburgh Technology Council President and CEO Audrey Russo to bring exclusive conversations found no place else on the radio dial.
TechVibe transcends the airwaves and can be downloaded across all of the major podcast platforms, including iHeart, iTunes, Googleplay, Spotify and Stitcher to fit into anyone's busy schedule.
"We look forward to another year of showcasing Pittsburgh's amazing tech sector, one interview at a time," said Kersting.
Tune in and geek out with Techvibe Radio every Saturday at 8 a.m. on ESPN 970 AM.