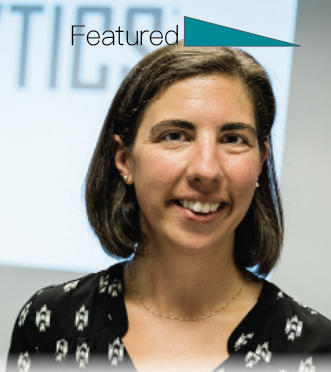 After 10 years working in the sales department of a statistical software/data analysis company in State College, PA, Tamela Serensits saw firsthand the frustration from small manufacturers paying full price for a software package, but only needing a small subset of the tools.
She knew there was a better way to get powerful tools into small manufacturers' hands at an affordable price point and was going to do something about it.
"I spent many hours meeting with quality managers and learning about their quality control systems. It was clear that they needed something simple that they could trust," said Serensits. "In many cases, the quality managers knew they were not leveraging the full power of that data."
"Small manufacturers need better and more affordable tools to help them collect and analyze their product quality data," said Serensits.
In 2018, Serensits hired a team of software developers to help create Argolytics and its web-based software tool TRENDABLEtm. By the beginning of 2019, Argolytics had a fully operational prototype that it shared with several local manufacturers.
"We were encouraged by their comments regarding the clean, intuitive interface and overall ease of use," said Serensits. "Their feedback reinforced our goal to create a simple, accurate statistical process control and capability reporting tool."
TRENDABLE is a complete quality control tool that helps manufacturers improve product quality and empower entire production teams. It allows straight-forward capture of measurement data with real-time feedback for operators and advanced analytics for managers to spot and correct adverse trends. Facility operations around the world can be monitored anytime and anywhere, according to Serensits.
"Small manufacturers need better and more affordable tools to help them collect and analyze their product quality data," said Serensits. "Without it, they risk not only lower yield, but potentially failing audits and losing customers. At Argolytics, we are passionate about helping small manufacturers 'perfect their product' using the latest Industry 4.0 technologies."
The importance of providing powerful tools to small manufacturers cannot be understated, according to Serensits:
"Where past revolutions proceeded at a linear pace, the advances of Industry 4.0 are accelerating exponentially. However, a side effect of the rapid pace is that many small manufacturers are struggling to keep up with the latest innovations. Fortunately, start-ups in the technology sector have recognized this gap and are developing advanced, affordable Industry 4.0 tools specifically for small manufacturers."
Serensits said the first steps on the road to Industry 4.0 don't have to upend an organization. She noted that simple tools to collect data from the shop floor, a straight-forward analysis package to visualize improvements and a safe place to store it all are key to getting started.
"At Argolytics, we believe data collection and analysis are not just the purview of the big multinational manufacturers. Small manufacturers can incorporate data collection techniques and leverage state-of-the-art analytics to improve their manufacturing processes and perfect their product," according to Serensits. "Small manufacturers don't need to be left behind by Industry 4.0; in fact, because of their tenacity, they can lead the charge."
Learn more at www.gotrendable.com.